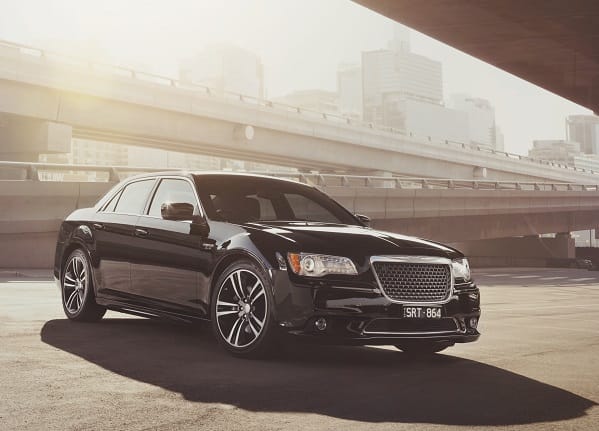 For the buyer who craves power, capability and style above all else, Chrysler has your answer – the 300 SRT8 Core. Designed specifically for the Australian market, the SRT8 Core oozes finesse, commands attention and responds willingly to the thrill-seeking driver. Most surprisingly, at $61,210* drive away; it is an attainable dream for many!
Focused purely of providing the best performance possible, the STR8 Core is powered by an impressive 6.4-litre Hemi V8 engine, producing an extraordinary 347 kW of power and a remarkable 631 Nm of torque. The one downside is the slightly outdated 5-speed gearbox; however the SRT8 Core still provides effortless power and a wonderful deep idle that roars through the engine.
In terms of ride and handling, this is where Chrysler has been able to save some money by replacing the adaptive suspension and the driver loses quite a bit of feedback in the steering. However, it's all about compromise and this is what has allowed Chrysler to offer the SRT8 at such an affordable price. The whole purpose of the SRT8 Core is to offer the powerful V8 engine, aggressive looks and stand-out reputation to a wider market. These few concessions aren't going to deter an eager buyer, and neither should they. It's all about meeting market demands. Surprisingly, when you're out on the road, you forget just how large this car is. Priced at a fair amount less than an HSV or FPV buyers can appreciate an outstanding cruising sedan jam-packed with attitude, boasting the class leading output for a naturally aspirated V8 under $100,000.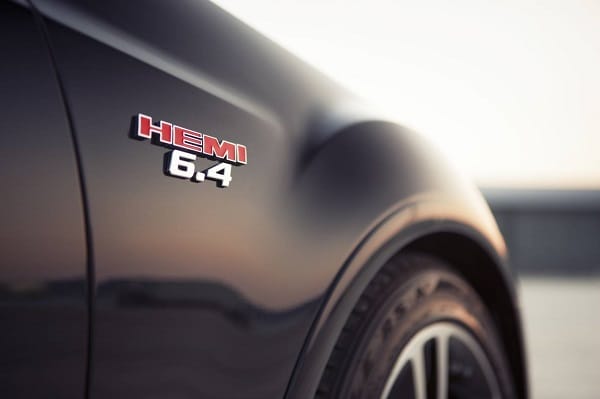 A bold grille, wide stance, chrome accents, dual rear exhaust and 20 inch black alloy wheels all combine to command attention and exude sophistication. Available in a range of 10 colours, the classic Phantom Black is definitely the pick of the bunch. Once inside, the SRT8 Core is all about functionality, assisting with a pure driving experience and a touch of luxury here and there. While the seats aren't leather, they are well bolstered and 8 way adjustable, including lumbar support.  The leather wrapped steering wheel houses audio, cruise, trip computer, EVIC and voice recognition controls. All necessary information is at your fingertips and easily accessible with Chrysler's user-friendly layout and technology.
The Chrysler 300 SRT8 Core also features dual-climate control air-conditioning, abundant storage, an 8.4inch entertainment screen, a 6 speaker audio system, Bluetooth, CD/MP3/DVD, AUX and USB. Safety is covered with 6 airbags, ESC, EBD, All Speed Traction Control, Electronic Roll Mitigation and Rain Brake Support. If you're looking for heated/ventilated seats, 19 speakers, sat nav, reverse camera, blind spot etc, turn your attention back to the SRT8 Luxury. Oh and add just over $10,000. However, if you're after all the power, styling and fun of the SRT8 range and serious value for your dollar, the SRT8 Core will exceed your expectations.
What Chrysler have done with the 300 SRT8 Core is truly fantastic. They have purely responded to the Australian market and have provided buyers with the opportunity to own a powerful, tough-looking American muscle car for an affordable price by stripping out the extra bells and whistles. They've filled a hole and demand in the market that was crying out for an affordable, aggressive beast of a car. Thank you Chrysler!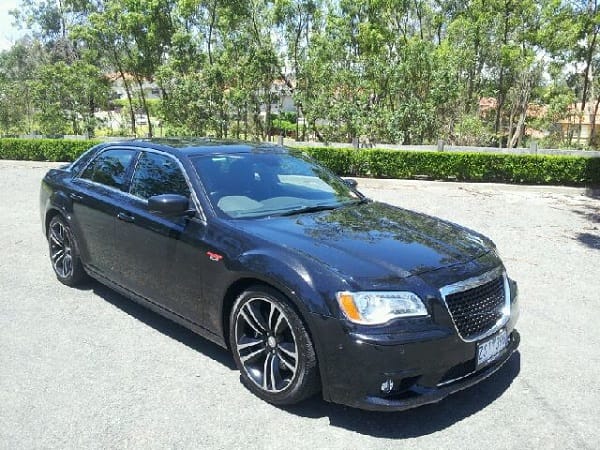 *Price based on postcode 2000. Price subject to change.