Jaguar F-Type has always been one of our favourite posh coupés. A 2019  facelift saw new technology, new lighting, and subtle changes in its "1+1" cabin.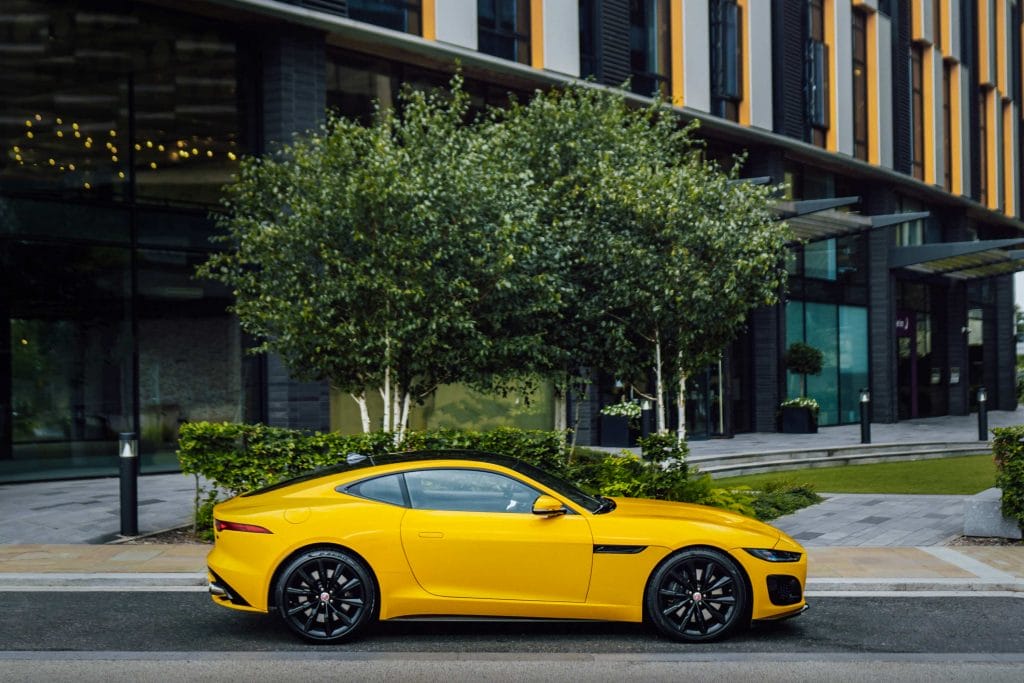 What's New:
We highlighted everything HERE but as a recap the most notable exterior features:
New 12.3" digital cluster
New fonts and colours
Monogram stitching
Side vents and leaper graphic
Pixel LED headlights
"chicane signature" tail lights with Jaguar Heritage monogram pattern
New 10 spoke wheels (our with a 5 spoke upgrade
More efficient air bonnet vents
R logo etched on tailpipes
Black pack with black badges
New bumpers
The Australian range is a coupe/convertible V8 powered R-Dynamic lineup. Previous SVR versions were axed, as were the 4 and 6-cylinder engines.
There are two V8 engines :a 331kw/580Nm engine, and the AWD R Coupe at423kw/700Nm. The R Coupé is $264,966, $100,000 more than our base model.

The Cabin:
There are pop-up front vents and a beautifully laid out centre stack and console.
The driver instruments are a configurable 12.3" LCD screen.
The 10" Touch Pro infotainment system is far behind the PIVI infotainment setout offers in other Jaguars, but will come in time.
There is no head up display, something we miss. Otherwise the 1+1 seater cabin is comfortable and cosy. It is replete with quality fixtures and fittings including beautifully soft leather and metal highlights.
The built in hand grip on the passenger side of the console is part of the design which defines the cockpit. It envelopes the driver and all of their controls and readouts in a carefully curated aircraft-style.
The cabin remains one of the nicest in any compact sport car in existence. Prove us wrong.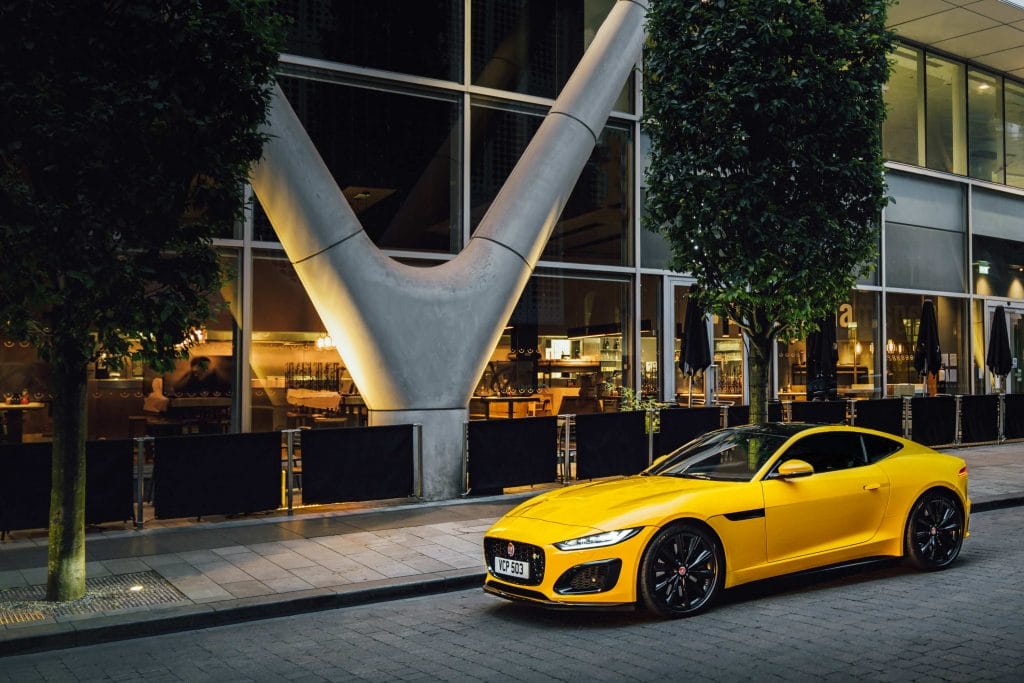 The Drive:
Ride is firm, very firm.
Active suspension changes personality depending on what drive mode you've picked. There is a track mode for added excitement, and is one we didn't try in a public road.
Cabin noise, which on all but the smoothest tarmac, is quite intrusive.
Bi-modal exhaust increases noise manually, but that glorious V8 takes on a life of its own once the peddle is pushed. The 8-speed kicks back, unleashing a hellish sound, forcing the driver back as the rear end rips apart the ground beneath it.
Steering is light. In fact the F-Type feels as light as a feather, while still being glued to the ground. Stabbing your foot to the floor too often will have a dramatic effect in the fuel figures.
We managed 9.4L for our test period, with much of the work was freeway/highway.
One last observation: F-Type is deceptively large, and we were unusually cautious in narrower city streets.
Perhaps the era of gorgeous sports cars is passing. Examples are thin on the ground as buyers accelerate towards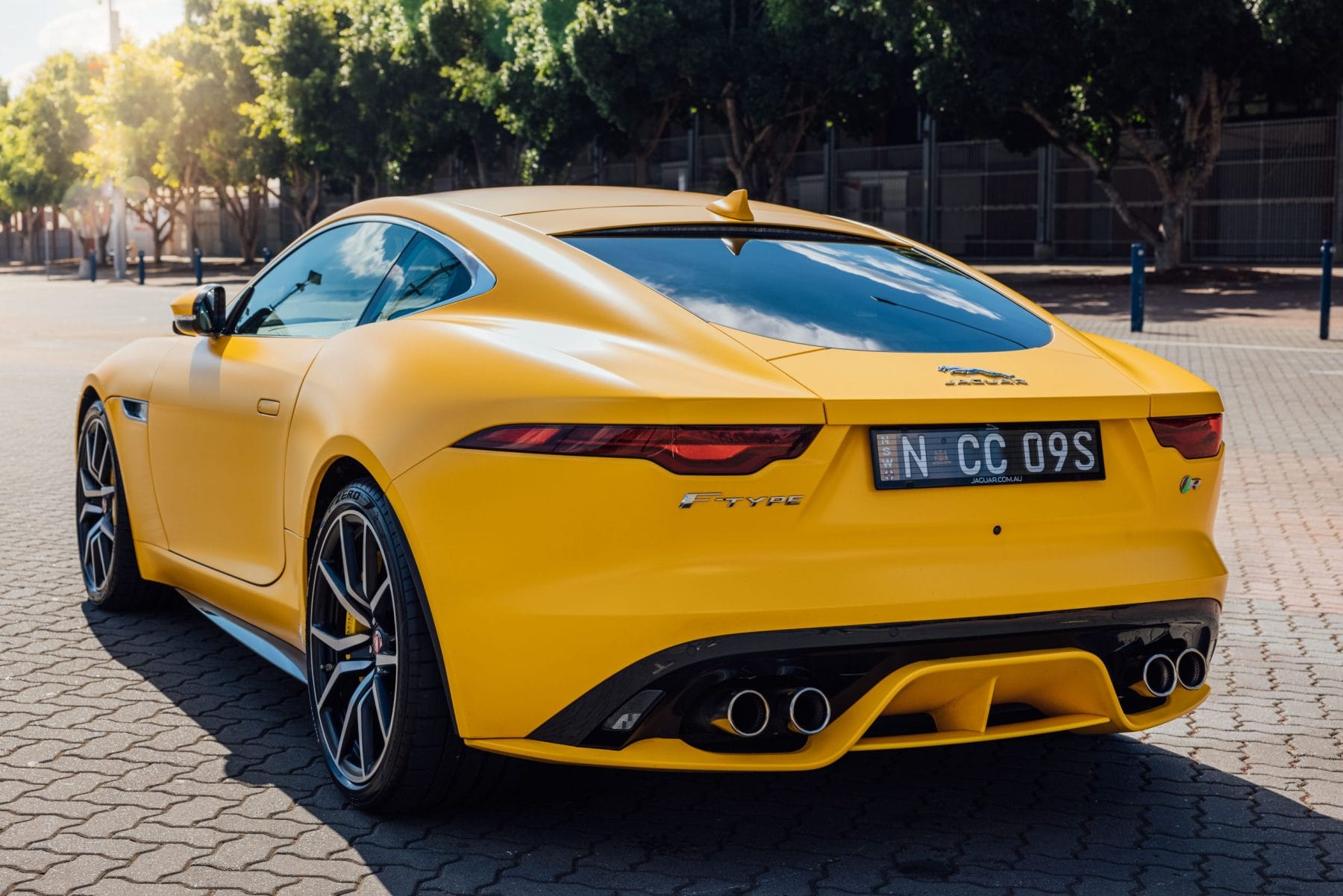 F-TYPE
R-Dynamic P450 Coupé $159,900
R-Dynamic P450 Convertible $164,900
0L Supercharged V8
331kw/580Nm
6L/100k
Max 285kph
0-100 4.6 sec
Weight 1706kg
Rear Wheel Drive
Warranty: 5 years unlimited K's, 5 yr roadside assist
Options:
$2110 Fixed Panoramic Roof
$1470 Knurled Aluminium Centre Console
$1790 20 Style 5060 5 Spoke Gloss Sparkle Silver wheels
$1160 Power Rear Hatch
$1040 Twin Zone Climate Control
$1000 Blind Spot Assist
Blind Spot Assist
Rear traffic Monitor
$700 Aluminium Gear Shift Paddles
$650 Privacy Glass
$420 Auto-dimming power folding mirros
$270 red Seat Belts
AS Tested: $170,510)