Isuzu UTE Australia (IUA) is proudly supporting the Indigenous Literacy Foundation (ILF) with a brand new Isuzu D-MAX 4×4 Ute, to help them in their mission to give children in remote Australia access to vital literacy programs.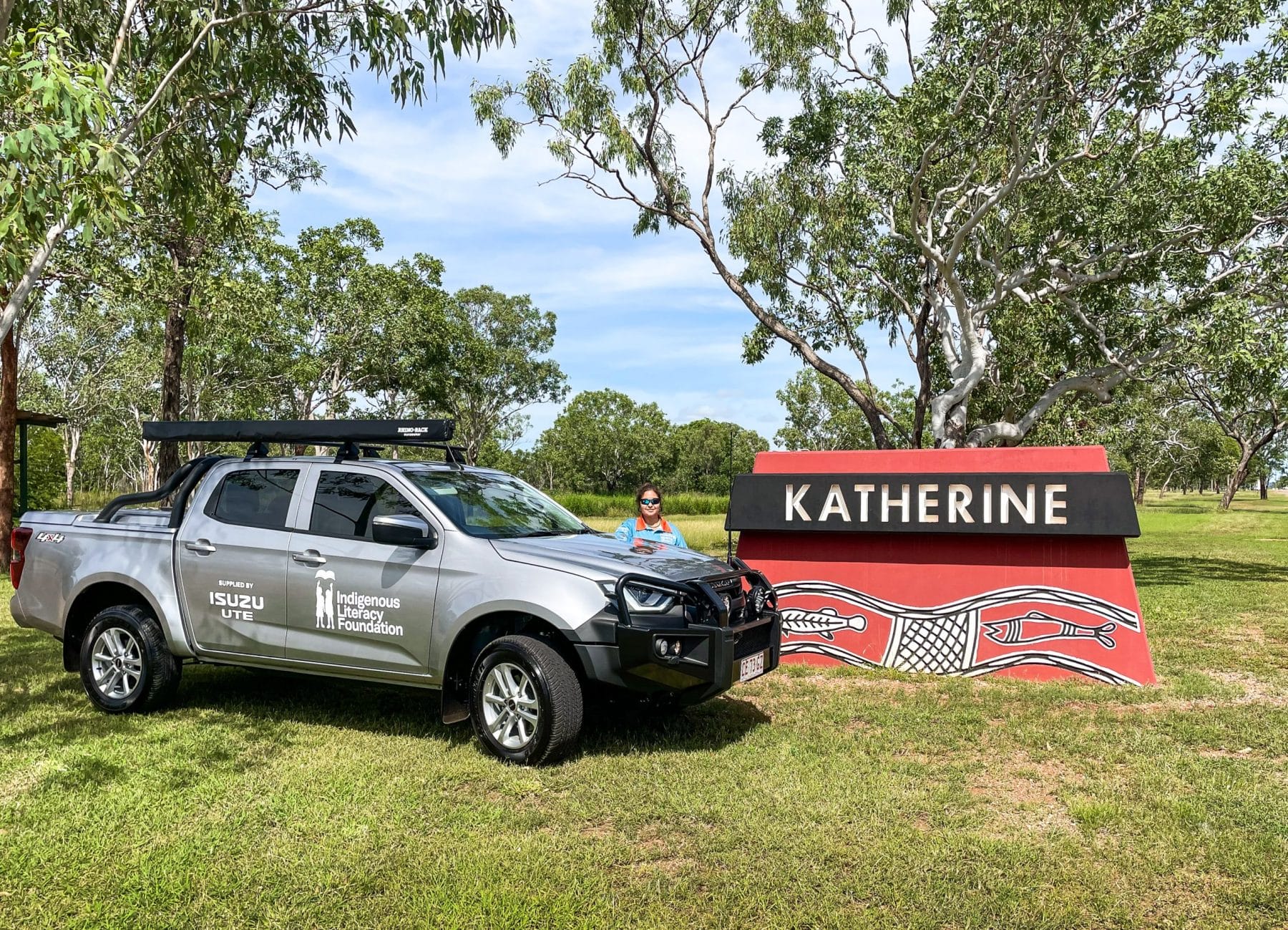 The vehicle will assist with the logistics of remote Community engagement and support with programs for early literacy and the creation of new books, many in First Languages.
Established in 2011, the Indigenous Literacy Foundation is a not-for-profit charity that is Community-led—ensuring children in remote Communities have access to culturally relevant books and other literacy resources. By creating buzz around books, supplying books (many in First Languages) and facilitating Communities to write and illustrate their own books, the ILF works to support Communities and families to lead the process—ultimately shaping the direction of a child's literacy future.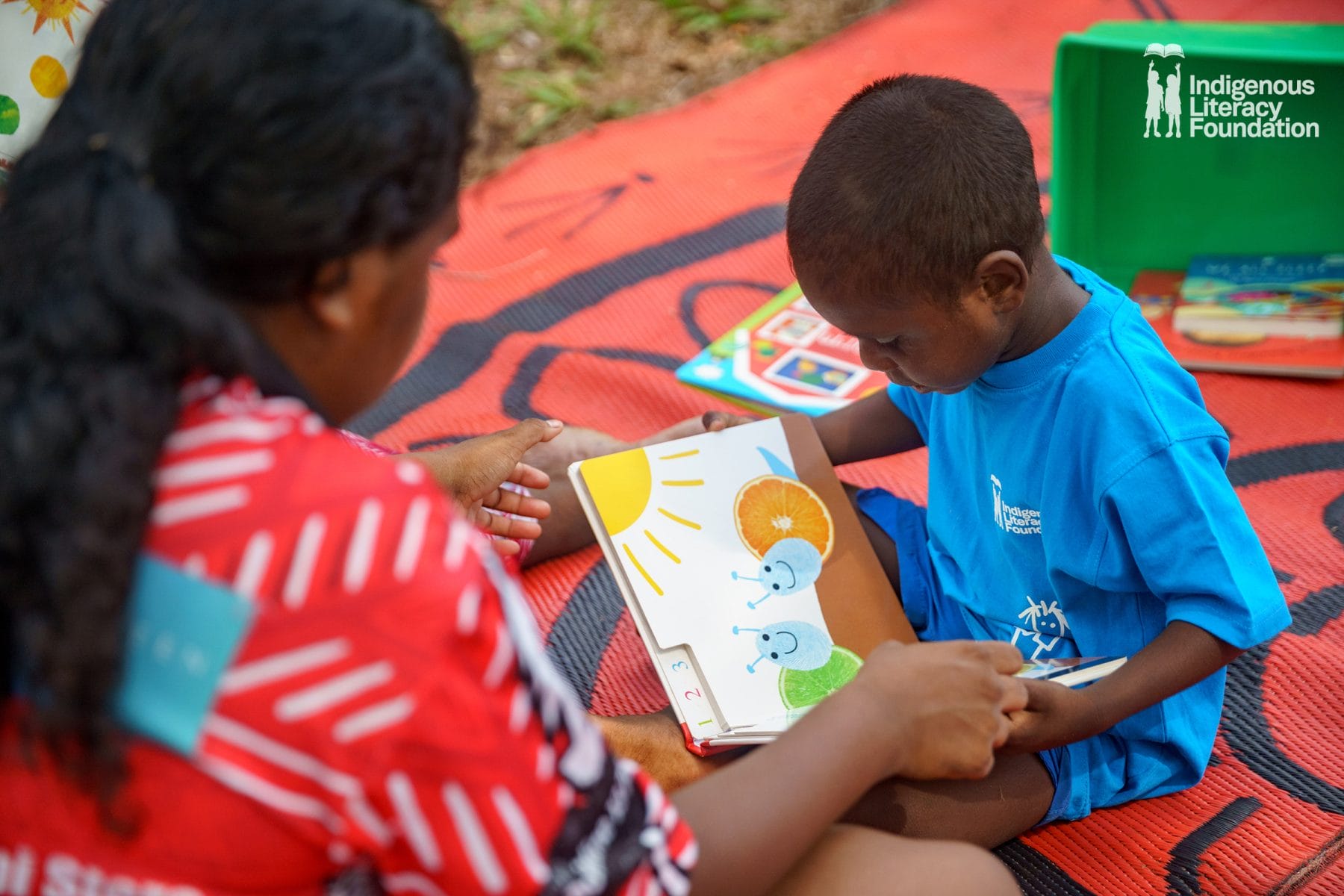 In remote Communities across Australia there is often no infrastructure such as libraries or bookstores. Access to reading material is extremely limited and this impacts the achievements of Indigenous children.
"Here at ILF, we understand the importance of giving remote Communities access to books, books they want for their children, to assist in developing their literacy skills," said Indigenous Literacy Foundation Chief Executive Officer, Ben Bowen.
"Reading opens doors to future opportunities. Literacy is a foundation skill and helps children navigate the world around them. It is fundamentally a human right."
To date, the ILF has delivered over half a million books to over 400 remote Community organisations and schools, with at least 50% of books featuring Aboriginal or Torres Strait Islander authors and illustrators.
Through their Community Publishing Projects (CPP) program, they support Communities to write and illustrate their own stories in languages of their choice. To date, they have published 143 books reflecting up to 26 Indigenous languages: from Walmajarri in the Kimberley region to Arabana in South Australia, Kriol in the Katherine region, and Tiwi in the Tiwi Islands.
"Our Communities and families are strong," says Bowen. "They are the backbone of our culture and our first educators. My aim is for remote Communities to drive our process; to anchor the ILF's literacy programs into the family and Community structures. It is a powerful thing that can change the world for us." 
"Navigating the harsh Australian environment to deliver the literacy material requires the assistance of a reliable and durable 4×4 ute, making the Isuzu D-MAX the perfect vehicle to suit our needs," said Bowen.
Backed by the support of Isuzu UTE Australia, an Isuzu D-MAX 4×4 will be on-the-ground in remote areas of the Northern Territory and driven by Josie Lardy, ILF Regional Program Coordinator – Katherine, as she delivers vital literacy programs to remote Communities.
"After hearing about the tremendous work ILF has done and continues to do for children and families in remote Communities, we are proud to support them to help make achieving their mission that little bit easier, and encourage others to join us in showing support," said Isuzu UTE Australia Director of Sales and Marketing, Koichiro Yoshida.
The Foundation is able to continue its vital work with the support of Australia behind them, through donations, fundraisers, volunteers and more.
To find out more about the Indigenous Literacy Foundation and to show your support, visit www.indigenousliteracyfoundation.org.au/