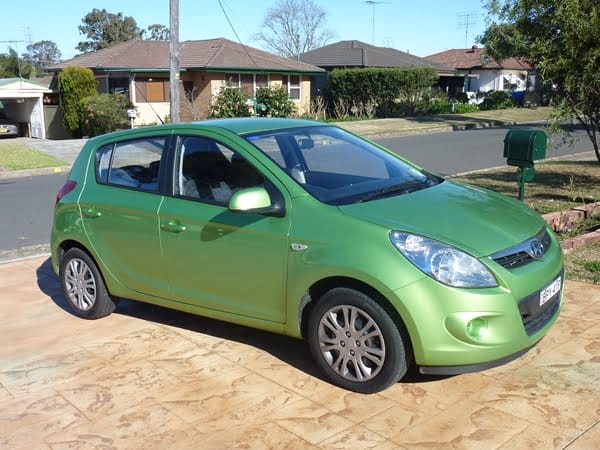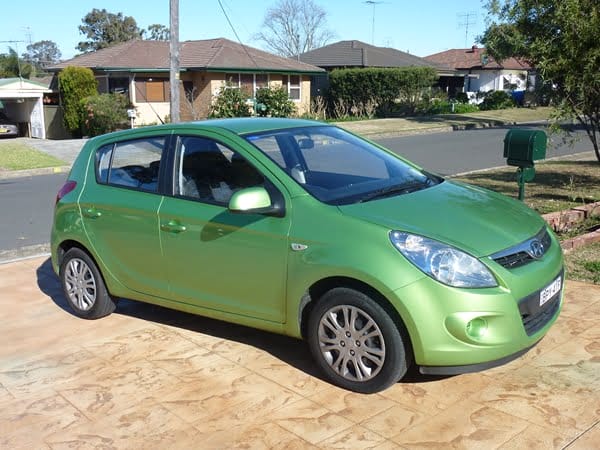 I have just been given the Hyundai i20 as a daily driver for a couple of weeks and as I cover a fair few kilometres both on the freeway and around town each week I will be able to really see how it goes.
The first thing you notice when jumping into the Hyundai i20 is there's quite a lot of space for a small car. It comes with all the standards you've come to expect in a new car, including power windows and mirrors that fold in, CD player, blue tooth connectivity for that ever important phone call, an iPod and USB port so you never have to go without your favourite playlist and a fully adjustable seat and steering wheel. For the first time ever I can adjust the steering wheel to see the entire dash board without having to bend my head; a big plus!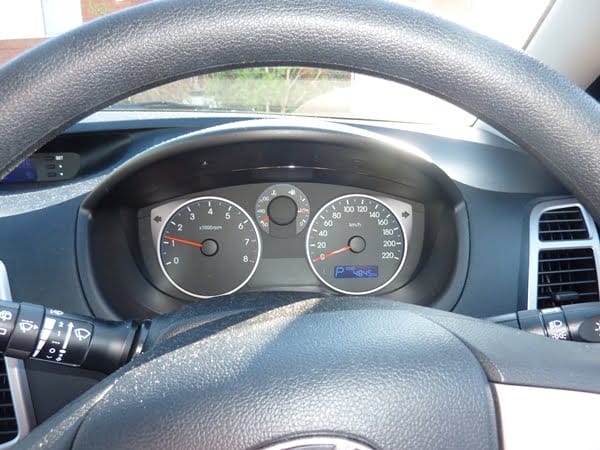 The first outing with the Hyundai i20 was into Sydney and I was rather impressed with its handling and manoeuvrability. In a world where large cars are overtaking their more economical small car brethren, people forget the advantages of a small car in a busy city. Narrow lanes on busy roads are easy to negotiate with the i20 as you fit neatly into your own lane with room to spare for the SUV in the lane next to you.
Parking the i20 is effortless as it has a small turning circle and is light to handle. Best of all, you fit into the spaces marked 'small car only'! The i20 also has the handy safety feature of automatically locking doors several seconds after starting the ignition, giving you peace of mind when driving.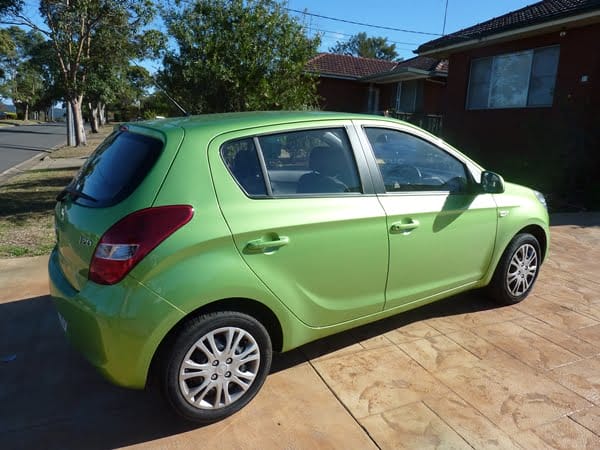 A disappointment of the car is it's 'get up and go' on the freeway, or lack thereof to be precise. Make sure you leave yourself plenty of time to overtake as the i20 is not too quick off the mark and the accelerator can be temperamental (or perhaps that's operator error!). However, the lack of power could be a result of it being designed for city living and zipping around, not the long distance travel or it's more powerful relatives.