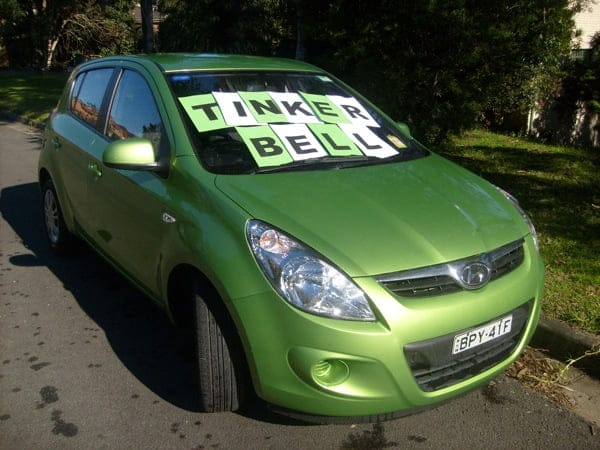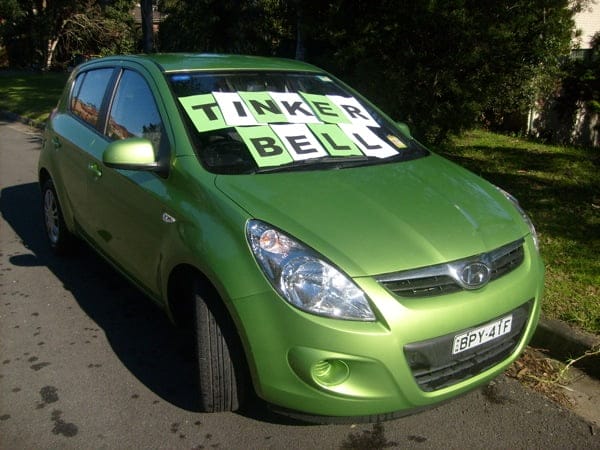 Sadly, it has come time to say goodbye to our long term Hyundai i20 tester Tinkerbell, who has been accompanying me on my daily duties for the past few months. Overall I have really enjoyed the time with Tinkerbell as the Hyundai i20 is a very easy car to live with and makes an ideal 'P' plate car. In this review, I will detail all the components of the Hyundai i20 and give you a summary of her adventures with AnyAuto.
Tinkerbell is a 1.4L 4 speed automatic which produces maximum 73.5kW of power @ 5500 rpm and 136Nm of torque @ 4200 rpm. This adequate rather than powerful but the speed is great once cruising, however you have to work it hard to get it going, which also effects economy.  This lack of power has proved to be a bit of a problem when driving around, particularly when taking off from lights, roundabouts and trying to merge on the freeway.  However, this lack of power is to be expected in such a smaller, less expensive car. The 1.6l version is a better choice for easier cruising. With a turning circle of 10.4m it seemed a lot smaller when actually driving the i20 around allowing for easy maneuverability in side streets and when parking.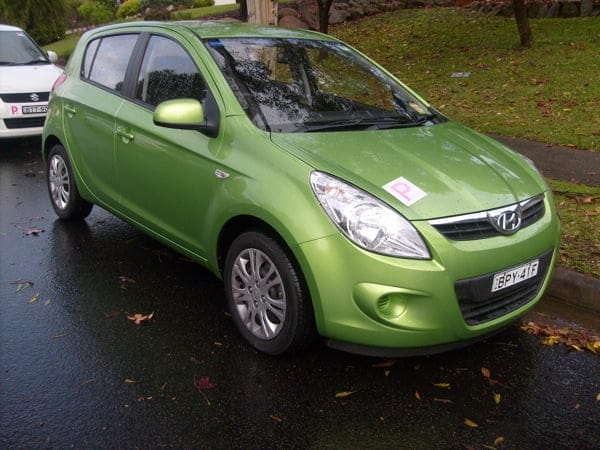 The boot space of the Hyundai i20 is relatively reasonable compared to other similar cars on the market with a volume of 295L. This proved to be very helpful as I was able to fit my new 32" TV in the boot and also when driving to and from school, easily accommodate everyones bags and folders. Fuel economy is such an important thing for p-platers these days as fuel is so expensive. Official fuel economy is stated at a combined level of 6.4L/100 km. However, it is hard for me to tell you exactly how many liters per 100 km I used as there is no fuel consumption display offered in the base Active model, something I found incredibly impractical and rather frustrating. What I can say is in my first fill up I had travelled just over 370 km and had reached just under a quarter of a tank.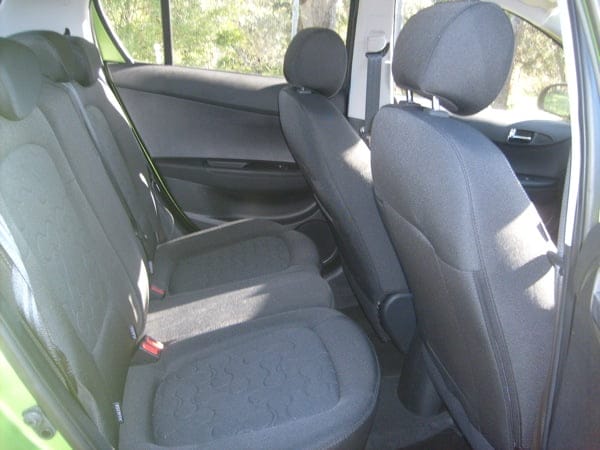 Safety is such a key feature of a car and the i20 has achieved a 5 star ANCAP rating which gives the driver and passengers peace of mind. The Hyundai i20 Active has ABS, EBD, ESC, TCS, seatbelt and door warning lights, fog lamps and driver and passenger front, side and rear airbags. It also boasts child safety rear door locks, reinforced body.chassis with front and rear crush zones, impact absorbing bumpers and side impact intrusion bars in the doors. Front seatbelts have pretensioners and are height adjustable. There is also an engine immobiliser, keyless entry and Hyundai Active Locking Operation including speed sensing auto door lock and auto door unlock when key removed.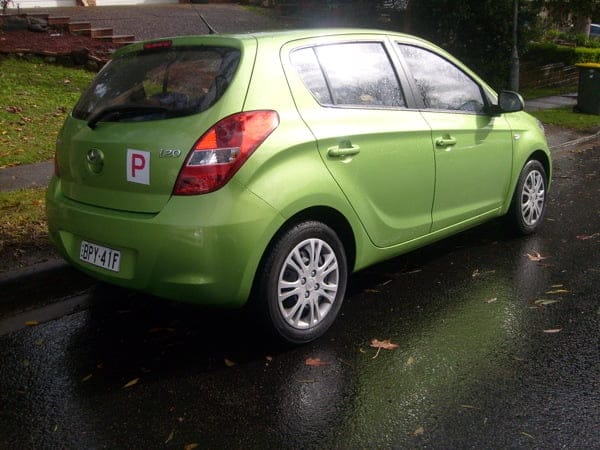 An awesome sound system is a must for a p-plate car and the Hyundai i20 ticks all the boxes with an MP3 compatible system with AUX & USB input, FM & AM radio, CD player, Bluetooth and 4 speakers. For ease when driving, there are steering wheel mounted controls which proved to be very helpful to change songs and volume safely while driving.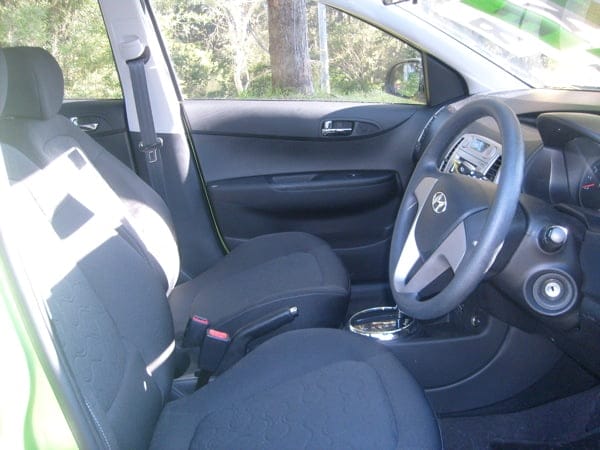 Outside the Hyundai i20 comes in 7 different colours including a vibrant red and blue as well as Tinkerbell's bright green that got the tick of approval from all of my friends who found it just "adorable". The bright colours automatically lift your mood whilst driving. It also boasts a chrome radiator grille while inside the chrome extends to the interior door handles. The air conditioning is manual which is to be expected of lower range models. It is relatively easy to gain a comfortable driving position with tilt & telescopic adjustment and cloth seats that is height adjustable and slide adjustable. There is a Multi-Information Display Centre that shows digital clock and outside temperature.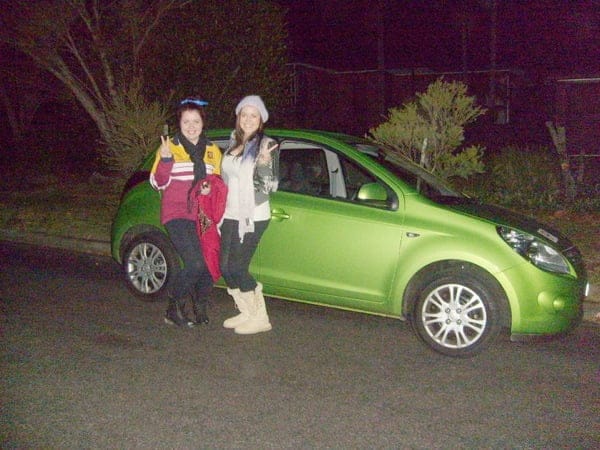 Overall the Hyundai i20 Active that I have been test driving over the past few months has become affectionately known to my friends and myself as Tinkerbell. She has accompanied me on my day to day activities such as school, library and shopping and has also come on some fantastic trips that I have made with my friends such as the zoo, debutant ball, musicals and late night drives to McDonalds. Overall, the Hyundai i20 has been a pleasure to drive, however it could be improved with a bit more power and a fuel consumption display.