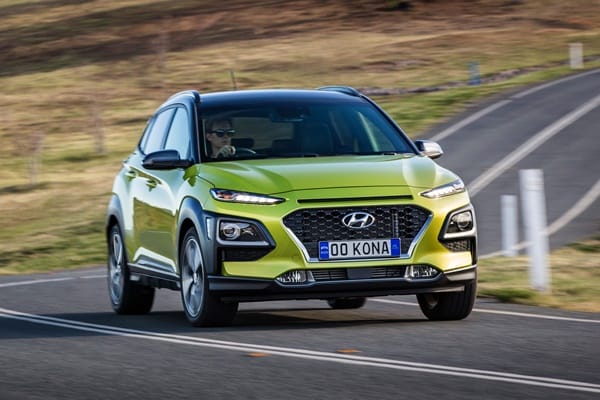 The burgeoning small SUV market segment is bursting at the seams with offerings from most manufacturers. Those that aren't there yet are developing something to be there. This is the urban jungle SUV market where form often takes precedence over function.
In this jungle 2WD is as popular as AWD because when you have nothing more difficult to negotiate that the local shopping centre car park, AWD is irrelevant. Style, connectivity, the ability to individualise and lifestyle are most important.
Into this segment Hyundai has launched the stylish KONA. The name is all in caps to reinforce the importance I think.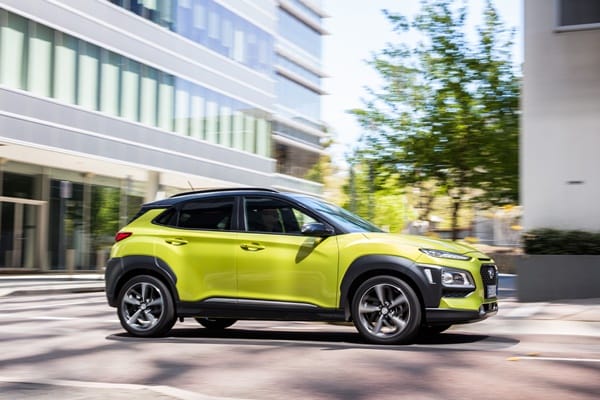 This is a packed segment with excellent offerings already from Mazda CX3, Jeep Renegade, and Fiat 500 X, Honda HRV, Toyota C-HR, Mitsubishi ASX, Suzuki Vitara and the brilliant Subaru XV. For the more expensive tastes there is BMW X1, Audi Q2 and Mercedes Benz GLA.
So you can see the segment that Hyundai is sliding into is already crowded. How will the KONA stand out from the pack?
Well for one the looks. The KONA has a squat purposeful appearance about it. It isn't overly styled like the Toyota C-HR or a little bland like the Mazda CX3. It seems to get the balance pretty right. It has a long wheelbase with short overhangs which means that internally it appears to have more space than some competitors.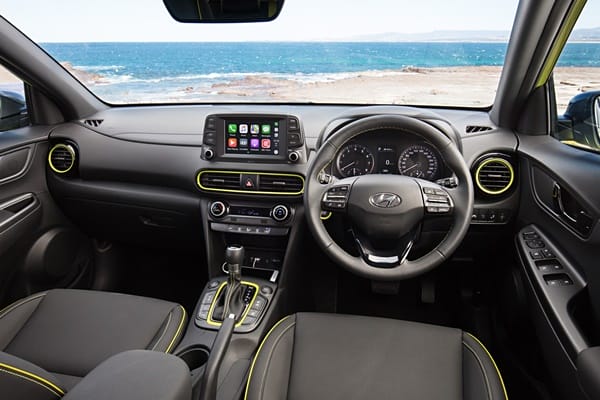 Secondly there is the features. The KONA, especially in Highlander form is absolutely packed with safety and comfort features. Being small is no longer synonymous with poverty pack. Even the entry level Active boasts a reasonably impressive list of standard features and options.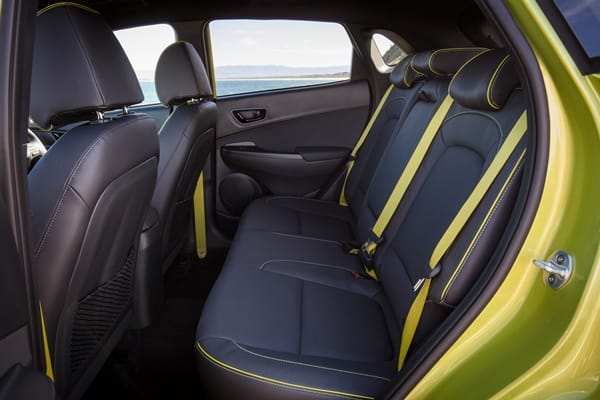 Thirdly engine choice. The 2.0L seems a little ho-hum, but certainly on paper the 1.6L turbo version packs a reasonable punch with power output of 130kW @ 5,500rpm and torque – a generous 265Nm – starting at 1,500rpm and stays at its peak through to 4,500rpm. The turbo engine is mated to Hyundai's seven-speed, dual-clutch transmission (DCT) which combines the fuel efficiency of a manual transmission with the ease and convenience of an automatic.
Lastly for the purpose of this preview and before we actually get to drive it, is the Hyundai reputation. The Hyundai Santa Fe and the Tucson are both pretty good pieces of kit. If Hyundai carry that philosophy over into the KONA, it can't help but be a significant player in the segment.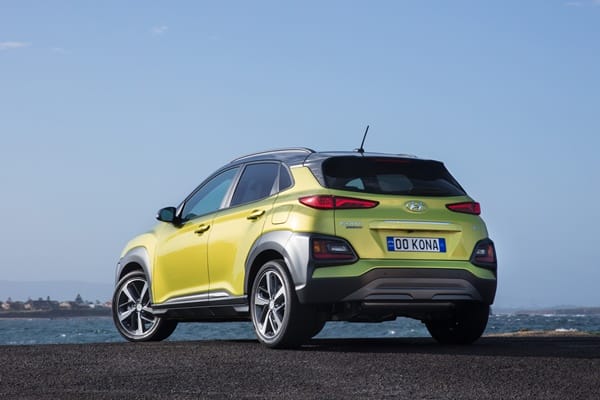 We are heading to the launch of the Hyundai KONA next week so come back then for first drive impressions and more details.