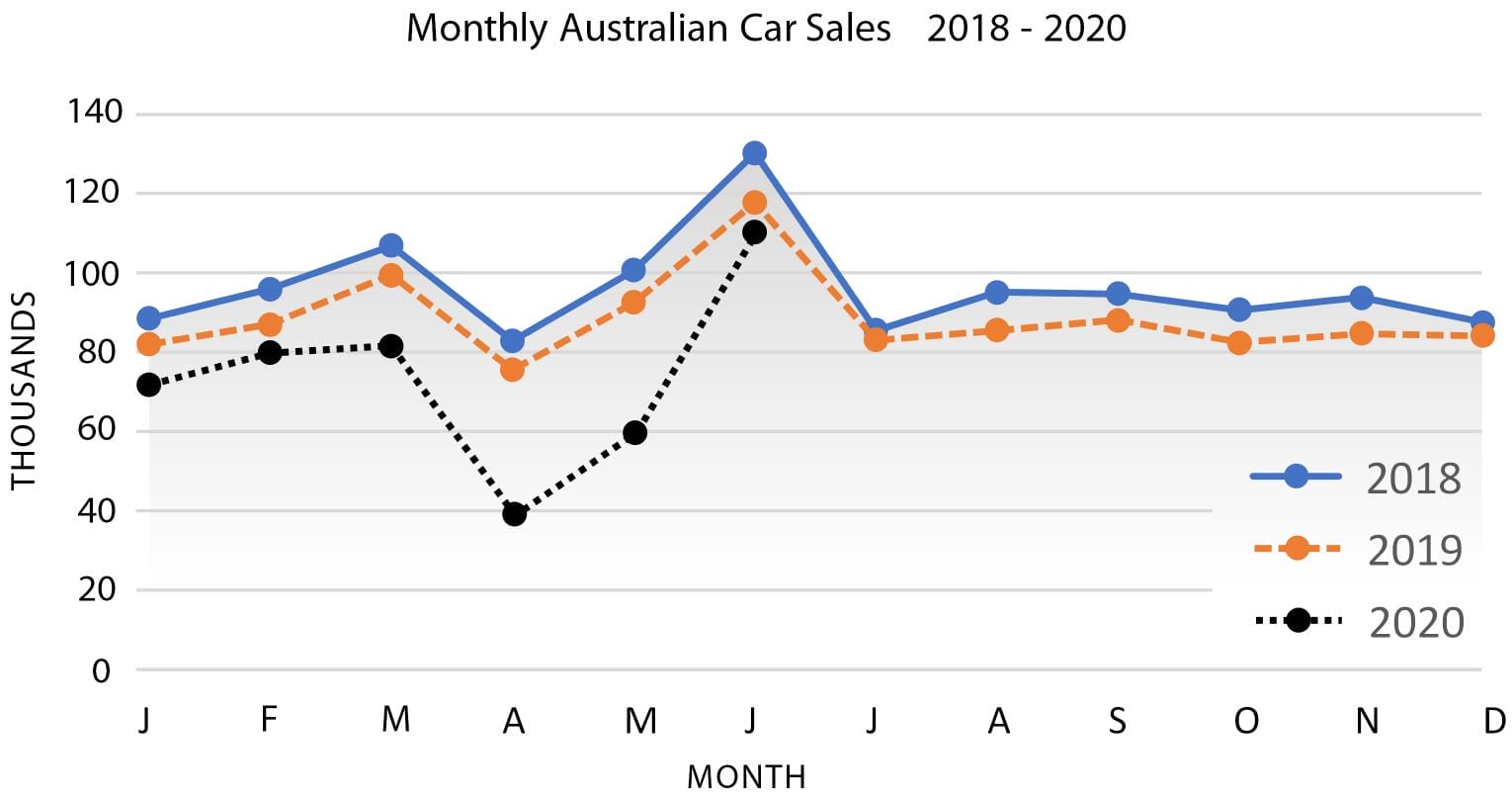 Car sales have been in an express elevator going down pretty much all year. How was June?
In June there was a total of 110,234 vehicles sold during the month.  While this is still less than June last year it also is the best result since this Covid stuff started.
March was down 17.9 per cent, April down 48.5 per cent and May down 35.3 per cent.
While sales are still down, business purchases in June were up a bit over 6%. Gotta love tax concessions.
Toyota keeps its market dominance with more than twice the number of cars sold than number two Mazda.
4wd and Commercial vehicles remain strong, with four of the top five selling vehicles out of HiLux, Ranger, Corolla LandCruiser and Triton.
Light Commercial vehicles are also strong with just over 8% increase on last June.
Passenger cars continue to nosedive and despite a massive push from manufacturers, sales of electric vehicles still fail to ignite consumer excitement.
Australia has now had 27 months of consecutive sales decline. There are still dark days ahead.
I'm Rob Fraser,
Motoring Minutes are heard around Australia every day on over 50 radio channels through the Torque Radio network. Motoring Minutes have an average daily audience of over 150,000 listeners. Motoring Minutes are also broadcast as part of Overdrive Radio Program, which is broadcast through the Community Radio Network across Australia and has a weekly audience of over 450,000.