The Brabham BT62 has set a new record for a closed-wheel vehicle around the Bathurst circuit.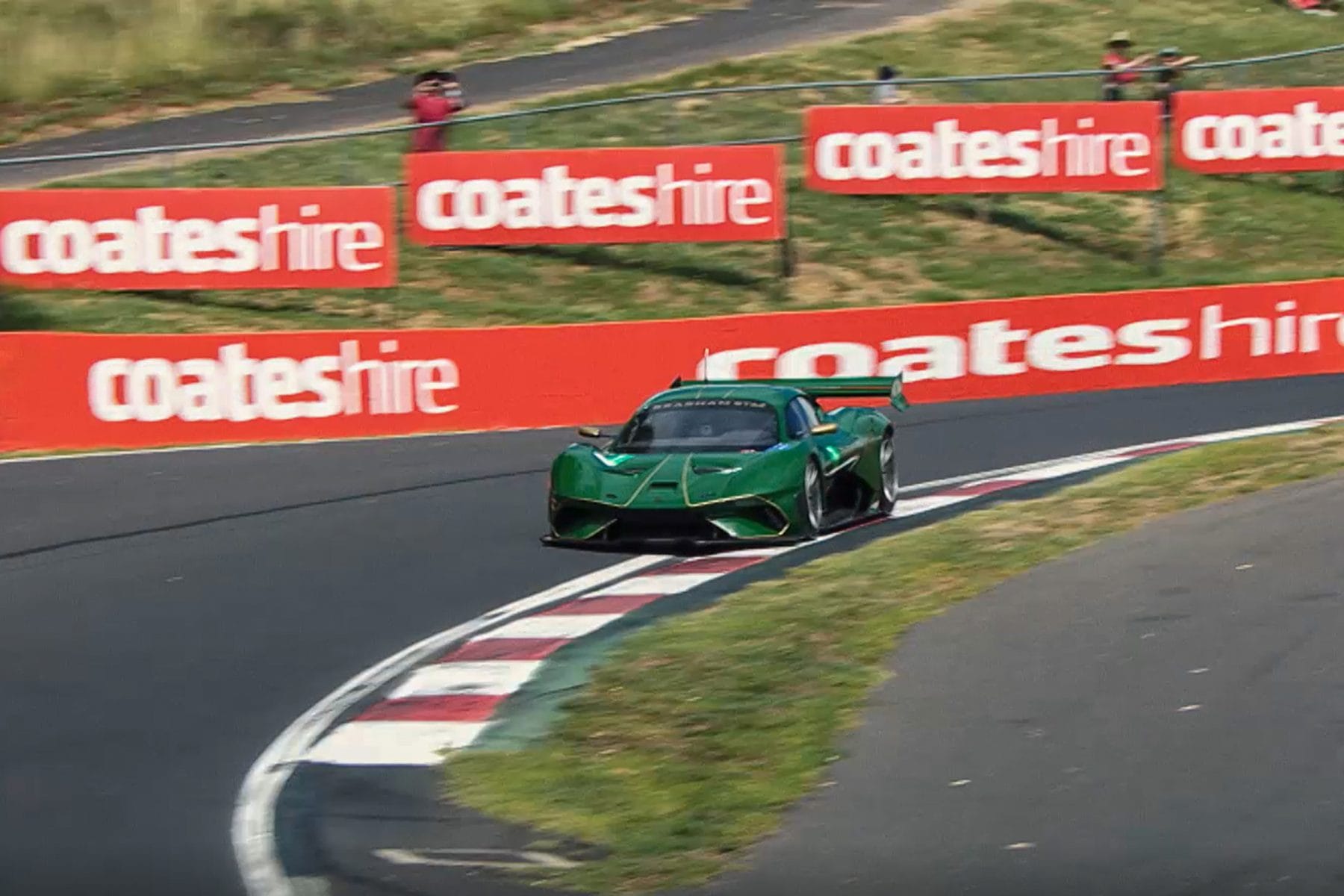 Brabham Automotive was established by David Brabham, the youngest of Sir Jack's three sons, with the aim of building "the world's most track-focused hypercar".
The fastest-ever lap around Bathurst in a V8 Supercar was last year's Bathurst 1000 pole position qualifier, Scott McLaughlin, at 2:03.378.
The fastest-ever GT3 lap at Bathurst was driven in 2016, in a McLaren 650S GT3 – at a time 2:01.567.
The Brabham BT62 set a lap time of 1:58.679 – shaving 4.7 seconds from Australia's fastest ever V8 Supercar lap.  It achieved this feat during the Bathurst 12-hour weekend meeting after only 12 exhibition laps.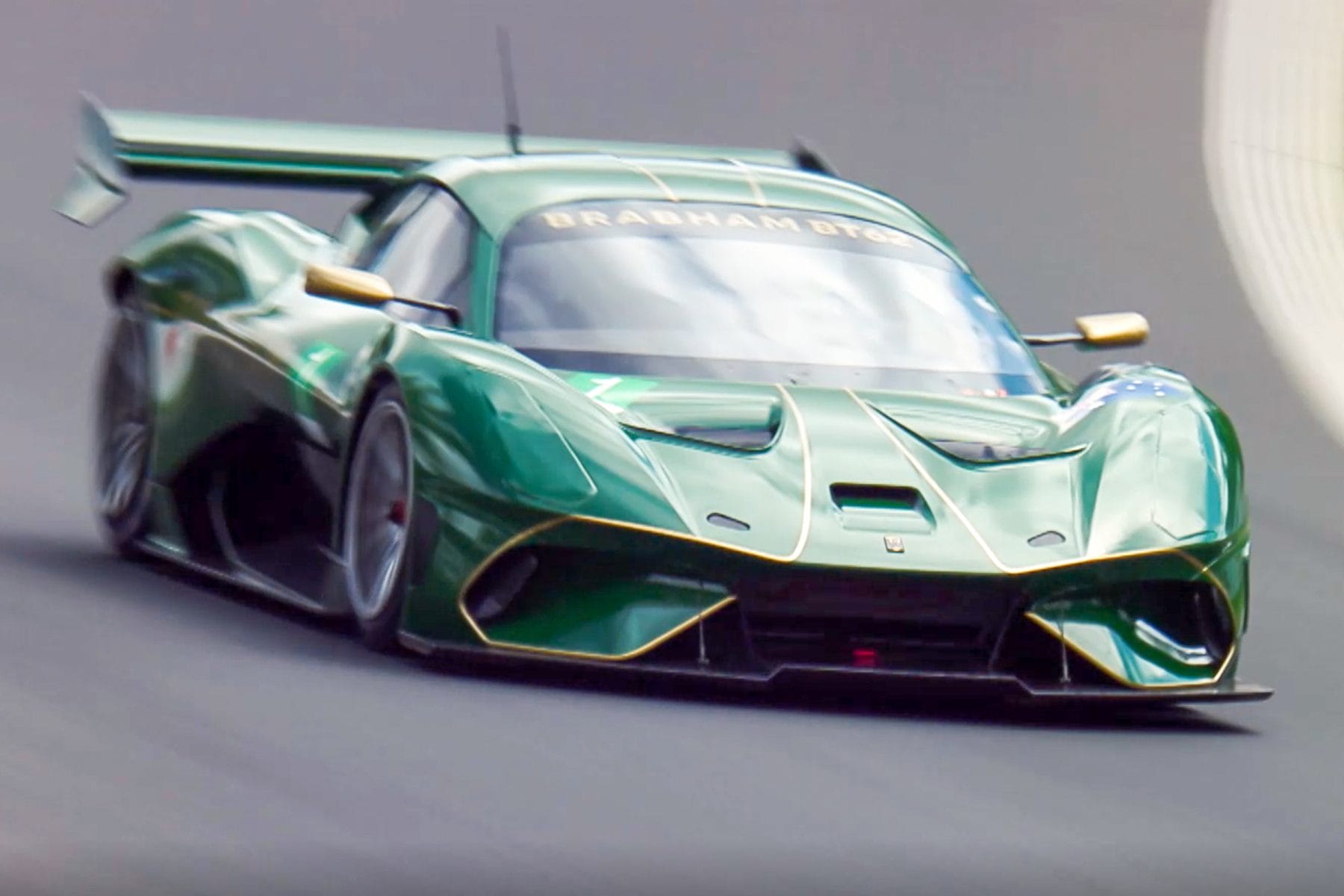 The fastest ever lap around Mount Panorama was set in 2011 by Jensen Button in a formula one car with a time of 1:48.8.
Interestingly the Brabham is not turbocharged.  It is powered by a 5.4 litre, naturally aspirated V8 engine producing 522 kW at 7,400 rpm and 667 Nm of torque at 6,200 rpm.  It uses a 6-speed Holinger racing gearbox weighing just 63 kilos.
The chassis features adjustable anti-roll bars, full camber adjustment, and industry-leading, 4-way adjustable, racing dampers.
It weighs 972 kgs with a mid-engine, rear-wheel drive layout.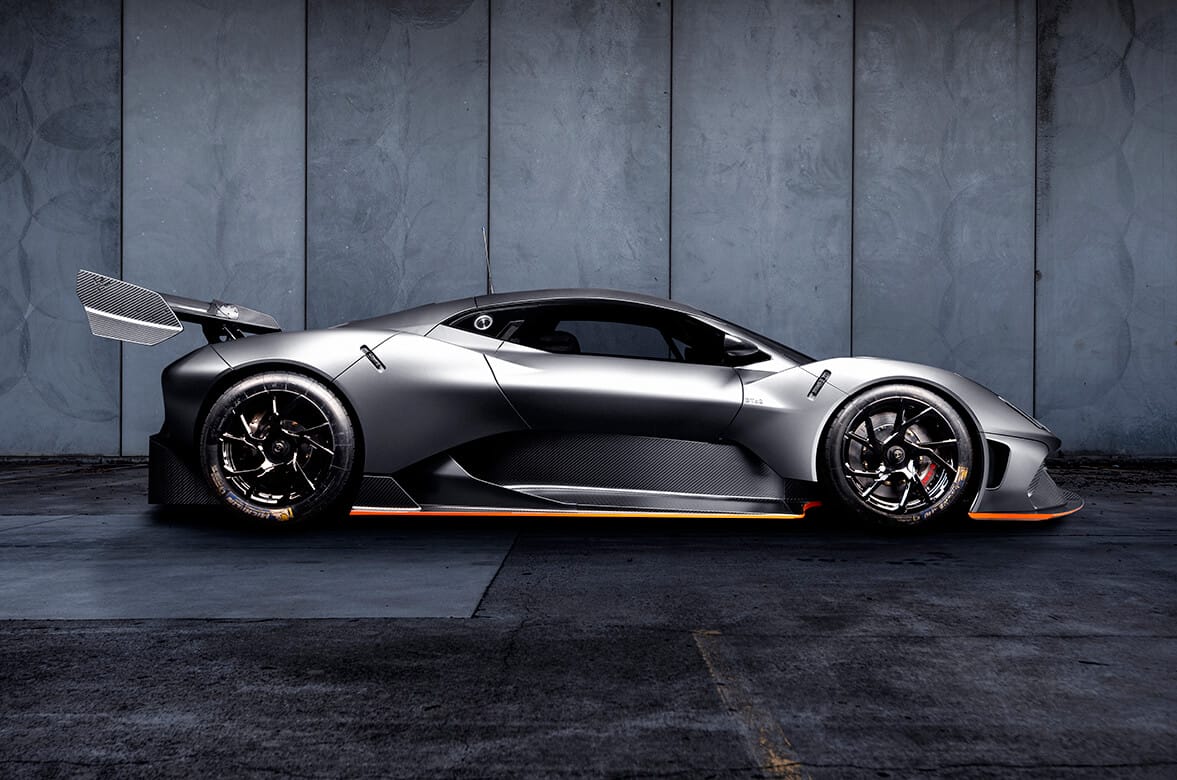 The car pulled maximum loads of 2.89g in the corners, 1.24g under acceleration and a massive 3.51g under brakes. That maximum braking instance involved 80kg of leg pressure applied to the pedal and resulted in the BT62's carbon/carbon brakes heating to 675C degrees.
It average 188.5 km/h around the 6.213 km circuit.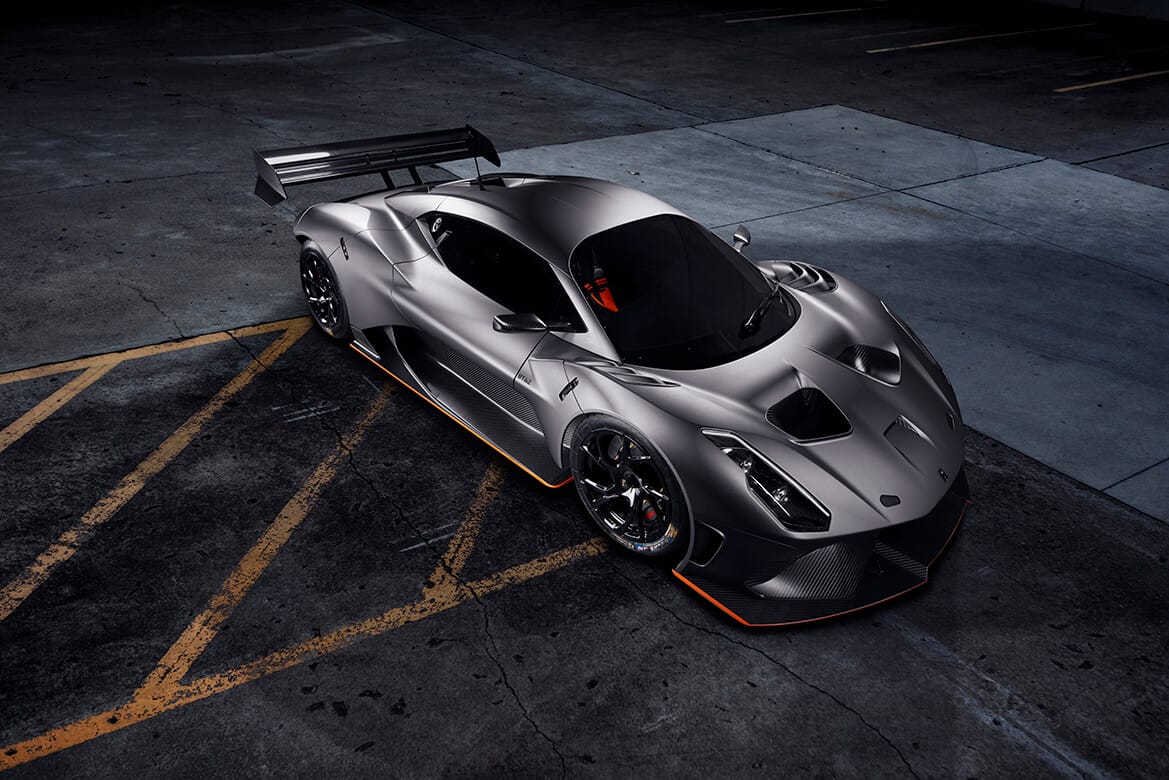 We have all heard it said that the downforce generated by the aerodynamics of a formula one car means that it could drive upside down through the tunnel at Monaco.  The Brabham can generate up to 1600kgs of downforce and it is estimated that if the Bathurst circuit had a roof for its entire length, the Brabham could have done 14% of the lap upside down.
The Brabham was driven by former Bathurst 1000 winner (2017) Luke Youlden.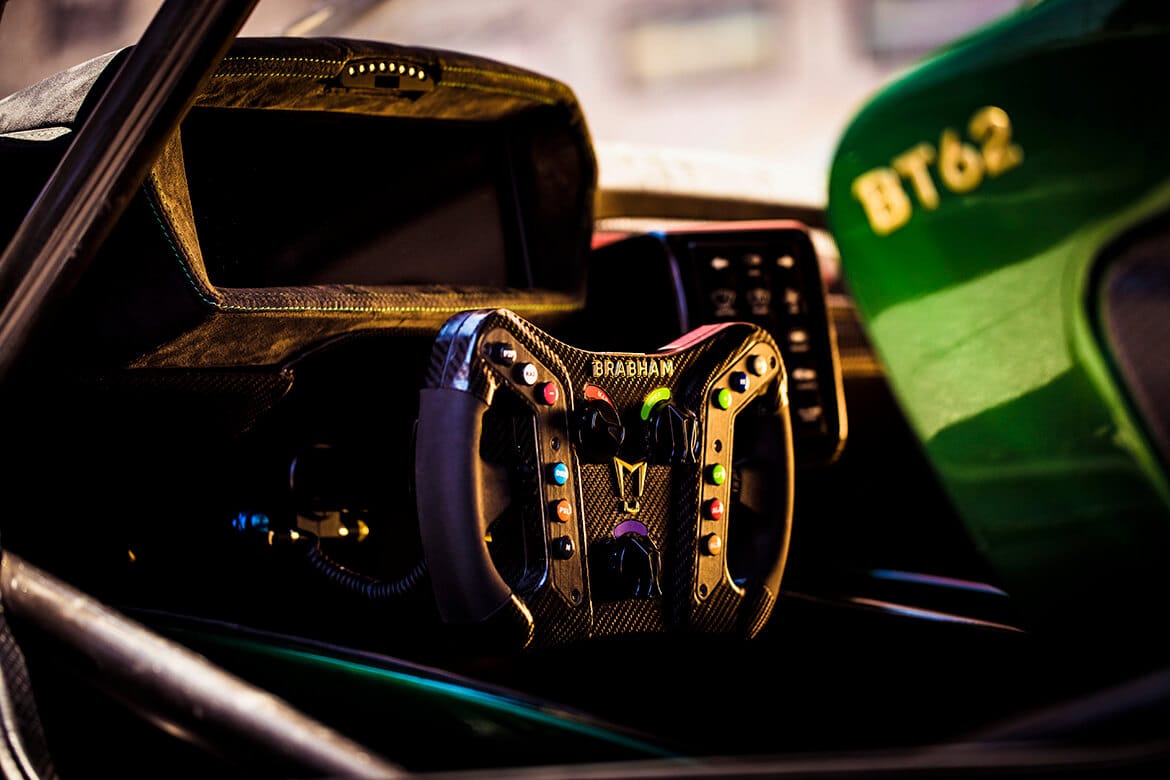 Brabham intends to produce 70 BT62s with the first 35 finished in the corresponding liveries of Brabham's 35 Grand Prix winning cars
David Brabham was born in Britain but is an Australian citizen. He is a three-time 24 Hours of Le Mans class winner. His outright victory with Team Peugeot Total in 2009 sealed a hat-trick of wins, following GT1 titles with Aston Martin Racing in 2007 and 2008.