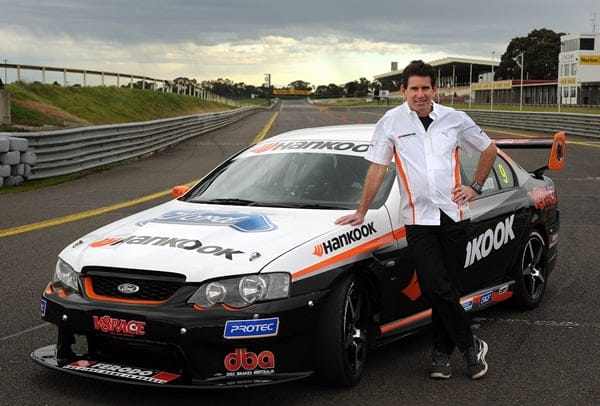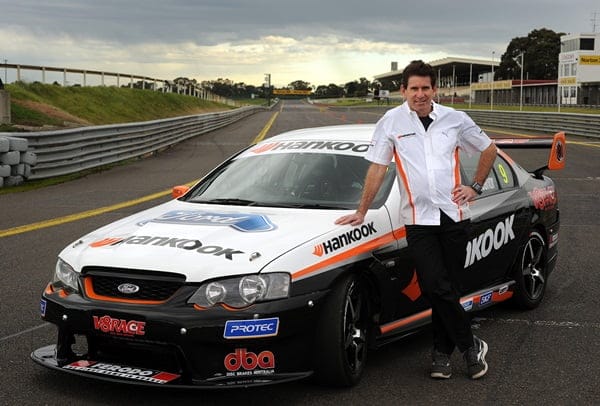 More stringent policing aimed at reducing Australia's road toll has fuelled a boom in driving enthusiasts seeking experiences on race tracks.
That's the opinion of Greg Evans who runs Australia's most popular race track experience, V8 Race.
Evans said there was a growing demand from consumers seeking to safely enjoy the adrenaline rush of high-speed driving.
"Most people now know that there's no point in driving fast on public roads, but many are keen to do it in the controlled environment of a race track," Mr Evans said.
"Initially the demand was for 'hot laps' – with the customer in the passenger seat – but now they increasingly want to be in the driver's seat."
V8 Race's customers are now driving on tyres from Hankook, which has just been appointed as its official tyre supplier.
Twenty race-prepared Ford Falcon and Holden Commodore V8s are all fitted with Hankook Ventus F200 racing slick tyres, ensuring a realistic motor racing experience for customers.
"When they first drive with us, customers almost always get out raving about the handling, cornering and braking performance of the cars, which is something you can only fully experience by driving on racing tyres," Mr Evans added.
"The Hankook tyres generate the cornering and braking forces that get customers excited but, importantly, they are also very predictable and dependable in all conditions."
The Ventus F200 has won praise overseas, where it is official tyre used in the German-based DTM touring car championship and the V8 Super Tourers series in New Zealand.
V8 Race said it was the largest consumer of motor racing tyres in Australia, conducting over 100 race experience days a year, spread across eight circuits in Queensland, New South Wales, Victoria, South Australia, Western Australia and Northern Territory.
The pinnacle experience is the two days a year that V8 Race has access to the legendary Mount Panorama circuit at Bathurst.
"Our customers tend to be motoring enthusiasts who are interested in motorsport but can't afford to get their own car and compete," Mr Evans said.
"We make it realistic and I think the big difference between us and some other race track experiences is that we put customers in the driver's seat and the cars are set up to make it as close to real race driving as possible."
The V8 Race concept was begun by Rod Dawson at Lakeside Raceway near Brisbane 14 years ago.
Eight years ago a partnership was formed by Dawson and Evans to expand the concept nationally.
"Since then we've experienced strong growth," said Mr Evans, "and with Hankook as a partner I think that we can look forward to giving even more Australians the thrill of motor racing in the coming years."