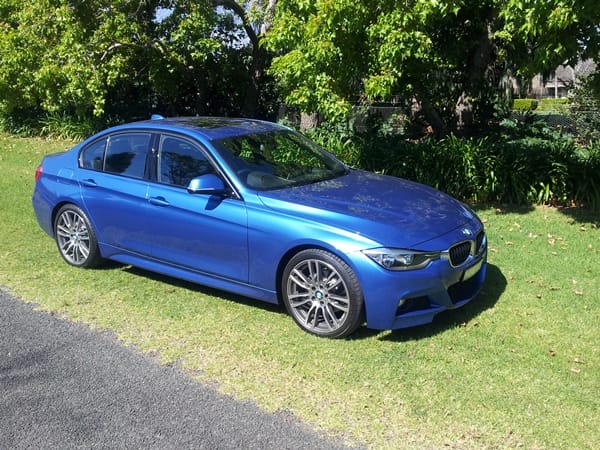 Every once in a while one of the press vehicles I review surprises me. The BMW 316i M Sport was just such a vehicle. Not because I had poor expectations, in fact I had no preconceived notions at all. It was the fact that I wasn't expecting it to be so much fun to drive.
The BMW 316i M Sport sedan is the baby of the 3 series. Renowned for their drive and handling dynamics the 316i M Sport sedan has all those features packaged in an affordable sporty little bundle.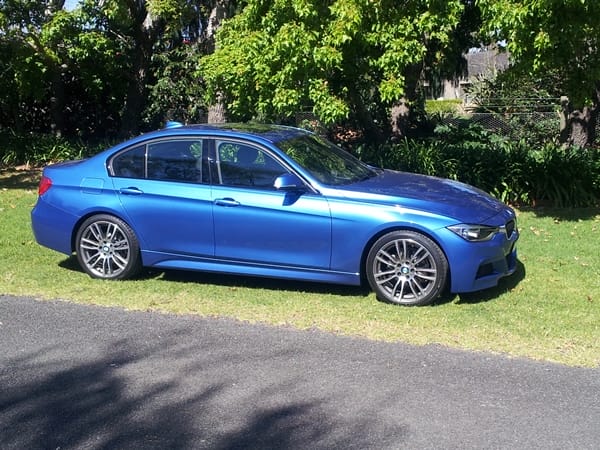 One particularly attractive feature of the M Sport we reviewed was the Estoril Blue from older 3 series models. It was quite stunning and attracted a lot of comment. The current 3 series models are sleek and very stylish from outside.
The BMW 316i M Sport Sedan has an overall length of 4624mm, height of 1429mm and width of 1811mm. Tyres and wheels are BMW M light-alloy wheels star-spoke styling 403M, 8J x 19" with 225/40 R19 run-flat safety tyres up front and 8.5J X 19″ 225/35 R 19 run flat tyres on the rear.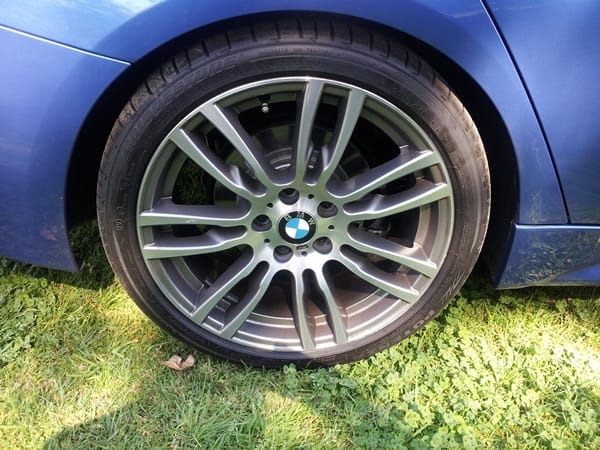 What all this means is that the 316i like all the 3 series vehicles had a sleek, low and wide appearance that also helps with handling. The run flats are a little harder than normal tyres.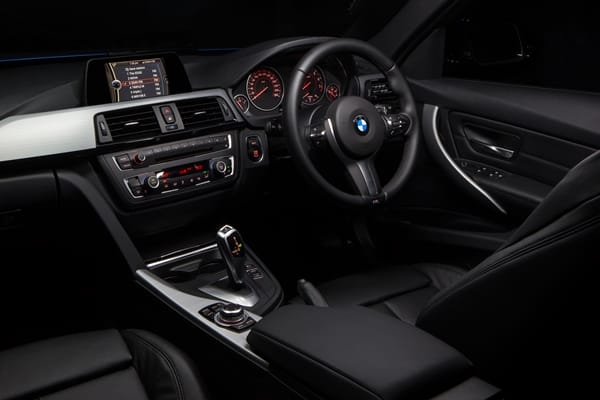 When you sit inside the 316i M Sport the first thing you notice is the M Sport thick rimmed leather steering wheel. It has without doubt one of the best feels of any steering wheel on the market. It feels great in the hands and is both height and reach adjustable. The driver's seat is manually adjustable and a little awkward to do once sitting on it. You can however find a comfortable driving position.
The leather front sports seats are both comfortable and very supportive for long periods which is important for daily driving and plenty of seat travel for taller drivers.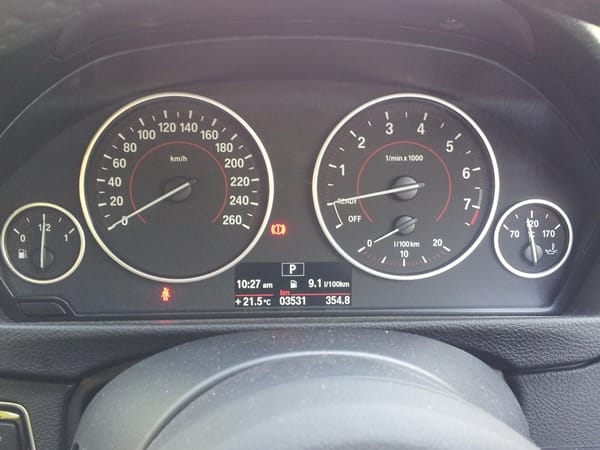 In front of the driver is a typical BMW dash arrangement, which means clean, crisp and functional.
The iDrive system sits on the centre hub behind some cup holders. While there is a centre console, glove box and door bins the useable storage area is small. I am a big fan of the iDrive system, it feels intuitive and easy to use.
Entertainment and navigation is provided by a 6.5" colour display, iDrive controller, 6 loudspeakers (4 x 25W), 6 programmable memory buttons, MP3-compatible CD drive and electronic owner's handbook.
Features that are appreciated include dual zone automatic air conditioning, cruise control, automatic headlights and rain sensing wipers, multi function display and sunroof that still allows plenty of headroom etc.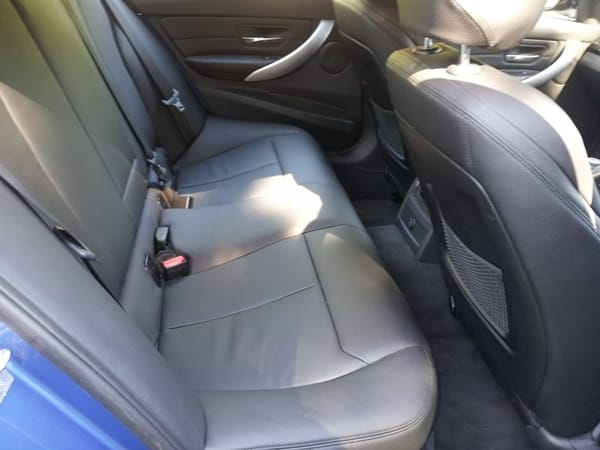 Rear seat passengers have semi individually sculptured seats with fold out cup holders in the centre. There is enough head and shoulder room for tall occupants however if the driver is tall then there isn't a lot of knee room. The seats are hard though and better suited for two rather than three.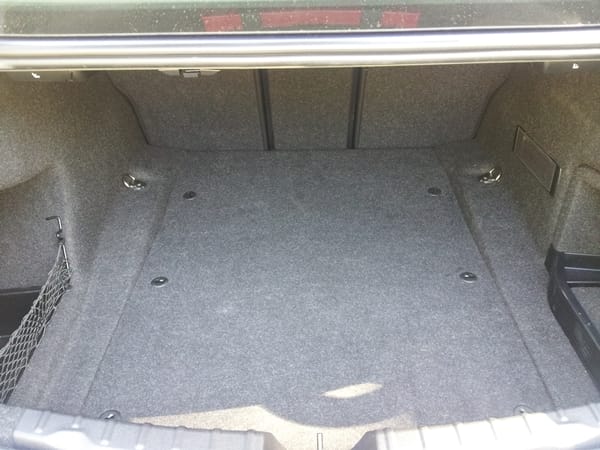 Boot space is adequate at 480L without being generous and the entry portal is a little narrow, but will swallow enough luggage for a trip and there is a ski port for longer narrow items. There are storage nets and tie down points as well.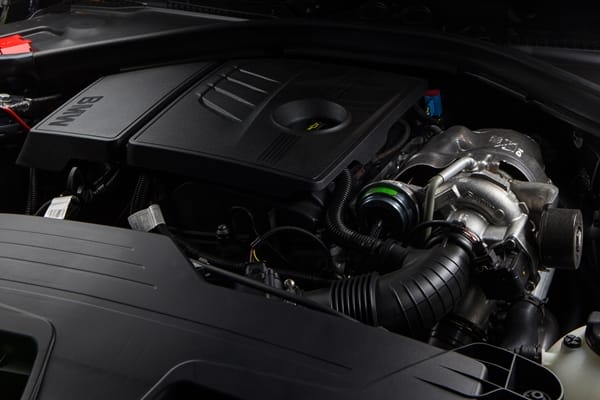 The 316i is powered by a twin turbo four cylinder petrol engine that has stop start facility and delivers its100kw of power @ 4,350 rpm and 220nm of torque between 1350 rpm. This is mated to an 8 speed sport automatic transmission. The combination is surprisingly frugal at 5.4l/100k and will deliver a top speed of 210kmh and 0-100kmh in 9.2 sec.
What was surprising was just how sporty this combination was. I enjoyed driving this more than the 320i from the week before. Switch the transmission to sport or sport plus and you have a little go cart. This was just plain fun to drive.
Like all BMW's safety is a key feature with 5 star ANCAP rating. As standard the 320i includes active protection package, multiple airbags, disc brakes and dynamic braking lights. Also featured is Dynamic Stability Control (DSC) incl. Antilock Braking System (ABS), Brake Assistant, Cornering Brake Control (CBC) and Dynamic Traction Control (DTC)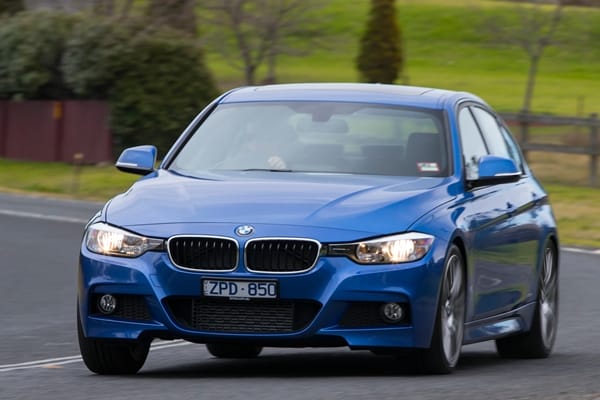 The BMW 316i M Sport Sedan is for the boy racer that wants the conservative shroud of the 3 series. This doesn't encourage sporty driving it begs for it. The overall feel of the responsive engine, handling dynamics and feedback through the sensational M Sport steering wheel almost defines fun driving. It's certainly not the most sporting sedan out there but is fun to drive and very easy to live with.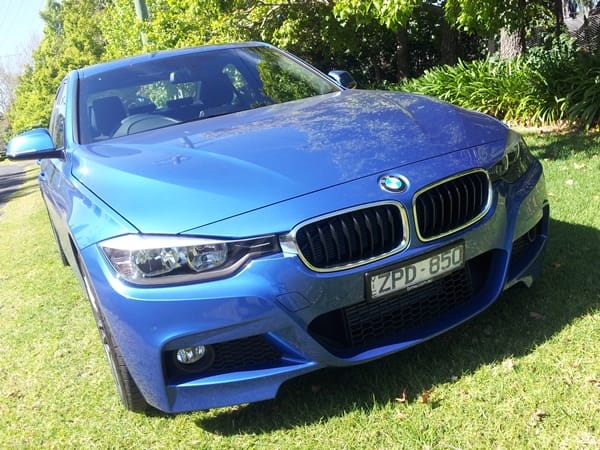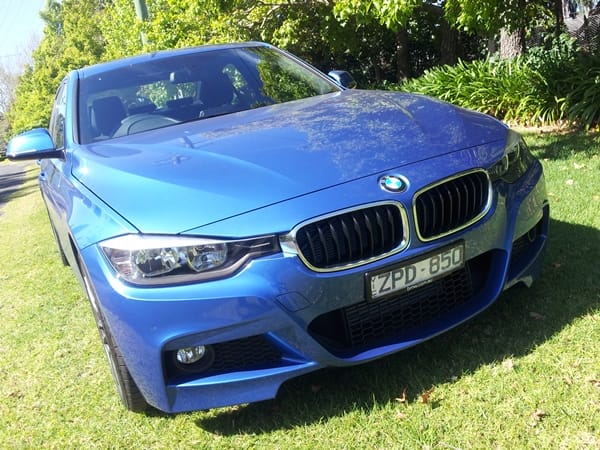 It allows you to negotiate around town in stop start traffic without headache and yet find a bit of open road that has some character, switch the transmission to sport mode and it raises the bar. On the freeway it cruises economically, quietly without fuss. The run flat tyres provide a somewhat harsher ride than expected and slight hum, but nothing that detracts from the ease of driving or fun factor.
The BMW 316i M Sport Sedan certainly was a surprise package. Have I mentioned just how much fun it was to drive? At $65,538 on road it could be classed as expensive yet absolutely worth it.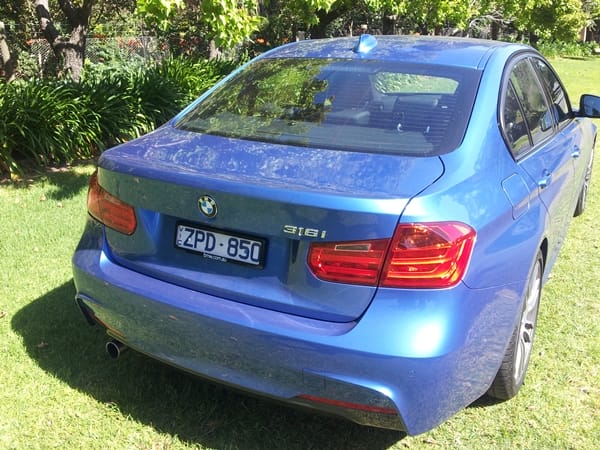 What is good:
• Engine performance and economy
• Handling dynamics
• Fun Fun Fun
What is not so good:
• Hard rear seats
• Pricey
• Lack of storage
Model BMW 316i M Sport Sedan
Model Price $65,538 RDAP
Drivetrain 8 SP Sport Auto
Engine 2.0L Twin Turbo 4 Cyl Petrol
Power 100 Kw @ 4,350 rpm
Torque 230 Nm @ 1,350 rpm
Safety 5 Star ANCAP
CO2 Emissions 127 g/km
Green Vehicle Rating 4 1/2 Star
Economy (ADR comb) 5.4 L/100km
Driving Wheels Rear
Servicing $Not Supplied
Warranty 3yr/unlimited km with full roadside assist
Overall AnyAuto Rating 81/100
Behind the Wheel 8
Comfort 8
Equipment 8
Performance 9
Ride & Handling 9
Practicality 8
Fit for Purpose 8
Build Quality 9
Environment 8
Value for Money 8