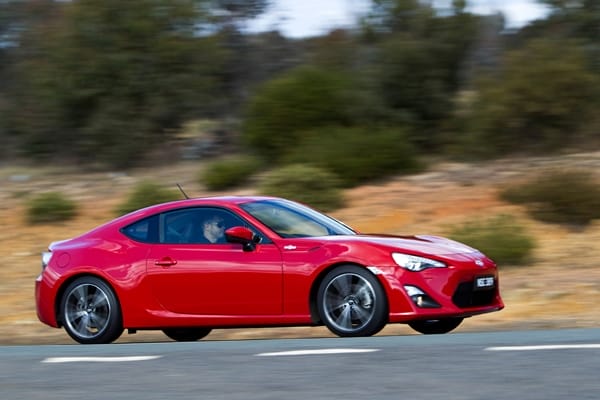 The introduction of Toyota's new rear-wheel drive sports car has taken the industry by storm. Car enthusiasts and adrenaline junkies have flocked to experience the 'go-kart' like driving capabilities of the Toyota 86. It truly is a 'boys toy' and what makes it even more attractive, is the ridiculously good value and low price that has many wondering how such a sporty car can be attainable for pretty much anyone's budget.
The saying goes that first impressions say it all, and this certainly is the case for the 86 GTS. With its striking curves and lowered body, the 86 certainly has a strong presence. The elongated flat bonnet and dynamic exterior is reminiscent of the timeless classic 2000GT. Toyota states that "every crisp line, detail and curve reflects the passion that went into creating a car designed specifically to bring back the sheer exhilaration and excitement of raw sports car driving". This dedication has resulted in a striking, classic and memorable exterior that has serious street presence.
Once inside, you really do feel like you've jumped into a racing car. If your back allows you to inch down to the leather sports seats that are literally on ground level – you will discover quiet a comfortable driving position! While with the front passengers it's all about comfort, the rear seats are non-existent. Really they are only there to place a handbag or some shopping on and the 86 is by no means a 4 seater. This lack of space carries through to the boot; however, no-one's buying this car for a family holiday.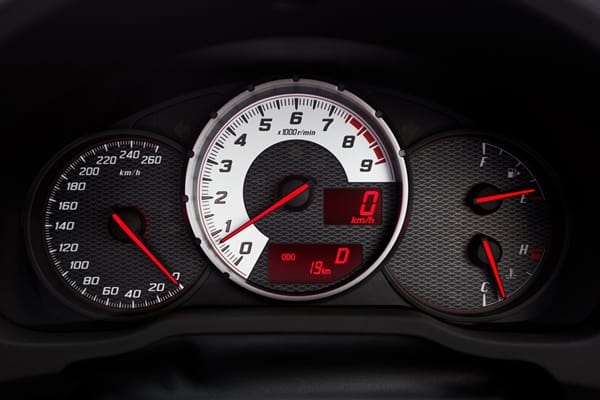 Toyota has successfully created an uncluttered and informative information dash which includes a speedometer in the GTS to check just how fast you're actually going (I tended to get a bit carried away, but who wouldn't!?). The GTS also features dual zone climate control, a touch display screen, Bluetooth and all your media needs including AUX and 2 USB inputs. A point of contention among many is the lack of any controls on the steering wheel. While I personally find it a little annoying and dangerous having to make any selections in the centre console, many motoring enthusiasts are overjoyed by a simple, clean wheel that is reminiscent of bygone eras and allows you to be at one with the car and enjoy the driving experience.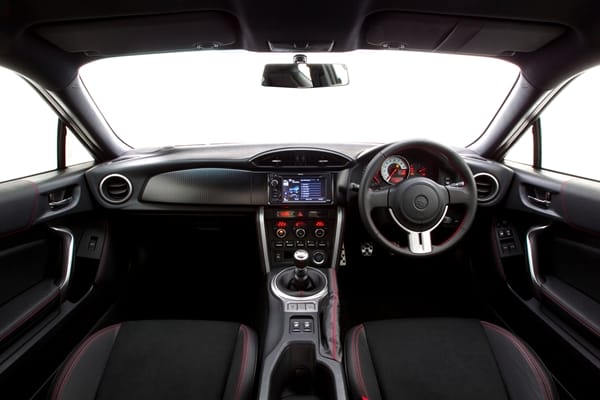 Sitting in the driver's seat is a truly pleasurable experience. The seats have been lovingly crafted for maximum support, comfort and freedom. It is a little difficult to not imagine yourself as a race car driver and there is this real sense of excitement and power as you sit behind the wheel. Powered by a 2 litre Boxer Engine, the Toyota 86 GTS automatic has a maximum power of 147 kW at 7000rpm and maximum torque of 205Nm at 6600rpm. It's also important to note that no matter how hard we drove this little beauty, we didn't get it to consume much above the advertised 7.1L/100km.
The drive is what the 86 is all about and it doesn't disappoint. Its driving capabilities are almost flawless and provide an exhilarating driving experience. Its low centre of gravity enables the 86 to grip to the road and hug corners. The steering is obedient and direct. However, it does feel a little like a kids go-kart race when you hit and bumps or potholes in the road. A small price to pay for a whole lot of fun. The automatic transmission performs fantastically, much to the surprise of many. Keeping the 86 to the 'legal' speed limit is a challenge in itself!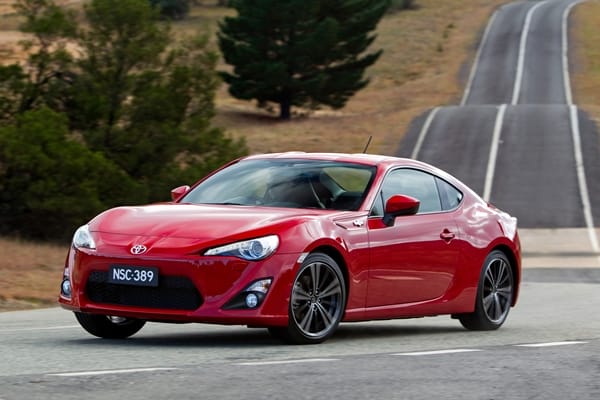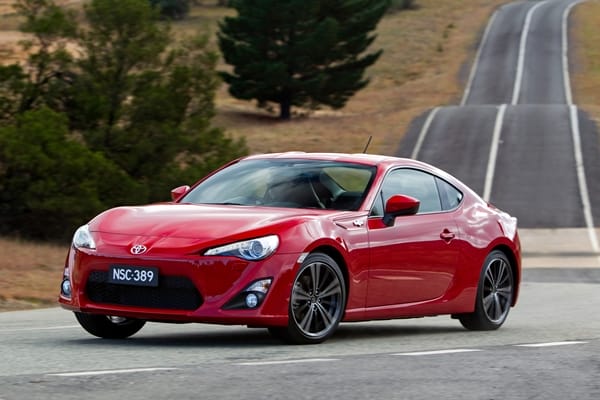 Now we all know why you would buy one of these little beauties, so let's get to the important feature that must be considered when you're tearing around corners and winding your way down mountains. Safety. Unsurprisingly, the Toyota 86 achieved a 5 star ANCAP rating and boasts a whole host of air bags, Anti-Skid Brakes (ABS), Electronic Brake Distribution (EBD), Brake Assist, Traction Control and Vehicle Stability Control.
Let's talk price. Toyota managed to shock everyone by starting the Toyota 86 range at a measly $29,990* for the manual GT. The automatic GTS tops out the range at just $37,990*. To this day most are still shaking their heads at the affordability and tremendous value the 86 offers.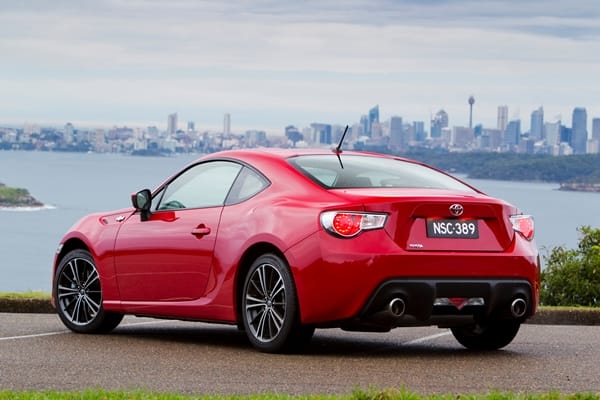 The Toyota 86 GTS really is a unique driving experience that will reinvigorate a passion for driving. It is a fun, adrenaline pumping and an affordable way to attain your dream of owning a very capable sports car. All the hype really doesn't do it justice; you simply have to take it out for a test drive!
*Prices are for the postcode 2000 and do not include on-road costs.