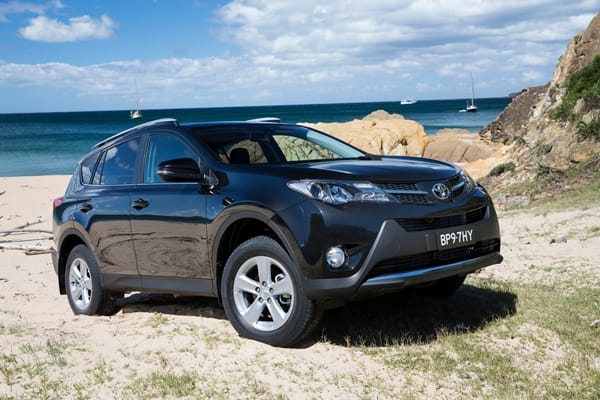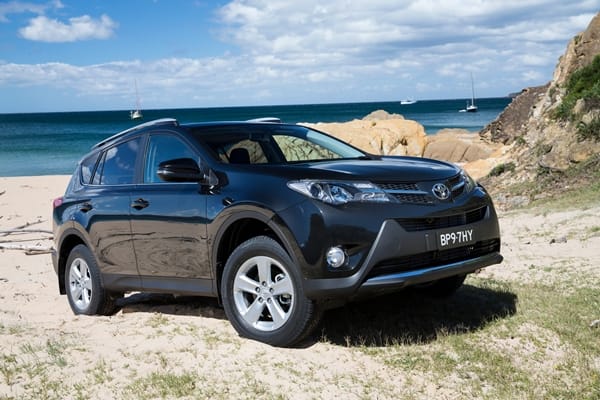 When Toyota first introduced the RAV4 it revolutionised the market. Now, in its 4 generation, the RAV4 is still a family favourite and ditching the V6 petrol for a more frugal diesel was an excellent choice.
On test is the top of the line AWD Cruiser automatic with a 2.2L turbo diesel engine producing 110kW of power @ 3600rpm and 340Nm of torque @ 2000rpm. With an official fuel consumption of 5.6L/100km, it is a little misrepresentative of city driving, but it is none-the-less a relatively fuel efficient car at around 9.5L/100km.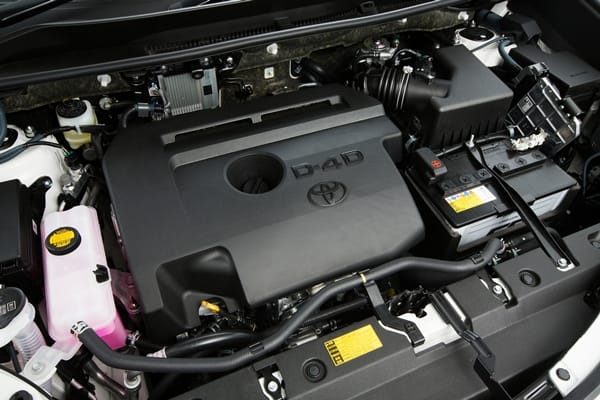 The RAV4 Cruiser's tight turning circle and light steering make it a fantastic car for navigating school pick-ups and tight city roads. The shift towards firmer suspension does come at a cost of some comfort when hitting potholes or uneven surfaces.
Drivers also have the option to select Eco, Normal or Sports mode. Despite the on-road focus, the RAV4 also boasts practical ground clearance for beach driving and dirt roads, as well as a differential lock that improves traction in highly slippery conditions, such as mud or snow.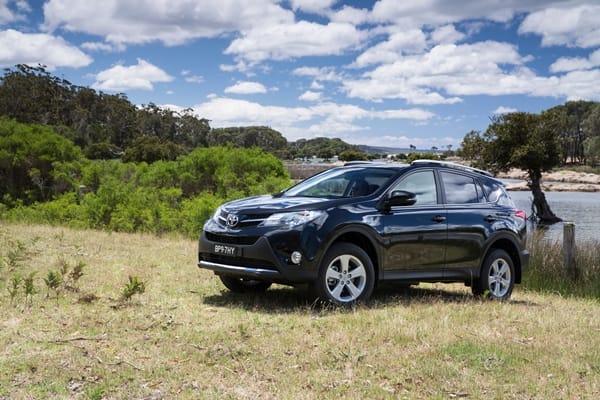 What does put a dampener on this exciting new stage for the RAV4 is the 500kg (550kg for manual) towing capacity – 1000kg less than the 2.5L petrol option. Rather disappointing in my opinion and had everyone here questioning whether it was a typo. This means you're limited to towing a trailer to the dump or possibly a seadoo. Even the 'light' Pod campers hit the 700kg mark fully loaded.
With this confusingly low limit, Toyota has alienated the ever-growing market of 'midsized SUV getaway' buyers, forcing them to either forgo a much loved diesel engine or look at Toyota's competitors. For example Nissan's X-Trail and Mitsubishi's Outlander offer up to 2000kg towing capability, while all Mazda CX-5 models are capable of the same 1800kg as diesel Subaru Foresters.
Toyota Australia's Product Planning and Development boss Mark Dobson has given some insight into this decision. "This is the first time we've used this engine in what is considered a harsh environment, and Toyota has taken a conservative approach with its load rating for our market," Mr Dobson said. Our prayers for an improved rating could be answered if the "market feedback" demands it.
While the trademark RAV4 exterior is still present (except the spare is now housed in a wheel well), the interior has received a much needed facelift. While it's not the most fashionable thing around, Toyota has created a much more appealing interior that blends modern lines with touches of the retro era present in the circular air vents.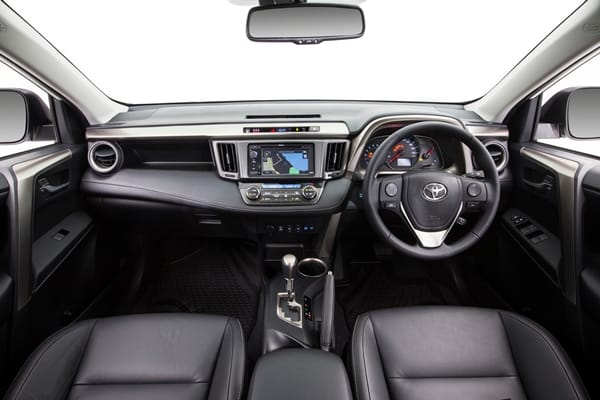 The driver is treated to a very comfortable driving position, with fully adjustable leather seats with lumbar support, tilt and telescopic adjustable steering wheel with cruise control and audio mounted controls. Drivers also benefit from a logical layout to the dash and information display.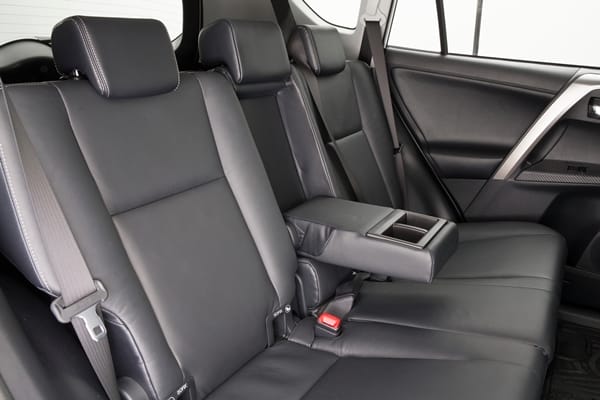 Space in the rear seat is incredibly generous and can easily fit 2 adults very comfortably, even 3 smaller teenagers.
The RAV4 Cruiser also boasts dual zone climate control, an impressive moonroof, power tailgate, keyless entry, adequate storage, a 6 speaker MP3 compatible audio system, AUX & USB, Bluetooth and a touch screen satellite navigation system. A special treat are the unique high-intensity headlights that level automatically.
As it always has been, the RAV4 is a competitive family wagon that has undergone significant improvements since its previous generation release 7 years ago. While the towing capabilities really are disappointing, Toyota has managed to offer both automatic and manual transmissions for all engine types, something rivals have not achieved.
While not as revolutionary as previous models, Toyota has accessed a new market with its diesel engine and provides buyers with a now stylish car with plenty of space and all the mod cons.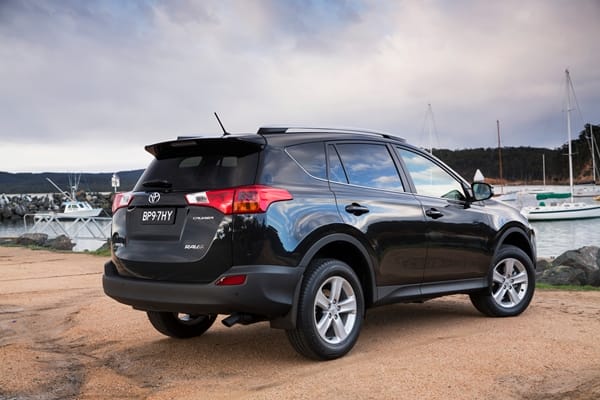 What is good:
• Finally a diesel
• Rear seat leg room
• Moon roof
What is not so good:
• Poor towing capacity
• Real Fuel consumption
• Nothing else I can think of
Model Toyota RAV 4 Cruiser
Model Price $53,609 RDAP (post code 2000)
Drivetrain AWD 2.2 4 Cyl 6 Speed auto
Power 110 Kw @ 3,600 rpm
Torque 340 Nm @ 2,000
Safety 5 Star ANCAP
CO2 Emissions 172 g/km
Green Vehicle Rating 3.5 Star
Economy (ADR comb) 6.5 L/100km
Tow Capacity – Max 550 kg
Tow Ball Rating TBA
Servicing $Not Supplied
Warranty 3yr/unlimited km with full roadside assist
Overall OzRoamer Rating 71/100
Behind the Wheel 8
Comfort 8
Equipment 8
Performance 7
Ride & Handling 8
Practicality 9
Fit for Purpose 7
Towing Ability 3
Off Road Ability 6
Value for Money 7