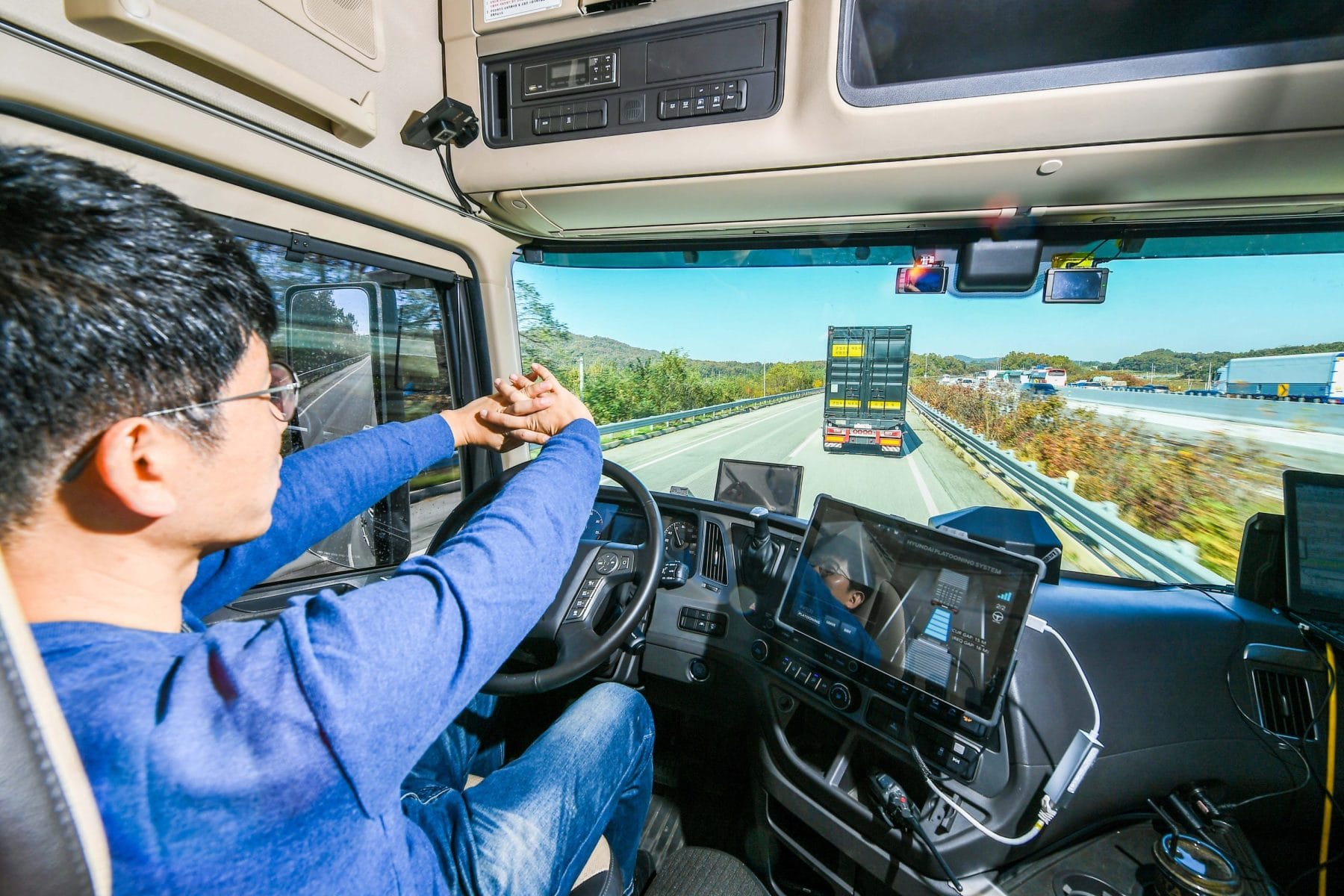 Making trucks more efficient can reduce costs and potential make for safer conditions.  David Brown reports of trials for platooning truck vehicles
Hyundai has also conducted the company's first platooning of trailer trucks replicating real-world traffic conditions.
Vehicle platooning uses modern safety electronics to let trucks travel close together and thus reduce air resistance and reduce fuel usage.
The platooning manoeuvre begins when a driver approaches a leading vehicle and activates platooning mode which maintains a 16.7m distance with real-time fine tuning based on the leading vehicle's acceleration and deceleration. The driver does not need to put his/her foot on the accelerator nor brakes, vastly reducing fatigue.
The mode also activates lane keeping technology which makes possible for the driver of following truck to take hands off the steering wheel.