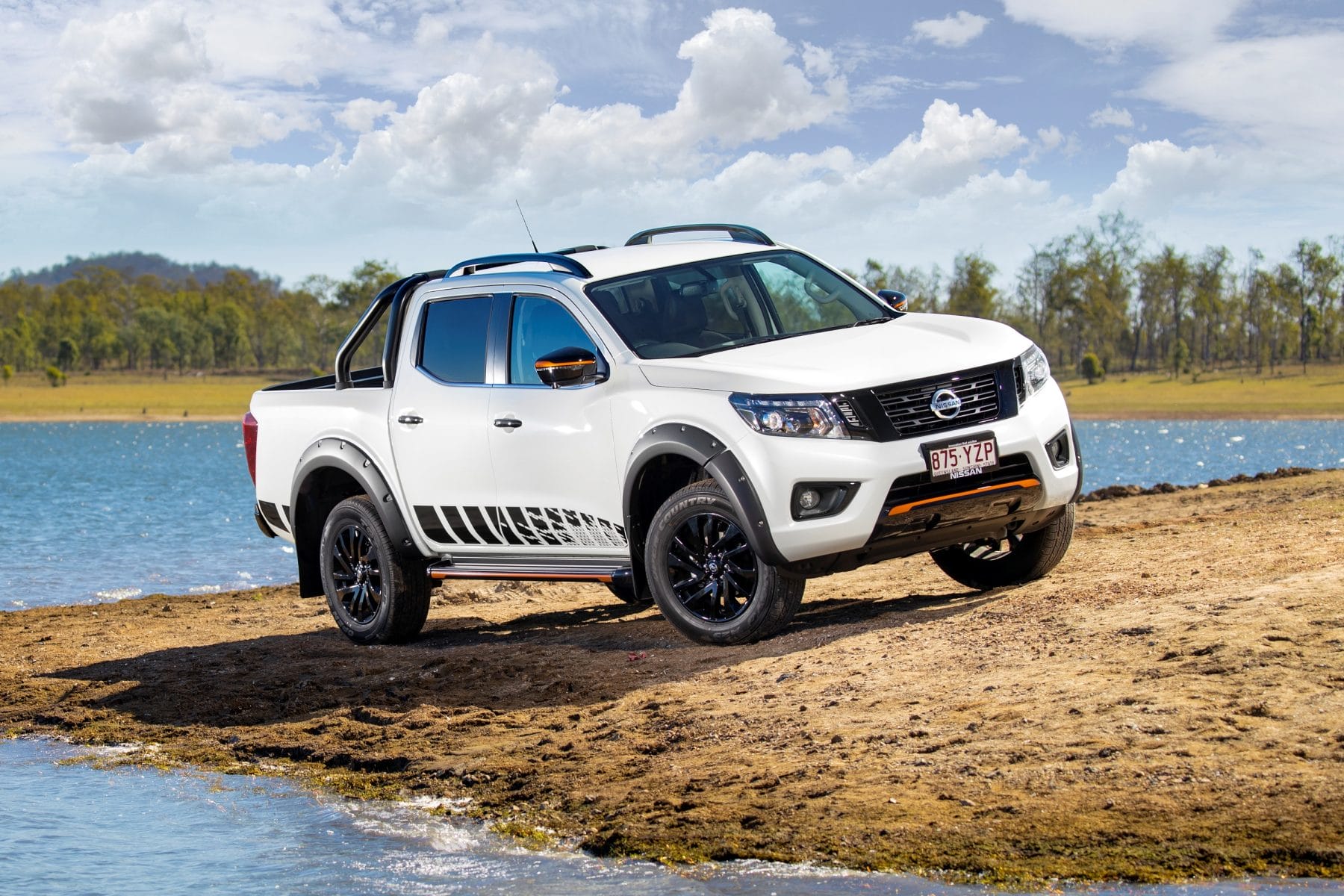 Nissan Navara N-Trek – In Australia Utes, particularly dual cab 4wd utes continue their surge in popularity and many manufacturers have added upmarket editions to offer more features to buyers. Rob Fraser has just driven such a vehicle from Nissan.
Nissan Australia recently introduced the Navara N-TREK which is based on the Navara Dual Cab 4X4 ST-X, and adds a range of black Nissan genuine parts and accessories as standard equipment, plus a number of interior enhancements.
There have been no changes to the competent engine or drivetrain rather the changes are all visual with features such as Black 18 inch alloy wheels and fender flares black highlights throughout the exterior of the ute, leather seats with orange fabric inserts and trims, heated front seats and the latest 8.0 inch touch screen infotainment system with Apple car play and android auto.
Priced from around $56,500 for the manual and add a touch over $2000 for the auto version, plus the usual; costs, The N Trek certainly lifts the Navara to a new level of style.