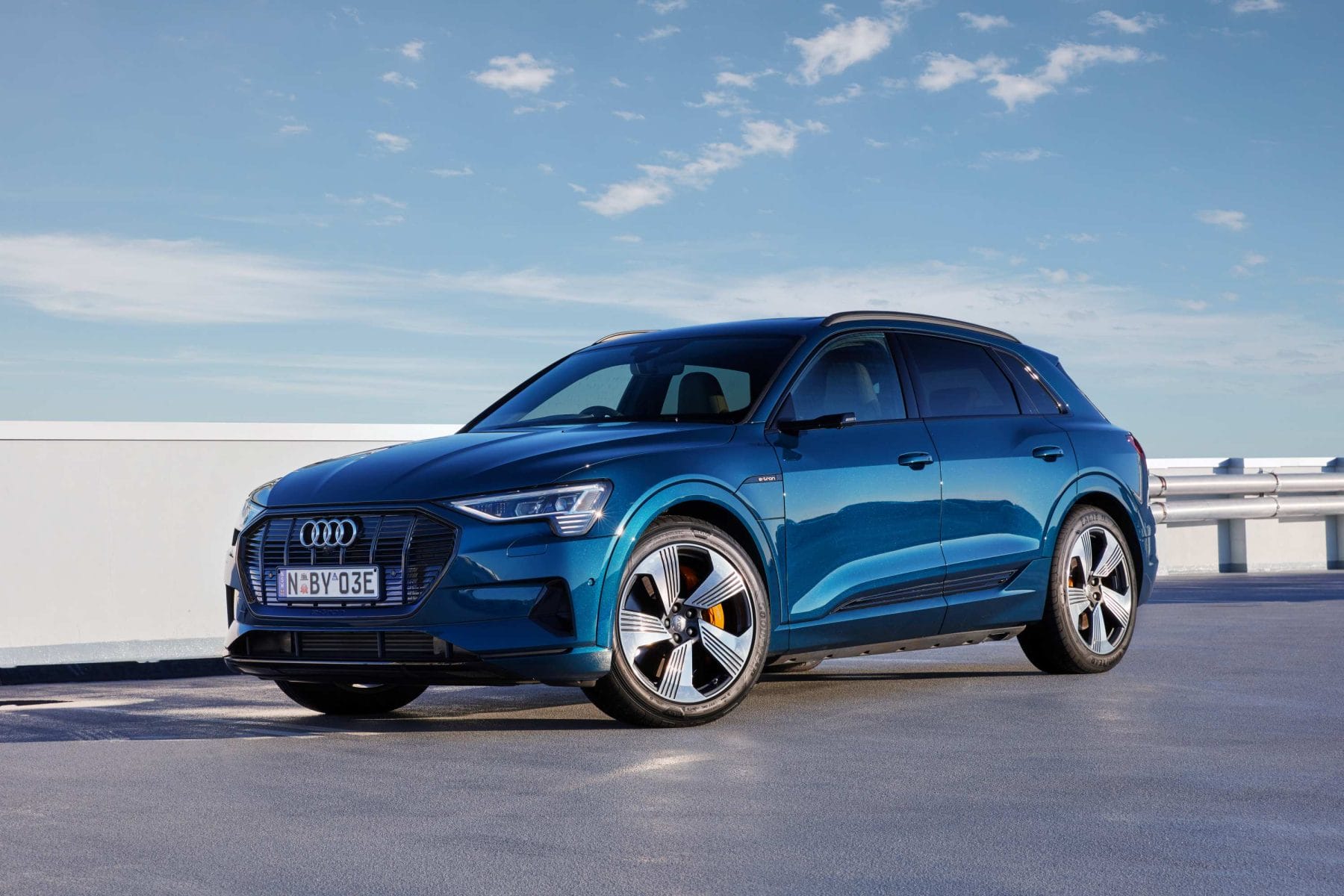 Audi Australia welcomes a new era of mobility with the arrival of its first-ever all-electric vehicles, the Audi e-tron and e-tron Sportback.
The new e-tron models are available in two battery variants, as well as including a raft of innovative new technology: all-electric quattro, clever energy recuperation, and intelligent connectivity.
Audi e-tron and e-tron Sportback utilise an electric motor on the front and rear axles, and one of the fastest-charging automotive liquid-cooled lithium-ion batteries on the market.
The Audi e-tron and e-tron Sportback 55 quattro variants store up to 95kWh of energy for a range of over 400km. The 50 quattro variants have a range in excess of 300km.
Both can be charged via a home-charging kit, or up to 150kW DC fast-charging. This fast-charging option is suitable for stopovers on long journeys, restoring 80% of charge in just 30 minutes.
e-tr0n is Priced from a touch over $130,000 plus the usual costs for the entry level e-tron 50 Quattro
Im Rob Fraser
Motoring Minutes are heard around Australia every day on over 50 radio channels through the Torque Radio network. Motoring Minutes have an average daily audience of over 150,000 listeners. Motoring Minutes are also broadcast as part of Overdrive Radio Program, which is broadcast through the Community Radio Network across Australia and has a weekly audience of over 450,000.