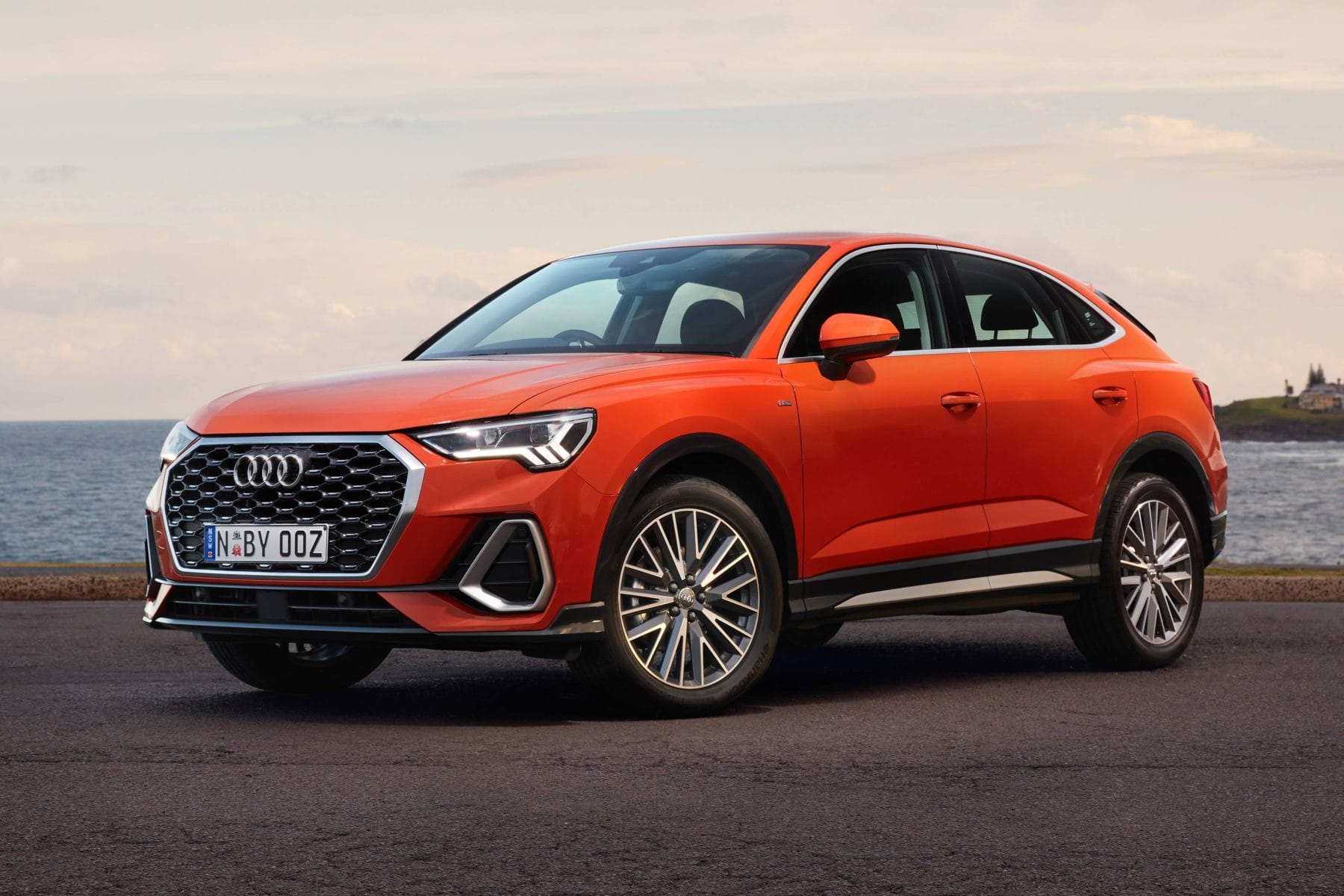 Audi is a master of the dark art of driving perfection. Even a short run reveals an alchemy that is more than the sum of the parts. Our Audi Q3 40 TFSI and RS Q3 filled us with joy. Follow the links for each story and video.
We promised a Sportback review, so here it is.
The exterior is identical to her hatched sisters forward of the B pillar. Sportback is a hatch too, of sorts. From the B pillar back, it morphs into a high-set coupe, albeit with 5 doors.
I'm not normally a fan, but Q3 carries it off well. It has style and class, and eschews the current trend for over-design.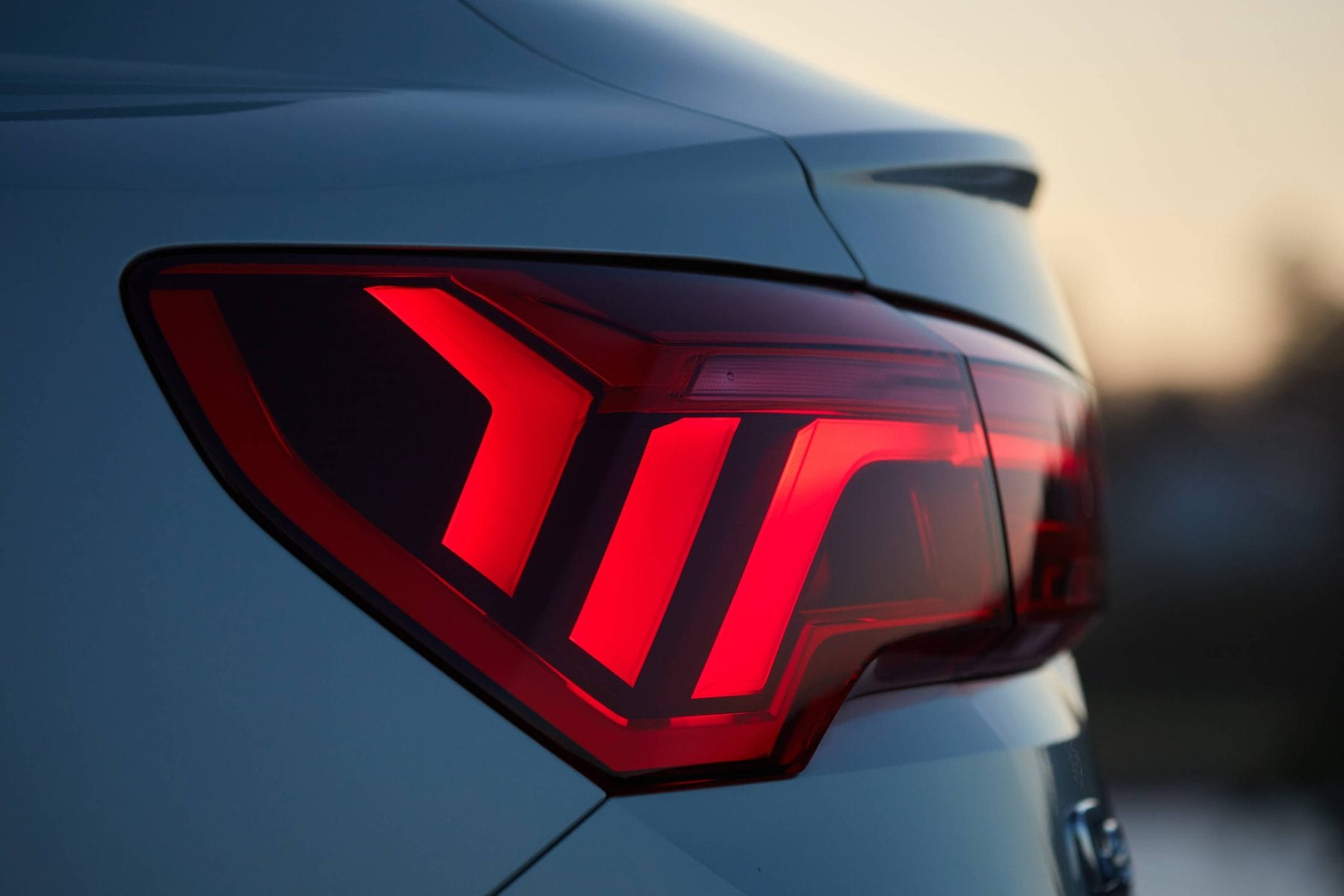 Are the looks any good?
Q3 Sportback is restrained and understated inside and out.
There are no unnecessary embellishments. Q3 Sportback is smooth, with rounded corners and subtle muscular lines.
The roof arches gently towards the rear, and here is where it differs from the regular Q3. The profile has a coupe-like look. None the less, it is handsome and beautifully executed.
Is there AWD to be had?
Q3 Sportback QUATTRO AWD in the 40TFSI, but the 35 TFSI misses out. That's a shame, but you only notice it on wet roads.
Front wheel drive scrambles for grip. As the weather turns septic. Never fear, as the bucking starts at the front, the dash lights up like a Christmas tree. The nannies have kicked in to sort out your misdemeanour..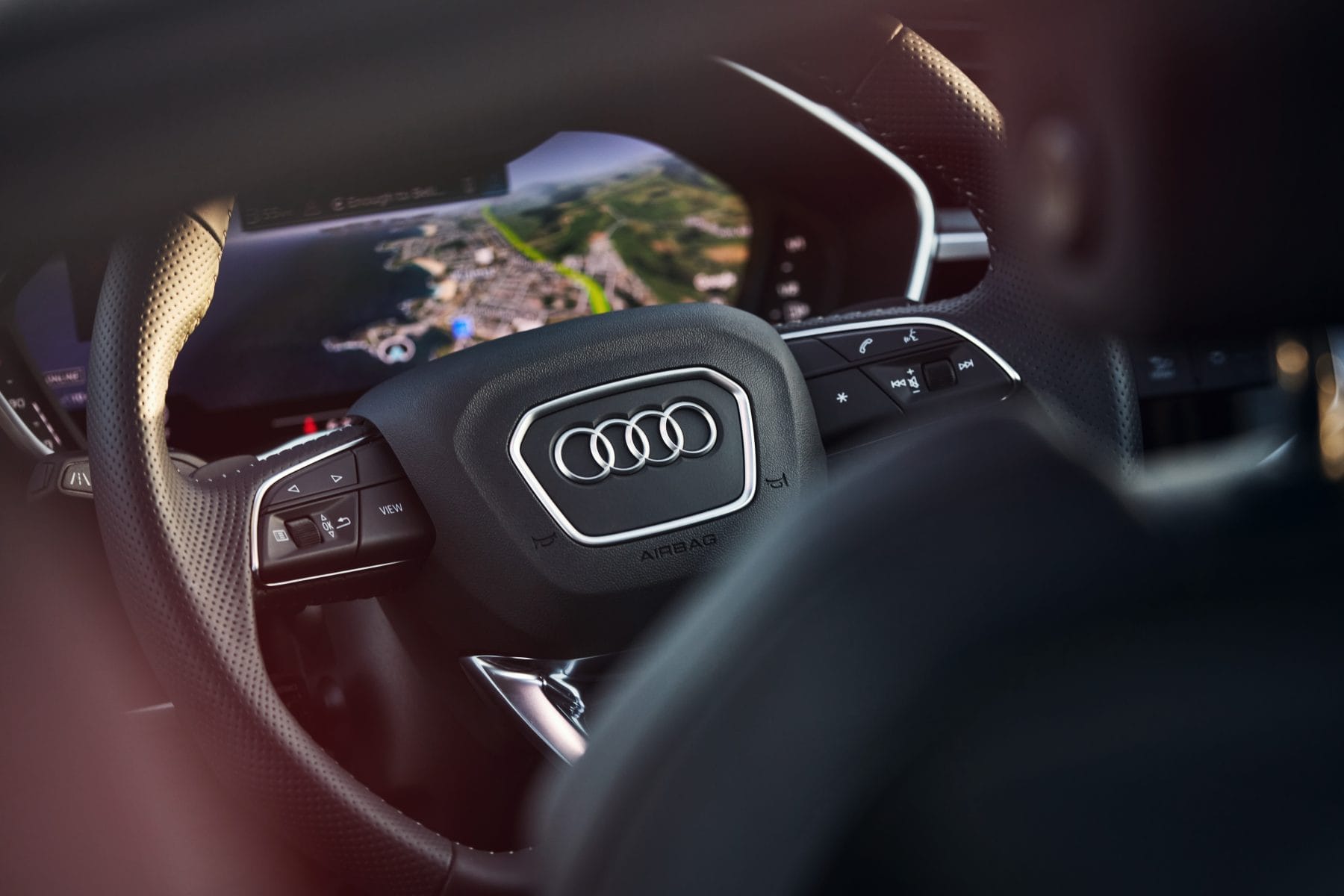 Is the cabin comfortable?
Even in entry level Audi, you expect a cert level of luxury, and it certainly delivers.
Powered front seats are, come with heating, lumbar support, and a nifty pull-out extension for the front of the seat cushion. That's excellent for longer legged drivers.
Dual climate settings have a sync feature. Most functions are controlled through the touch-screen MMI system, and the drivers scores a fully-digital LCD dash. It can display navigation maps among other things.
Rear seats split 40/20/40 for those who like a ski or two. Ride is good, and the 19" wheels look classy. I don't know why people like big wheels when smaller ones ride better, but fashion is fashion.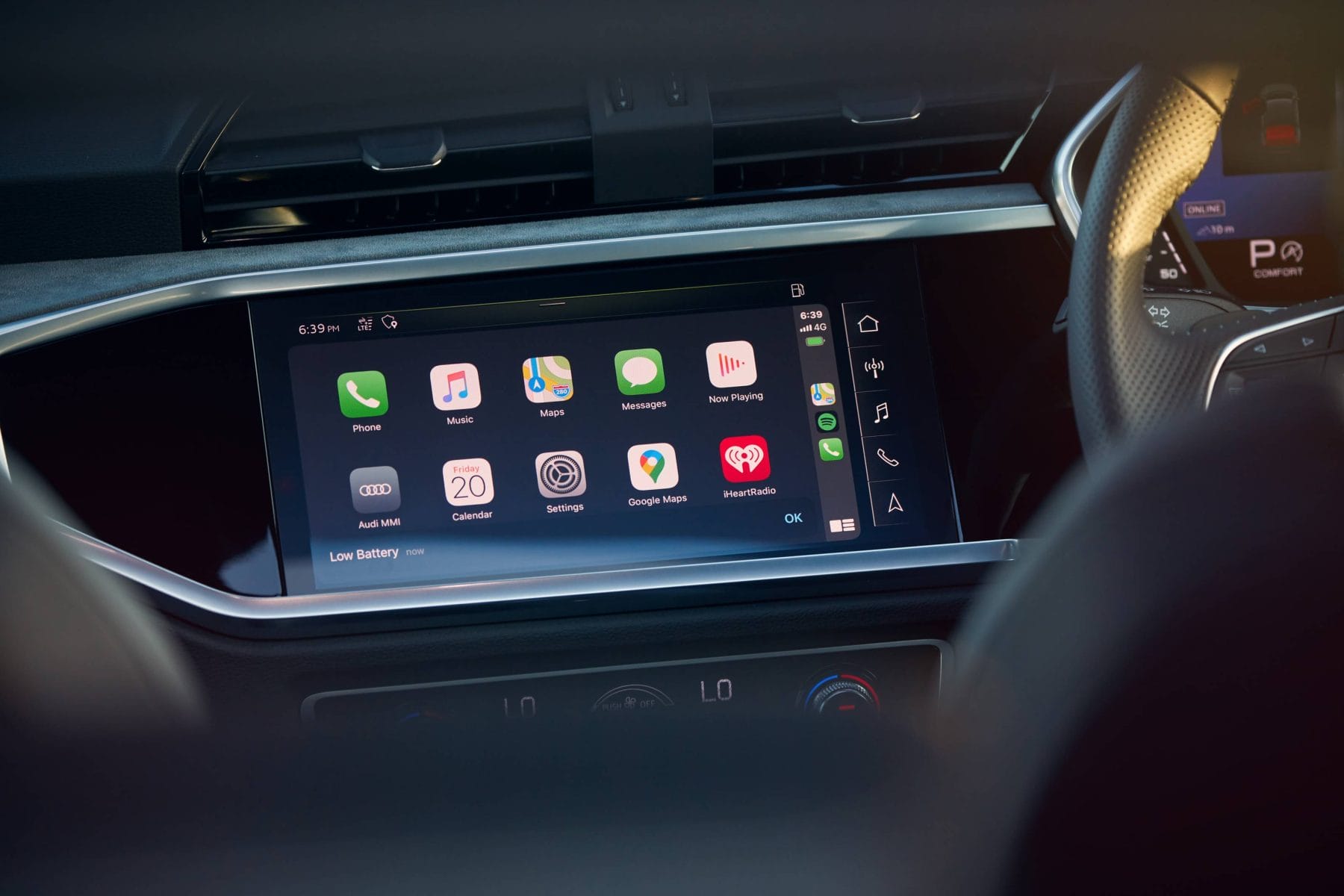 What Gadgets does Q3 have?
Apple CarPlay is completely wireless, but you have to plug in for Android Auto.
There are a bevy of airbags. AEB, active lane control, and smart cruise control are also standard, as is blind spot monitor with lane change assist. 360° sensors and cameras help you park. Or, Q3 Sportback will park by itself, while You take care of the brakes and gears.
How's the performance?
It may only be a 1.4 4-cylinder but a spot of force air induction will turbo your fun into a frenzy. The automatic only has 6 speeds, which feels a trifle miserly, but it still does the job, and does it well. You get a decent 110kw/250Nm, and smooth effortless acceleration.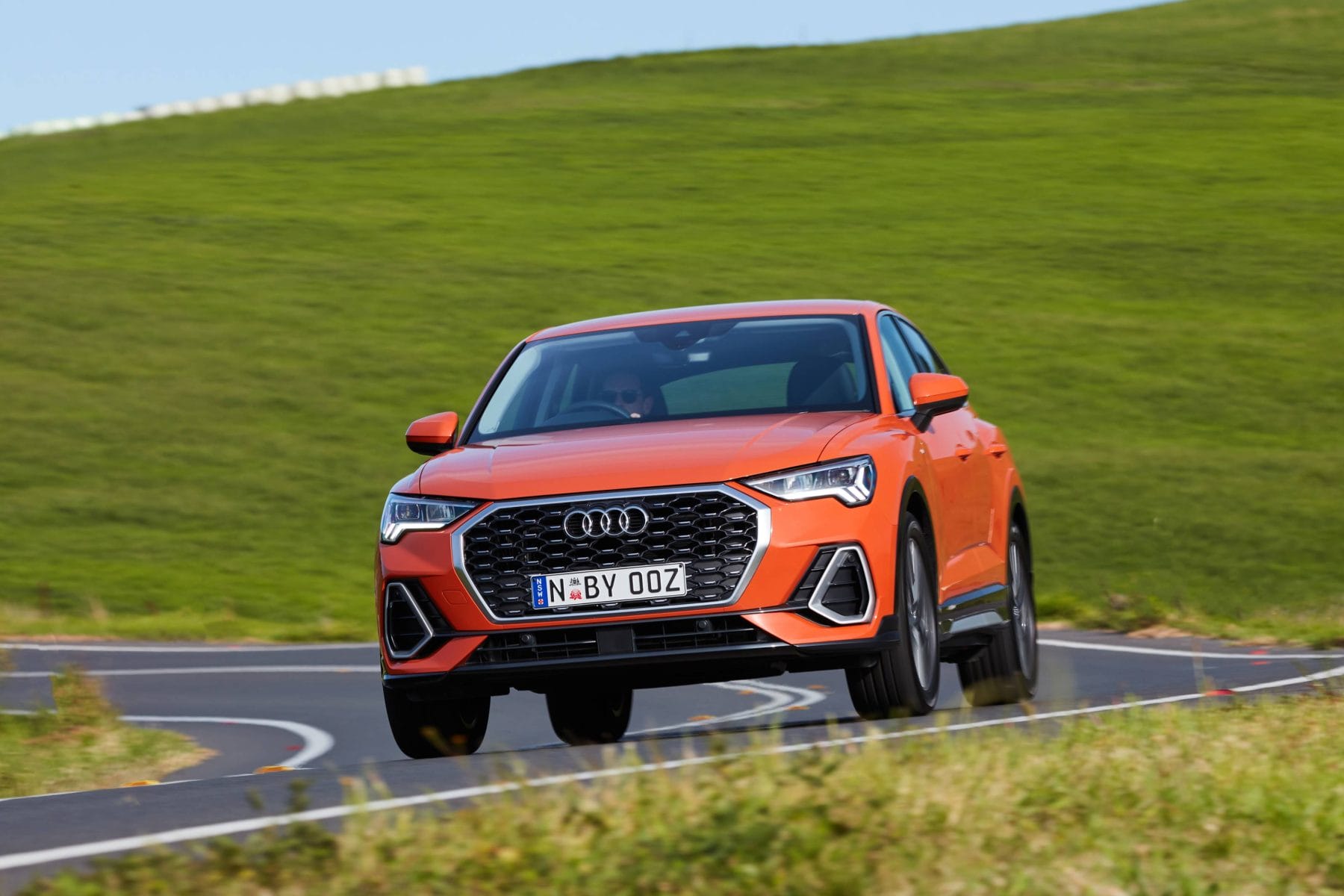 Handling, how's the handling?
Steering is famously  precise, yet easy and comfortable. You change directions instantly, and no amount of provocation seems to unsettle Q3 Sportback.
Paddles would be nice. Throwing the little hatch into tight corners often gets the automatic into the wrong gear. Savvy drivers who fancy themselves as an Andretti, can shift-em-yaself by pulling the gear lever over, then moving forward and back. Gear positions are shown in the driver's data.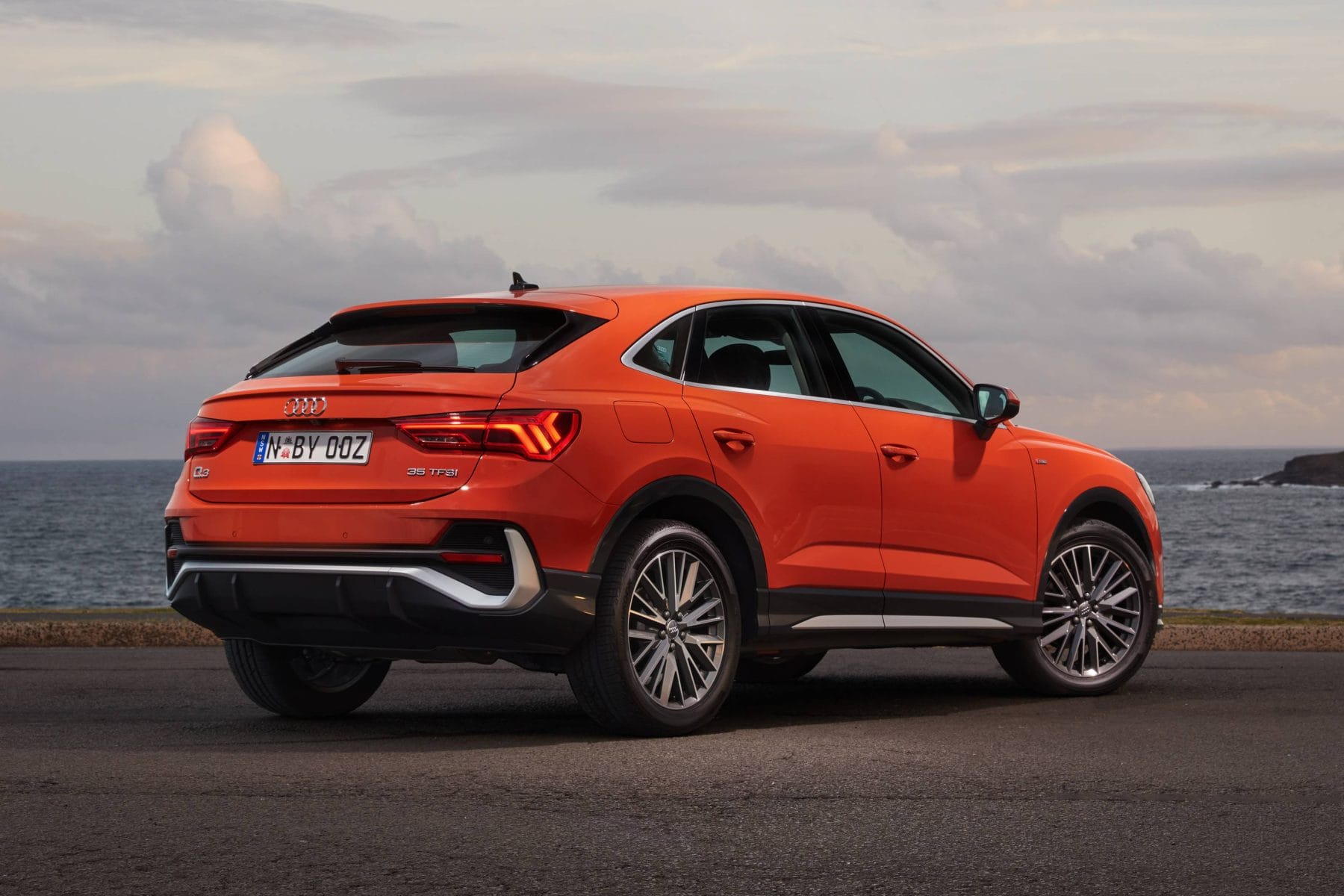 2020 Audi Q3 35 TFSI Sportback
Price: $56,490 MLP*
Engine: 1.4 Turbo 4cyl
Power: 110kw/250Nm
Trans: 6 sp S-tronic
0-100: 9.3 sec
Econ: 7.3L/100k
Colour: Tango Red
Interior: Black on Black
*MLP – Manufacturers List Price includes GST and LCT but excluding statutory charges, dealer costs and dealer delivery. See your dealer for RDAP. Does not include price of any options.
Also Look At