Welcome to Overdrive, a program that pontificates on the issues of motoring and transport. Weekly Automotive news and updates. 
News
Nissan introduces the Ariya, a 100% electric crossover (1:48)
Audi TT Coupe 45 TFSI quattro S tronic (2:41)
Expanded Hino 300 series provides solutions for a growing market (3:46)
Kia Stinger 3.3l GT (4:46)
Subaru XV 2.0Is AWD vs Kia Seltos GT Line (5:46)
Interview
Alan Zurvas runs through his feelings about four cars on the market (6:52)
Quirky news
Brian Smith is away but fortunately, I pre-recorded an interview with him before I got this dreaded lurgi. It's about musicians that have made some special cars. (16:00)
Nissan introduces the Ariya, a 100% electric crossover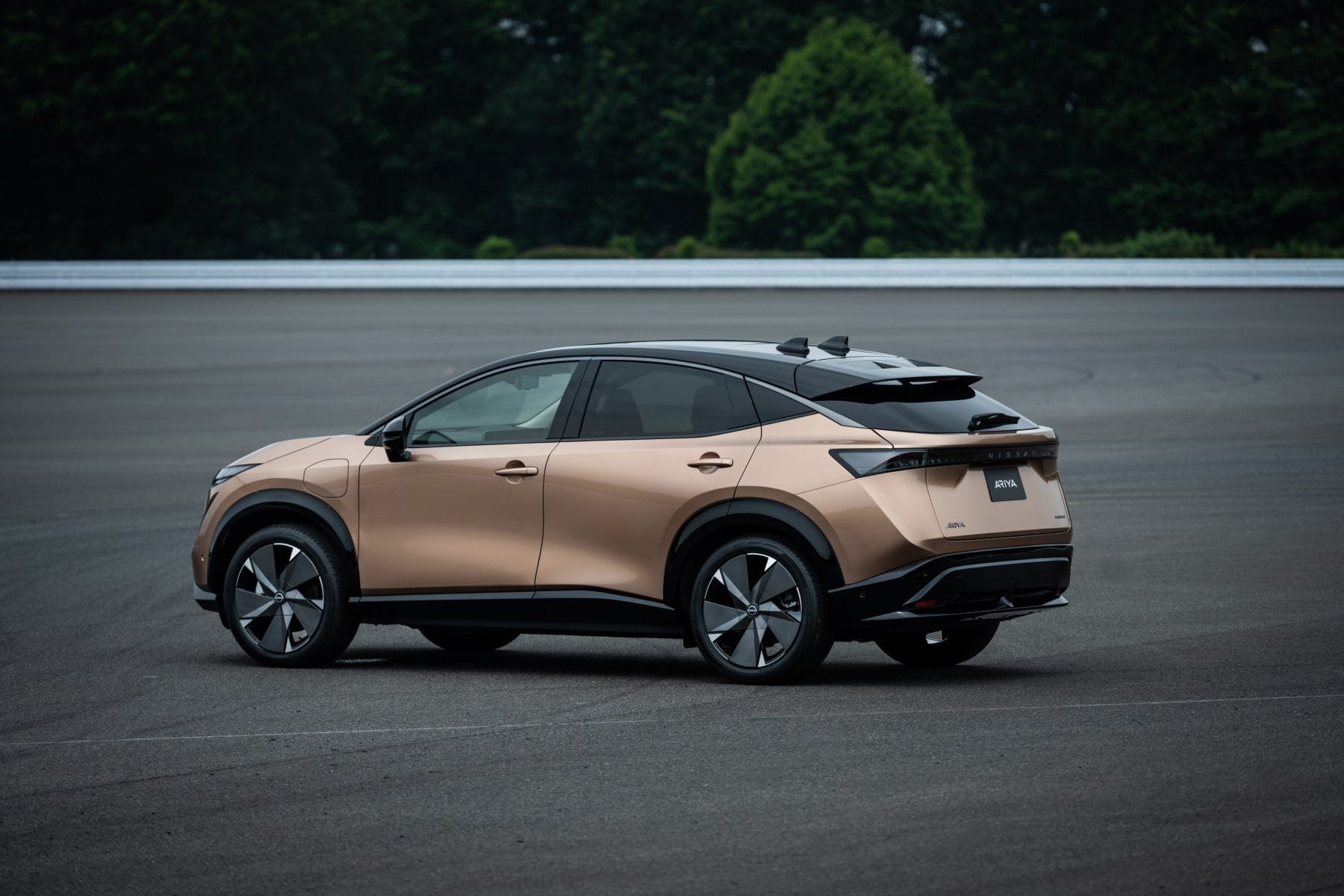 Nissan has just shown the world its newest vehicle the Ariya all-electric vehicle but it won't be on the market for a while.
It has the outer dimensions of a medium-size SUV such as a Toyota RAV4.
There are two different battery options a 65 kWh or a 90 kWh battery and each variation comes in either two or four-wheel drive.
There are significant usable power outputs across the models right up to a very high 290kW and 600Nm for the big battery, four-wheel-drive version. The range from a battery charge varies from 430 to 610 kms.
The all-new Nissan Ariya is scheduled to go on sale in Japan in mid-2021. It will be priced at around 5 million yen. The Ariya is planned to go on sale in Europe, North America, and China by the end of 2021.
Audi TT Coupe 45 TFSI quattro S tronic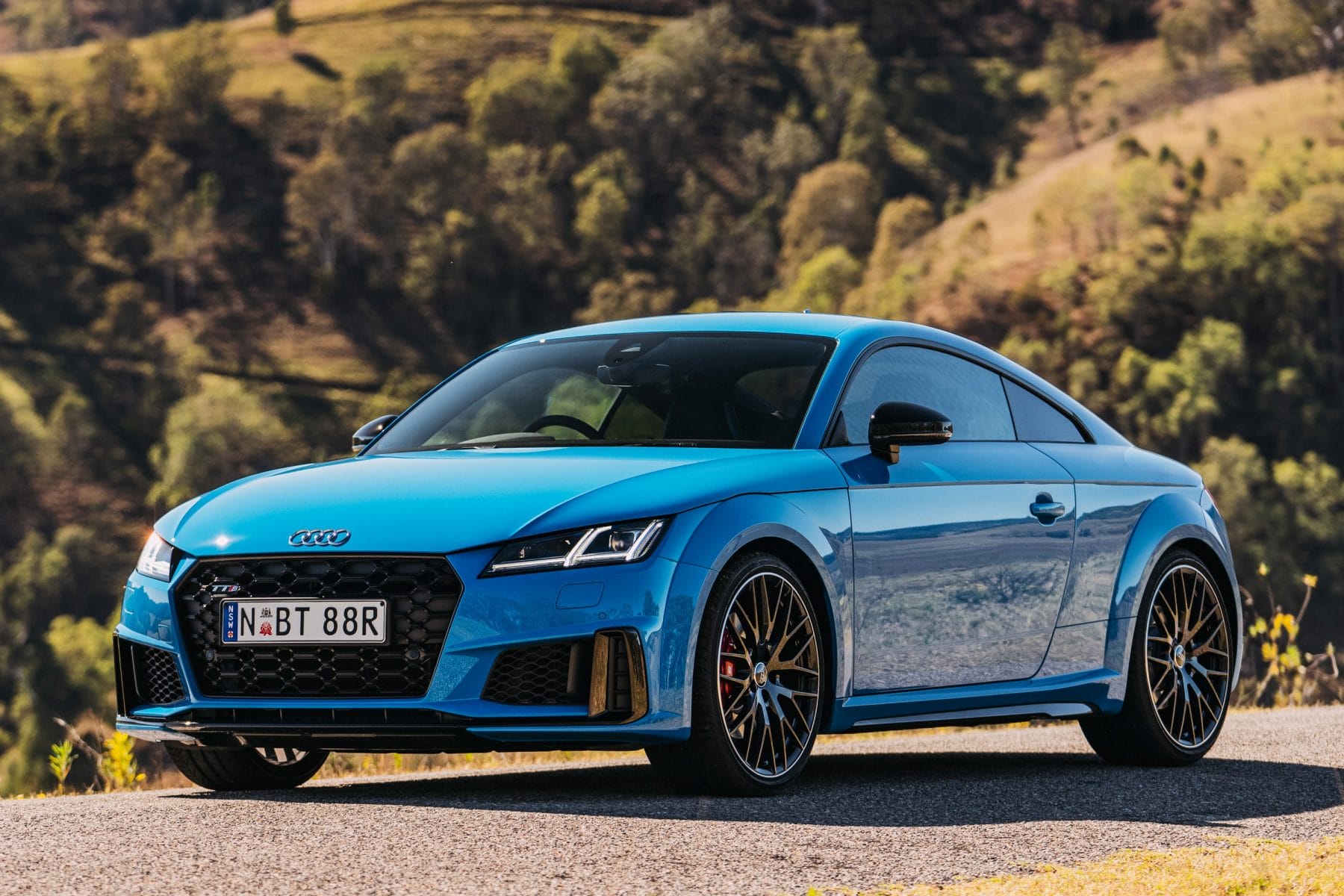 Audi's latest TT Coupe was updated in September 2019 and comes in two versions the TT 45 TFSI Quattro for a touch under $80,000 and TTS for just under $100,000 plus the usual costs.
Here is a coupe that has reasonable performance from its 2.0L petrol engine and its 6 speed sports dual clutch transmission. It will go from 0-100kmh in a little over 5.3 seconds and top out at a limited 250kmh. all while drinking fuel at a miserly 6.5l/100k.
TT is a 2+2 coupe but the rear seats are really a useful luggage bench, and the large lift back provides good access to a reasonable size boot area making it ideal daily driver with the space, style, and comfort to head away for long weekend.
We had the S Line version, that adds a number of great features but the price climbs steeply as well. The on-road cost of our TT was around $91,000
I loved the simple yet functional internal layout that eschews the now popular central tablet screen for a clever multi-functional and selectable digital instrument panel.
In a world that sometimes overplays design, the Audi TT exudes an elegance that I loved.
Expanded Hino 300 series provides solutions for a growing market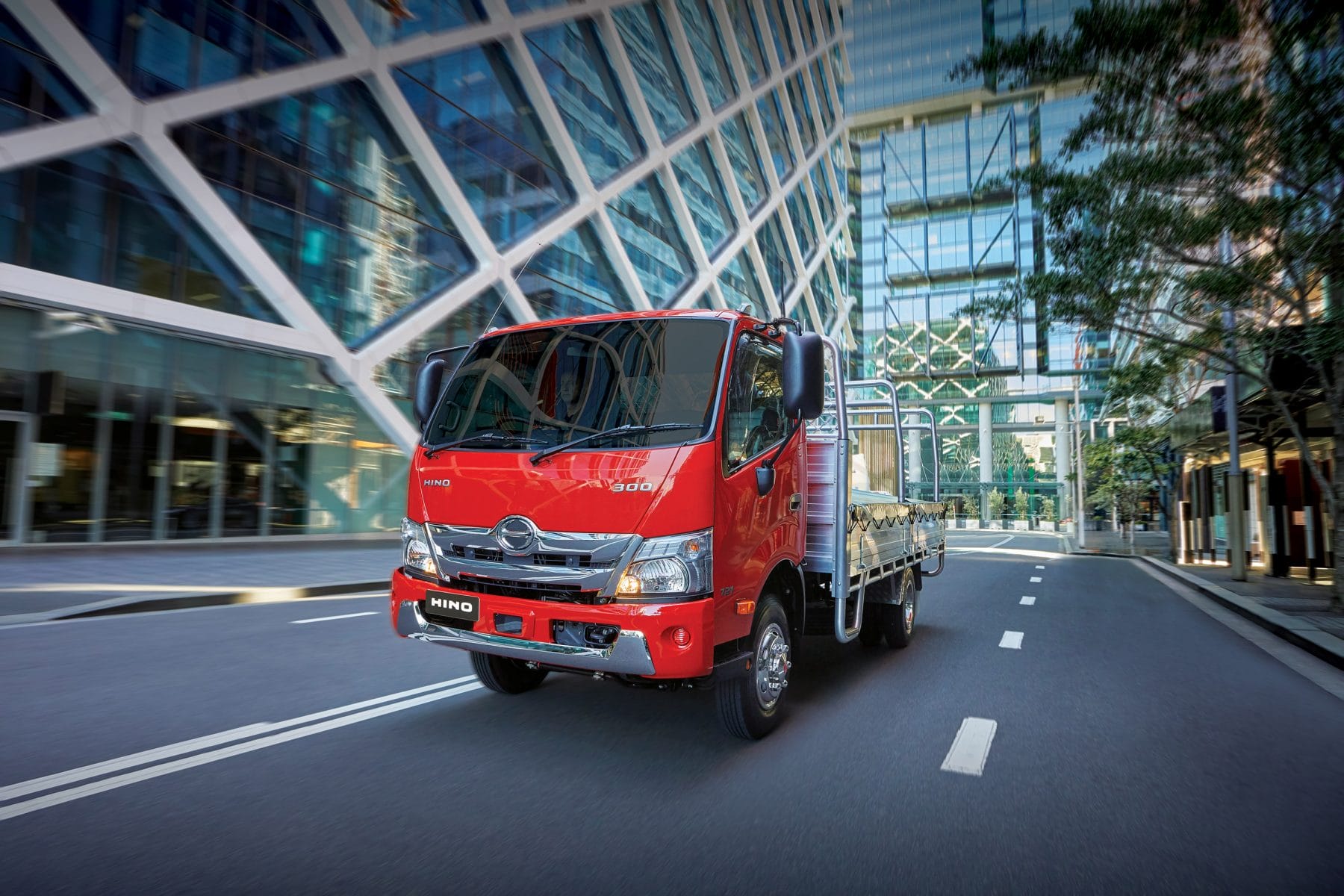 Hino, the Toyota truck brand, has updated its light-duty 300 series truck.
A Pre-Collision System is now standard, to warn and then automatically apply the brakes if the vehicle is likely to run into an object. This aims to significantly reduce the 30% incidents of rear-end collisions in rigid truck accidents caused by inadequate following distances.
Additionally, their safety package includes Lane Departure Warning hopefully reducing the over 40% of truck accidents in 2019 caused by off-path on a straight road or simply wandering off the lane and causing an accident.
As a result of more home deliveries, the light-duty truck market has grown 49% over the five years.
Frequent short stop/start trips to deliver items is well suited to the Hino 300 hybrid vehicle which they have improved and in independent test reduced fuel consumption by at least 21%.
Kia Stinger 3.3l GT Carbon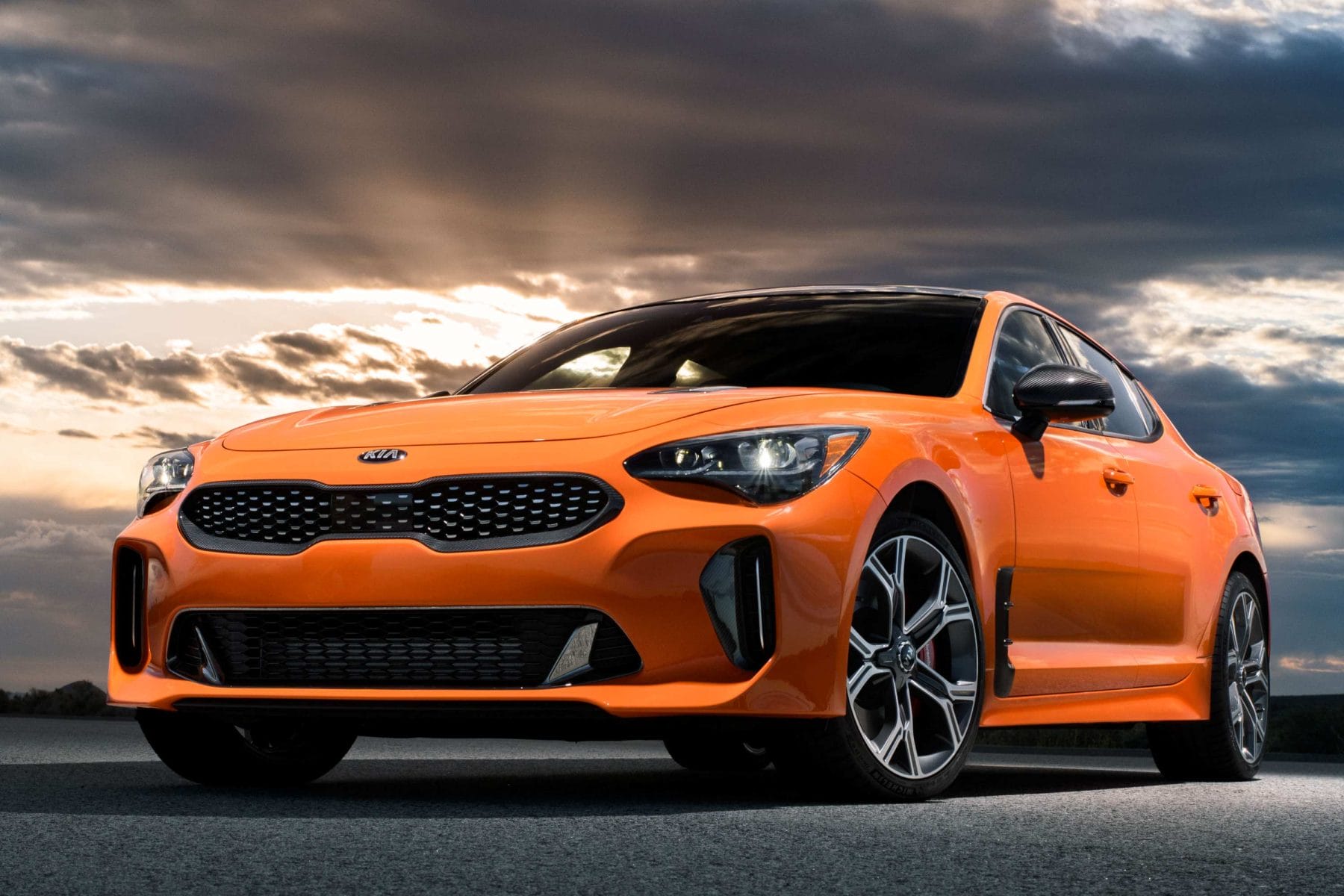 Stinger is more than a sports car. The GT means Gran Turismo. A vehicle you can drive long distances in comfort and style.
We've got the Stinger GT Carbon Edition which adds carbon fibre door mirrors, grille surround, fender vents, rear skid plate and hood vent. Inside it adds an Alcantara steering wheel and a badge.
Yes the Stinger is pretty fast 0-100kmh in 4.9 seconds and top speed of 270kmh. But that actually sells the car short. To get the same performance you would have to buy something like the Audi S5 Coupe that cost in excess of $130,000. Or you could buy the Hyundai version the Genesis G70 for about $90,000
Its appeal is that it is also so easy to drive every day and be comfortable. Air-conditioned seats, with multiple electronic adjustments, 360 degree cameras, and walk up boot opening are just a few of the comfort features.
Add to this Kias 7 year owner benefit package and a five star ANCAP safety rating
Subaru XV 2.0Is AWD vs Kia Seltos GT Line AWD
Subaru XV and Kia Seltos are two main models in the small to medium SUV segment. We chose the top spec models in each model range to compare.
Both models are in many ways so close and yet there are significant differences between them, enough to push prospective buyers either way depending on what they want from a SUV.
The Subaru XV has been around for a few years now and a sales success, while the Seltos was released late in 2019 and immediately stamped its presence on the market.
Subaru is powered by a 2.0L boxer engine with a CVT while the Seltos is slightly sportier with a 1.6L turbo engine and a DSG transmission.
Both are packed with a full suite of safety features, the Seltos has a bit more bling and comfort, the Subaru has its famous eyesight system.
The Seltos on demand AWD system is good, the Subaru constant symmetrical AWD is better. It also has significantly more ground clearance than the Seltos. If your driving style favours the more adventurous then the Subaru is definitely for you. The Seltos is better suited to urban driving.
You can find more information at Driven Media or previous programs are available as podcasts on iTunes or Spotify. OR our Facebook site OverdriveCity
Originally broadcast 18 July 2020 across Community Broadcasting Association of Australia (CBAA) and Torque Radio affiliated commercial radio channels and has a weekly audience of over 450,000.
Originally broadcast 18 July 2020