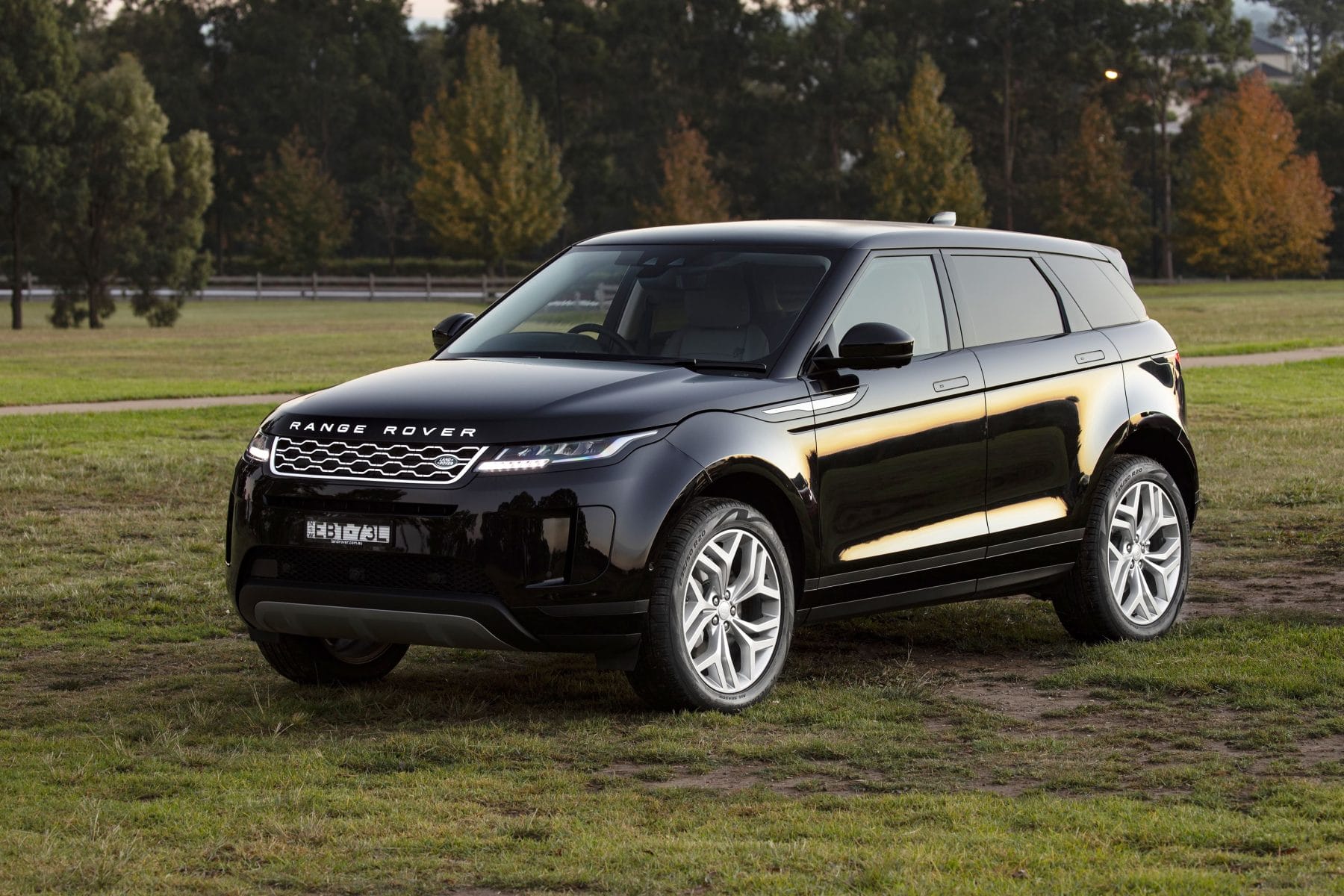 Range Rover Evoque has raised the bar in the premium SUV market. Now, the others can only try to play catchup. The body is all-new, with only the door hinges being carried over from the old model.
Outside:
It's been smoothed off slightly There are new LED headlights, and slimmer, 3D LED tail lights. wheels have been optioned up to 20" from 28" standard alloys.
With smart entry buttons, Door handles sit flush with the body until the car is unlocked. They then pop out when needed.
Evoque's Premium Transverse Architecture (PTA) allows flexible drivetrains and deisng features such as  the low-swept roof.
Rear view somewhat awkward, so Range Rover has a camera at the base of the shark fin aerial on the roof. The wide-angle view displays on the rear-view mirror. The whole mirror becomes a monitor.
360° view cameras are optional. When selected, Evoque gains the ability to make the entire front of the car disappear, as if the wheels alone were rolling along the track.
The rear hatch has a powered as an option, with a further option of a kick-to-open function.
Aluminium is used liberally throughout the structure and body panels, and along with ultra-high-strength steel, makes the body very strong and relatively light (from 1862kg). Laser welding is used in roof joints, and all panel gaps have been reduced by 42%.
There are too many engine/trim/option packs to mention, so check out the specification list HERE.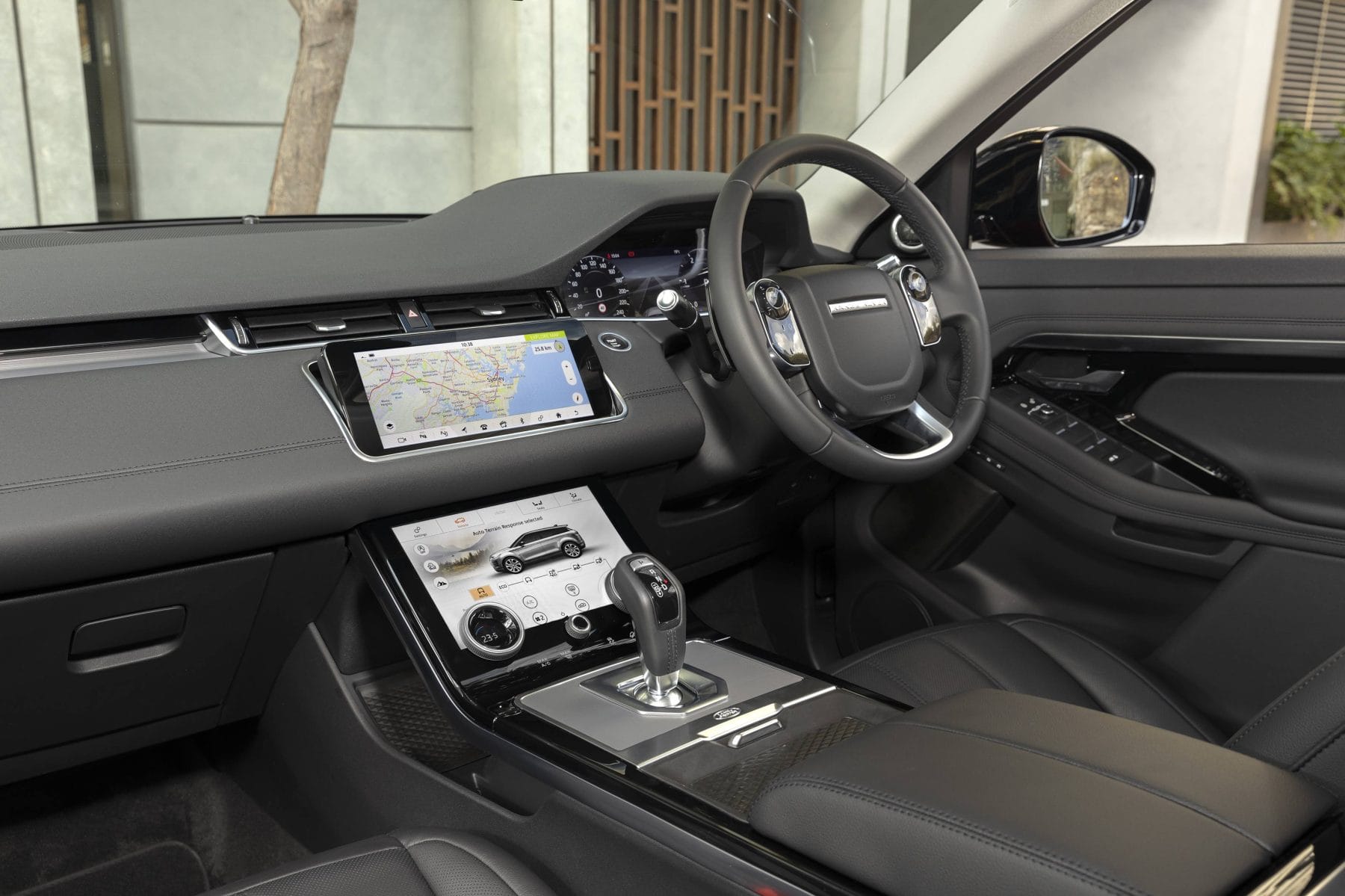 Inside:
The cabin design is classy.
Up to 85% of Evoque can be recovered, recycled, or reused.
Instead of leather, buyers can choose Kvadrat – a high-quality material that combines a durable wool blend paired with a technical Dinamica® suedecloth, made from 53, 0.5cl, recycled plastic bottles per vehicle.
Customers will have the option of a new Eucalyptus textile produced from natural fibres that when grown, uses significantly less water than traditional materials and features alongside a new lightweight performance material not derived from animals.
Seats have 10-way power adjustment. Heating and cooling is optional.
Trim is either lightly polished, or matte to prevent nasty flashes of dazzling sunlight, especially when the sun is low.
There are LCD screens on the centre console, and an optional HUD. There is a large LCD in the driver's panel, with a fully digital option available at the tick of a box on the order form.
A cubby hole behind the floating screen on the centre console holds phones and other bits and bobs.
4 adults of 6' will be accommodated comfortably. Rear seats fold down 40/20/40, but the plump cushions prevent them from being completely flat.
A tinted glass roof has a neat roller shade, which you'll appreciate in the middle of a 45c day.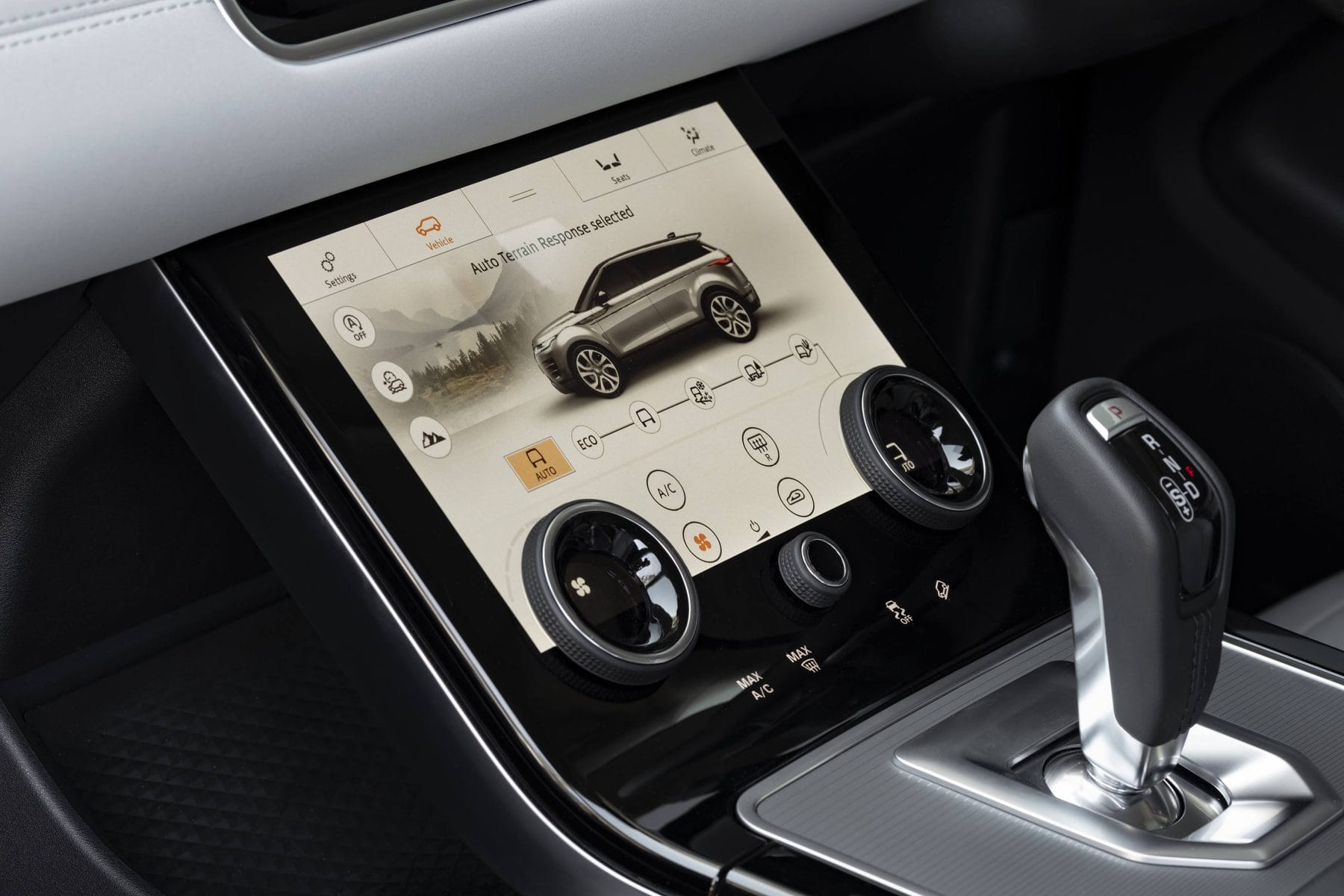 On the Road:
The i4 Ingenium petrol engine is smooth and quiet. Hybrid, diesel and petrol options are available depending in trim level chosen. A new 9-speed automatic replaces the old 8-speed. It comes with a pistol lever instead of the old, difficult to use, pop-up dial. 183kw/365Nm powers all 4 wheels through a clever AWD system with torque vectoring (by braking).
COVID 19 kept our testing local, so we did not do the usual long stretches of highway travel. We thought it best not to risk fines from the men in blue.
Steering is very light at parking speeds. It firms up once Evoque is on the move. Semi-automated parking is usually easy, but we were unable to ge tit to work.
Although many of Evoque's gadgets come at extra cost, the standard car is still very well equipped.
We've included inclusions and options HERE.
The optional high-high rear camera sits within the shark fin on the roof. It displays in the rear-view mirror and is activated by tilting the mirror forward.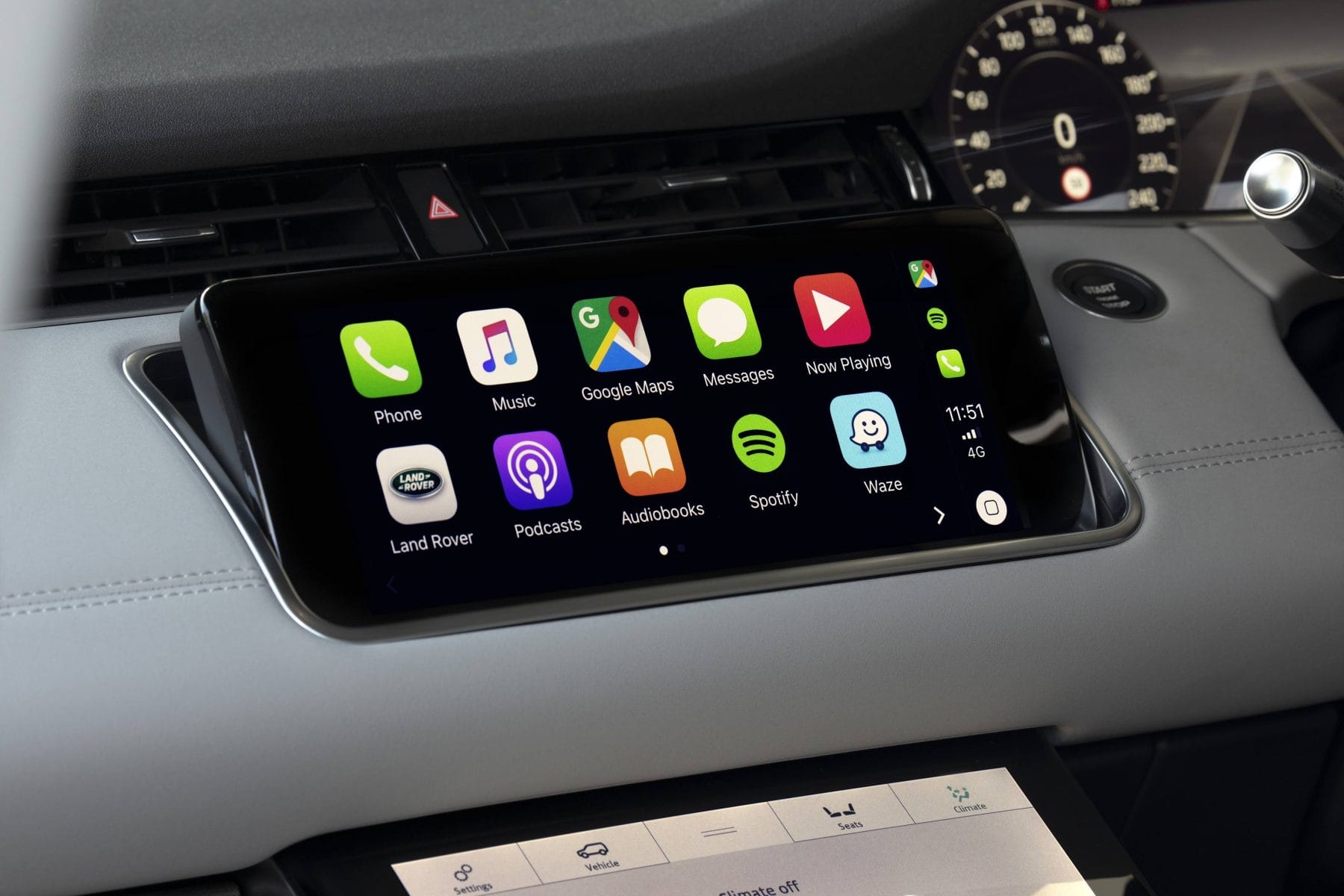 Conclusion?
Inclusions like Apple CarPlay/Android Auto has brought an excellent car right up to date. Customers want it, in fact, they demand it. Evoques are fairly rare, so there is an element of exclusivity.
I'd like option packs included standard. The i4 183kw petrol engine is my pick. I'd take the top model with all the options. The difficulty then is that you might well be able to afford the much larger Velar for the same money.
If that is the only problem, happy days.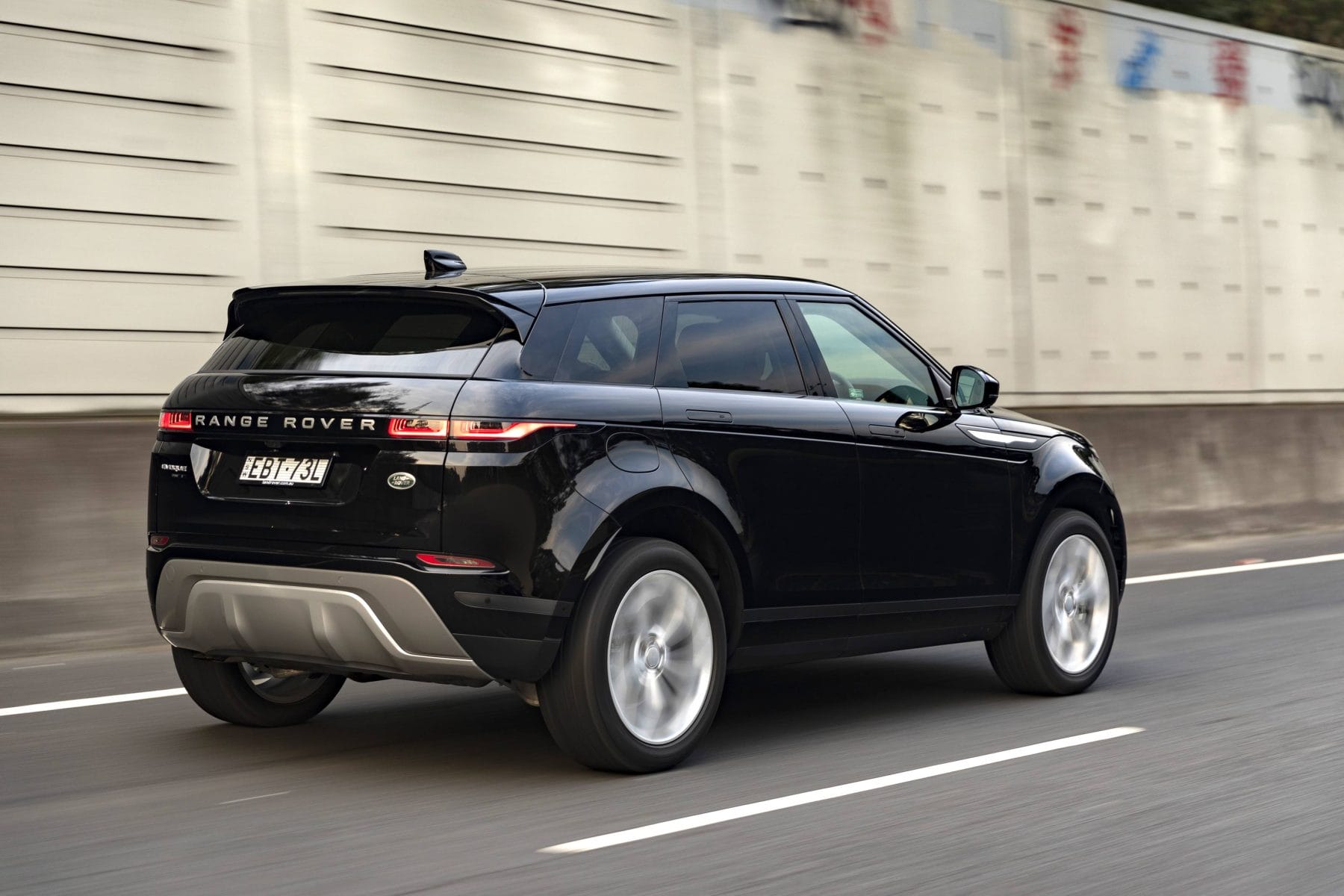 20MY Range Rover Evoque P250 R-Dynamic S
 ENGINE

MAX POWER (KW)

MAX TORQUE (NM)

MAX SPEED (KPH)

0-100KPH (SECS)

FUEL ECON(L/100KM)

WEIGHT (KGS)

TOWING CAPACITY(KGS)

1,997cc i4 Petrol

183 @ 5,500rpm

365 @ 1,200-1,500rpm

230

7.5

8.1

From 1,862

Up to 1,800