VW Polo GTI Overview
VW Polo has grown over the years and is now much bigger than the original Golf MK I. That can be a good thing though, as it is now more spacious for rear passengers.
At 4,067mm, the 6th generation Polo is a full 362mm longer than that first Golf. With the extra size the MQB platform provides, there is oodles of extra space. A roomy cabin is lavished with technology we have come to expect but was once only found on expensive luxury cars.
The VW Polo is all grown up. It now weighs 1285kg, is 4046mm long, 1751mm wide, and 1438mm high. It has a wheelbase of 2560mm. Other polos have a slightly shorter wheelbase of 2548mm with slightly different suspension setups.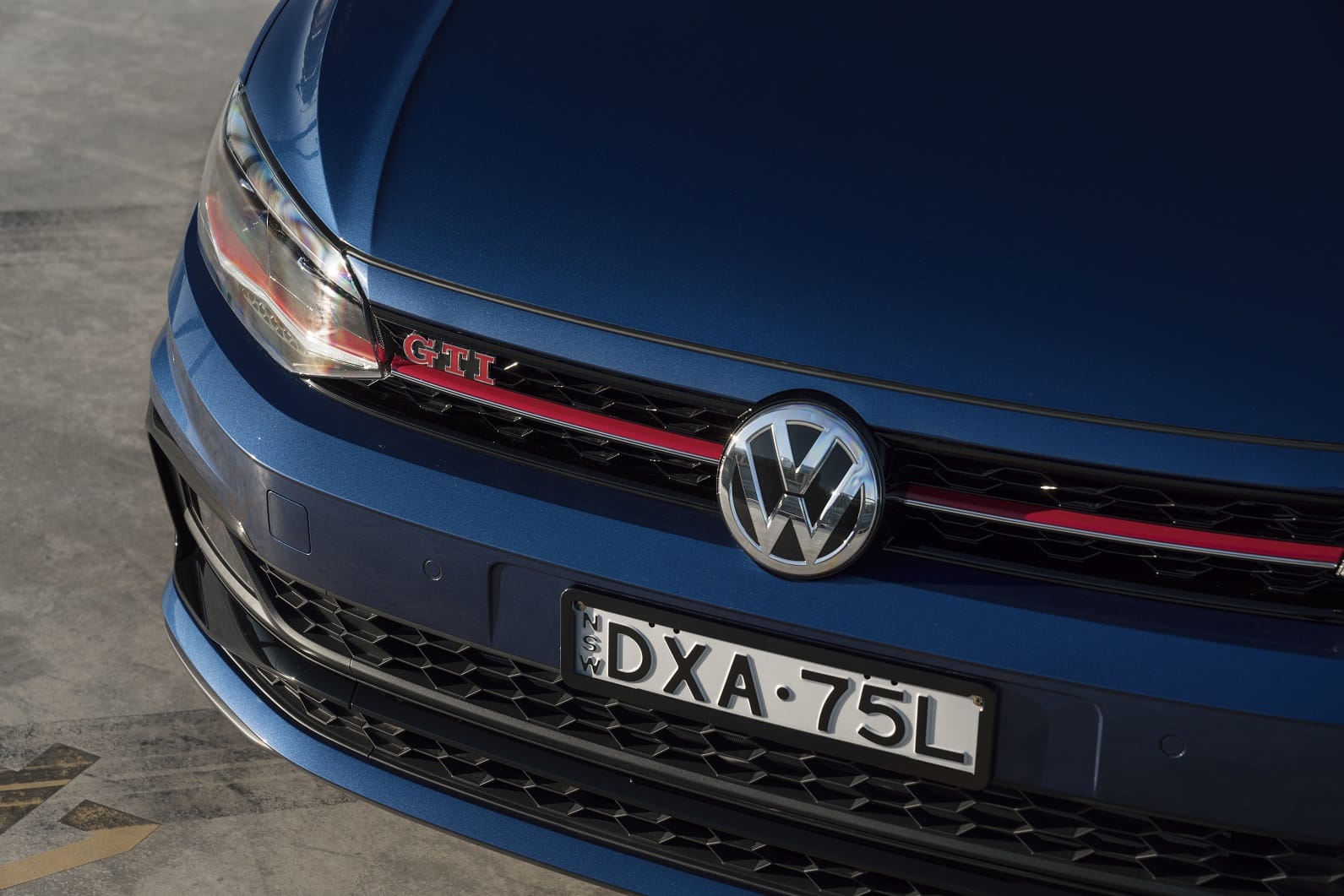 Polo GTI has been given a power boost with a turbo-2.0 petrol 4-cylinder output rising to 147kw/320Nm. There is plenty of poke without slapping you in the back of the head.
A 0-100 time of 6.7 seconds is brisk but not record-breaking. A relaxed driving style should give you around 6.1 L/100k. Putting your hoof to the floor will see that figure vanish in a puff of exhaust!
You can expect 5.1L/100k of the 95ron fuel on the open road. Make no bones about it, Polo GTI is very capable of continent crossing.
We covered twisty mountain passes, open highways, and clogged city streets, and Polo felt at home. There is that familiar raspy chirp to keep things interesting too.
Directional changes deftly executed There is good "road-feel" to the steering.
Electric power steering can be a bit hit and miss, because the computer is turning the wheels. Calibration depends entirely on how assiduous men in white coats have been in their calculations.
Drive modes allow a sportier feel to the steering too. It makes a huge difference as you turn in to a sharp high-speed bend. Left in normal mode, it towards over-steer. Switching to sports mode sorts all that out. Of course, if it did oversteer, the nannies would bring it to heel.
Sports mode sets the 6-Speed DSG to sports mode which holds gears longer. It also makes it kick down sooner and uses car placement to predict changes. The throttle is more responsive because that turbo is kept in the sweet spot.
Sports mode brings a pleasing (if fake) engine rasp too. The twin exhaust burps as the engine blips between changes. It is entertaining for a while, but would get a bit tiresome around town. It's that sound you hear from almost all VW group hot models as they take off from lights.
The DSG wasn't as responsive as I would have liked. Even when using the manual paddles or floor gear selector, changes seemed fairly leisurely, and by no means instant.
VW Polo Summary
The drive is generally good very good.
The look and feel is excellent, and the quality of fixtures and fittings is premium. Soft surfaces work well with the slightly Teutonic German interior. The flashes of red look great but a buyer-selectable option might also work well. Perhaps red isn't your thing.
If there is one pack you must get, it is the driver pack with the LCD instrument panel. It completely transforms the experience expands what a driver can do with normally fixed dials.
Beats audio is brilliant if you can find the extra shekels needed to add it. It has to be said that the normal system is also pretty good.
Beats audio can be had in the non- GTI Polos.
New Polo is pleasing to look at, and great to drive. Only extreme cornering where bumps are encountered seem to overly upset GTI. Even then, Polo remains controllable and calm.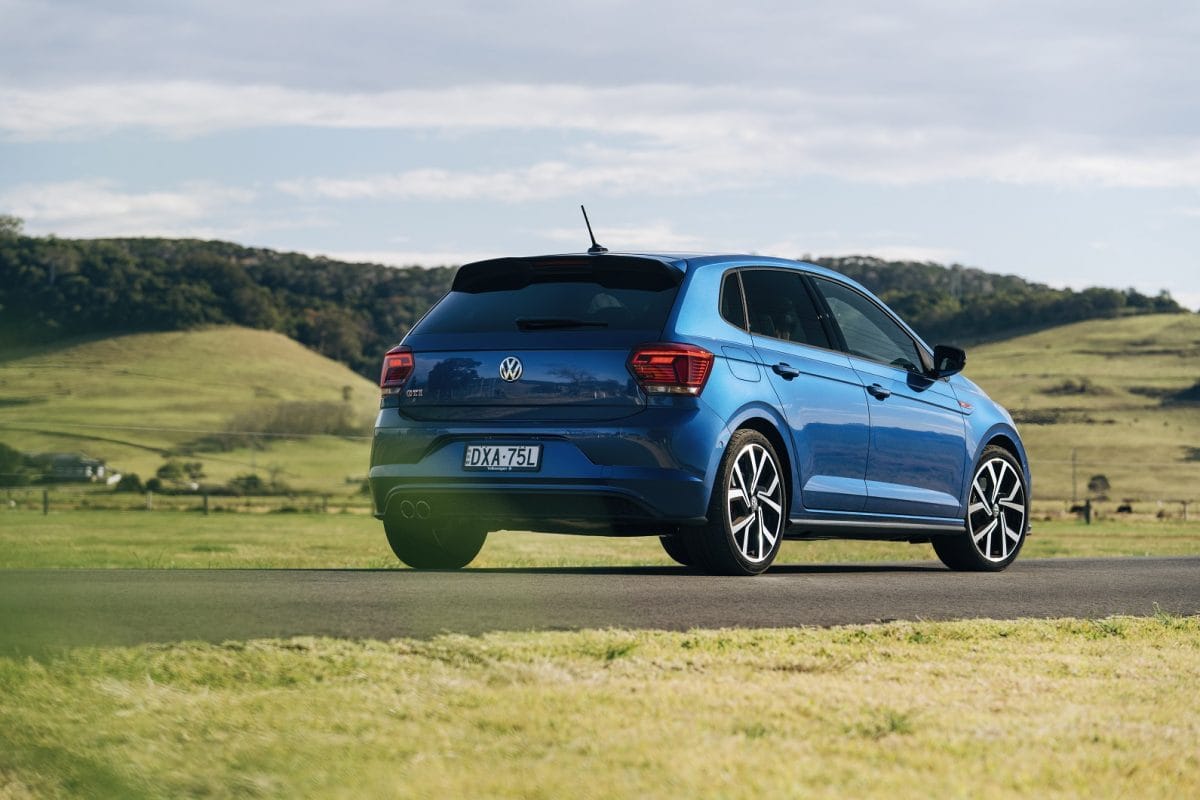 Good Bits
Cute exterior
Silk engine with heaps of pull
Decent ride for a sports car
Not So Good Bits
Red dash insert showed finger marks
DSG felt slightly slow
Too many add-ons that should be standard
VW Polo GTi
Summary
New VW Polo is pleasing to look at, and great to drive. Only extreme cornering where bumps are encountered seem to overly upset GTI. Even then, VW Polo remains controllable and calm.