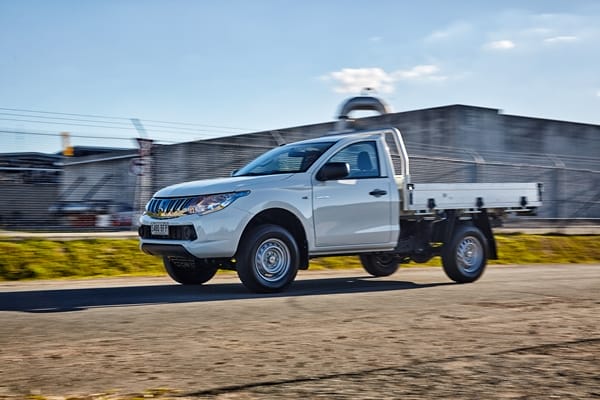 We have had the Mitsubishi Triton Single Cab GLX 2WD Trayback Ute for about 8 weeks now and it has proved extremely popular and useful. The 2015 Triton GLX 2WD Trayback Ute is often overlooked but is an almost ideal work and tradie ute. Over the last two weeks we have used the carrying capabilities daily as we are doing a house renovation.
The cavernous tray dimensions of 2.5m x 1.83m have allowed us to carry any number of items from new doors, ladders, painting planks, renovation gear, packets of tiles, bags of cement etc to the renovation site. As we have previously mentioned the carrying capacity is at the top of its market segment, but lately its been the size not capacity that has proves useful. The thing I nearly always forget to do is take photos of the loaded tray.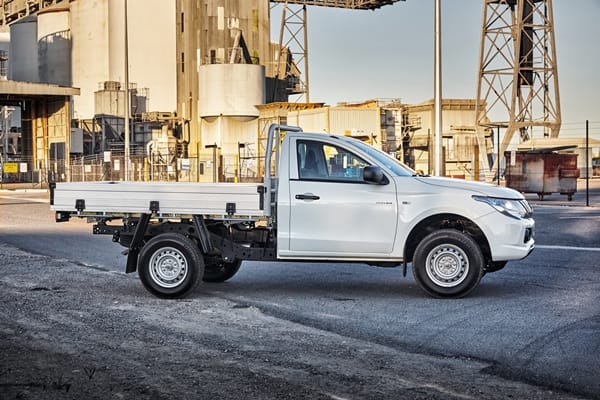 Over the next few weeks we will be picking up wood flooring, carpet, bathroom tiles, vanities, bath tubs, kitchen cupboards and any number of other miscellaneous items that are needed when you are doing a complete gut and renovation of a house. On top of this we will be taking old oil heaters, air conditioners, bath tubs etc. to the tip and I'm not sure how easy all of this would have been had we not been able to use the Triton for what it is meant for.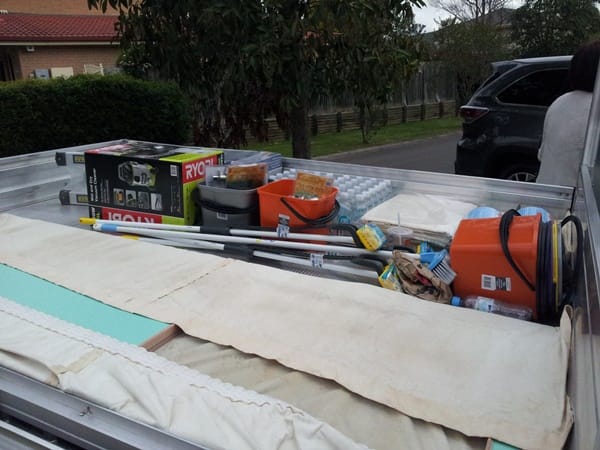 Features like the Bluetooth have proved essential for organising quotes and trade people while on the go and not falling foul of the law, the wash out interior has seen plenty of mud etc and the air conditioner has had a work out as the weather has all of a sudden turned hot.
One interesting thing is that with all the trade people turning up to do quotes there has been a lot of interest in the Single Cab GLX 2WD Triton. Many have mentioned that they don't need nor want 4WD, want a single cab, as it is purely a work ute, but like a little comfort features like the Bluetooth and power windows etc to male life more comfortable.
The towing capacity combined with a huge payload has been a ley point of interest as a number of them not only load their trays to the limit but tow a work trailer as well. Many of them are driving overloaded, which means illegal and voiding their warranties and insurance. I know of two trade persons that were in the market for a new ute and now are looking seriously at the Triton because of that benefit alone and one that has placed an order.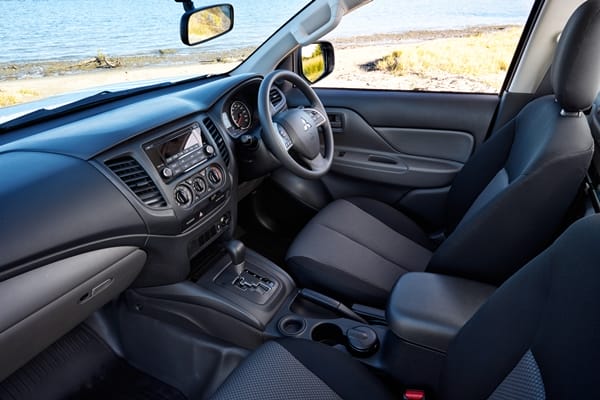 After almost 8 weeks in the Single Cab GLX 2WD Triton, the list of benefits far outweigh the only thing I really don't like, the lack of internal room and seat travel. But if it is your ute you will have tray boxes for storage and if you are less that 190cm tall the seat travel wont be an issue.
Stay tuned for the tribulations of our house renovation. Some ideas are better left as ideas I think.