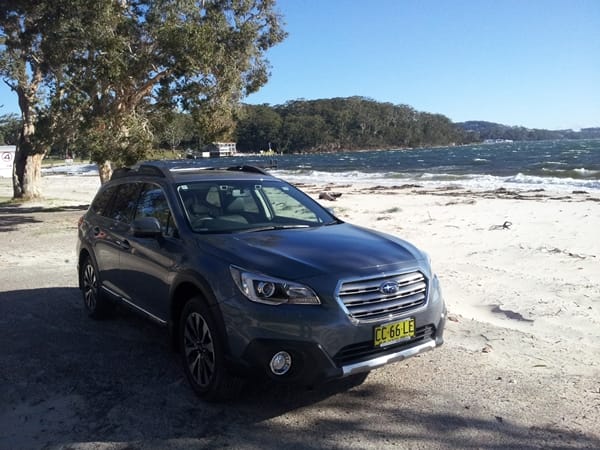 The fastest growing segment of the new vehicle market is without doubt the AWD SUV segment with almost all manufacturers having something to offer. However back in the late 70's there was only one, the manufacturer that started it all – Subaru. At the time Subaru was the only manufacturer that had a4wd  vehicle for the mass market.
A good mate of mine at uni in 1980 had a Subaru Leone 4WD wagon and we took that poor wagon places it was never really designed to go. However it went and never missed a beat, it was light, practical and a true 4WD. In later years I owned a Subaru Liberty wagon with airbag suspension and again it went many places that it probably wasn't designed for. All this history goes to show the innovation that Subaru has brought to the industry over the years. They lost their way for a while but they are well and truly back now.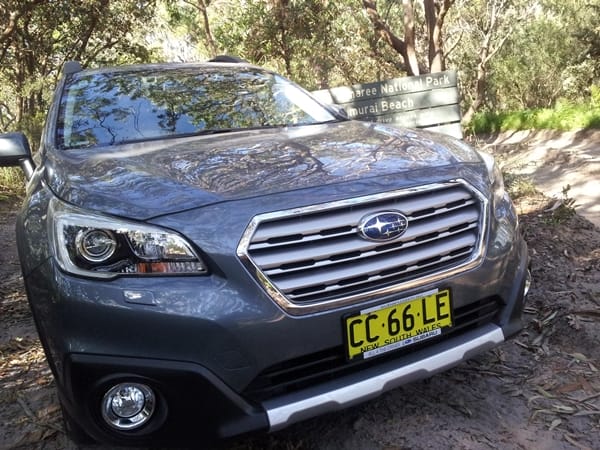 In late 2014 Subaru launched its fifth generation All-Wheel Drive Outback Sports Utility Vehicle (SUV). Back to their roots the new Outback is full of new technology, combined with sophisticated design and premium soft-touch interior trim that sets it apart from the crossover wagon pack. The other feature that sets the new Outback apart is the new pricing structure that has seen reductions in price of up to 17% on some models.
We are testing the Outback 3.6R and the 2.0L diesel premium. Importantly the external design is in line with the DNA development expected however internally the designers have excelled themselves. The previous model looked like it had a Samurai warrior mask for a centre stack and just wasn't quite there. The 2015 MY interior is sophisticated, elegant, soft touch, user friendly and leaves a whole different luxurious impression for the occupants. Wider opening doors allow easier access.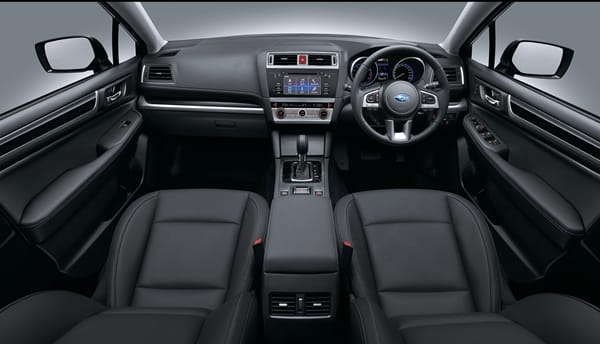 The driver's seat is really comfortable, plenty of seat travel and simple to arrange that perfect driving position. The leather steering wheel is height and reach adjustable, smaller and with a whole new design that is streets ahead of the previous model. Even with the sunroof there is plenty of head room for taller drivers.  As a side note though the horn is anaemic as I unfortunately had the need to use it .  The drivers foot rest for the left foot is perfectly positioned though.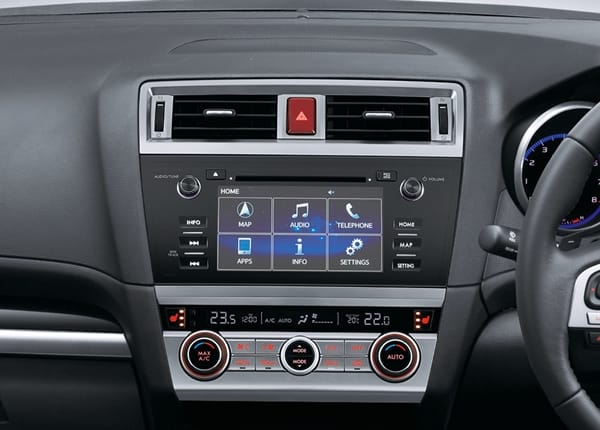 The dash in front of the driver is the familiar two dial style with a practical and informative dual multi function display in-between. The centre stack as mentioned has been redesigned and looks subtle and stylish. It contains  a new feature-packed infotainment system introduces a wide array of new functions, plus speech recognition and again easy to use.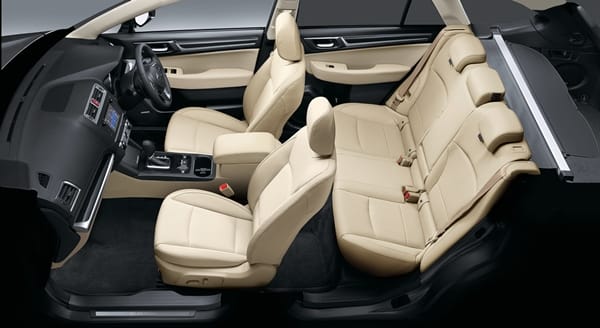 Rear seats are comfortable more for two than three but there is adequate head, shoulder, knee and leg room for passengers. Storage front and back is plentiful with door bottle holders, cup holders centre console and a handy spot below the centre stack that holds wallet, phones keys etc.
The automatic boot lid is a nice touch and the boot space with fold down seats provides a relatively large and versatile cargo space. Adjustable roof rails are another clever idea as is the rear door-space step that makes roof loading and unloading of the integrated crossbars easier.
Safety has always been a feature of Subaru with their model range having 5 stars for a number of years now but the latest Outback has the highest ANCAP numbers ever. New Outback shares the honour along with new Liberty – achieving a five-star rating for occupant safety from the independent Australasian New Car Assessment Program (ANCAP), with a total score of 35.99 out of a maximum possible 37.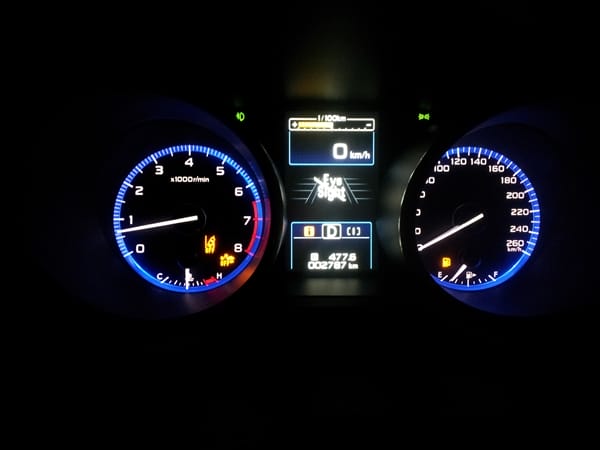 Every new Outback is also equipped with the award-winning EyeSight® driver assist system, which can help reduce fatigue, avoid accidents or reduce impact. EyeSight®. In practice the Outback has a myriad of electronic safety features that beep and ding at you when you wander over lane lines, when a car or object is too close in front, adaptive cruise control etc.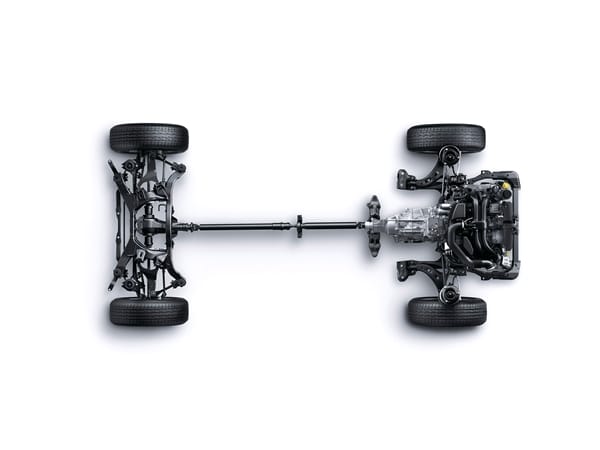 Subaru's active torque split Symmetrical All Wheel drive system has been perfected over a number of years now and works a treat. It provides active safety and a degree of off road capability and is enhanced with the X-Mode feature that enhances driver safety and confidence on steep hills off-road, where the optimum ride height of 213mm is also a significant advantage.
On road the combination of its Boxer engine, low centre of gravity and AWD powertrain creates stability and on-road handling is amongst the best for this class of vehicle.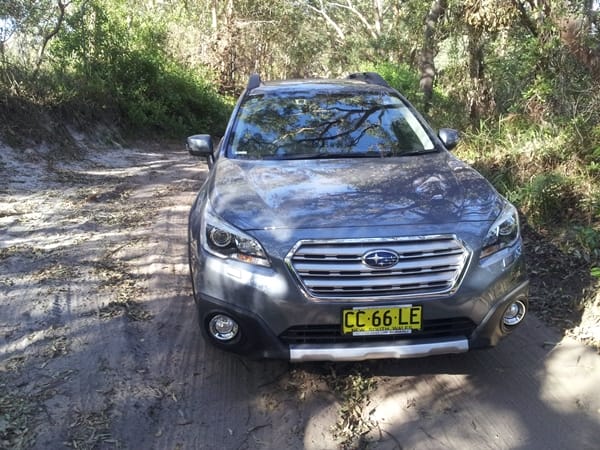 Both  boxer engines are mated to a Lineartronic™ CVT with manual mode The diesel is  2.0-litre turbocharged horizontally opposed Boxer engine with  maximum power output of 110kW@3600rpm and maximum torque of 350Nm@1600-2800rpm. This is a little underpowered compared to for example the Sorento or Santa Fe but the delivery is smooth and provides enough real world power. The 3.6R horizontally opposed boxer engine provides maximum power output of 191kW@6000rpm and maximum torque of 350Nm@4400rpm with  Subaru Intelligent Drive: SI-Drive 3 mode. Economy of both is excellent.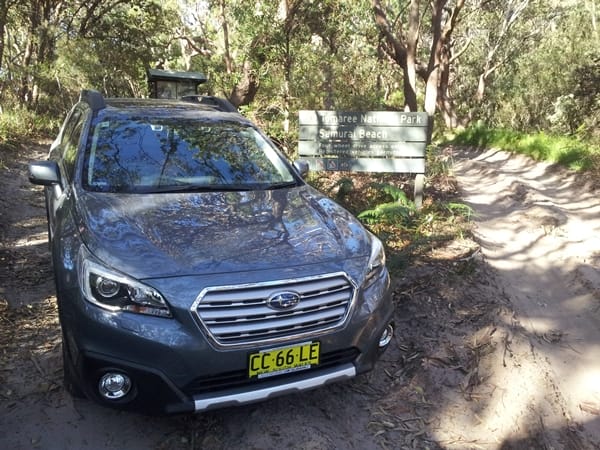 Towing isn't a really strong point with a limit of 1800kg and 180kg tow ball weight for the 3.6R and 1700kg and 170kg for the 2.0L Diesel premium. These are however enough for a small camper trailer, a seadoo or bike trailer etc which suits the adventurous lifestyle aspirations of buyers.
Every new Subaru is eligible for the Capped Price Servicing program, which applies throughout the vehicle's lifetime – not just the three-year warranty period. It includes all items required as part of the standard scheduled service, as set out in the Maintenance Schedule of Subaru's Warranty and Service Handbooks. These include labour, genuine parts, factory specified oils and fluids, and even the environmental levy and supplies charge, which includes items such as oil and waste recycling.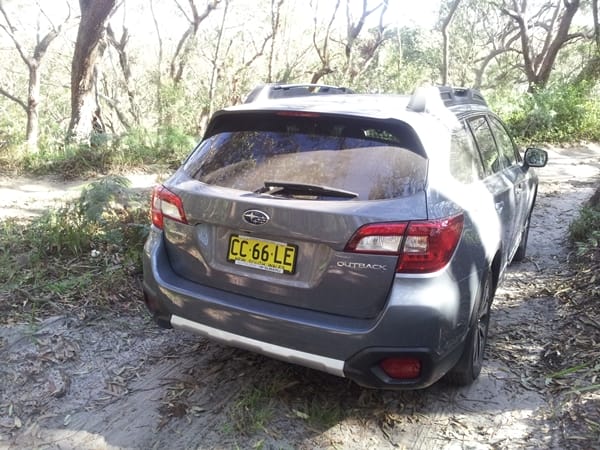 The New 2015 Outback is a significant improvement over the previous model in style and sophistication. The Outback is one of those vehicles that grows on you the more you drive it. This is because the subtle luxuries and safety features are not intrusive but become apparent as time progresses. That is the essence of great design. On road and off road the ride and handling and quietness is amongst the best in class.
The 2015 Subaru Outback is again back to the best it can be and should definitely be near the top of your list for a AWD SUV wagon that has the level of luxury and sophistication of many European vehicles costing many thousands more.