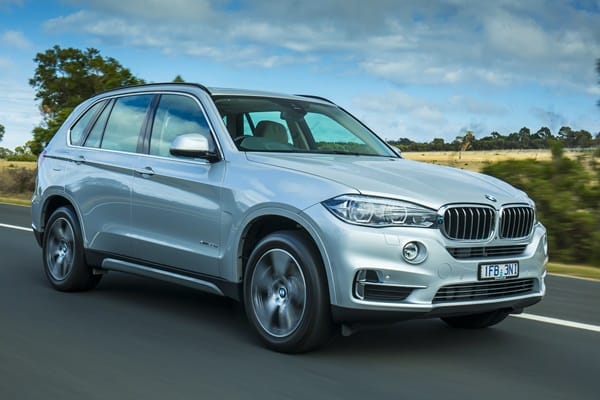 With the Australian launch of the new BMW X5 xDrive40e, BMW Group has demonstrated its commitment to remaining at the forefront in the production of sustainable vehicles that deliver trademark BMW performance with low emission, fuel-efficient motoring.
The first model to arrive here under the new iPerformance banner, the X5 xDrive40e is a showcase of the latest generation BMW plug-in hybrid technology that has been developed under the auspices of the company's innovative BMW i brand.
Joining the X5 xDrive40e in May will be a second iPerformance model, the BMW 330e Sedan, with both new vehicles demonstrating the increasing transfer of cutting-edge technology developed for groundbreaking products like the BMW i8 sports car to a broader range of models.
Chief Executive Officer of BMW Group Australia, Marc Werner, said the advanced technology developed by BMW i would be implemented in a growing range of models across the BMW lineup with the new iPerformance models providing a bridge for customers that wanted sustainable alternative-fuel vehicles but were still unsure about pure electric powertrains.
"The leading role of BMW i in terms of development is already being reflected in the increased scale of electrification in other models and the launch of the new X5 xDrive40e iPerformance model is only the beginning as BMW prepares to offer a broader variety of sustainable technologies for all our customers," Mr Werner said.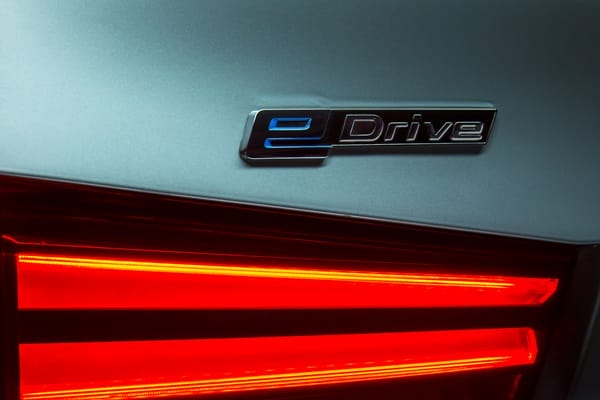 "By combining a small yet powerful BMW TwinPower Turbo petrol engine with a highly efficient electric motor, together with an eight-speed Steptronic automatic transmission and further fuel saving technologies, the BMW X5 xDrive40e delivers outstanding fuel consumption and low emissions without any sacrifice of BMW trademark driving pleasure."
The X5 xDrive40e can operate on electric power alone with zero emissions for short urban commuting with a range of 31km with the intelligent hybrid powertrain control offering three modes of operation depending on driver requirements.
Delivering all the versatility, luxurious ambience and style of BMW X models, the X5 xDrive40e pairs a 180kW/350Nm BMW TwinPower Turbo 2.0-litre four cylinder engine with an 83kW/250Nm synchronous electric motor that drives through BMW's intelligent xDrive all-wheel drive system – even in electric mode.
This advanced drivetrain is able to power the BMW X5 xDrive40e from 0-100km/h in 6.8 seconds, while returning a fuel consumption figure on the combined test of 3.3l/100km and CO2 emissions of 77g/km.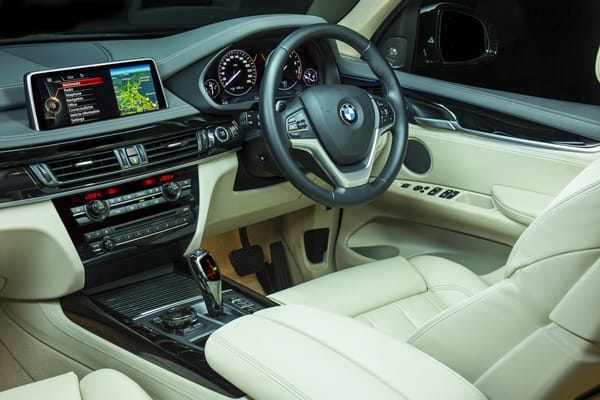 In addition to its advanced plug-in hybrid powertrain, the X5 xDrive40e maintains typical BMW appeal with high levels of standard equipment. This includes BMW Connected Drive driver assistance systems, extensive connectivity and other services, practical interior design and luxurious fit and finish and characteristic style with a dynamic on-road presence.
Through BMW ConnectedDrive, the X5 xDrive40e gains other technologies to further its sustainability. These include an intelligent energy management function for the standard Navigation system Professional, a hybrid specific version of the BMW Remote app that allows checking the battery status and locating public charging stations, and instrument cluster and control display information tailored to the hybrid drive.
It also features model-specific tuning of the xDrive all-wheel drive chassis to ensure an optimal balance of ride comfort and dynamic handling.
The advanced high-voltage lithium-ion battery that supplies energy for the electric motor is able to be charged from a standard domestic power socket, via the high-speed and efficient BMW i Wallbox, or through the growing number of public charging stations.
BMW X5 xDrive40e Australian Pricing*:
BMW X5 xDrive40e: $118,900
* Manufacturer's Recommended List Price is shown and includes GST and Luxury Car Tax (LCT) – if applicable, but excludes dealer charges, stamp duty, statutory charges and on-road charges, which are additional and vary between dealers and States/Territories. Customers are advised to contact their nearest BMW dealer for all pricing inquiries.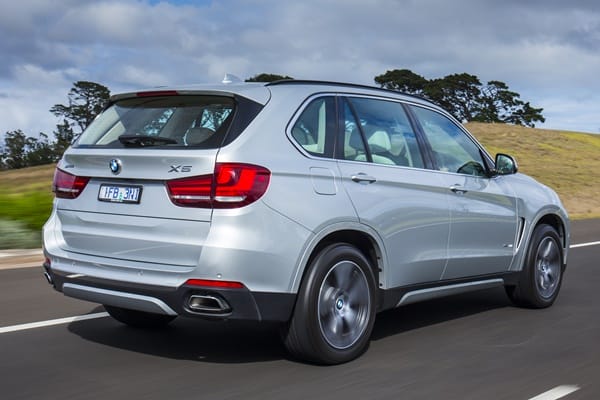 Highlights
BMW launches first core brand iPerformance plug-in hybrid model with X5 xDrive40e.
Plug-in hybrid powertrain offers a bridge between traditional IC engines and pure electric power.
X5 xDrive40e utilises technology developed by BMW i for the groundbreaking BMW i8 sports car.
New iPerformance model demonstrates BMW's commitment to sustainable driving pleasure.
Combination of four-cylinder BMW TwinPower Turbo petrol engine and electric motor delivers low emission, fuel-efficient motoring while retaining trademark BMW performance.
X5 xDrive40e capable of zero emission electric-only power for short urban trips of up to 31km.
Advanced high-voltage lithium-ion battery powers the electric motor and can be recharged from a standard domestic power outlet, through the fast, efficient BMW i Wallbox or at public charging stations.
BMW X5 xDrive40e maintains typical X model practicality, versatility, space and intelligent all-wheel drive sporty dynamics, even under all-electric power.
Superb performance and efficiency for X5 xDrive40e with hybrid powertrain generating maximum power of 230kW and peak torque of 450Nm enabling 0-100km/h sprint in 6.8 seconds and combined fuel consumption of 3.3l/100km.
Three modes of operation for the intelligent powertrain control together with three-mode Driving Experience Control deliver optimum efficiency and performance tailored to driver preferences.
Hybrid-specific features for BMW ConnectedDrive, Navigation system Professional and BMW Remote app with bespoke suspension tuning.