Ford Motor Company, Argo AI and Walmart are working together to launch an autonomous vehicle delivery service in Miami, Austin Texas, and Washington D.C.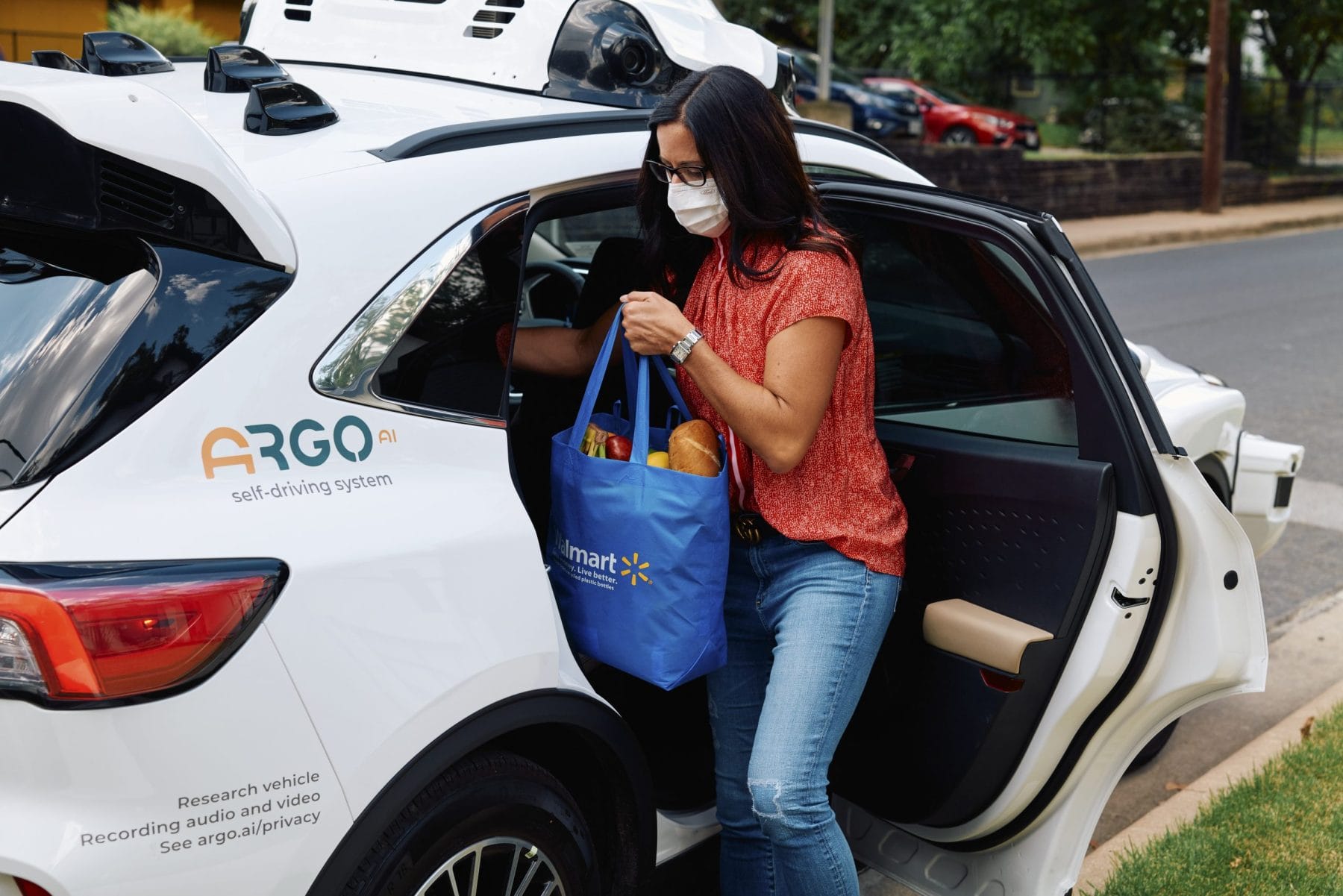 The service will enable Walmart customers to place orders of groceries and other popular items online for door-to-door autonomous delivery to their homes.
The commercial service will be available to Walmart customers within defined service areas of the three markets but this will expand over time, with initial integration testing slated to begin later this year. As consumer expectations continue to shift to next-day or same-day delivery — especially in the urban core where there is a higher concentration of deliveries — this is another step in how autonomous technology can change customer experiences, while also optimising freight logistics and operations.
TO LISTEN TO THE RADIO REVIEW CLICK BELOW
Argo and Ford are aggressively preparing for large-scale autonomous vehicle operations across a broad footprint of U.S. cities. How liability will be determined in the case of accidents, especially those that take place in a no fault state have yet to be established.
Argo's cloud-based infrastructure, which is designed to work seamlessly and efficiently with partners' business operations, will integrate with Walmart's online ordering platform to route orders and schedule package deliveries to customers' homes.
In addition to testing self-driving technology in Pittsburgh, Detroit and Palo Alto, Calif., Argo and Ford have been operating in Miami and Washington, D.C., since 2018 and in Austin since 2019, to build autonomous ride-hailing and delivery services and establish the necessary real estate footprint and commercial fleet management capabilities, including fueling, servicing, and cleaning of self-driving vehicles, to support the customer and keep fleets running. Walmart previously tested with Ford in Miami in 2018.
About Argo AI
Argo AI is a global autonomous vehicle technology platform company headquartered in Pittsburgh. The company is developing self-driving technology in partnership with leading automakers, including Ford Motor Company and Volkswagen Group. Argo AI employs more than 1,400 people with engineering centers located in Dearborn, Mich.; Cranbury, N.J.; Palo Alto, Calif.; and Munich, Germany. Argo is currently testing autonomous vehicles on public roads in Miami; Austin, Tex.; and Washington D.C., as well as in Pennsylvania, Michigan, and California. For more information regarding Argo, please visit www.argo.ai.
Motoring Minutes are heard around Australia every day on over 50 radio channels through the Torque Radio network. Motoring Minute has an average daily audience of over 150,000 listeners. That's over 750,000 listeners a week
Motoring Minute is also broadcast as part of Overdrive Radio Program, which is broadcast through the Community Radio Network across Australia and has a weekly audience of over 430,000.