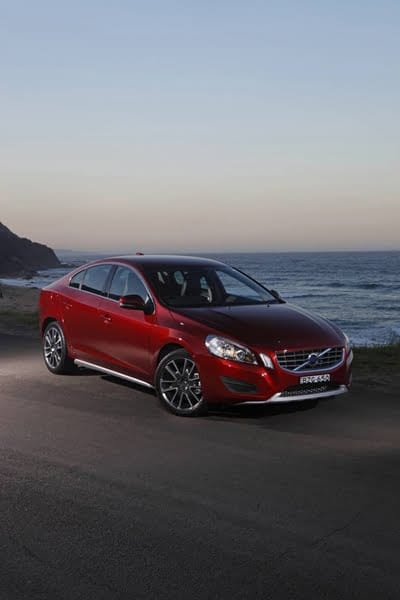 Volvo turning sexy? Yeah I know, you think I should be locked up, "impossible" you say, "it's a bloody Volvo" you scream. Well no, the last Volvo S60 came close to looking good and driving ok, but not close enough to unseating, or even unsettling the German's dominance of sexy drivers' cars. This car could be very different. Our tester was fitted with an optional body kit and it looked absolutely brilliant. The new S60 has style, a well-made interior, pioneering pedestrian-in-the-road sensing safety equipment and a new engine. The Swedish firm claims its S60 is the sportiest car it has ever made. Should BMW and Mercedes be scared?
Let's find out:
Behind the wheel
The impression of resounding quality overwhelms behind the S60's sporty three-spoke leather wheel. The central console is similar to that on the C30 but the materials used are of far higher quality. Factor in the Swede's flair for interior and the S60 trumps the clinical Germans. So I would have to say the S60 is a class act inside. It manages to combine the best attributes of German rivals – the feeling – with Scandinavian flair. The console is known as 'floating' in the centre of the dash, which has become Volvo's trademark, makes its first appearance in the S60. It's been refined too, is now angled towards the driver and far more user-friendly. The buttons and dials aren't overwhelming and are easy to use on the move, while the heating direction switches simply brilliant.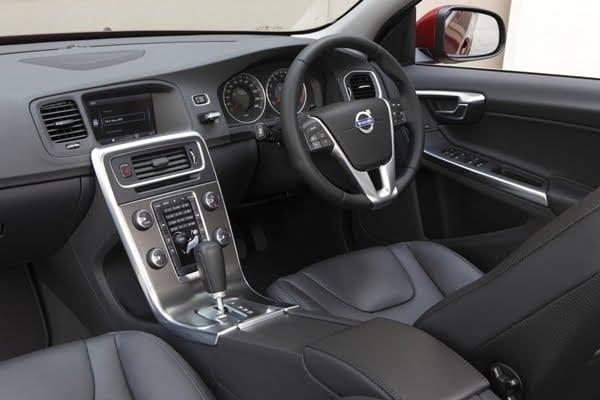 Performance
Our test vehicle is unusually, a five-cylinder diesel. It's the smallest and least powerful, at 120kW, however it does deliver a stump pulling 400Nm from 1500rpm, all from a beautiful 2.0-litre power plant. It sprints to 100Kph in 9.2 seconds and tops out at 215Kph thanks to the smooth 6 speed Auto Adaptive Geartronic with Neutral Control and Sports mode, which still could do with some fine tuning but overall it is quiet an improvement over the old auto box.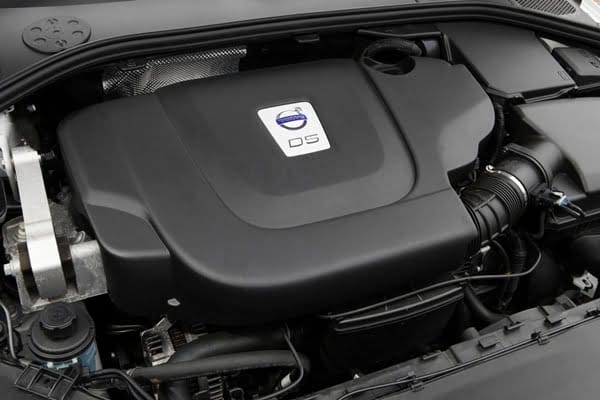 Handling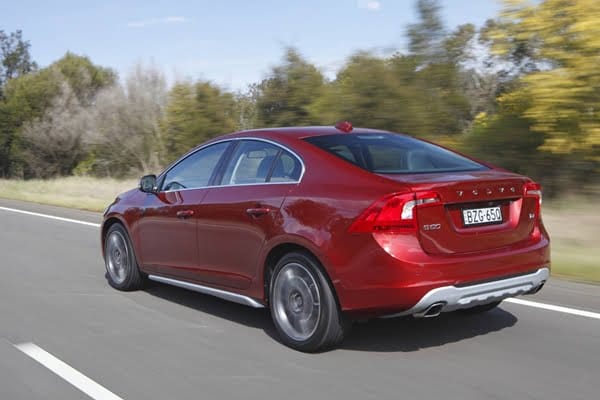 Volvo says it designed, developed and engineered the S60 to be the sportiest car it has ever made. So how does it measure up to the talented BMW 3-Series and Mercedes C-Class? Not too well. If you're a real driving enthusiast, pick one of the Germans, but, that said the S60 is still good to drive. The D3 offers a decent drive, with agile handling, some balance and plenty of grip on the car we drove. So the handling on the S60 is a good, not great compared to the German executive cars.
Comfort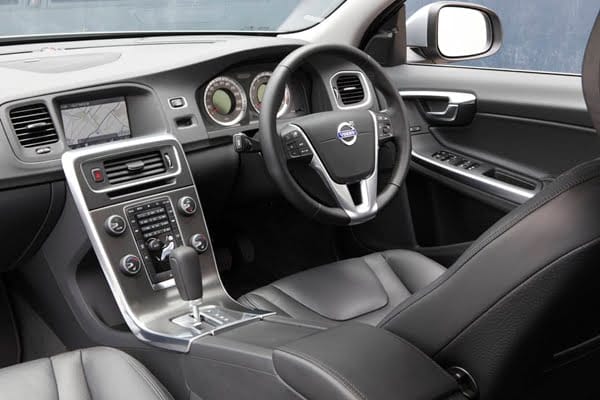 For those who prefer a comfortable life to ultimate cornering precision the Volvo should be at the top of your list. Despite all this talk of stiffened suspension, beefed up dampers and quicker steering the S60 is actually still a wonderfully comfortable place to spend time in. In the front the Swedish firm's ability of making armchairs that are both soft and supportive continues. There's even more space in the rear too. No other mass manufacturer comes close with their pews. The driving position is slightly raised, which gives a good view of the road ahead, with a highly adjustable seat and steering wheel.
Practicality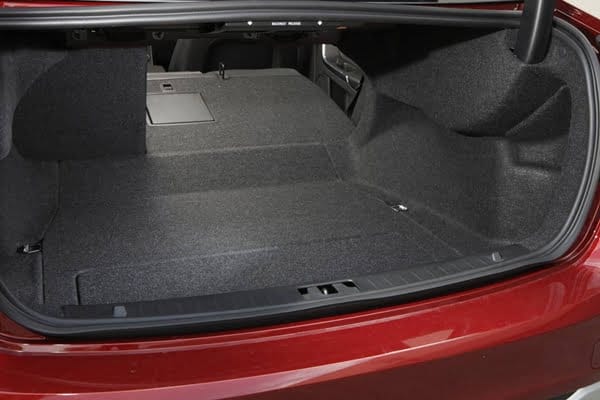 Sedans aren't the most practical of cars and the S60 is no exception. In fact we'd go further and say in its class the S60 is one of the least practical. The 60:40 split seats don't completely fold flat, and the BMW 3-Series has more luggage space in the boot. One area we have to commend Volvo is with being able to squeeze in two reasonably tall adults in the rear, although passengers will have to keep their heads down on exit and entry thanks to those rakish lines. So the S60 is generally pretty roomy with plenty of head and legroom for four or five at a squeeze. The boot is only a reasonable size, easy to access and comes with a pop-up divider, but it is smaller than some similar cars
Equipment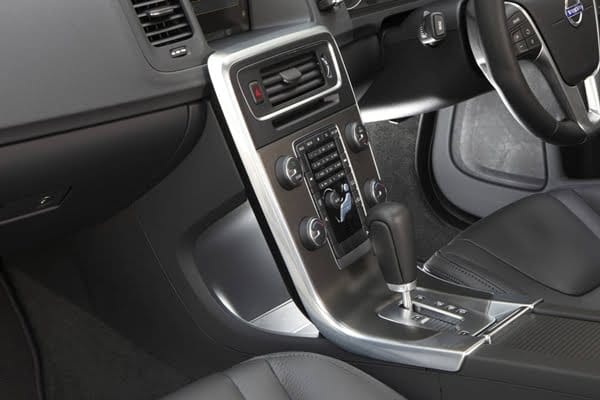 The equipment list, both standard and optional is endless, check the Volvo website for further details. Standard features for S60 D3 include 17-inch alloy wheels, rain-sensing wipers, rear-parking sensors, powder-adjusted driver's seat, and a seven-inch display, Bluetooth audio and Volvo's City Safety technology and much much more.
Safety
If you are going to have an accident or want to avoid one then this is one hell of a car to be in. An example of the technology on board would be City safety which is offered in conjunction with a full stop-start adaptive cruise control set-up, Volvo claims this system can avoid a collision with a pedestrian completely at speeds up to 35km/h. The system took more than six years to perfect and uses a combination of radar and camera-based image recognition to detect pedestrians who walk into the road in front of the car. It warns the driver via an audible warning and a flashing light in the car's head-up display. It then pre-charges the braking system and can automatically apply full braking power if he or she does not respond in time. Volvo claims Pedestrian Detection can avoid a collision with a pedestrian at speeds of up to 35km/h. The S60 also features Volvo's Advanced Stability Control. Derived from the system its uses on its SUVs, ASC features a roll angle sensor which Volvo says allows the system to "identify any skidding tendency at a very early stage". The company says this is "a great asset in dynamic driving involving considerable lateral forces, thus improving handling and rapid avoidance manoeuvres". As you'd expect the passive safety credentials of the S60 are impressive. Its crash structure is state of the art and there is a whole raft of systems such as active headrests and side impact protection all included as standard equipment. Driver aids include Blindspot and Lane departure alert, Distance Alert, Queue Assist and collision warning with full auto brake etc. etc.
Summary
The new S60 is a strong product, especially in D3 form. And for all the talk of emotion, excitement and all the rest, it's probably the traditional Volvo stuff, as much as the new emphasis on producing something sharp and sporty, that is responsible for that result. The re-invented S60 is a stylish and surprisingly good to drive, smallish executive sedan that's equipped with some particularly ingenious features. Volvo's plan is to shake off the dowdy (if worthy) image of the old S60 and make the new one much more of a match for the BMW 3 Series, Mercedes-Benz C-Class and Audi A4. So it's out with the comfortable, but dynamically flawed drive and in with crisp steering, decent cornering ability, a well-controlled body and some beefy brakes. The interior is a class act too, every bit as solid feeling as the Germans, but with a hefty dose of Scandinavian style. Then there's the safety systems designed to make the S60 as crash-proof as possible. Overall it's a well-designed and good to drive car that offers something different from the three big German manufacturers. Its pricing is keen too, though CO2 emissions on some of the engines aren't quite as low as some rivals. If you like the look of the S60, but need more room, then consider the wagon version, the V60.
Yes, the Volvo S60 D3 has a few flaws, but it's the price which really is appealing. It's a good size car that's well built, and what you get for the money is extremely competitive. Considering how safe it is and how good-looking it is, Volvo should certainly make a sizeable dent in the sales of the base model 3 Series, A4 and C-Class.
What is good and not so good?
What is good?
Genuine good-value
Safety kit
Interior design,
Quiet cabin,
Fuel economy,
Superb Auto
Interior Space
Chassis, on-road balance
What's not so good?
CO2 emissions are only average
Ride a little firm
Boot is shallow
No spare tyre
Drive train: Five-cylinder, 20 valve DOHC turbocharged 2 litre
Diesel engine. Front Wheel Drive $54,990
Power and Torque 120kW- 400Nm
Safety not tested expect 5 Star
CO2 Emissions g/km 155 g/km
Green Vehicle Guide Rating 3-1/2
Fuel Economy L/100km (ADR comb) 5.9 L/100km
Tow Capacity 1600 kg braked (Auto)
Tow Ball Rating N/A
Warranty 5 years sched serv+5 years' war+5 years roadside assist (for a limited time).
Alternative BMW 3 series
Alternative Mercedes C class
Alternative Audi A4
AnyAuto Ratings 82/100
Behind the Wheel 8
Practicality 7
Comfort 9
Fit for Purpose 9
Equipment 8
Value for Money 8
Performance 8
Build Quality 9
Ride & Handling 8
Environment 8