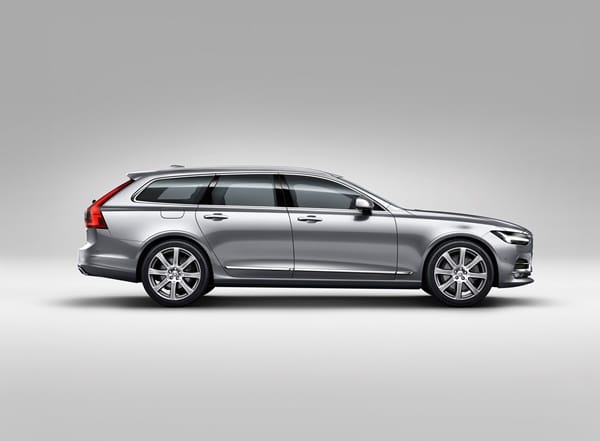 The eagerly awaited Volvo V90 was revealed today in Stockholm, Sweden. The stylish and versatile V90 is the latest in the premium car maker's top of the line 90 series sitting alongside the award winning XC90 SUV and the recently launched S90 premium sedan.
Building on Volvo Cars' indisputable heritage in the estate segment, that began over 60 years ago with the Volvo Duett, the new V90 takes the premium estate a clear step forward in terms of aesthetics, materials and finish, while living up to the ultimately practical nature of any true estate "We have a very strong position in the estate segment," said Kevin McCann, managing director of Volvo Car Australia. "In many people's minds we are known as the definitive estate brand. While the Volvo brand today stands for more than estates, we are proud to carry forward this rich heritage with the V90."
The new V90 is the third car unveiled in Volvo's top of the line 90 series, all of which are built on the company's specially designed and fully modular Scalable Product Architecture (SPA), which has opened up a range of new opportunities in terms of how Volvos can be designed, built and equipped.
"The modern stylish estate is all about the intriguing combination of a luxurious experience with the functional origins of the estates silhouette. The sophisticated ambience of our new Volvo interiors is combined with a great cargo space, providing the right kind of functionality – whether through connectivity or cargo and storage solutions," said Mr. McCann.
The new V90 delivers cutting edge Pilot Assist semi-autonomous drive technology, the most advanced standard safety package on the market, with large animal detection and run-off road mitigation, and class-leading connectivity including smartphone integration with Apple CarPlay.
Volvo Cars has also worked tirelessly on driving dynamics in the new model delivering a totally new and refined driving experience characterised by a sense of engaging control and predictability.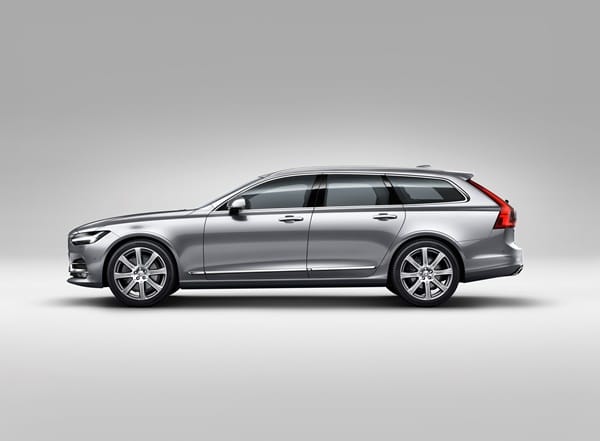 "We have a very strong offer in the V90. Our PowerPulse technology is designed to deliver a distinct performance boost to our diesel engine, while the T8 Twin Engine petrol plug-in hybrid will deliver over 300kW and a pure electric range of around 50 km," Mr McCann added.
Please note: the technical information provided is preliminary, based on Euro standards and will be subject to certification under Australian Standards.
Descriptions and facts in this press material relate to Volvo Car Group's international car range. Described features might be optional. Vehicle specifications may vary from one country to another and may be altered without prior notification.
The final variant range and technical specification is yet to be determined for Australia