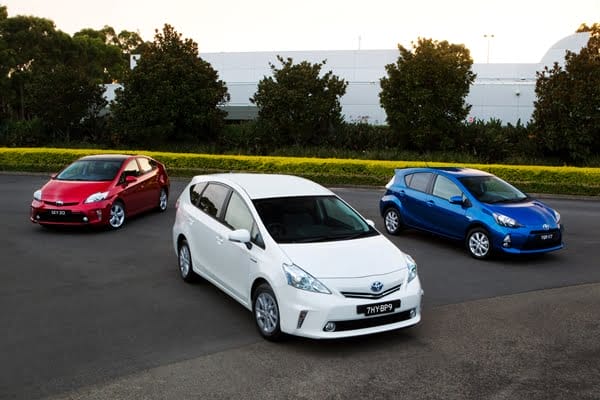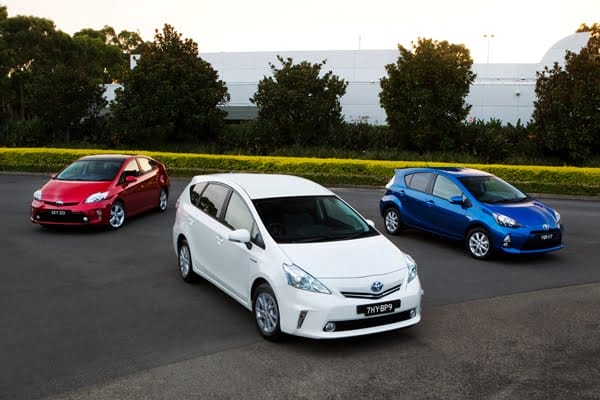 Toyota is on track to sell one million hybrid vehicles in a calendar year worldwide for the first time – a clear sign that the advanced technology has entered mainstream motoring.
A record 630,048 Toyota and Lexus petrol-electric hybrids were purchased worldwide in the six months to June 30 – more than the total of 628,989 hybrids sold during the whole of last year.
The recently expanded Prius family of cars – the Prius hatch, Prius c city car and Prius v seven-seater – accounted for almost three-quarters of the total at 467,079 vehicles.
The familiar Prius hatch, now in its third generation and the world's best-selling hybrid car, was the biggest single contributor with almost 202,000 sales in the half-year.
Prius c topped 150,000, Prius v 100,000 and Camry Hybrid 50,000 so far this year.
The half-year tally brings cumulative Toyota and Lexus hybrid sales around the world to more than 4.2 million. Prius, which first went on sale in Japan in 1997, accounts for almost 2.7 million of the total.
Toyota Australia executive director sales and marketing Matthew Callachor said the parent company's early decision to develop mass-production hybrid vehicles had proven to be an unparalleled success story.
"Hybrid vehicles are now at the stage of being mainstream vehicles noted for their performance, fuel efficiency and quiet driving," Mr Callachor said.
"As tangible proof of Hybrid Synergy Drive's environmental record, these sales have already contributed to a reduction in automotive emissions of some 26 million tons of CO2*," he said.
"Toyota believes hybrid technology is a trump card for fuel-economy improvement. It is core technology that can also be used for next-generation vehicles including battery electric, plug-in hybrid and fuel-cell vehicles.
"These advanced cars are all being investigated with a view to making them available to Australian consumers," he said.