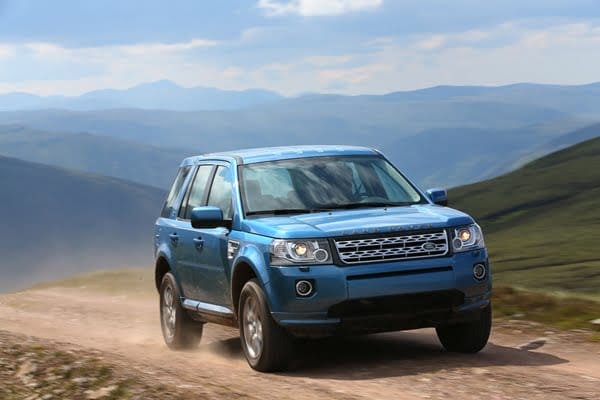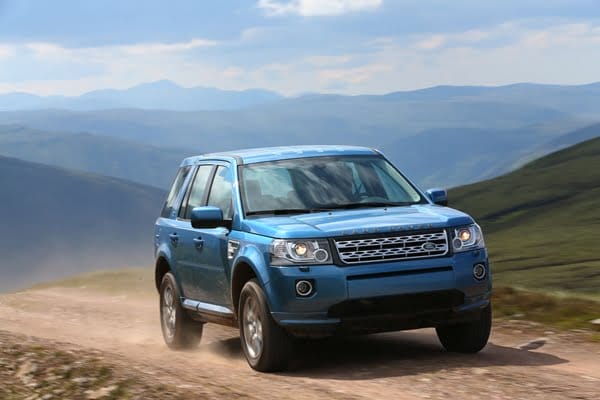 Land Rover has given the Freelander 2 a premium overhaul, delivering even better comfort, convenience and driving enjoyment. New colours, new exterior design features, upgraded equipment levels and the new lightweight and efficient petrol engine all contribute to make this SUV even better.
Interior equipment levels soar to new heights in the Freelander 2 with a host of fresh and exciting features including brand new centre console, 7-inch colour touch-screen with enhanced audio systems from Meridian, 7-day timed climate system and satellite navigation.
Passive start replaces key dock and there's a new 'intelligent' electric parking brake which adjusts brake force according to the slope the vehicle is parked on. 'Say What You See' – a voice activation system with visual prompts, and rear view camera capability are also both new to the Freelander 2.
Exterior design details have been revamped for an integrated and co-ordinated appearance, including more contemporary lights front and rear using the latest LED technology and a new signature graphic in the front running lights.
The exciting news on the engine front is that the six-cylinder Si6 petrol is replaced by the turbocharged Si4, four-cylinder engine.
Essentially the same engine used in the Range Rover Evoque, this lightweight Si4 GTDi produces more power than the Si6 yet is more economical and sees a 14 percent reduction in CO2 to 224g/km.
"The Freelander 2's equipment levels bring a more premium look and feel to the overall driving experience. In addition, our customers continue to benefit from our refined and economical range of diesel engines and can now opt for the powerful and highly efficient new Si4 GTDi petrol," says John Edwards, Land Rover Global Brand Director.
He adds: "It's another step forward for the Freelander 2 where outstanding equipment levels, superb design, safety and all-terrain capability continue to set the standards in this class."
All these great new features are underpinned by the fact that the Freelander scores 5 stars in the coveted Euro NCAP for occupant safety. As the most capable SUV in its class, the Freelander 2 offers the durability and sure-footed all-terrain breadth of capability both on and off road that only a Land Rover can provide.