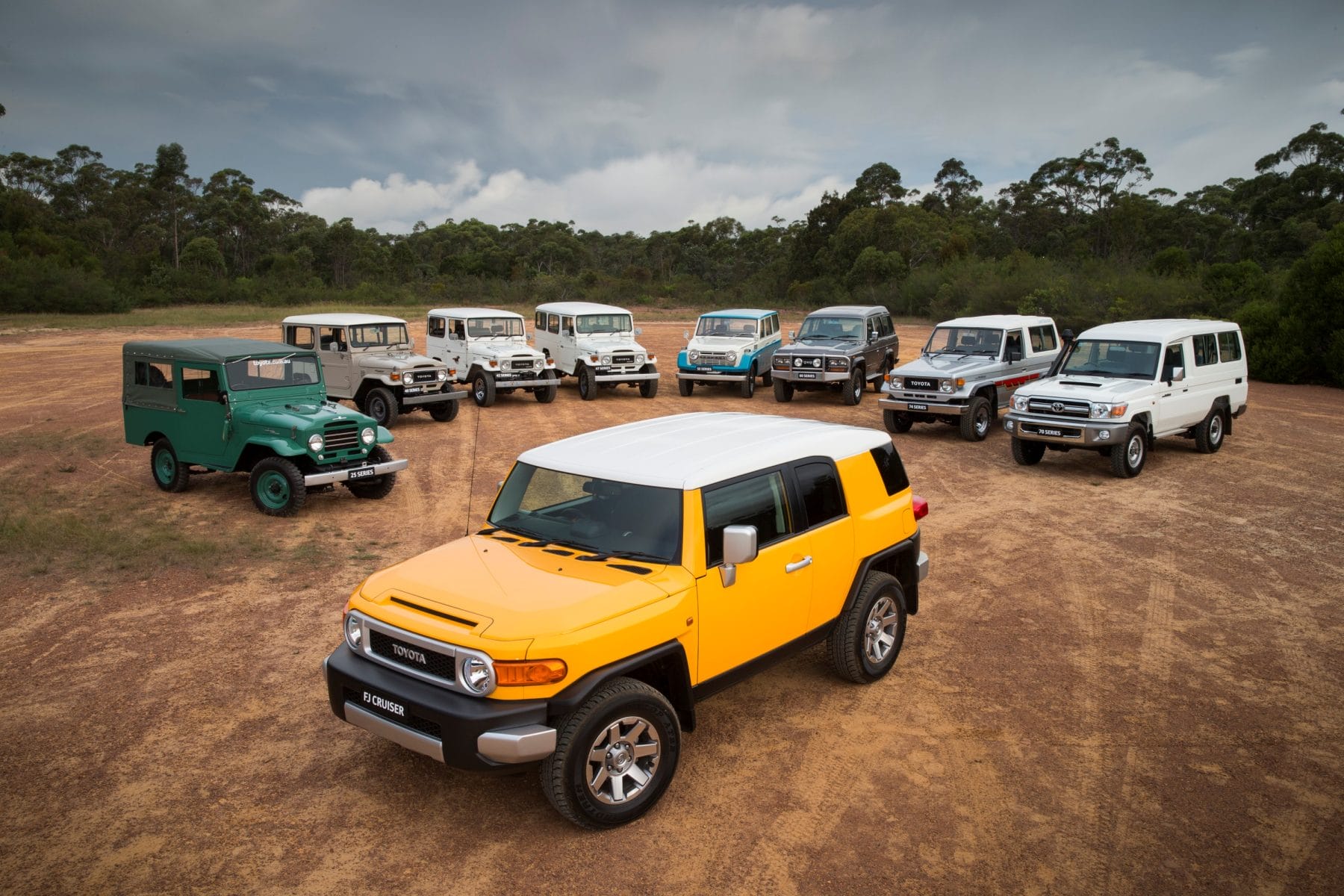 Toyota Motor Corporation today announced Australians have bought more LandCruisers than any other country as the iconic vehicle brand passes 10 million global sales. LandCruiser is Toyota's longest selling model and was originally launched in 1951 as the Toyota BJ and renamed LandCruiser in 1954. Rob Fraser picks up the story
Toyota LandCruiser, no vehicle has endeared itself to Australian 4WD enthusiasts over the years. It has built an enviable reputation as a rugged robust 4WD that suited Australian conditions better than most.
Local sales exceed 1.065 million vehicles, an impressive 10.6 per cent of the global tally that includes today's LandCruiser Prado, 70 Series and 200 Series and their predecessors.
LandCruiser sales includes almost 400,000 workhorse vehicles including the current 70 Series range, 360,000 wagons including the latest 200 Series, and 305,000 Prado wagons.
Last year, Australia retained its global leadership with local customers buying 42,267 LandCruisers – 13.3 per cent of the world total.
Over the years I have personally contributed the grand total of two sales to that total and even today a LandCruiser is at the top of my list for an outback touring wagon.