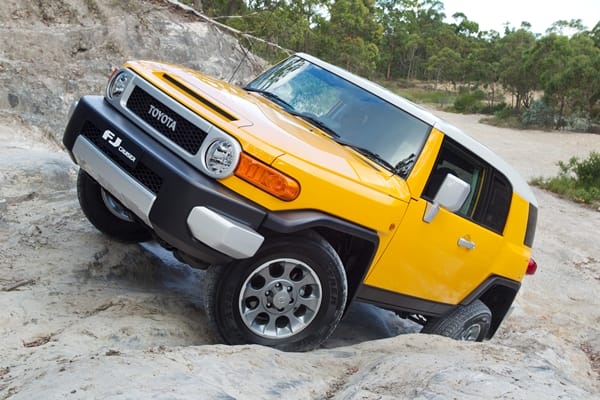 Toyota Motor Corporation will be capping off a successful year of new model releases by celebrating its 75th anniversary.
The company's rich history began when Toyota Motor Corporation was established in 1937 and went on to build vehicles at its first manufacturing plant the following year.
From humble beginnings in a Japanese mill town, Toyota is now the world's largest carmaker and is present in more than 170 countries worldwide.
During the years Toyota has seen more than 200 million cars roll off its production lines, including household names such as Corolla, Camry and HiLux.
This year Toyota added the Prius c and Prius v to its top selling hybrid family, and the 86 sports car was released to much acclaim.
Toyota Australia President and CEO, Mr Max Yasuda, said the 75th anniversary had special significance for Australia, as it was one of the first countries to produce vehicles outside of Japan.
"It is a proud day for us to be a part of Toyota's rich history," Mr Yasuda said.
"From building Toyota's first engine plant outside of Japan to becoming one of only five countries entrusted with producing hybrid cars, Toyota Australia has and will continue to play a key role in the company's growth and success."
Toyota Motor Corporation President Akio Toyoda said he is proud of the work of all Toyota employees throughout the world during the past 75 years.
"I have the most profound respect and gratitude for the efforts of all persons who were involved in developing, manufacturing and marketing Toyota and Lexus vehicles over the years," Mr Toyoda said.
"We are determined to make our cars even better, to continue to give our customers the best possible product. This is the common goal of our 300,000 Toyota staff members worldwide."
To mark the 75th anniversary, Toyota celebrations are already underway around the world. In Nagoya, a commemorative exhibition is on display at the Toyota Automobile Museum while in Paris, the Toyota 75 exhibit on the Champs-Elysees showcases some of Toyota's most cherished models.