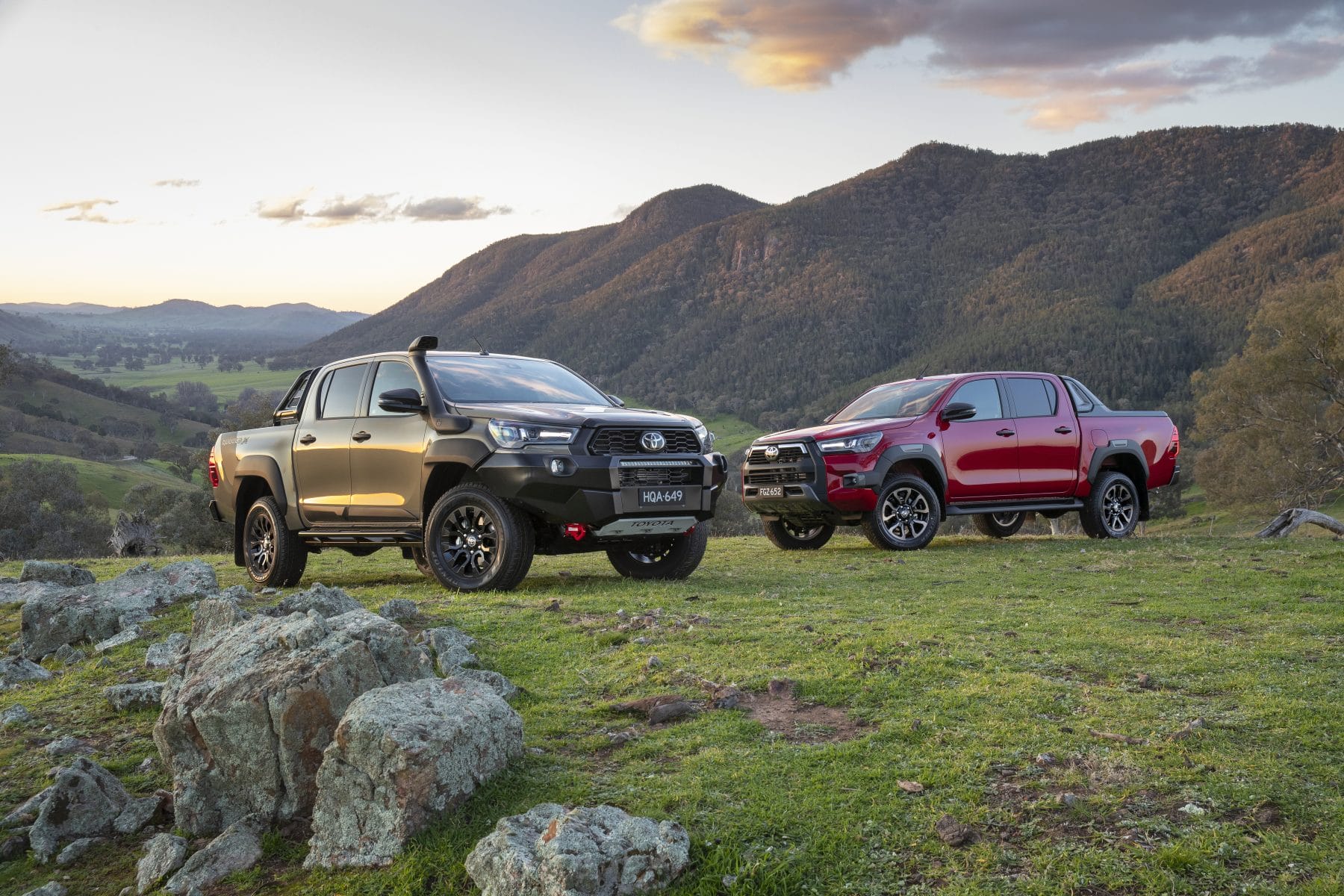 Toyota has unveiled the new HiLux Rogue and HiLux Rugged X with improved performance and innovative new features and more off road protection.
The two HiLux variants are expected to arrive in dealerships during the second half of November with final timing to be determined by the level of restrictions in Melbourne where the vehicles undergo final assembly.
Toyota Australia' played a significant role in the improvements to the engine and other revisions.
The upgraded turbo-diesel engine now develops 150kW of power and 500Nm of torque, towing capacity is now 3500kg and there is a recalibrated six speed automatic transmission.
There has also been revisions to the rear suspension for a more compliant ride when empty as well as improved power steering with more assistance at low speeds.
The Rugged X and Rogue are developed and assembled locally. Additions such as the motorised roller cover for the Rogue and aggressive grill for the Rugged X as well as rock rails, and Hoopless bull bar are all integrated and engineered into the core vehicles and covered by the standard factory warranty.
I'm Rob Fraser
Motoring Minutes are heard around Australia every day on over 50 radio channels through the Torque Radio network. Motoring Minutes have an average daily audience of over 150,000 listeners. Motoring Minutes are also broadcast as part of Overdrive Radio Program, which is broadcast through the Community Radio Network across Australia and has a weekly audience of over 450,000.