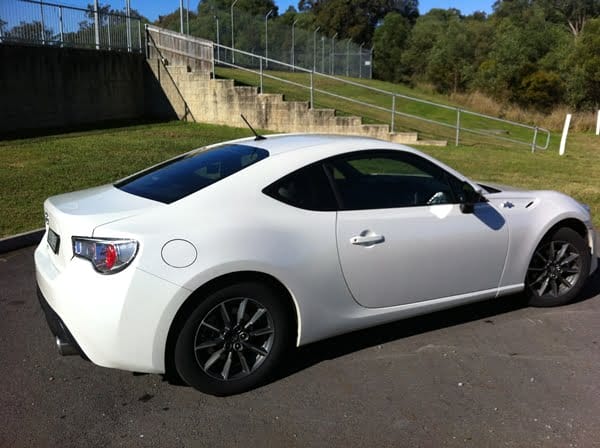 You'll notice I didn't call it a Toyota 86 .Just mention the number 86 around some car nuts at the moment and you'll soon get the idea that the 86 is already getting a reputation .When I picked up the Toyota 86 for a drive I headed straight to the Gold Coast for a weekend of catching up with friends.
I was given the auto, which at first I was a bit disappointed ,but I soon realized the auto was just as much fun .Now the cruise down the Freeway was fantastic .Responsive handling, power when you put the foot down ,great vision ,comfortable bucket seats ,I could go on and on , but the biggest surprise for me was the amount of head turning the 86 was coping .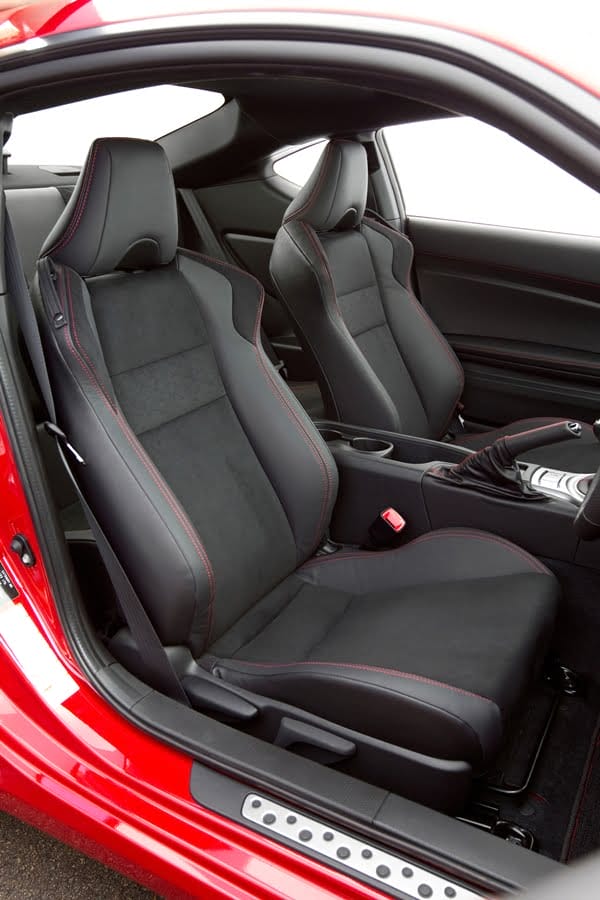 The freeway run was interesting because of the number of cars that were keeping up with The 86 , alongside so they could get a good look at it .In the City itself people were almost staring as if looking at The 86 as if it was driving itself I swear I saw one guys bottom lip drool saliva as his unconscious glazed eyes looked intensely at The 86 .The surprising thing was that it was clearly the younger crowd who were smitten ,I reckon the early Gen Ys are going to go crazy over The 86 !!.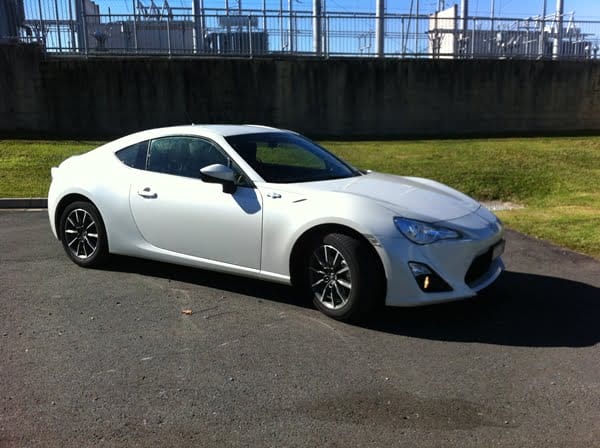 When you stop at a fuel station to refill one thing that's furthest from your mind is to have a conversation with the guy pumping fuel next to you "What sort of cars that mate?" "What a Toyota? but that's exactly what happened every time .When you ask them "what do you think it's worth ??" I got a variation between 50 k and 80 k .Their jaws hit the ground when I told them how much they were selling for …..and the waiting list to get one .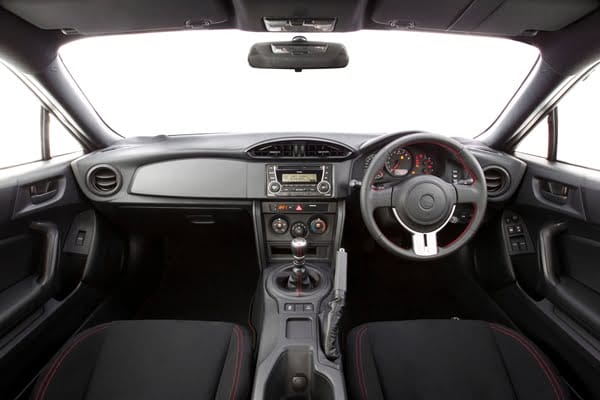 To get into a sports car with rear wheel drive is just a pleasure .Its low centre of gravity is wonderful especially when you take corners a little faster than you should .It sticks like ..um.. to a blanket ..sorry but its true !!The cockpit is very comfortable almost hugging you into The 86 existence .The horizontally –opposed engine combined with Toyotas Next Generation D4S (Boxer) Direct injection is a powerful punch of performance.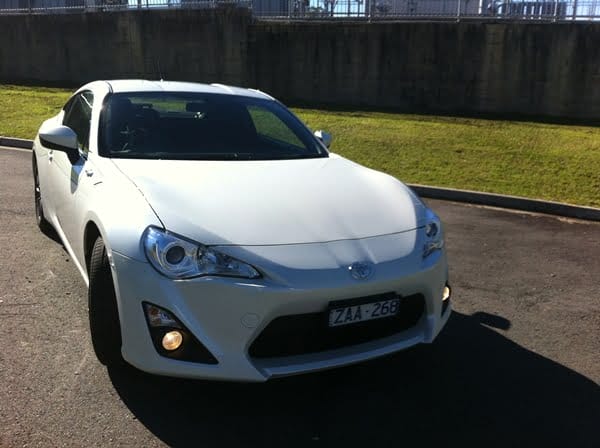 The range The 86 comes in is the GT ,GTS and then there's The GTS Option Pack .There are seven colours in all and I have to mention the colours as their names evoke power with flair .There's Velocity Orange, Storm Black, Pegasus White ,Sonic Blue ,Tornado Grey ,Thunder Silver and last but not least Mount Fuji Red .How do they sound for evoking power and performance .
When you get a chance to take an 86 for a spin make sure you try the Auto and the Manual, both are as exciting as each other and make note of the heads that turn