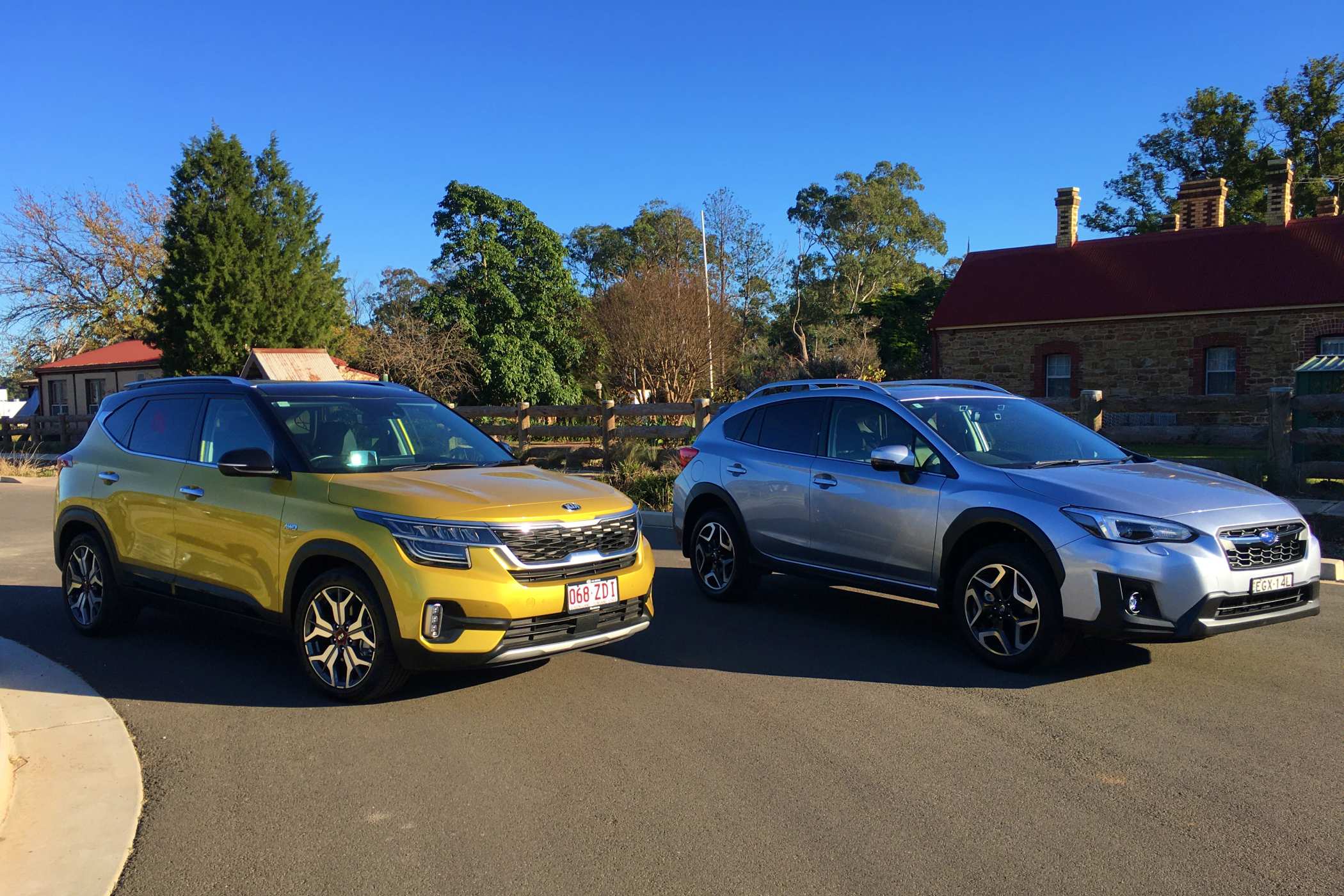 Today we are looking at two of the best smaller AWD SUV's.  The Subaru XV VS KIA Seltos
Subaru XV and Kia Seltos are two main models in the small to medium SUV segment. We chose the top spec models in each model range to compare.
Both models are in many ways so close and yet there are significant differences between them, enough to push prospective buyers either way depending on what they want from a SUV.
The Subaru XV has been around for a few years now and a sales success, while the Seltos was released late in 2019 and immediately stamped its presence on the market.
Subaru is powered by a 2.0L boxer engine with a CVT while the Seltos is slightly sportier with a 1.6L turbo engine and a DSG transmission.
Both are packed with a full suite of safety features, the Seltos has a bit more bling and comfort, the Subaru has its famous eyesight system.
The Seltos on demand AWD system is good, the Subaru constant symmetrical AWD is better. It also has significantly more ground clearance than the Seltos. If your driving style favours the more adventurous then the Subaru is definitely for you. The Seltos is better suited to urban driving.
I'm Rob Fraser
Motoring Minutes are heard around Australia every day on over 50 radio channels through the Torque Radio network. Motoring Minutes have an average daily audience of over 150,000 listeners. Motoring Minutes are also broadcast as part of Overdrive Radio Program, which is broadcast through the Community Radio Network across Australia and has a weekly audience of over 450,000.