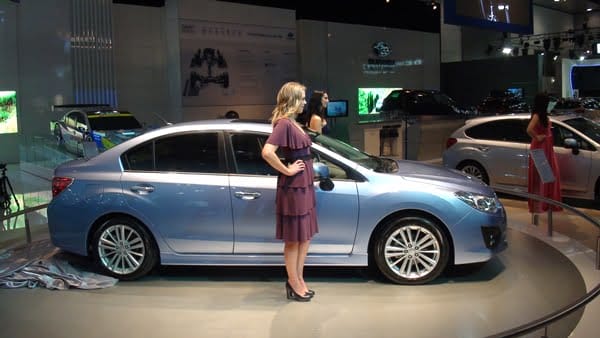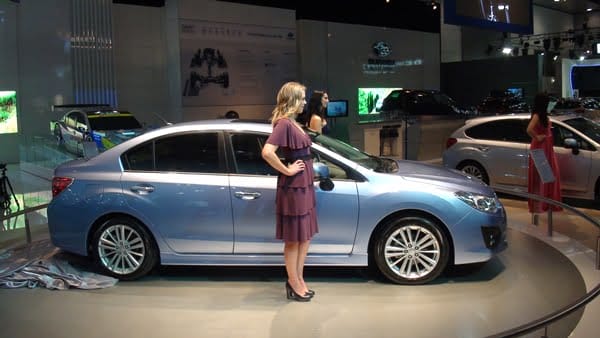 Subaru is highlighting its commitment to the Australian market by showcasing four exciting examples of future designs and technologies at the Australian International Motor Show (AIMS) in Melbourne.
With its largest-ever Australian motor show presence, Subaru is underlining its focus on safety, style, performance, fun and recreation.
In line with Subaru's All 4 the Driver customer promise, AIMS is the first show worldwide to display the exciting XV Concept and new generation Impreza at one location.
XV Concept points to a possible new generation sub-compact Sports Utility Vehicle.
AIMS is also the worldwide debut for right-hand drive new generation Impreza, displayed in Melbourne in both sedan and hatch models.
Showcased too for the first time outside Japan is the innovative EyeSight™ safety system, to be launched in range-topping Model Year 2012 Liberty and Outback models.
And for motorsport and performance fans, there's the sleek, turbocharged Liberty B4 GT300, which is a firm favourite among race enthusiasts in Japan.
Other Subaru technologies on display at AIMS include the latest generation horizontally opposed Boxer engine and Lineartronic™Continuously Variable Transmission (CVT).
Nick Senior, Managing Director, Subaru Australia said: "We're delighted to have so many examples of great Subaru design and technology on display in Melbourne.
"We have our largest Australian motor show stand to date and it's a great opportunity to share this exciting preview of our future, plus our current All-Wheel Drive range.
"Both XV Concept and our fourth generation Impreza have been warmly received overseas and we're grateful that Fuji Heavy Industries has chosen Australia as the first destination where they can be seen in the one location.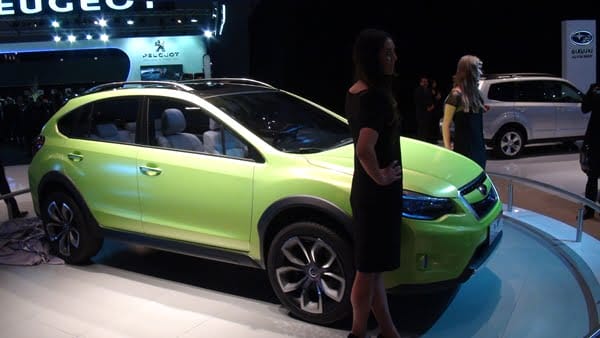 "XV Concept could have huge potential if it were to become a reality. Firstly Outback, then Forester, proved Subaru's ability as a pioneer in the SUV market. XV Concept could well offer similar success, with a different, bold approach to the sub-compact SUV arena."
He added: "New generation Impreza is already drawing significant customer enquiry and is likely to generate even more interest in Australia thanks to its headlining status at the show.
"Like Impreza, the EyeSight™ safety system will also be launched locally, with Australia the first overseas market outside Japan.
"Some aspects of this technology are currently only available in cars costing around four times what we anticipate.
"It's again going to highlight Subaru's long-term safety commitment, which includes a five star rating for occupant safety for every car in our range from the Australasian New Car Assessment Program (ANCAP)."
On Liberty B4 GT300, Mr Senior said: "This is one of the meanest looking Subaru motorsport cars ever produced.
"It'll certainly turn heads in our 'performance corner' on the stand, where the fun factor will also include a WRX STI driving simulator, in which enthusiasts can try their luck on a 'virtual' Nurburgring, one of the world's most challenging race circuits."
Subaru has yet to announce a launch date for Impreza or EyeSight equipped vehicles.