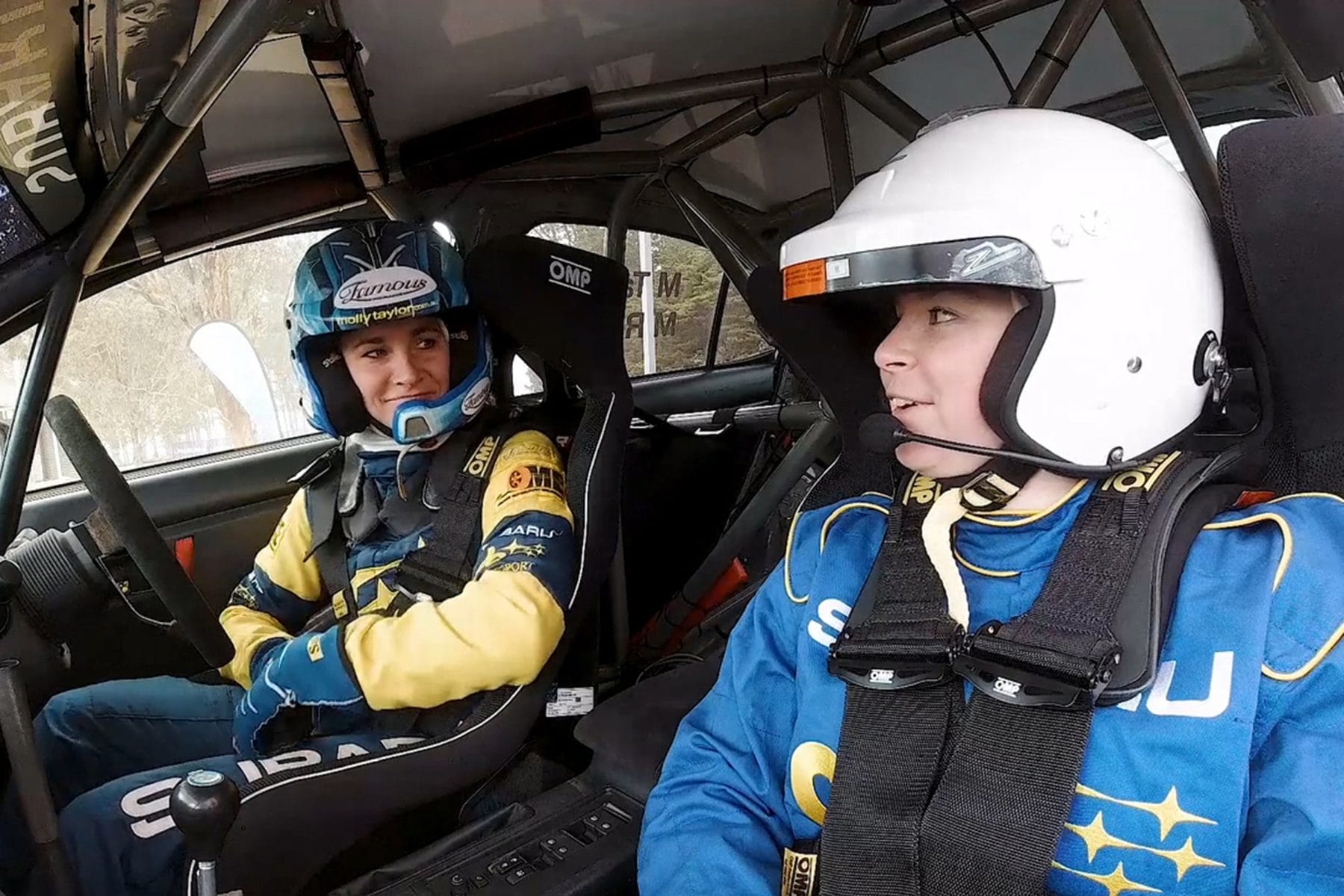 Subaru WRX STI Drive – Emily Middleton is doing a communications degree at Macquarie University and is also doing some work here for the Overdrive radio program. So we sent her on a mission. She went down to Canberra to sit beside Molly Taylor in her Subaru works rally car just to see what it's like.
This was a bit of an adventure as Emily usually drives her parent's Camry and there has been no family association with motor sport or driving fast in any way.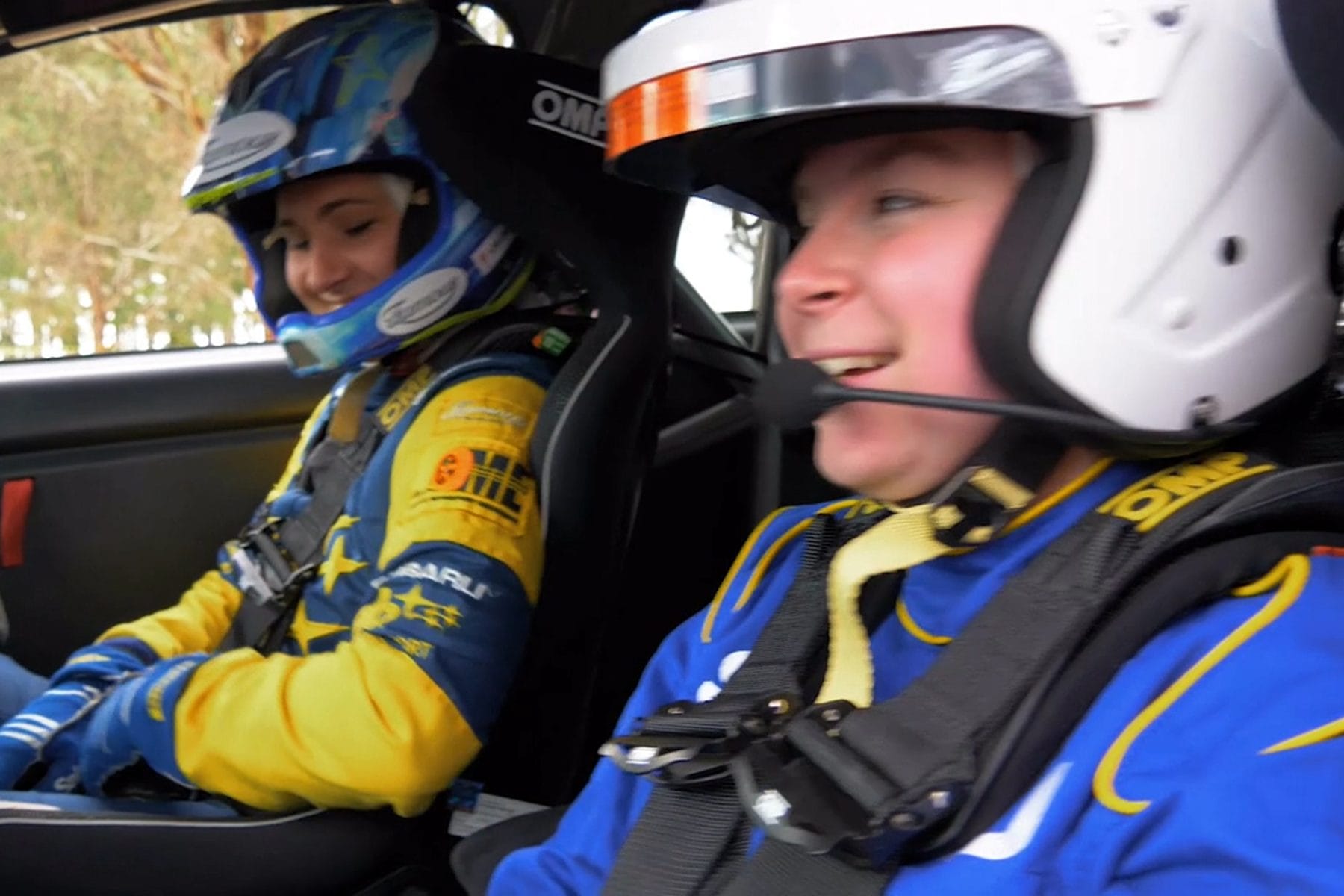 How did she feel?
"I honestly felt quite safe. It because I was so strapped in so tightly, I felt like nothing could happen to me. Clearly, I wasn't driving, but I felt like Molly was in control. It felt like a roller coaster; but in a safe way.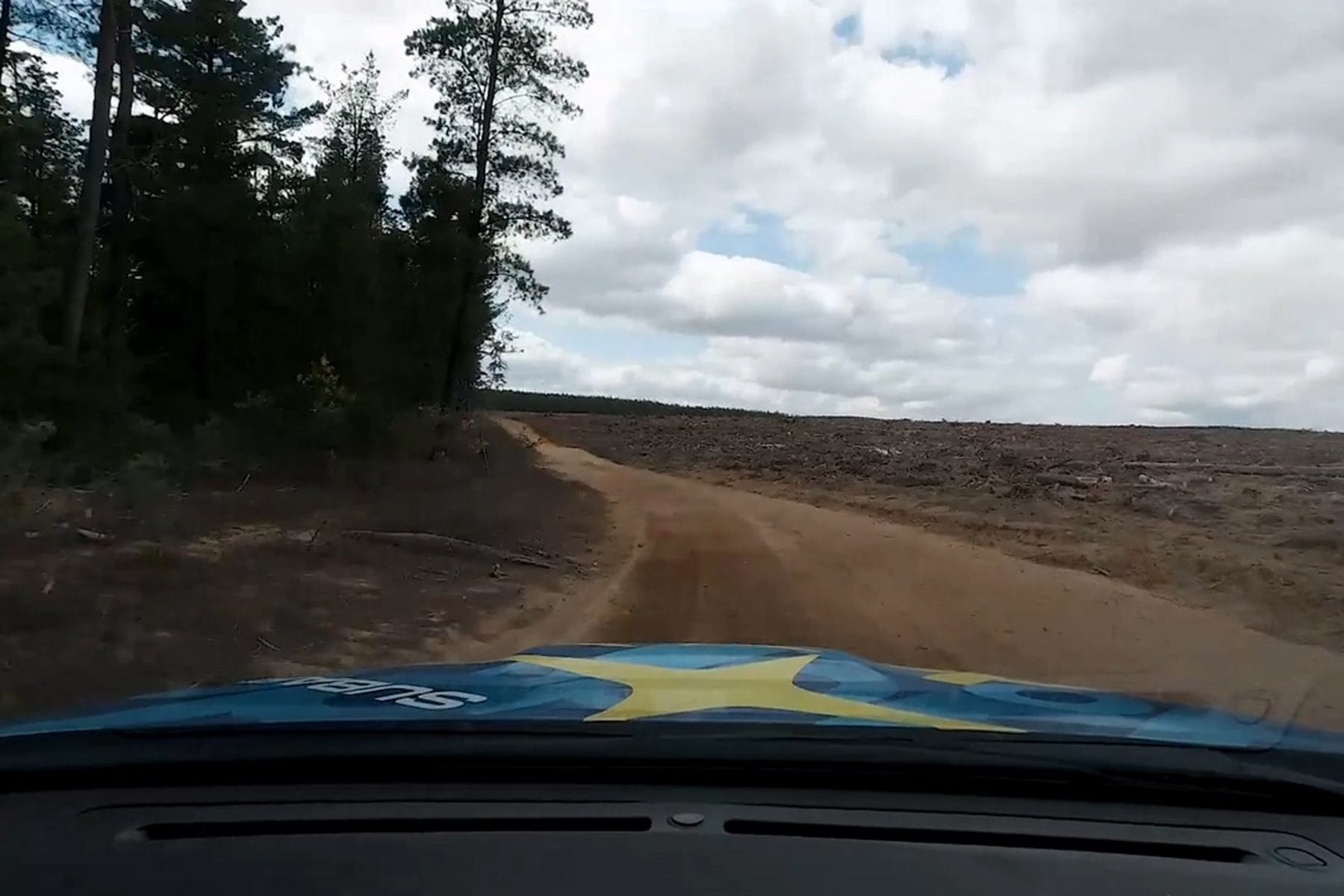 And how did she react to the speed.  Had she ever done 200km/hr anywhere?
"No, not at all. Nowhere close to it.  I was trying to look at the dials while she was driving, but I was more focussed on where we were going.  But I did see that she was clocking over 200. And I was very, very surprised that a car could go that fast.  I didn't know people could ever get there, especially on a dirt road!"

How was Molly?
"She was lovely; really, really lovely. Very reassuring. Very fun to talk to which was nice. I got to be her co-driver (navigator) for a little bit. She explained to us her notes that the driver needs and it's almost like a different language. And just for a bit of fun she got us to read them out to her. And when we were reading them, clearly, we have no idea where each note was meant to be read, but we read them out and she laughed at us while she was driving the car saying things like 'That was 200 metres ago'.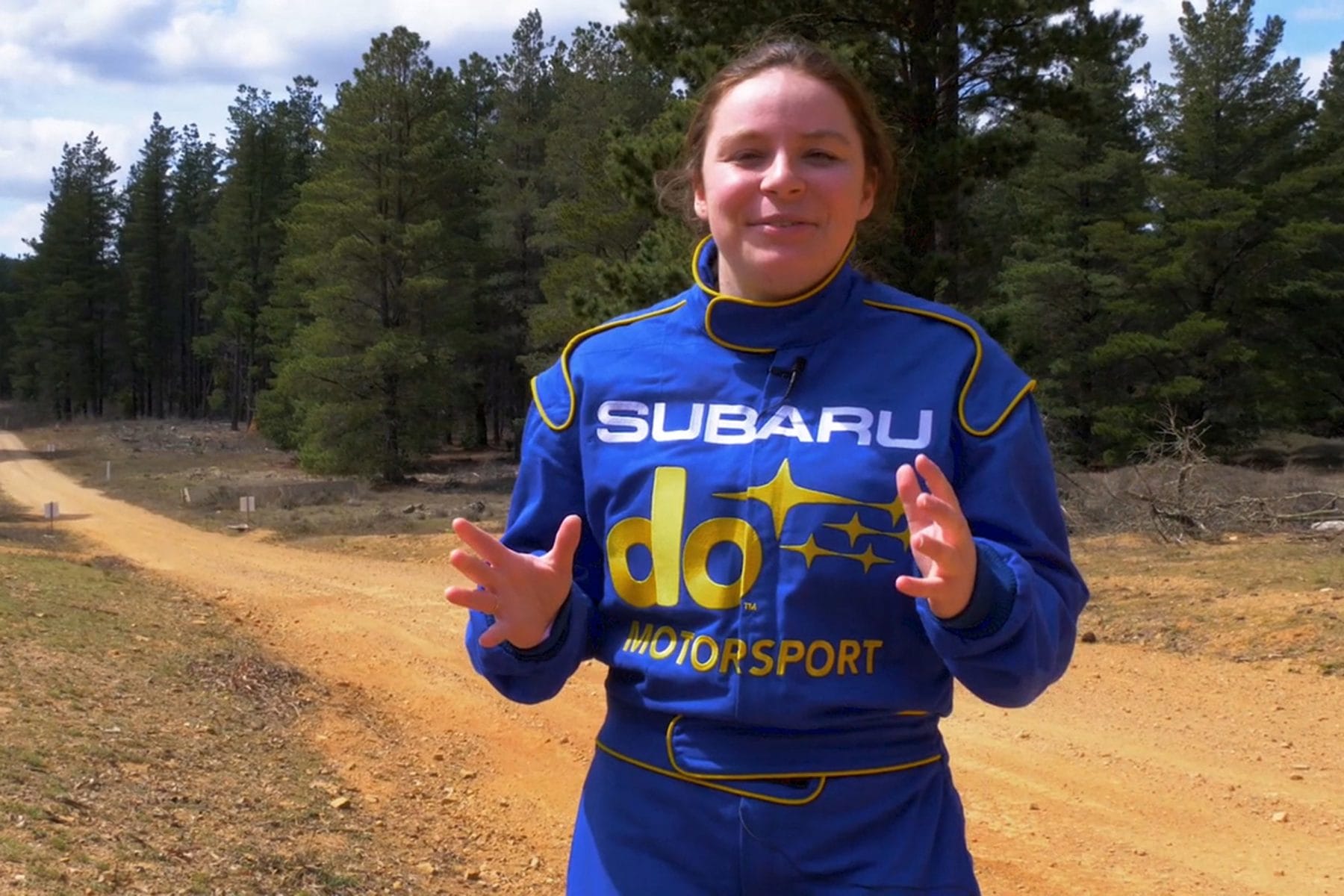 Did Emily did get the bug?
Does she think that she might ever dabble a little in going faster in a controlled environment?
"I do get a rise. It was a lot of fun, but I don't know if I can trust myself driving that fast. I would definitely go again with somebody else driving, but maybe not myself. I don't think my mother would like it".
Did she describe the experience to her parents and what was their reaction?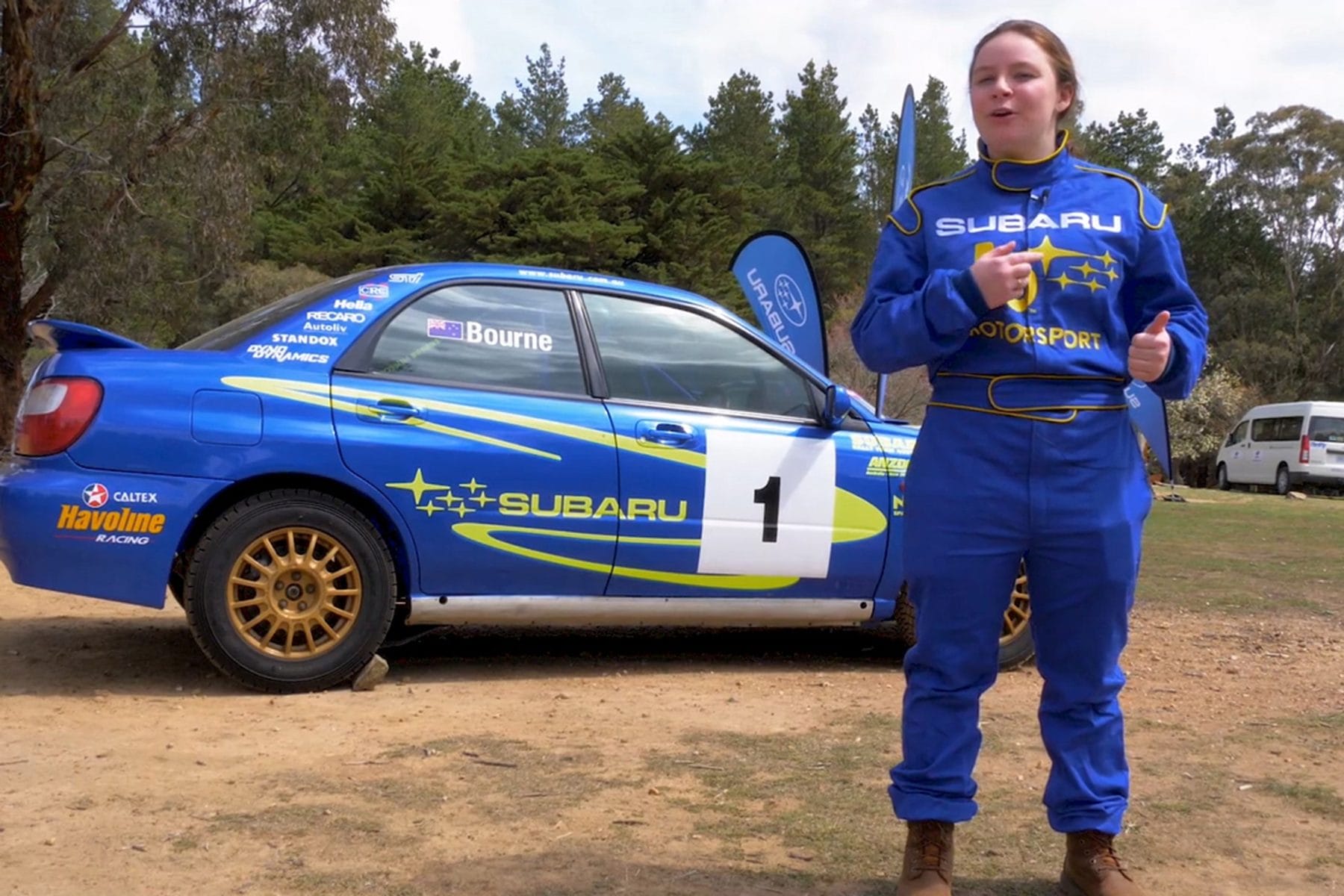 "I did describe it to them, I said I was going fast but I felt in control. They just laughed at me. And they said 'How is it possibly in controll' and I said "You don't understand because you haven't been in it. But it is very controlled and also very fast at the same time. And they just they couldn't comprehend that.
The entire radio interview with Emily
Emily's video of the experience
Previous radio interviews with Molly Taylor – Subaru team driver
Molly Taylor: Determination and focus on the hard path to rallying success
http://drivenmedia.com.au/wp/molly-taylor-determination-and-focus-on-the-hard-path-to-rallying-success/