At the launch of their newest BRZ sports car, Subaru took the opportunity to also show the latest version of their WRX that is likely to go on sale in  Australia in the second quarter of this year.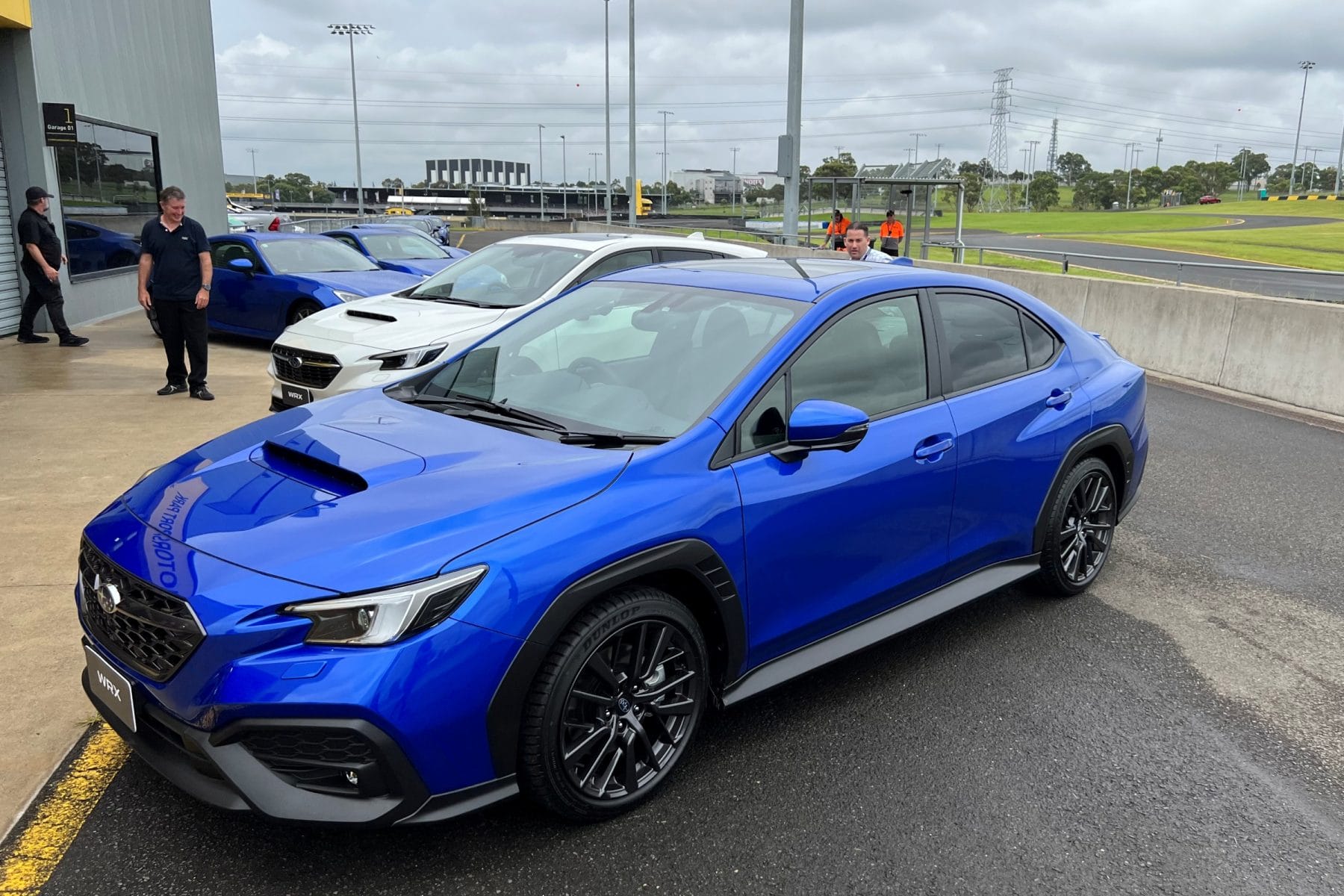 The sedan looks less angular and less aggressive than the model it replaces but still has enough performance style features on the exterior such as the traditional air scoop bulge in the bonnet, low profile tyres and a wing on the back.
Most notable was the interior design that gets a very large infotainment screen that first appeared in their Outback. It is higher than it is wide and in this way resembles a Tesla interior screen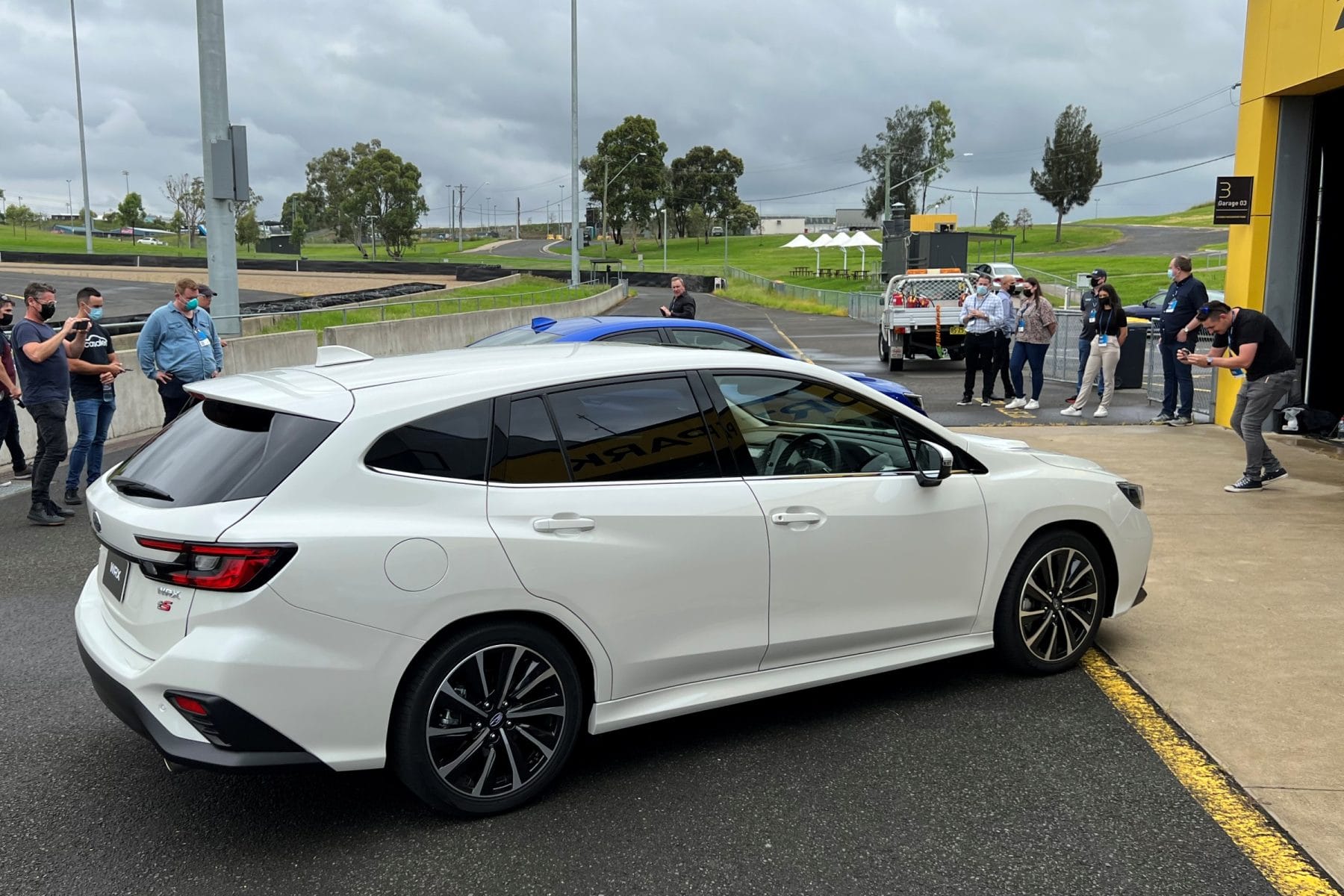 The release will also see a station wagon in WRX form. Our resident artist Dean Oliver thought the new station wagon looked good; much better than the previous Levorg, the previous incarnation of a WRX engined station wagon. The Levorg was a very good car but horrible name and rather bland appearance.
TO LISTEN TO THE RADIO REVIEW CLICK BELOW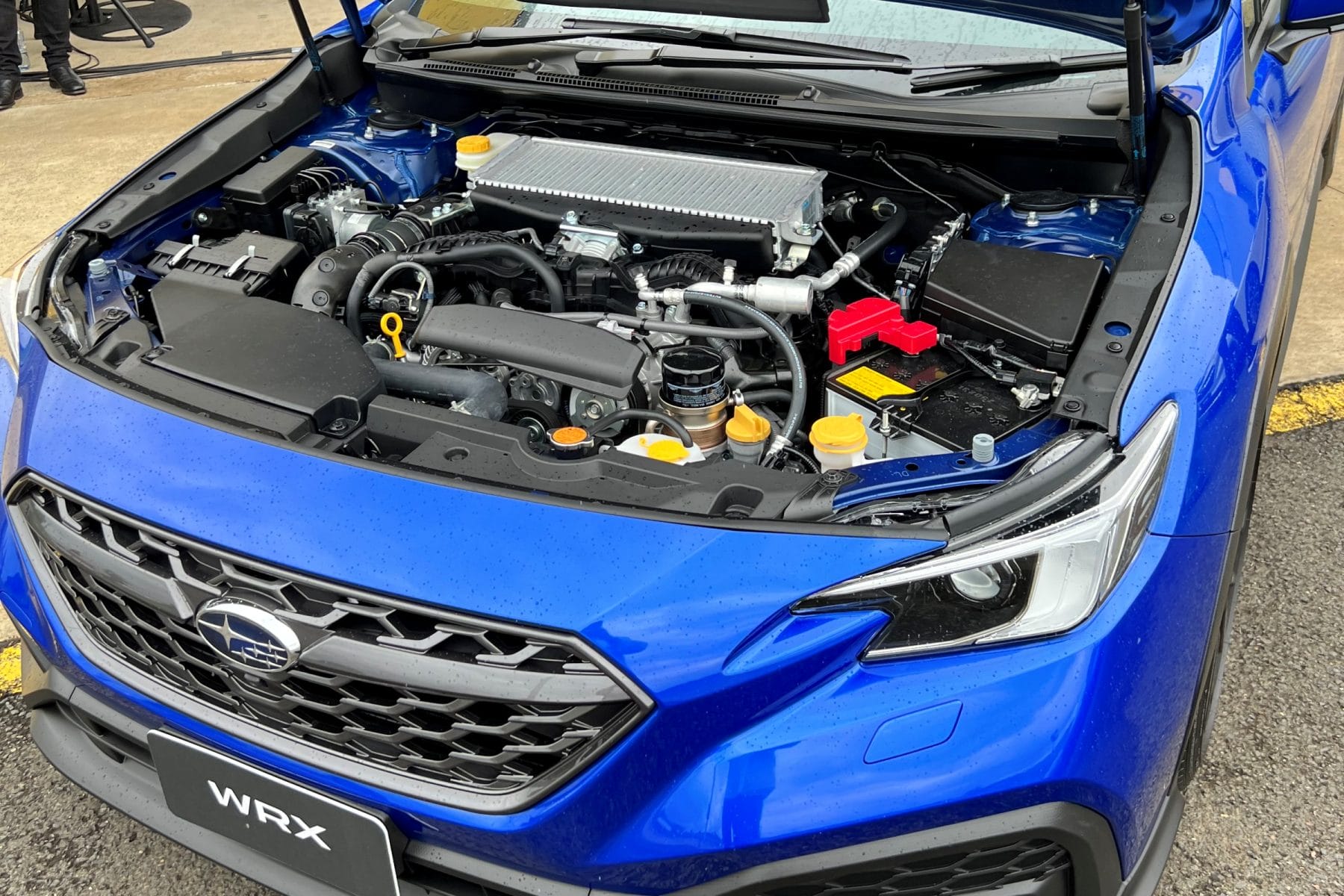 Subaru's General Manager Blair Read points out the differences and similarities between the BRZ and the WRX market.
Blair Read: "Different buyer. But some similarities in our performance enthusiasts or people that just love the expression of what their car states. There are some slight differences in the buyer demographics for both those models, but some really big commonalities between them and the types of people who can't newsiest or really like their car to make a statement and provide again, you know, all around driving ability. And handling's one of those.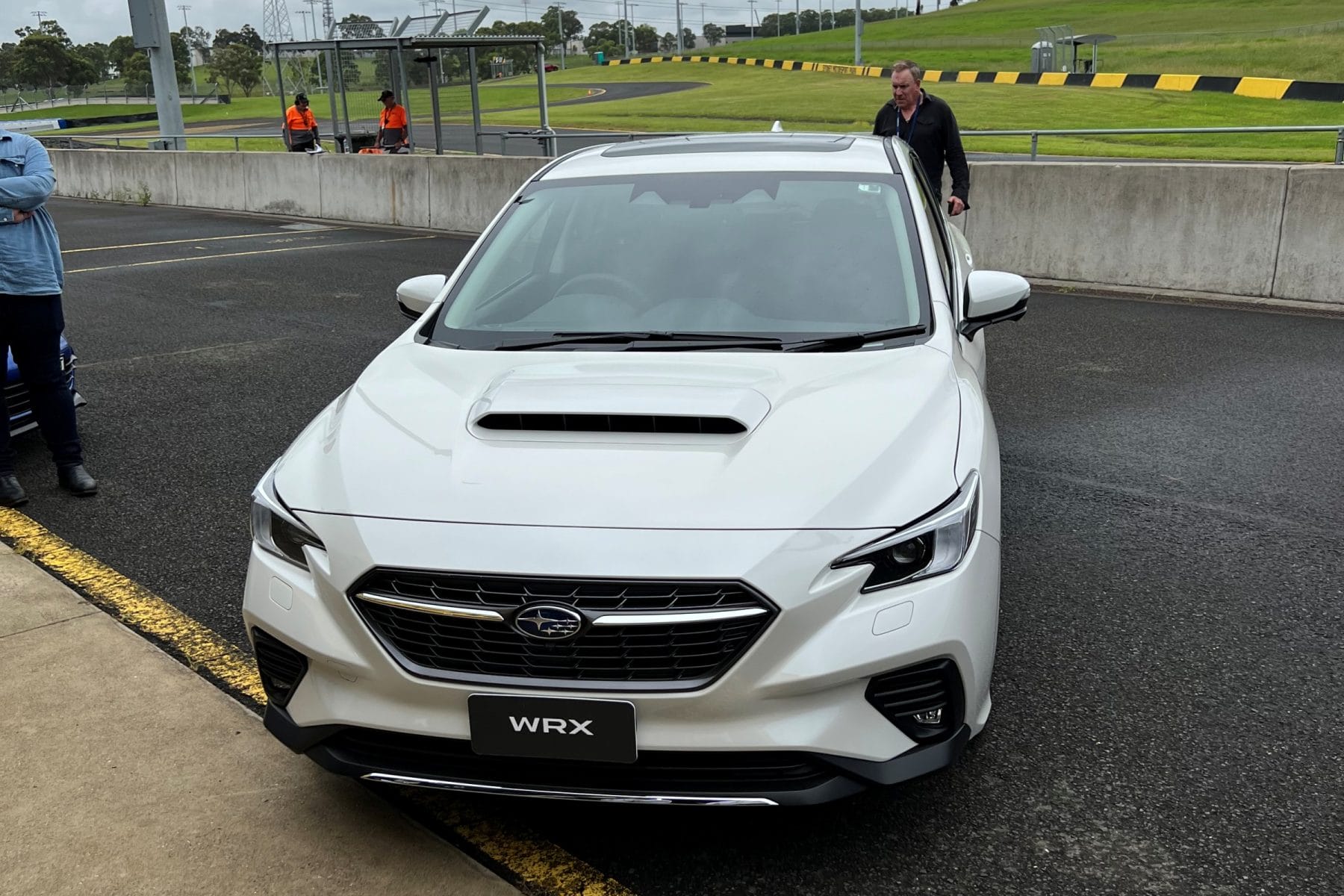 David Brown: The older I get and I'm more likely to progress to a BRZ
Blair Read: I wouldn't quite say that, you know, I would come back to choice. And it all comes down to customer preference and choice.
This is a Motoring Minute
Im David Brown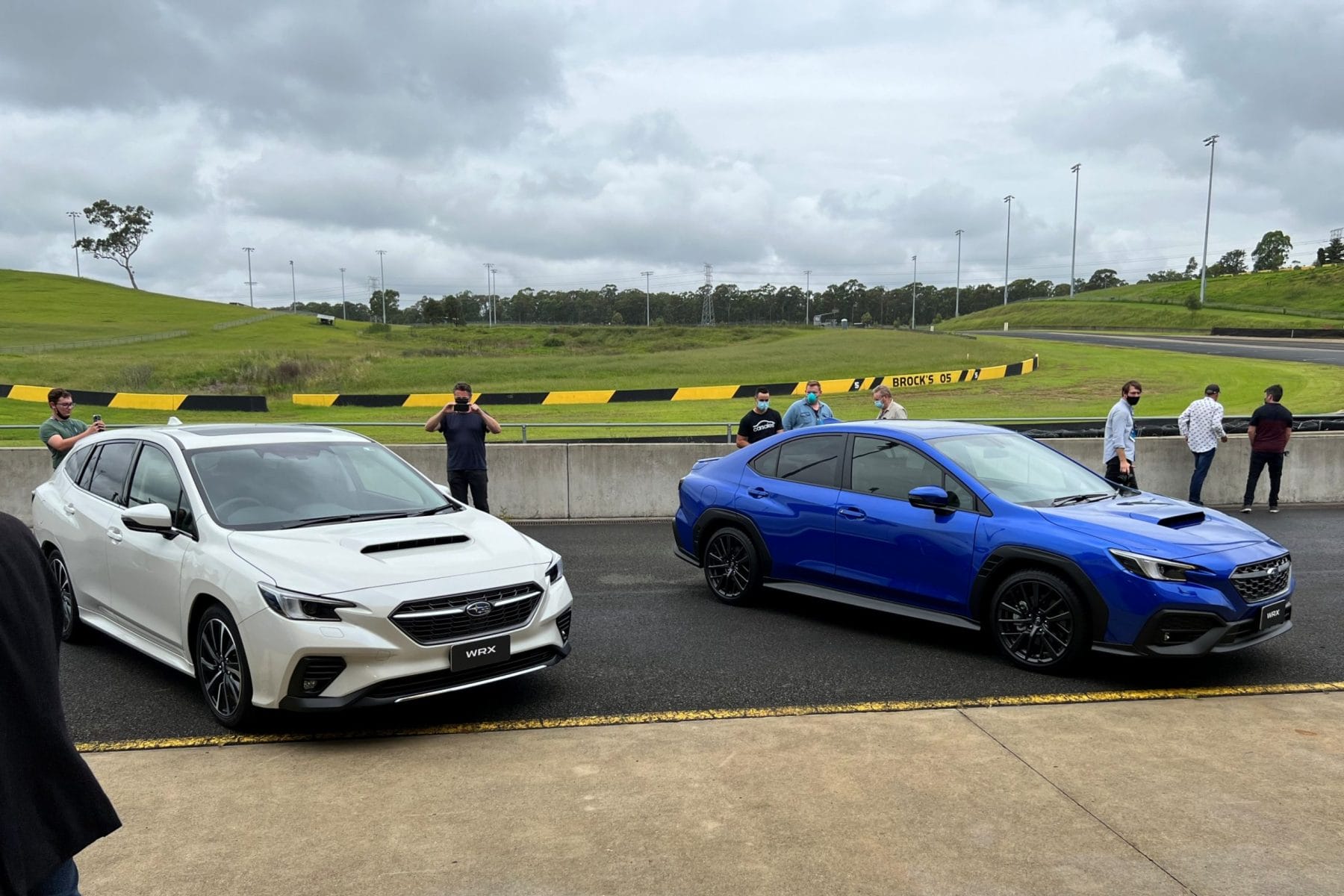 Motoring Minutes are heard around Australia every day on over 50 radio channels through the Torque Radio network. 
Motoring Minute has an average daily audience of over 150,000 listeners. That's over 750,000 listeners a week.
Motoring Minute is also broadcast as part of Overdrive Radio Program, which is broadcast through the Community Radio Network across Australia.
Motoring Minutes are also syndicated through various news sites around Australia