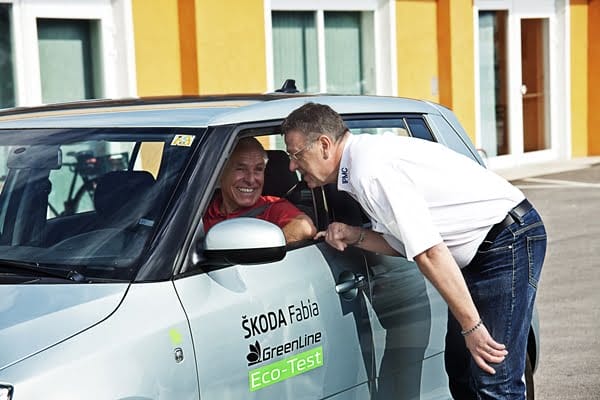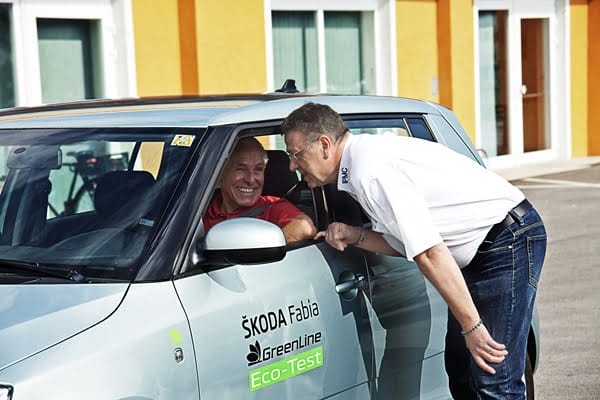 About 2,006 kilometres on one tankfull – this is a record Austrian Gerhard Plattner has made with a ŠKODA Fabia GreenLine. Starting on 10 May in Reutte, Austria, he drove to Bov, Denmark and back. The result of his effort is a record-low consumption achieved by the Fabia GreenLine – only 2.21 litres/100 km, although the model's Europe-standardised consumption is 3.4 l/100 km. The Austria-based economy driving world champion used Germany's longest motorway, A 7, for his trip from Austria to Denmark and back.
On the occasion of handing over the Fabia GreenLine in Mladá Boleslav, Škoda Auto BOD Member for Technological Development Dr. Eckhard Scholz said: "We put in continuous hard work to reduce fuel consumption of our vehicles. The primary goal of these efforts is to offer efficient technology in all of our models at affordable prices, and our second-generation GreenLine models meet this requirement perfectly. The Fabia GreenLine is going to show what can be achieved by combining optimised technology with economy driving."
The refuelling, as well as Plattner's whole trip, were supervised by International Police Motor Corporation (IPMC) that also sealed the fuel tank before Plattner set out from Reutte.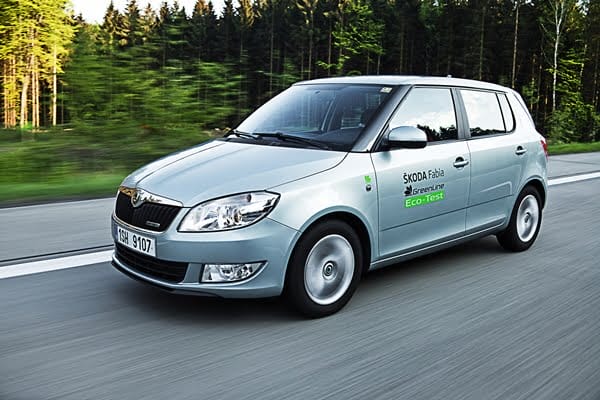 Gerhard Plattner on the successful record-breaking trip: "The ŠKODA GreenLine models are a prime example for fuel-efficient driving. In light of the current fuel prices, not only is that important for one's own wallet, but also for lowering environmental pollution. With a fuel consumption well below the specified norm, I want to show that besides the car manufacturers, every driver can contribute to further reduce this environmental pollution. It already starts with small details such as the proper tire pressure."
The trip was not the first case of Gerhard Plattner driving the environmentally-friendly Škoda GreenLine models. The economy driving champion was involved in the initial tests of the entire portfolio of second-generation GreenLine models.