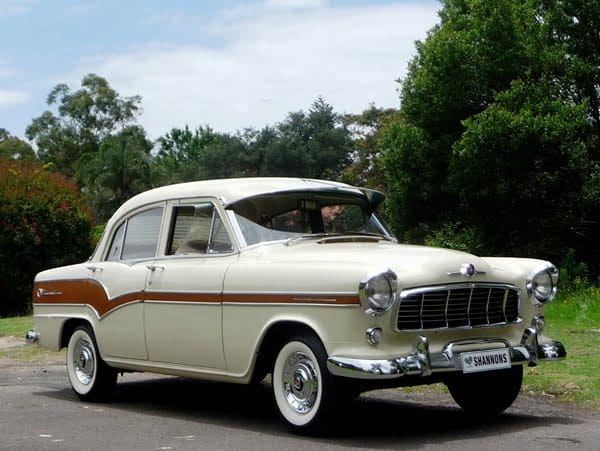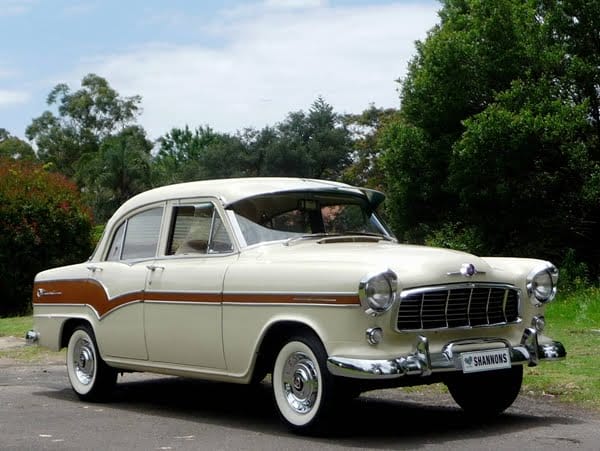 Ever wanted to own a 'K' Code ZD Fairlane 351 V8 or perhaps a rare 1966 Valiant VC Wayfarer Ute with 273-cid V8 engine or maybe a rare 1968 Falcon XT GT Automatic is more to your liking. Well check out Shannons on February 20th.
It will still be 'Australia Day' on February 20 at Shannons, with nine home-grown classics – including five of 'Australia's Own' Holdens – assembled for the upcoming Sydney Summer Auction.
Heading GM-H quintet is a stunning 1957 FE Special Sedan with a beautifully-restored body finished in Shoreline Beige, a wonderfully-original Moroccan Tan and Egret Ivory two-tone interior and featuring many rare period extras that is expected to sell in the $18,000-$24,000 range.
Introduced in July 1956 and produced for just two years, the FE was a radical departure from the rounded styling of its FX/FJ forerunners featuring such modernities as a one-piece curved windscreen, 12-volt electrics, a key-operated starter and pendant clutch and brake pedals. Wow.
Equally desirable for classic Holden enthusiasts is the two-tone Ivory over Saltbush Green 1964 EH Special Sedan presented in very original, unrestored condition. Fitted with the 149-cid 'red' motor and three-speed manual transmission, the EH has a guiding range of $20,000-$25,000.
Muscle car enthusiasts will be drawn to the ivory and black 1976 LX Torana SL/R 5000 four door sedan that is being offered for sale with no reserve.
Although the SL/R is not fitted with its original engine, it is expected to sell in the $25,000-$30,000 price bracket.
Other interesting Holdens include a substantially customised metallic green 1955 FJ Holden that features a fully-engineered VN Commodore V6 engine and automatic transmission conversion ($14,000-$18,000) and a rare 1962 EK Special Station Wagon offered with no reserve ($8,000-$12,000).
Ford enthusiasts have the opportunity to acquire a nicely-presented and very original Polar White 1968 Falcon XT GT sedan – one of just 317 fitted with the optional three-speed automatic transmission. Shannons are quoting a guiding range of $35,000-$45,000 for this increasingly hard to find and collectable model.
Other interesting Australian Fords in the auction include a largely original 1969 Falcon XW Sedan fitted with the model's base 221-cid six cylinder engine and three speed manual transmission ($10,000-$15,000) and a two-owner and very original 1970 ZD Fairlane 'K' Code 351-cid V8 T-bar automatic sedan that has covered 128,687 miles from new ($24,000-$30,000).
Finally, Chrysler enthusiasts have the chance to acquire a rare 1966 Valiant VC Wayfarer Utility that has been tastefully upgraded, both mechanically and cosmetically, including the fitting of a rare 273-cid V8 engine and three-speed automatic transmission.
The vehicle's odometer shows just 59,323 miles, which the vendor believes to be genuine and Shannons are quoting a guiding range of $18,000-$24,000.