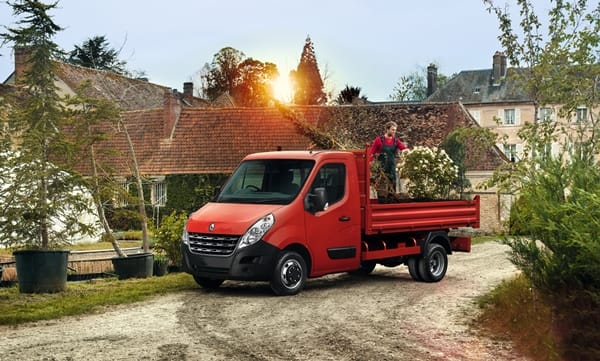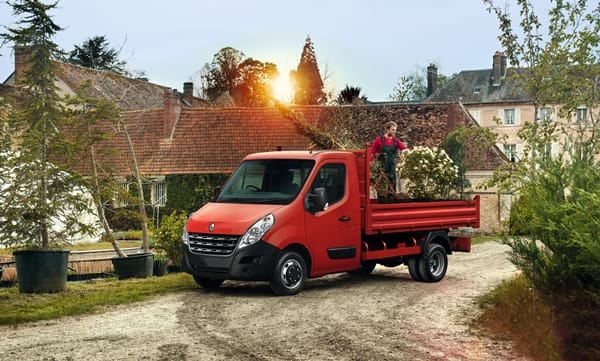 Renault is experiencing a surge in demand for its range of light commercial vehicles as the Australian market gets to know the brand better.
Year-to-date, Renault has delivered record numbers of LCVs, comprising 364 of the largest van in the range, the Master, and 522 examples of the mid-size Trafic, and 181 of the compact Kangoo.
Year-to-date, Renault LCV deliveries are up 70% compared with the same period last year; 1067 vehicles vs. 628 in 2012.
Now Renault is expanding its reach into the upper end of the light commercial market, with the long-awaited introduction of 3 new 4.5-tonne Cab/Chassis Master variants.
These will be rear-wheel drive and will be available in Single Cab and Dual Cab guises. Holders of a regular passenger car driver's licences can drive them all.
The Dual Cab will feature an automatic differential lock as standard (optional on Single Cab), and will deliver excellent traction on the typically loose and slippery surfaces found on construction sites or rural properties, as well as unsealed roads.
The Renault Master Cab/Chassis offers a substantial payload of up to 2.5-tonnes, with an additional 3-tonne towing capacity, partly thanks to its dual rear wheel set-up.
A high level of safety equipment will be standard, including dual airbags, ABS and Electronic Stability Programme with ASR traction control, cruise control and variable speed limiter, and even a brake pad wear indicator. Comfort and convenience features abound, and include remote central locking, Bluetooth hands-free connectivity and audio streaming, air conditioning, a multitude of drinks holders, chilled glove box, overhead storage, and power front windows, while the available options include a factory alloy or steel drop-side tray, satellite navigation, and rear view camera. Mechanical options include a transmission-driven Power Take Off and a towing pack. A number of the options are bundled together as a Safety & Security Pack.
The Renault Master Cab/Chassis models feature the same 2.3-litre turbo-diesel 4-cylinder engine that has been offered in the Master van range since its relaunch 18 months ago, but now produces 110 kW (and 350 Nm of torque from 1,500 rpm) and offers up to 30,000 km service intervals, determined by an Oil Condition System.
Like the van variants, the Master Cab/Chassis will be available with a choice of a six-speed manual gearbox or six-speed with automated 'Quickshift' (no clutch pedal).
The Master's cabin is one of the most comfortable around, with a multitude of stowage cubbies, and a laptop table is fitted to the back of the foldable front middle seat.
Dual Cab versions offer up to 7 seats, thanks to a 'four-across' rear bench. This flexibility is sure to make the Renault Master Cab/Chassis popular with customers who have work crews to ferry to job sites during the week, and mates to take fishing or to the boat ramp on weekends.
The Single Cab offers a choice of wheelbases, 3682 mm or 4332, while the Dual Cab is only available in 4332 mm. The longer Single Cab model can be built up to an overall length of almost 8 metres, of which almost 5.5 metres is load area. In addition to appealing to tradesmen, the Cab/Chassis also lends itself well to the installation of a refrigerated box for food transportation.
Renault is offering the Master Cab/Chassis with a 3-year/200,000 km factory warranty as well as 3 years of Roadside Assistance, and Capped Price Servicing for the first
90,000 km or 3-years, whichever comes first.
The Single Cab variant is priced from $45,490 and the Dual Cab from $50,490. The Quickshift automated transmission adds $2,500. Pricing is Manufacturers' Recommended Retail Price, and does not include on road costs or dealer delivery.
In Europe, Renault has been the leading supplier of light commercial vehicles for the past 15 years.
The Renault Master Cab/Chassis variants are available now through the national Renault Dealer Network.
"Renault has secured a record result year-to-date for deliveries of LCVs and it is not hard to see why," says Lyndon Healey, Renault LCV Brand Manager.
"We have targeted the market with a series of customer-oriented features and benefits that LCV buyers really value, such as Capped Price Servicing and an impressive factory warranty," says Lyndon Healey, Renault LCV Brand Manager.
"We are delighted that Australians are quickly discovering what their European colleagues have known for 15 years, that when it comes to LCVs, Renault has the best vehicle for the job and the balance sheet.
"Now with the arrival of the Master Cab/Chassis range we have the ability to reach into new sectors of the LCV market, particularly the construction and agriculture industries, food transport, councils and authorities, as well as providing a strong and comfortable workhorse for tradesmen who need a large capacity tray and excellent towing abilities.
"The Dual Cab version is expected to be especially popular, not only with work crews, but with families who need more space than a traditional double-cab ute, and still want to enjoy car-like comfort.
"We have specified the Renault Master Cab/Chassis range to suit Australian conditions and we are confident it will prove to be a winner for this market," he says.