If a supercar is in your future, you couldn't do better than the 2021 Lexus LC Convertible. It manages to wrap everything up in an irresistible package of sporty, glamorous good looks.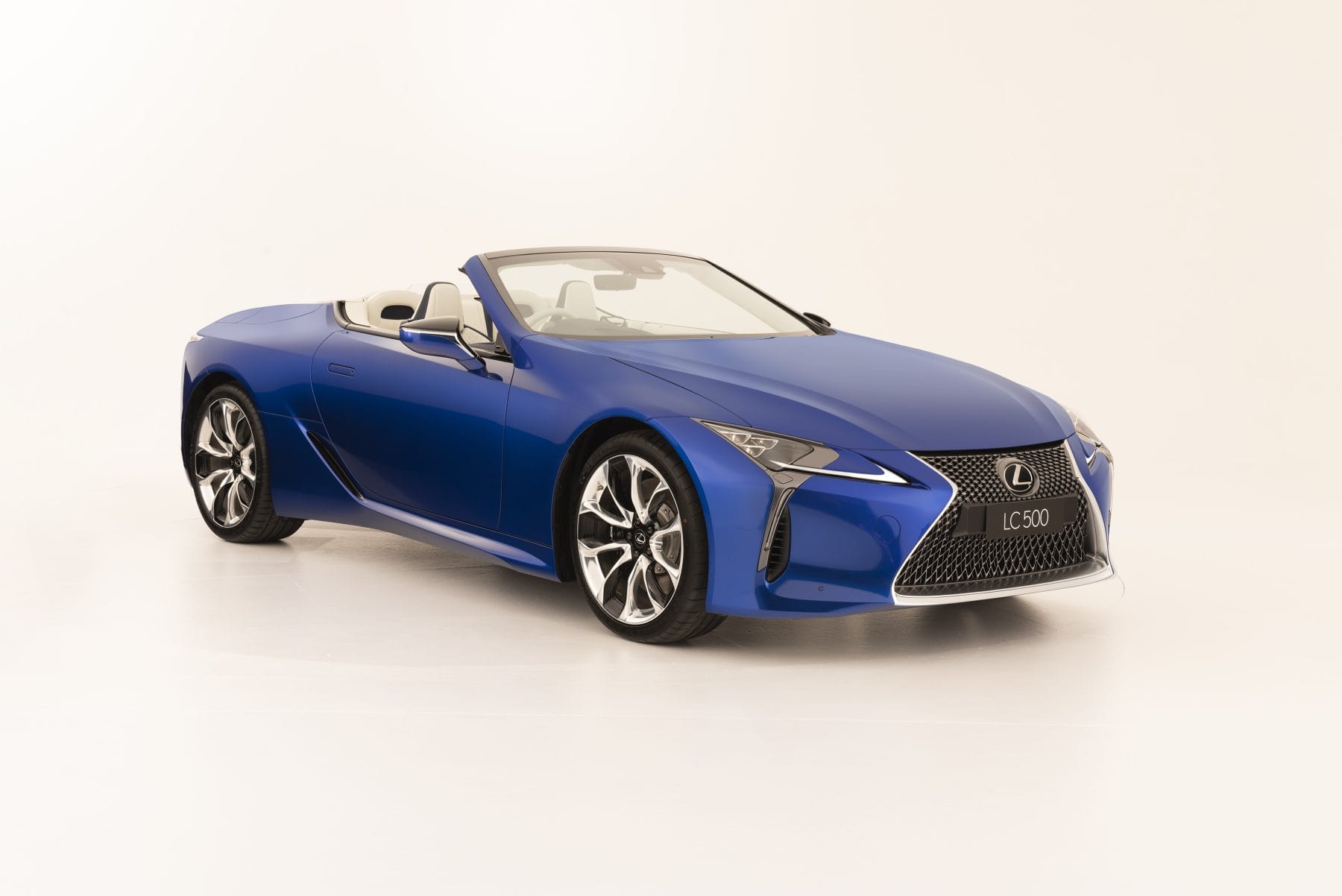 There's definitely a big pricetag to go along with it. Even if you can't afford it, it won't hurt to dream about it.
When reviewing a luxury convertible, you have to start with the two basic requirements.  That's speed and curb appeal.  After it passes that test, it has to pass these:  how it rides, how soundproof the roof is, how the brand takes care of passengers when the roof is off, and how fast the roof goes down.
Then there's the options list, which you don't need in this case, because the 2021 Lexus LC convertible has everything.  The customer does get plenty of exterior and interior color options.
Speed Matters
Most people who want a convertible supercar are thinking sexy, sporty, and fun. The 2021 LC Convertible provides that fun with serious speed from a 5-litre V8 and some excellent handling aids.
This engine cranks out 351kW and 540Nm. Much of that horsepower arrives at 2,000 rpm to really take the road. It's a rear-wheel drive car with a ten speed automatic transmission. You can switch to manual mode if that's your preference.
Lexus Active Cornering Assist definitely makes the driver feel in control even when speed and angle are working against each other.  Engineers also provided a limited slip differential and a remarkable steering-responsive coaxial rack pinion.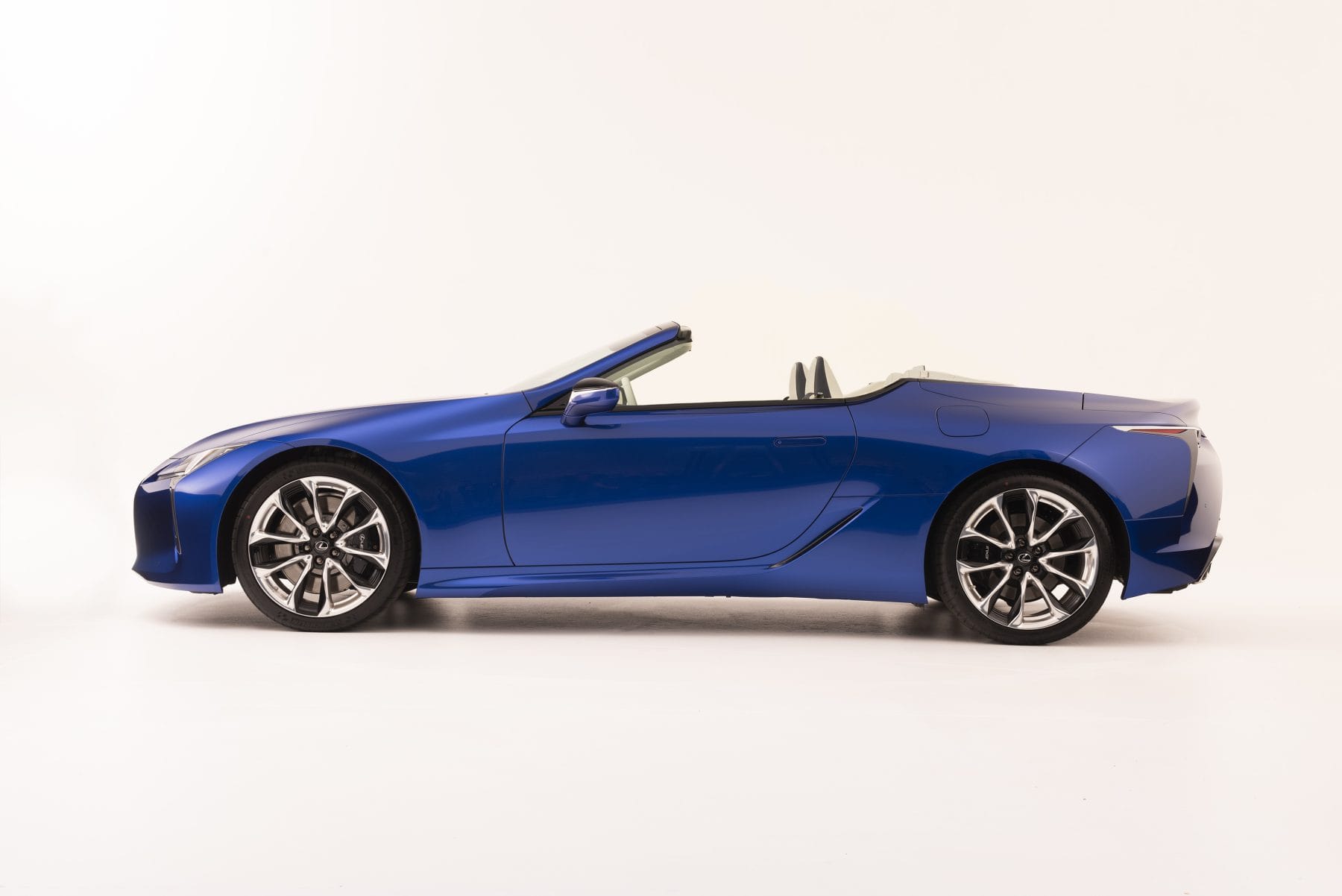 Good Looks are a Must
This is one car that looks good at every angle with or without its roof. Triple-stack LED headlights and retractable door handles are among the fine touches that make this car into a sculpture on wheels.  Inside the seats wear accented leather upholstery in the buyer's choice of color schemes that are well-matched for the ten exterior colors. The wrapped leather dash has integrated technology including a 10.3-inch centre screen and an 8-in driver's screen.
If you visit a Lexus dealer, you'll find out that color schemes are the only decision you need to make.  There's nothing missing from this supercar's list of amenities and technologies. There are all of Lexus driving assistance systems that double as safety systems, like automatic braking and adaptive cruise control.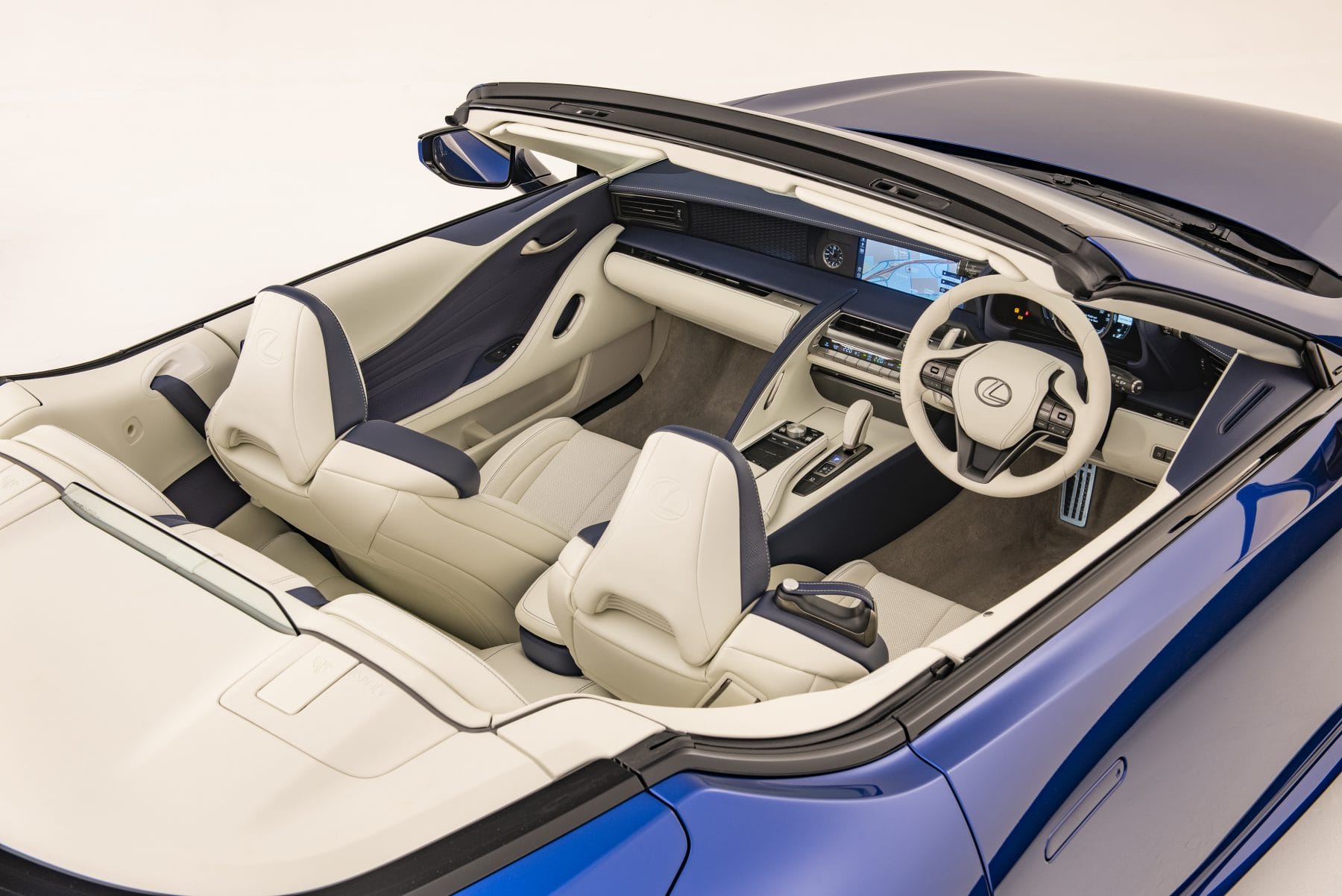 Roof On or Off
When the roof is on, you'll be surprised at how well it muffles the sound.  When you want it to go down, it takes about 15 seconds to retract into a compartment behind the second row.  Even when the roof is down, Lexus engineers took care to create an insulated cabin to reduce noise and improve the passenger experience.
To help you handle the climate control challenges of riding with the top down, you have heated and ventilated seats, a heated steering wheel, and neck-level heating.  A 13-speaker Mark Levinson stereo makes sure you hear the music, too.
The Downside
There's always a downside, and this one is to be expected.  The second row isn't very big, making this an individual's or couple's car. In a pinch, you can have friends in the backseat, but the top needs to be down for decent headroom.  Still, there is a reason supercar customers aren't shopping in the sedan-and-SUV aisles of the dealership.  The spaciousness detail may not matter to them.
In the scheme of things, the 2021 Lexus LC Convertible seems to earn its pricetag.  A top-down test drive would probably sell anyone on it, especially if they got a chance to take to the highway and put that V8 to the test.