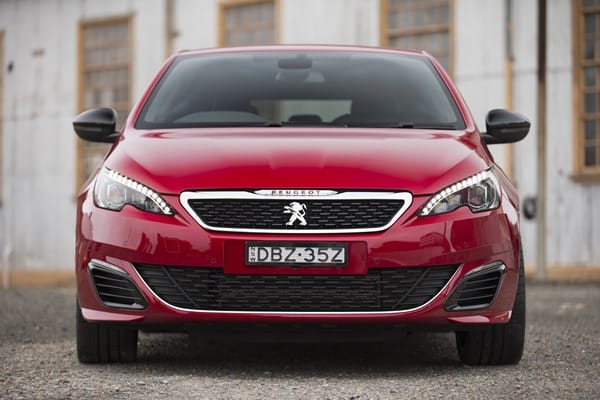 Peugeot Australia has launched two 308 GTi models after a 15 year absence of the GTi badge from the model in Australia.
The GTi models have been launched as the high-performance flagships for the 308 range, winner of the prestigious 2014 European Car of the Year.
More than just a badge and alloy wheels, the 308 GTi has been extensively developed by Peugeot Sport who are Peugeot's in-house motorsport division that boasts a wealth of expertise developing high-performance road and race cars.
The 308 GTi is the fourth road car project in three years following the acclaimed RCZ R, 208 GTi 30th and 208 GTi by Peugeot Sport.
Underpinning the two model attack is Peugeot's proven high-output 1.6-litre THP petrol engine, with two power outputs depending on the model, with 184kW (250hp) in the GTi 250 and 200kW (270hp) in the GTi 270, both paired exclusively to a six-speed manual transmission.
Peugeot's latest hot hatch is encased in a modern exterior style that takes the marque's now-familiar design philosophy and adds a touch of aggression.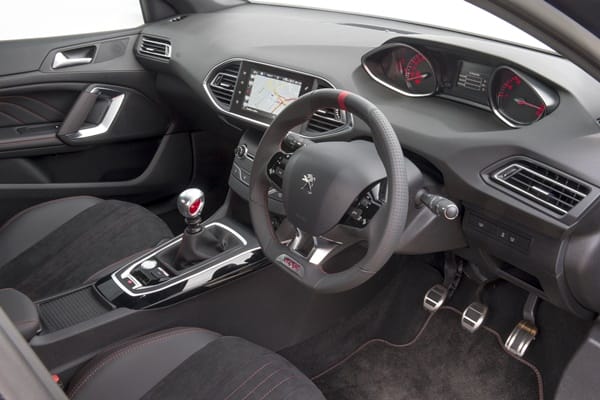 Inside, the Peugeot i-Cockpit cabin has been enhanced to reflect the sporting nature of the car, with additional detailing to signify this performance flagship.
The two variants, 308 GTi 250 and GTi 270, cater for two distinct customers – daily drivers will be drawn to the GTi 250, while enthusiasts will gravitate to the 308 GTi 270.
GTi 250 customers will enjoy the accessible power and enjoyable driving dynamics of the 308 on the road, with specific suspension and chassis modifications carried out by Peugeot Sport.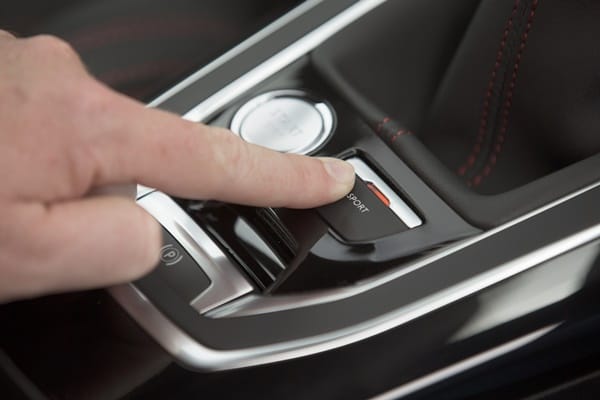 Enthusiasts will be instantly drawn to the 308 GTi 270 and its additional mechanical upgrades give the vehicle an extra edge when put to use on track.
These upgrades include; enhanced engine, upgraded front braking package, co-developed with Alcon, a Torsen Limited-Slip Differential and lightweight 19-inch alloy wheels, all of which are complimented by styling differentiation from the GTi 250.
Both models will come to market under $50,000, with the 184kW 308 GTi 250 carrying a recommended retail price (RRP) of $44,990*, while the 200kW 308 GTi 270 will carry an RRP of $49,990*.
National Marketing Manager for Peugeot Australia, Dimitri Andreatidis says the arrival of the 308 GTi ends a 15 year wait for Peugeot performance fans.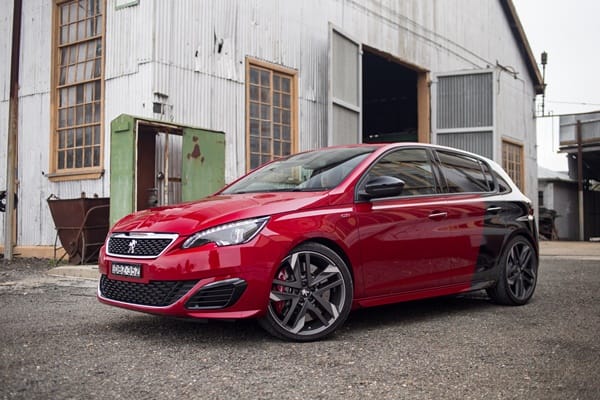 "The 308 GTi comes to market with strong credentials and racing pedigree and we are certain that is will resonate with Australians," said Andreatidis.
"For too long Australian's have been unable to purchase a performance vehicle from Peugeot in this segment and arguably it's the one that we should have always been present in – the good news is that we have made up for it by offering two vehicles in two distinct flavours; road and track.
"The 308 GTi, no matter in 250 or 270 spec, delivers a performance hatch that draws upon decades of Peugeot Sport experience and combines it with proven technologies and drivetrains that push the boundaries of engineering expertise," says Andreatidis.
The 308 GTi 270 sets a new record for power-to-weight ratio in its segment, at just 4.46kg per horsepower (or 6kg per kilowatt), achieving a 0-100km/h dash time of 6 seconds, covering 1000 metres in 25.3 seconds from a standing start.
The 308 GTi 270 is equipped with Torsen® limited-slip differential technology and 19" 'Carbone' alloy wheels shod with Michelin Super Sport tyres. It has 380mm discs at the front with red Peugeot Sport brake calipers and 268mm counterparts at the rear.
The 308 GTi 250 goes from 0 to 100km/h in 6.2 seconds and covers 1000 metres in 25.6 seconds from a standing start, with a power-to-weight ratio of just 6.5kg/kW.
The 308 GTi boasts purposeful styling: it sits 11 millimetres lower to the ground with a new front and rear design, and the interior has an equally sports themed environment.
The Coupe Franche separation-line design exclusive to the 308 GTi 270 contrasts the new, explosive Ultimate Red with Pearlescent Nera Black.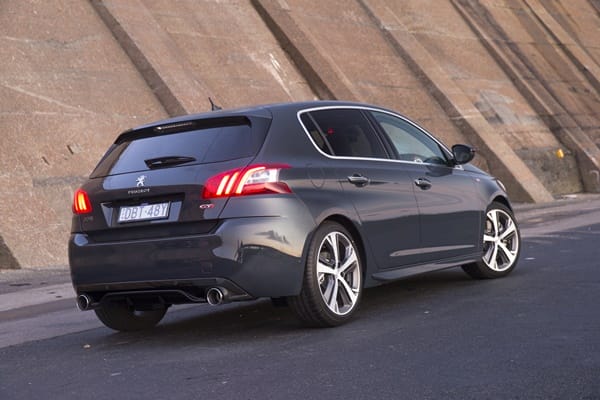 The letters GTi only ever feature on Peugeot products with the highest performance. An acronym of Grand Tourer Injection, it's a badge which has become shorthand for the hot hatch segment; a sector in which Peugeot has more than played its part.
Products such as the 205 GTi and 309 GTi have acquired near-classic status in the decades since launch, and remain hugely popular with owners who appreciate their exceptional dynamic performance.