Hello and welcome to Overdrive a program that looks at cars and transport from a variety of angles.
I'm David Brown
And in this weeks program
Are commuter car parks worth it? (1:39)
Via brings micro-transit service in Seattle (2:31)
Warn fellow road users about potholes and earn cryptocurrency as you drive (3:03)
How the world's first flying car racing league was born (3:59)
Ford's self-braking shopping cart will stop your kids ramming strangers' shins (4:45)
Does the Ford Mustang has an unfair advantage (5:45)
There are two motoring minutes from Rob Fraser both about Isuzu products
The DMAX X Runner (6:51)
MUX Update (14:19)
We hear again from rally driver Molly Taylor and what she went through in travelling to England to prove her credentials as a driver. (7:48)
We hear Alan Zurvas' report on a historical event for Citroen (15:17)
And we get our resident artist Dean Oliver and Brian Smith to talk about the changing outward appear of cars in the light of the Shanghai Motor Show (20:52)
Commuter Car Park Fund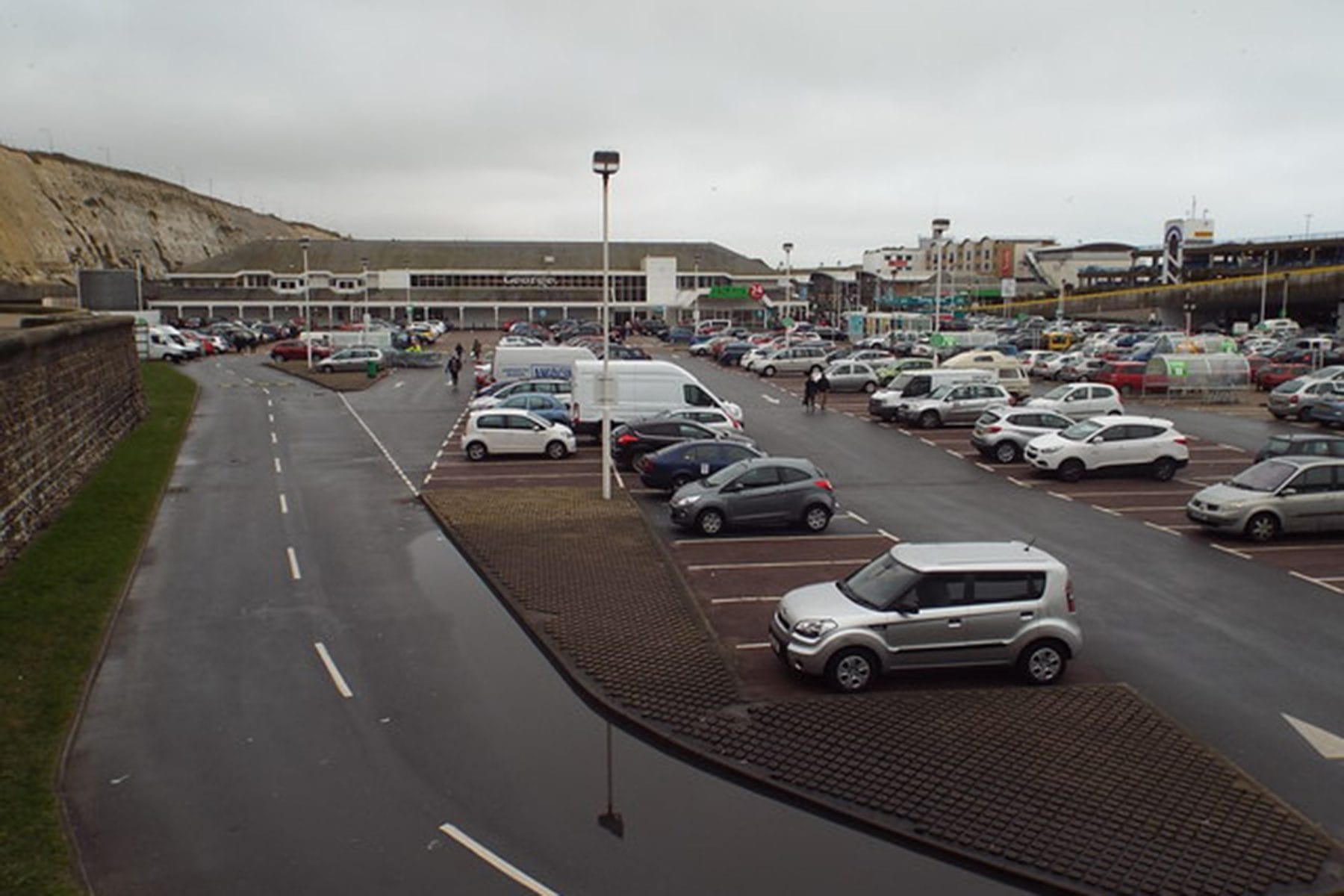 In the recent federal budget, the Coalition government announced a Commuter Car Park Fund, of $500 million.
Four authors from the University of Melbourne recently wrote an article for The Conversation questioning the value of building commuter car parks.
They raised a number of interesting points
Assuming an optimistic 1.5 people per car, building new car parks might only serve 4% of the current number of people traveling to work by public transport. They believe that there are cheaper ways to get these people to work.
They cite "Vancouver's B-Line bus service which moves 56,000 passengers a day at a cost of less than $14 million a year."
The authors feel that there are Better ways to utilise land use around suburban train stations like direct and frequent bus services.
Via brings micro-transit service in Seattle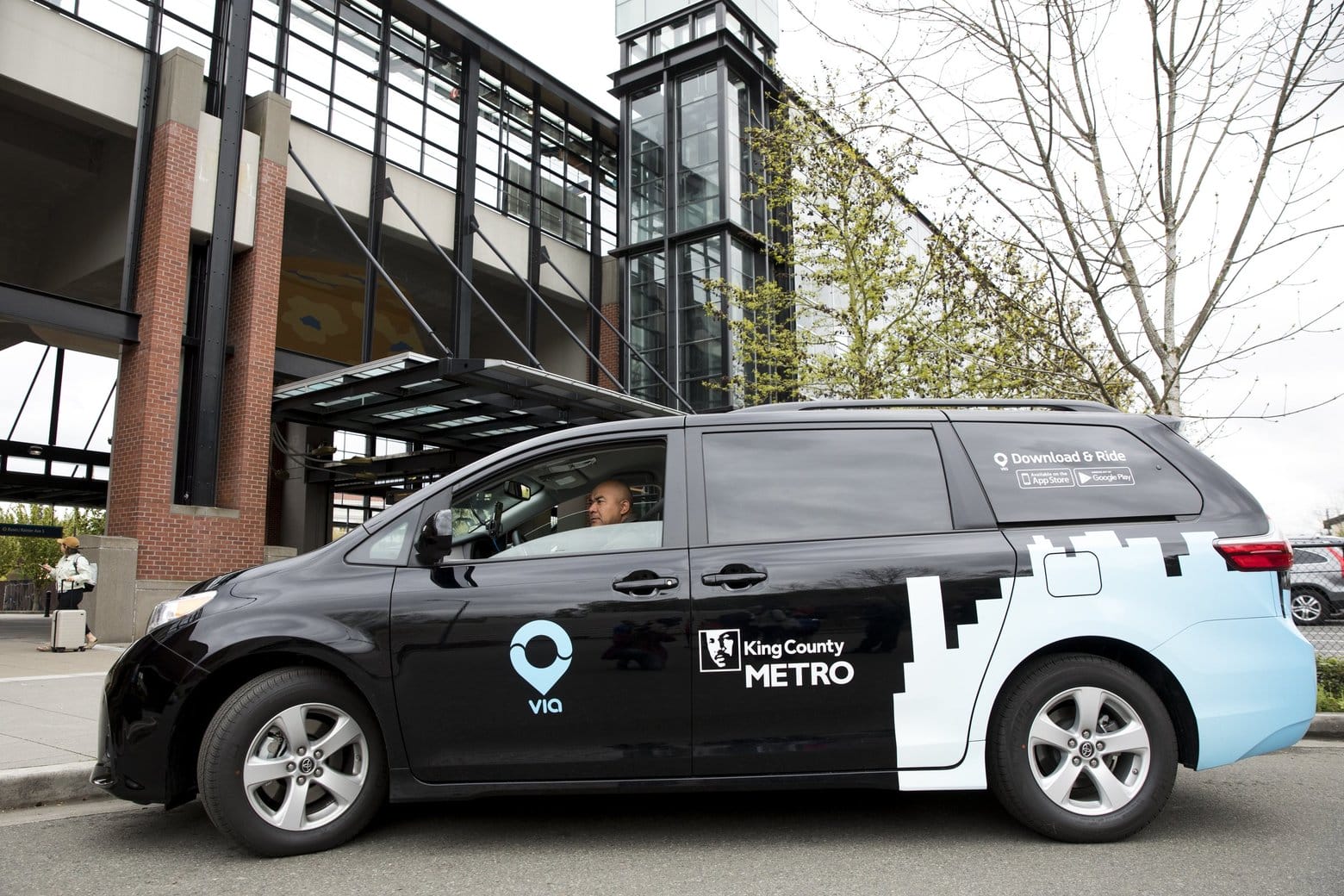 If building parking stations at suburban railway stations is expensive – what are the alternatives?
Via is a new ride hailing service that has just set up a system in Seattle
The company has deployed a micro-transit service comprising of Toyota Sienna vans to connect residents with public transport.
Each van can carry up to seven passengers to Transit Link light rail stations making it easier for commuters who do not own a car or prefer not to drive to connect with trains and light rail.
Warn fellow road users about potholes and earn cryptocurrency as you drive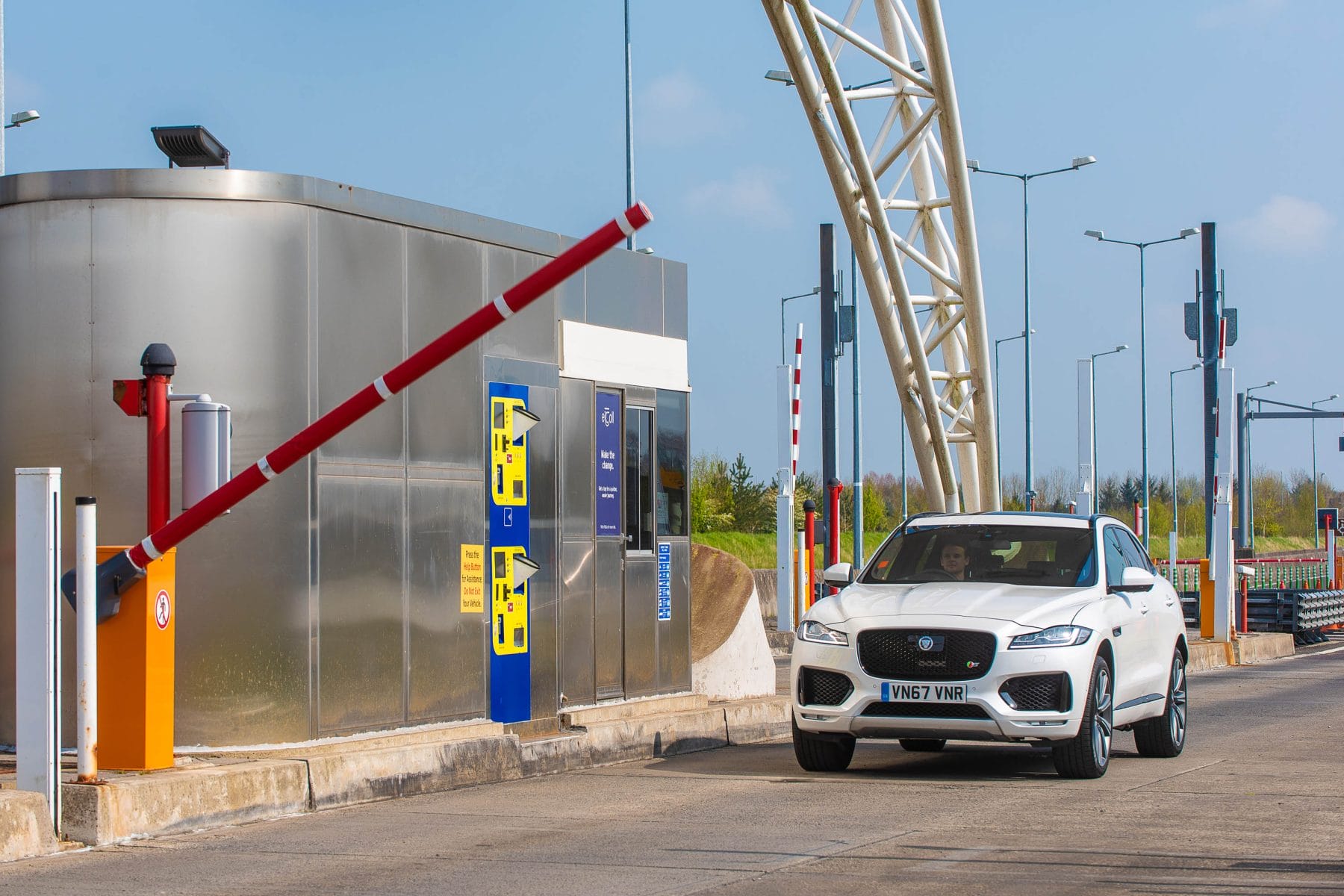 Drivers will be able to earn cryptocurrency and make payments on the move using innovative connected car services currently being tested by Jaguar Land Rover.
Using 'Smart Wallet' technology, owners earn credits by enabling their cars to automatically report useful road condition data such as traffic congestion or potholes to navigation providers or local authorities. Drivers could then redeem these for rewards such as coffee, or conveniently use them to automatically pay tolls or parking fees.
'Smart Wallet' uses the latest cryptocurrency technology and Jaguar Land Rover has partnered with the IOTA Foundation
The advanced connected technology is being trialled at the new Jaguar Land Rover software engineering base in Shannon in Ireland, where engineers have already equipped several vehicles, including the Jaguar F-PACE and Range Rover Velar, with 'Smart Wallet' functionality.
How the world's first flying car racing league was born
From The Jetsons to Blade Runner via The Fifth Element, flying cars are a mainstay of science fiction, and for Australian entrepreneur Matt Pearson, owning one was a boyhood dream.
Pearson is the founder of Alauda Racing, and creator of Airspeeder
Airspeeder is an entirely new Sports League for elite pilots flying manned electric multi-copters head to head in some of the world's most exotic locations.
Manned drones will compete head-to-head, streaking around a track at speeds up to 200kmph. The company has already presented showcases featuring three-quarter scale prototypes, and will unveil its first full-scale prototype at the Goodwood Festival of Speed in July.
Time will see if it will take off.
Ford's self-braking shopping cart will stop your little ones ramming strangers' shins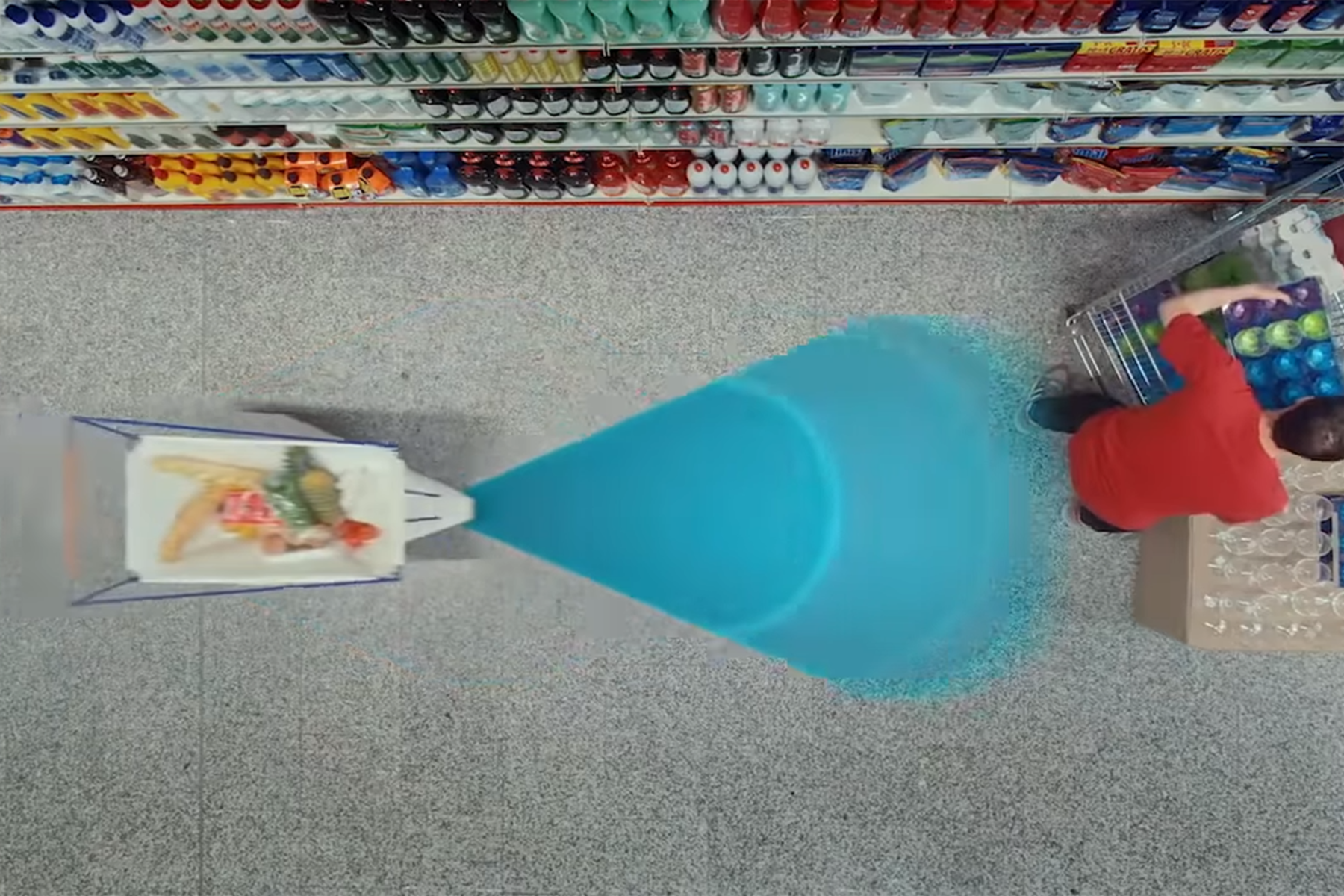 Ford has announced that it may be moving its motoring technology from the highway to the supermarket.
The company has just rolled out a self-driving shopping cart. It utilizes similar technology found in its vehicles that helps drivers avoid accidents on the road.
The shopping trolley uses a sensor to scan ahead for people and objects, automatically applying the brakes when a potential collision is detected.
The Pre-Collison Assist technology uses a forward-facing camera and radar to detect vehicles, pedestrians and cyclists in the road, automatically applying the brakes if the driver does not respond to warnings.
However the trolley is just a prototype. The "Self-Braking Shopping Cart" is part of a series of Ford Interventions where they're trying to solve day-to-day problems.
The cart is only a concept for now, so it won't be appearing in stores just yet, but it's interesting to see other ways in-car tech could be used to solve problems away from the streets.
Does the Ford Mustang has an unfair advantage ??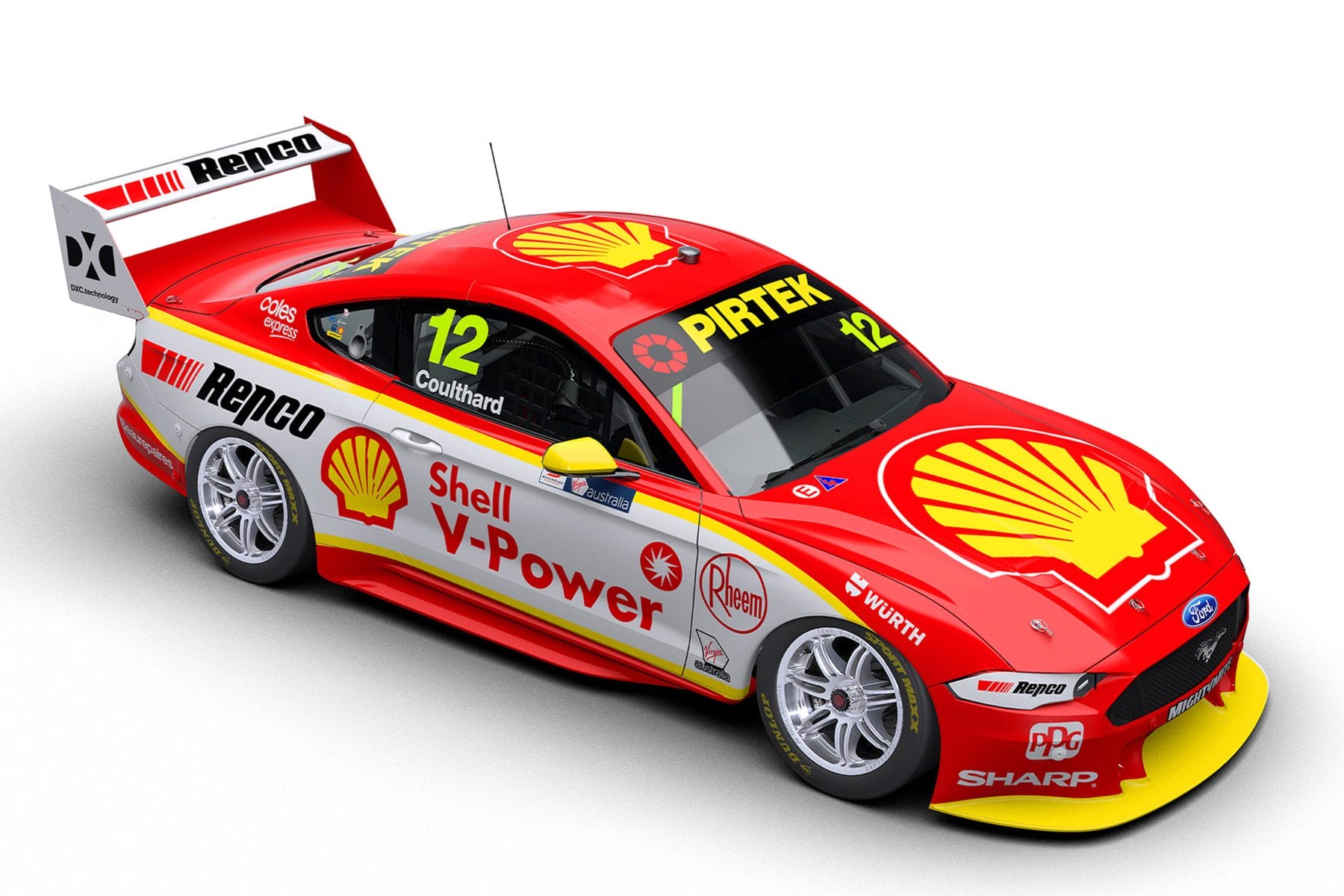 Australian Supercars has confirmed the 2019 Ford Mustang will undergo aerodynamic changes to ensure parity with other cars.
The parity debate has dominated discussions across the opening rounds of the 2019 season.
The Mustang has claimed nine of 10 race victories and taken eight of 10 poles so far in 2019.
Supercars conducted a centre-of-gravity (CoG) test last month across all three tested & approved models – the Mustang, the Holden ZB Commodore and the Nissan Altima.
Ahead of the Tasmania round, ballast tweaks were applied to both the Mustang and the Commodore.
However, data gathered following the Phillip Island round has confirmed the Mustang has an aero advantage.
As a result, the Mustang is set to undergo changes to both the rear wing and undertray.
The discussion will likely roll on, considering Supercars approved the Mustang's aero package during testing conducted late last year.
You can find more information at Driven Media or previous programs are available as podcasts on iTunes or Spotify. OR our Facebook site OverdriveCity
Originally broadcast 5 May 2019