Welcome to Overdrive, a program that proudly gives you the alternative facts to all aspects of motoring and transport. I'm David Brown
The times each story appears in the program are noted (mm:ss)
News (1:21)
Kia becomes more prestigious with the EV6
A new player in the market – BYD
Audi e-tron GT – It's about performance stupid
Canberra – full of policies but not charging stations
Feature Story (6:33)
We look at the three new EVs that have been shown to the market in the last week and talk to:
Kia, and BYD executives
Report on Audi's presentation of their electric GT
Here from a suspension expert on why electric cars are different
And an owner of a new EV as they adapt to a new world
Motoring Minutes (27:13)
Kia becomes more prestigious with the EV6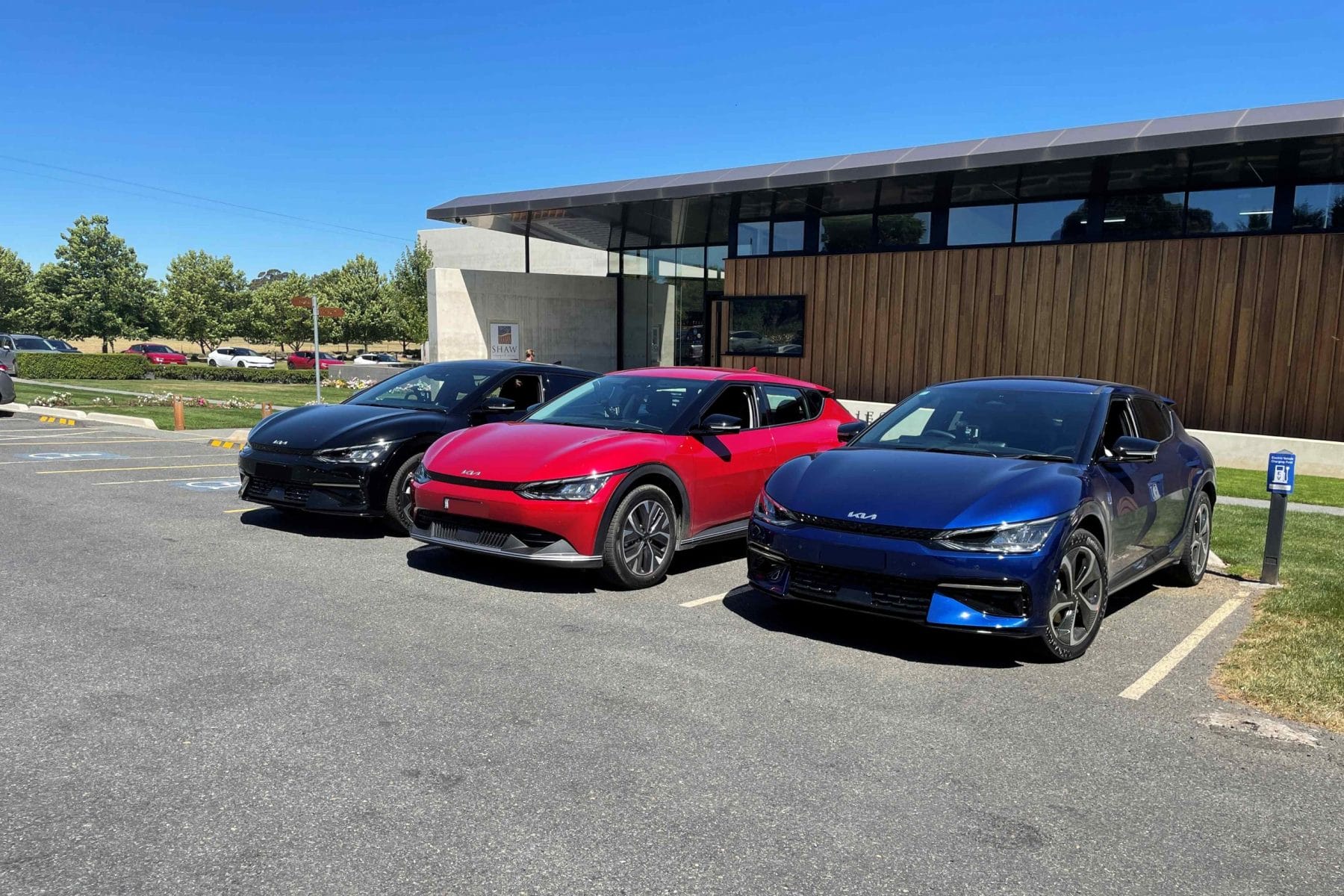 Kia has launched their electric large SUV the EV6.
The vehicle with an eye-catching appearance, many features, and great performance is now their halo car as the brand becomes more prestigious.
Two equipment levels, Air (only in two-wheel drive) and GT-Line (in two or four-wheel drive)
All models have a 77.4 kWh battery and the range varies from 484 km to 528 km.
Red is the standard colour, most other colours cost an additional $520. The GT line has a Kia first: a matt finish called Monscape with an additional cost of $3,295
All models have a locally tuned suspension to suit Australian roads and it handled the twisting roads in the ACT rural areas very well.
The head-up display on the GT-Line, with a wide layout is class-leading
Prices before on-road costs range from $68,000 to $83,000.
A new player in the market – BYD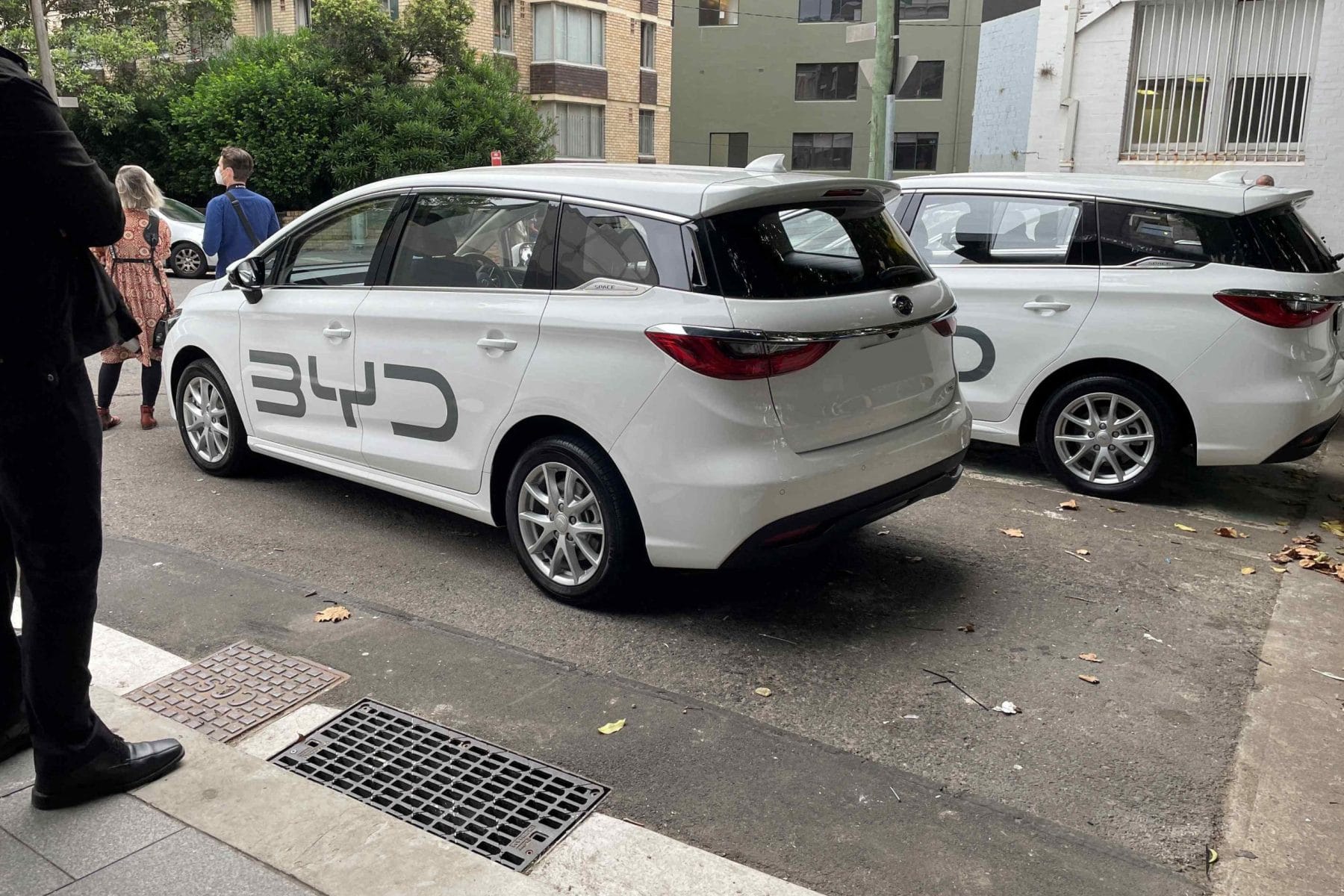 The Chinese electric vehicle manufacturer BYD has shown the first passenger vehicle it will soon sell in Australia.
It is a compact to medium-sized SUV they call the ATTO3.
It has a single motor driving the front wheels
For an electric vehicle, there's reasonable power of 150kW and 310 Nm of torque
There are two levels based on the size of the battery with the corresponding range of either 320 km or 420km. The publicity material quoted figures that were up to 25% higher but this used a much older, less reliable testing procedure.
There is a surprising level of equipment including an electric panoramic sunroof, 12.8-inch display with Bluetooth® phone connectivity, and wireless phone charger.
Safety technology includes rear cross-traffic alert and braking.
But the big feature is the price with the shorter-range model at $45,000 driveaway and the longer range at $48,000 driveaway. This is approaching parity with internal combustion vehicles and potential saving over an 8-year ownership period.
Audi e-tron GT – It's about performance stupid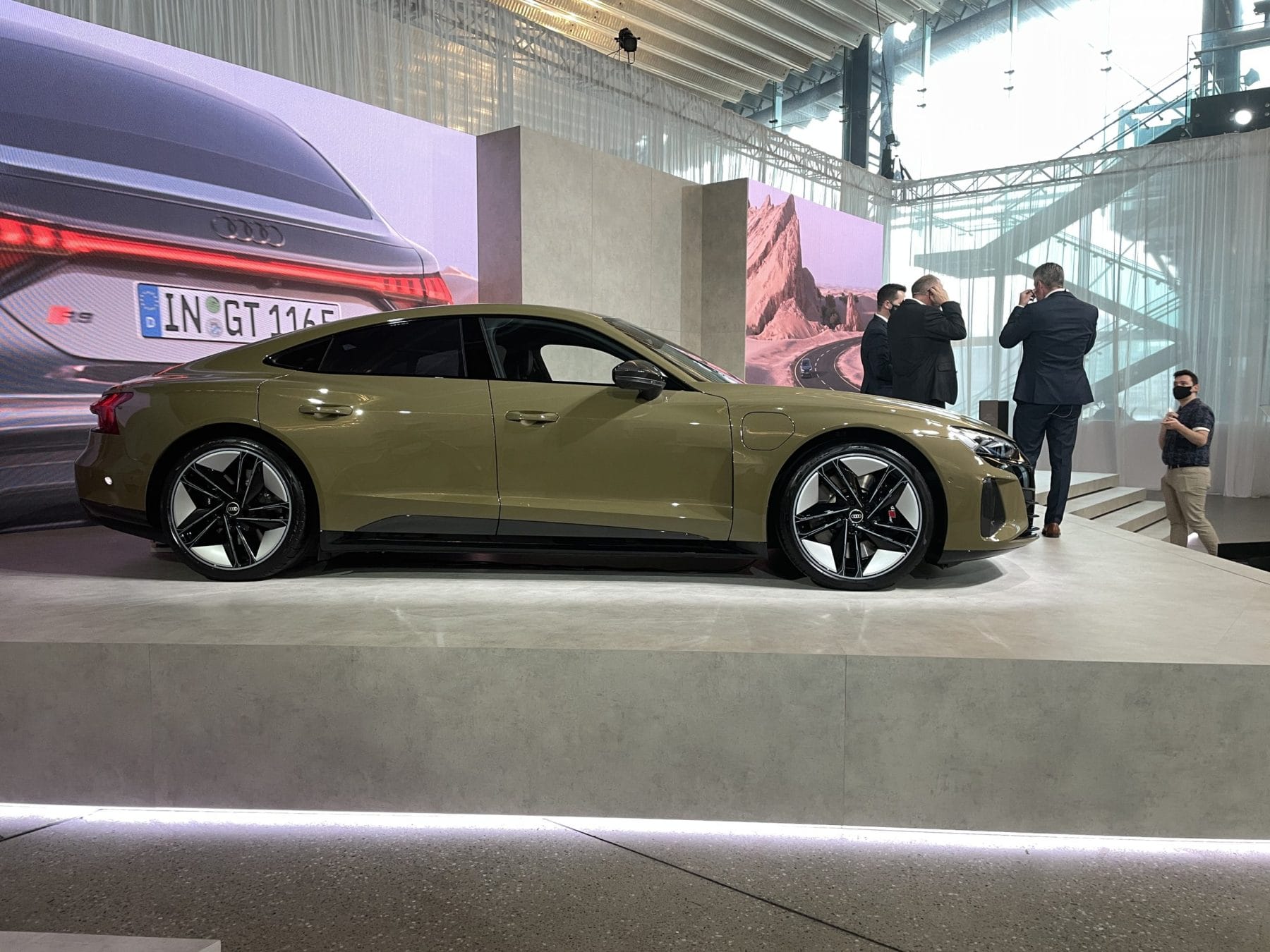 Audi has shown Australia for the first time an electric vehicle with style and supercar performance.
The e-tron GT is a four-door fastback with a wide, low, sleek, flowing design. With supply constraints, however, it will not be in the showrooms here until September 2022 at the earliest.
This is truly a performance car with both of the two variants having all-wheel drive.
The base model e-tron GT has 350kW (which you can boost to 390kW for a short time) and 630 Nm of torque
The RS e-tron GT has 440kW (boosted to 475), that's nearly 640 hp in the old measurement and it has 830 Nm of torque.
The GT will accelerate from zero to 100km/hr in 4.1 seconds while the RS takes just 3.3 seconds.
The price starts at $181,700, and reaches nearly a quarter of a million dollars plus on road costs.
Canberra – full of policies but not charging stations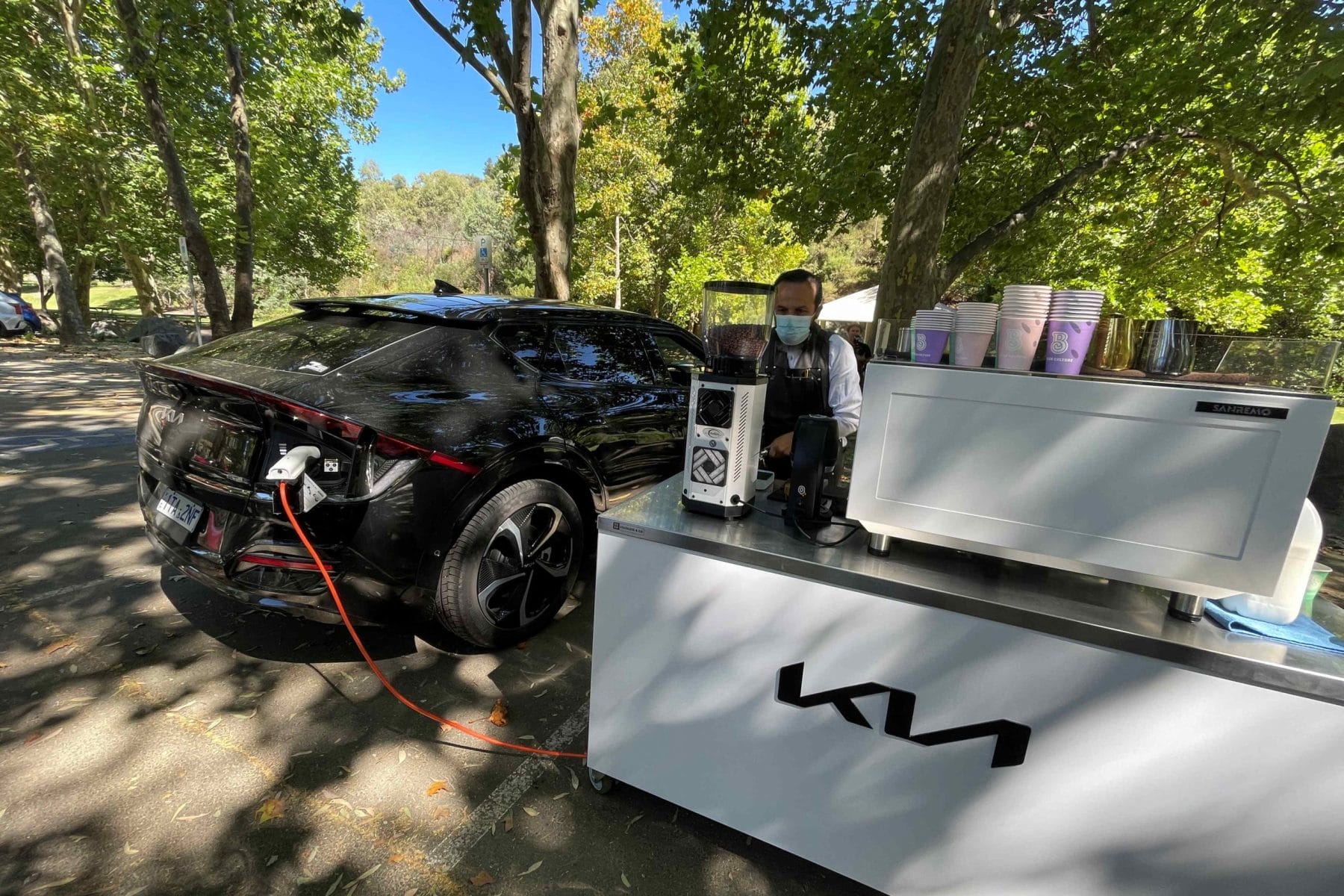 The drive program for the launch of the Kia EV6 electric vehicle highlighted the inadequacy of charging stations in the ACT.
While the government has done some flag-waving about buying 20 hydrogen cars and installing a hydrogen station, the organisers of the EV launch found only three locations with 50 kw electric chargers, small in number and way short of the 350kw charges that can produce good turnaround times.
Not knowing if a charging station was working or if it would be available when you got there compounded the problems.
At one stage a car had just enough power to get to a charging station but could not risk getting back if the site was not available. An internal combustion engine car was sent to see if everything was working before the EV could start the trip.
Similar anxiety arose when planning to charge at the fast charger in Goulburn on the way home.
Goulburn is also an unpleasant site. Previously when a car company wanted to take some publicity pictures at the site, they had to send in cleaners to make the location look respectable. It is not a site that gives you confidence and a sense of security especially if it is at night.
We are inexorably moving to a significant use of EV; more infrastructure is needed.
You can find more information at Driven Media or previous programs are available as podcasts on iTunes or Spotify. OR our Facebook site OverdriveCity
Originally broadcast 26 February 2022  across Community Broadcasting Association of Australia (CBAA) and Torque Radio affiliated commercial radio channels and has a weekly audience of over 450,000.