Motoring Minute weekly news for Saturday 26 February 2022 bringing you the latest little bits of news for car enthusiasts of the International and Australian Automotive landscape.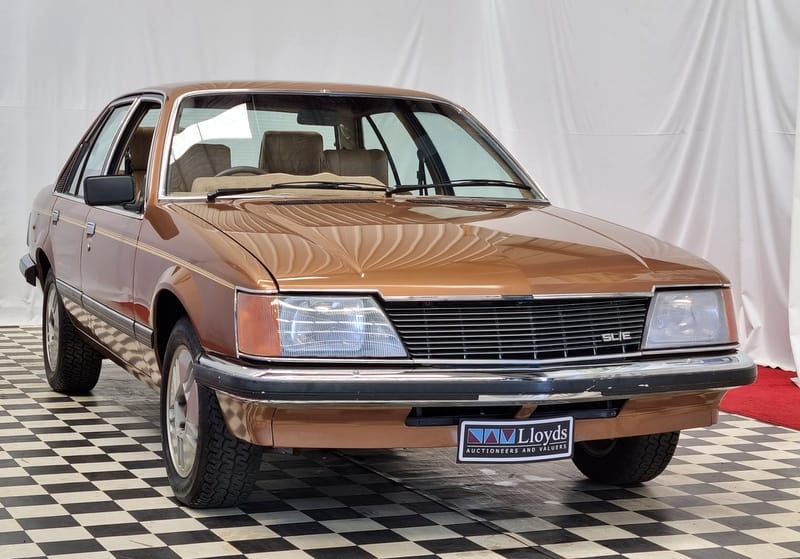 Rare Holden Commodore found only one in Existence.
Starting the news this week is the discovery of an extremely rare 1 of 1 Holden Prototype that has been uncovered from beneath a dust sheet in country Victoria which has never been driven. It is going under the hammer at Lloyds Auctions this weekend alongside nearly 400 other classic cars.
This is the only one remaining in the world of three Holden prototype models that were made for the VH SL/E Commodore after the other two were destroyed by General Motors Holden (GMH).
"This Holden is in near showroom condition and is a once in a lifetime barn find, you do not want to miss the opportunity to own this piece of significant history," said Mr. Lee Hames, Chief Operating Officer for Lloyds Auctions.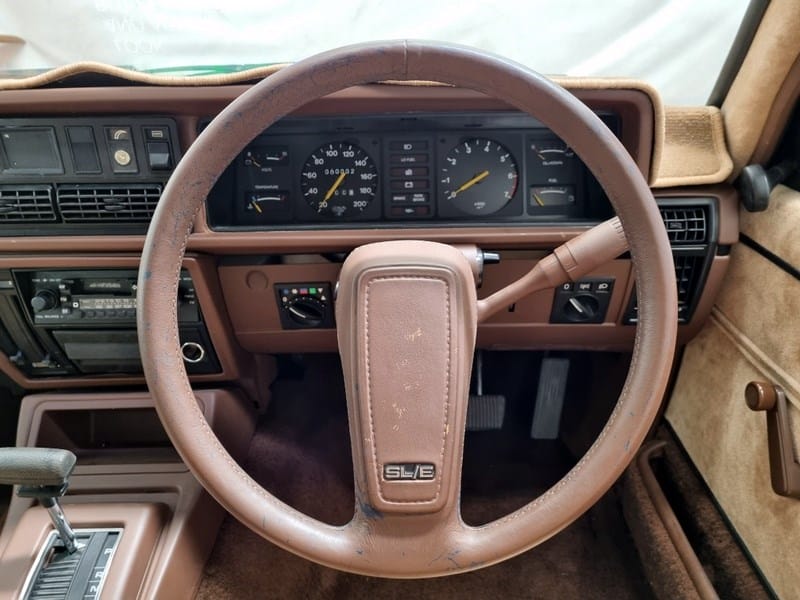 This is an unrestored Monaro with mostly original paintwork and completely original interior, and it was also featured in the September 2020 Unique Cars magazine as a survivor car special.
"As we have seen in recent years, results consistently show that Australian classic vehicles that are in original condition, of limited build number, has a steel bumper, celebrity affiliation or significant provenance just continue to grow in value," continued Mr. Hames.
The vehicle features as part of an eight-page article in this month's edition of Unique Cars magazine and has never been started or driven, with an odometer reading of just a few meters.
The panels of the car have been hand formed, the grille expertly crafted from wood, and there are even lumps of automotive modelling clay left over in the boot. The radio/cassette player was even hand crafted by Holden designers.
There are also close to 400 other classic cars going under the hammer such as the 1968 Holden HK GTS Monaro 327 Bathurst Coupe.
"It's going to be a massive auction with a lot of rare and unique vehicles going under the hammer, who knows when we might see them again," said Mr. Hames.
The 1979 Holden VH SL/E is an extremely important piece of Holden history and a first time on the public marketplace.
This 1979 Holden VH SL/E goes under the hammer this Saturday and is open for bidding now here. To watch a video on the Holden please click here.
The auction will be LIVE streamed on Facebook and on the Lloyds website at www.lloydsauctions.com.au.
TO LISTEN TO THE RADIO REVIEW CLICK BELOW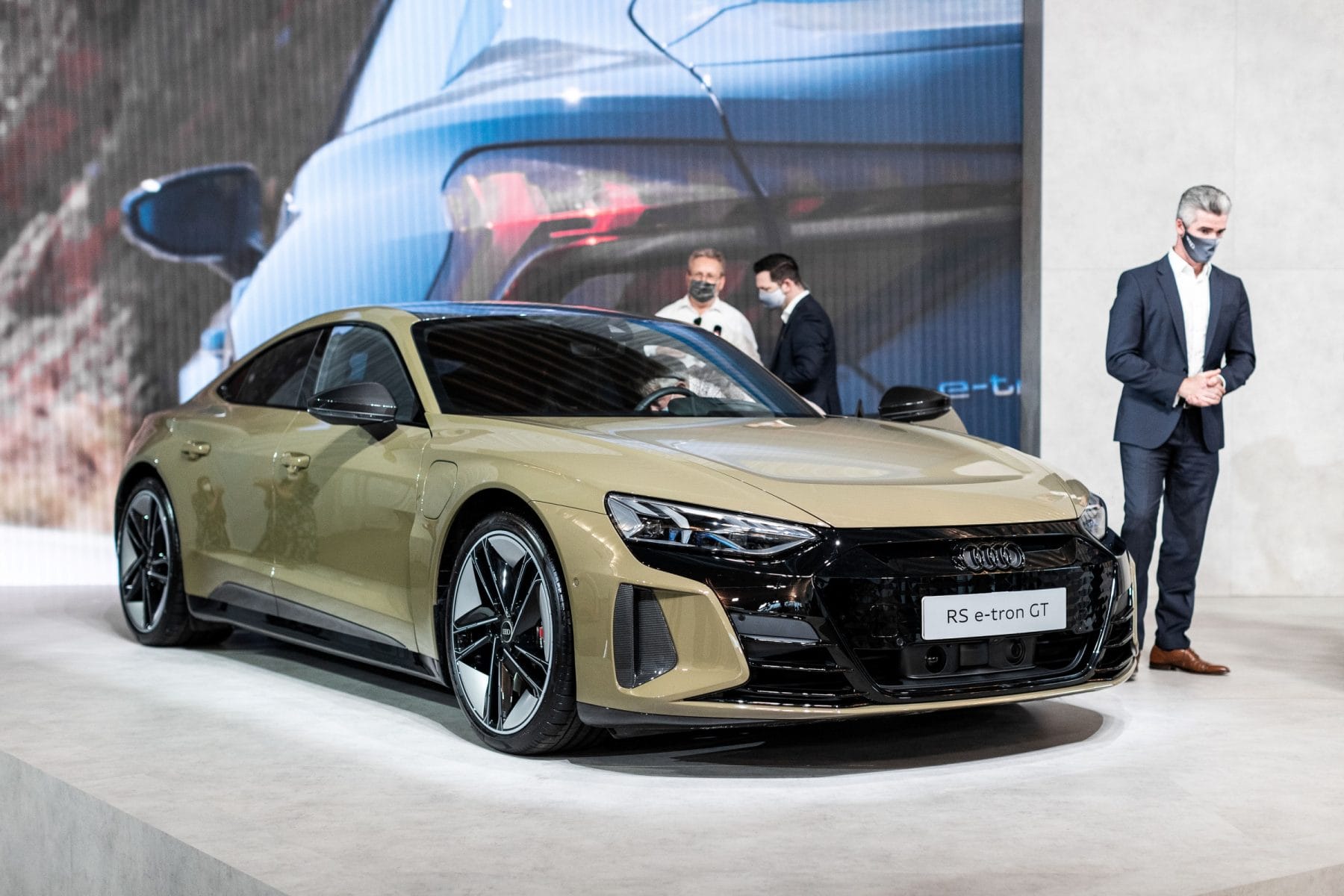 Audi e-tron GT and RS e-tron GT
Audi has revealed at an exclusive function the highly-anticipated Audi e-tron GT quattro and RS e-tron GT.
Scheduled to arrive in September 2022, the e-tron GT is a preview for the scintillating future of electric mobility from Audi. The four-door coupé combines emotive design, powerful drive, and dynamic handling with ease, signaling the start of a new era of performance and staking its claim as the gran turismo of the future.
Bold words for a bold design.
The e-tron GT and RS e-tron GT look stunning, offer incredible dynamic performance, but most significantly, they do this while emitting zero driving emissions.
"The e-tron GT is what the performance car of the future looks like."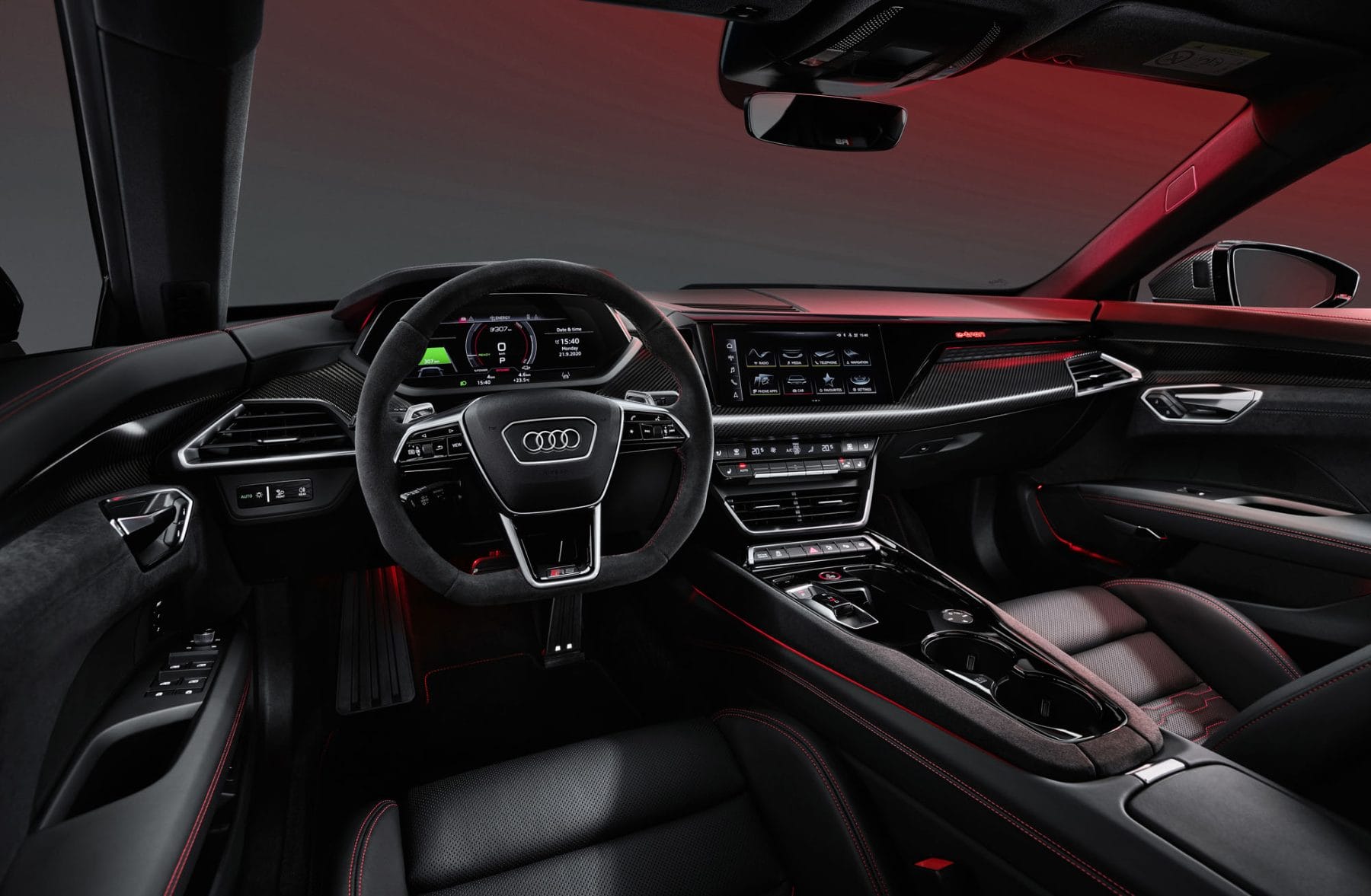 At the heart of the Audi e-tron GT sits two electric motors, one at the front and one at the rear, combining to produce an output of 350kW (390kW boost) and 630Nm. The incredible RS e-tron GT goes further, with 440kW (475kW boost) and 830Nm, reaching 100km/h from rest in a staggering 3.3 seconds. The 93 kWh battery ensures a driving range of up to 488 kilometres (WLTP combined range) is possible, while recharging at the maximum 270kW Direct Current (DC) capacity replenishes 100km in just five minutes.
The e-tron GT quattro starts from $181,700*, The RS e-tron GT advances to the next level. Starting at $249,700* plus the usual costs.
Audi Australia is also offering all e-tron vehicles – including the e-tron GT models – with a comprehensive customer offer that includes a 6-year subscription to the Chargefox charging network.
This is another step in the electric car push from manufacturers.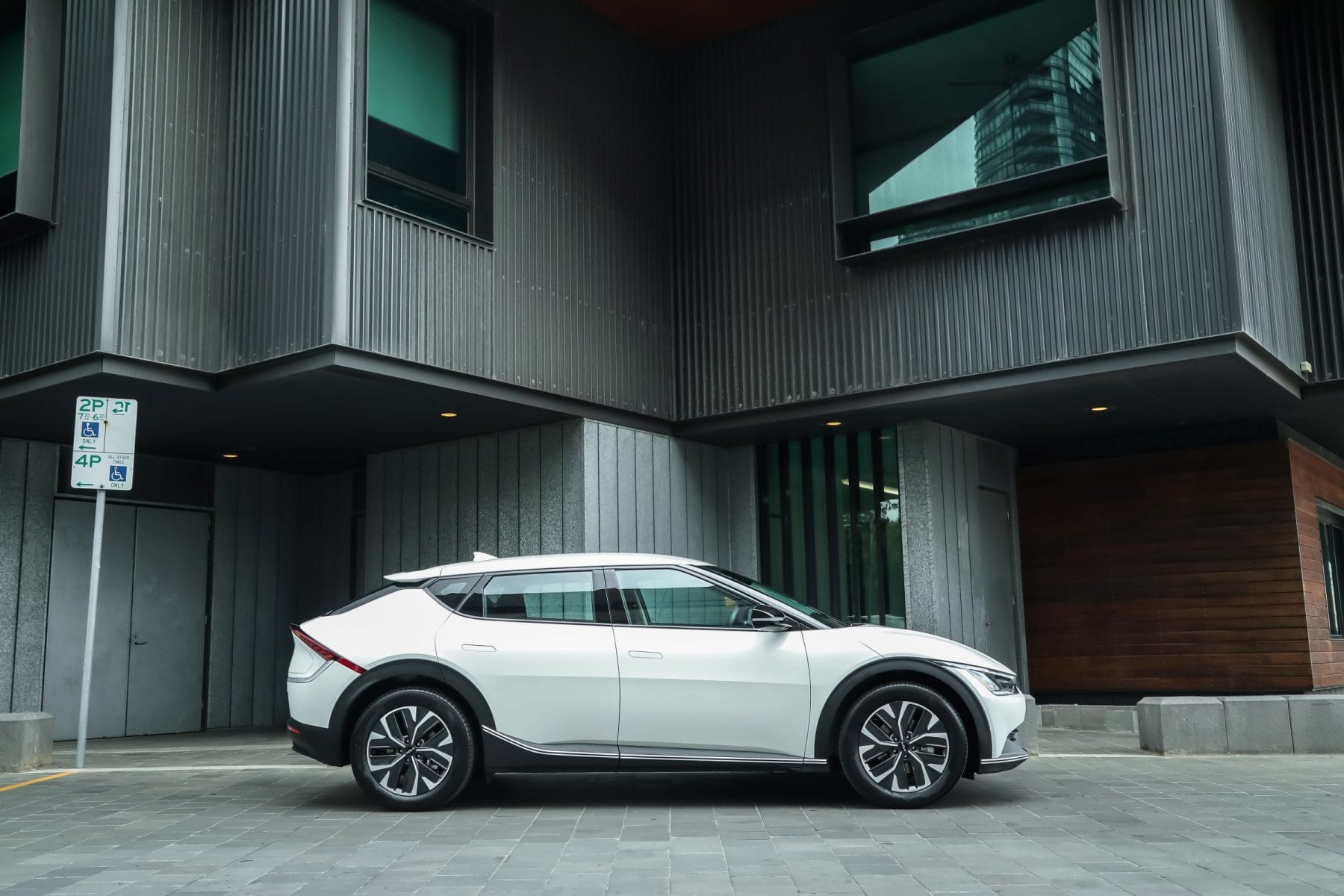 KIA Launches their first dedicated EV in Australia
The EV6, Kia's first dedicated battery electric vehicle (BEV) built on the company's EV platform (Electric-Global Modular Platform or E-GMP), has arrived in Australian showrooms.
The EV6 is the first of seven dedicated BEVs to be built on the E-GMP Platform and displays a future-oriented EV design characterised by high-tech details. It is powered exclusively by electric energy and brings a long-range, zero-emissions powertrain to the Large SUV market.
The EV6 is available in two grades; the range focused EV6 Air in rear-wheel drive only (RWD) and top trim GT-Line with RWD or all-wheel drive (AWD) options.
The performance EV6 eGT with follow in late 2022 or early 2023.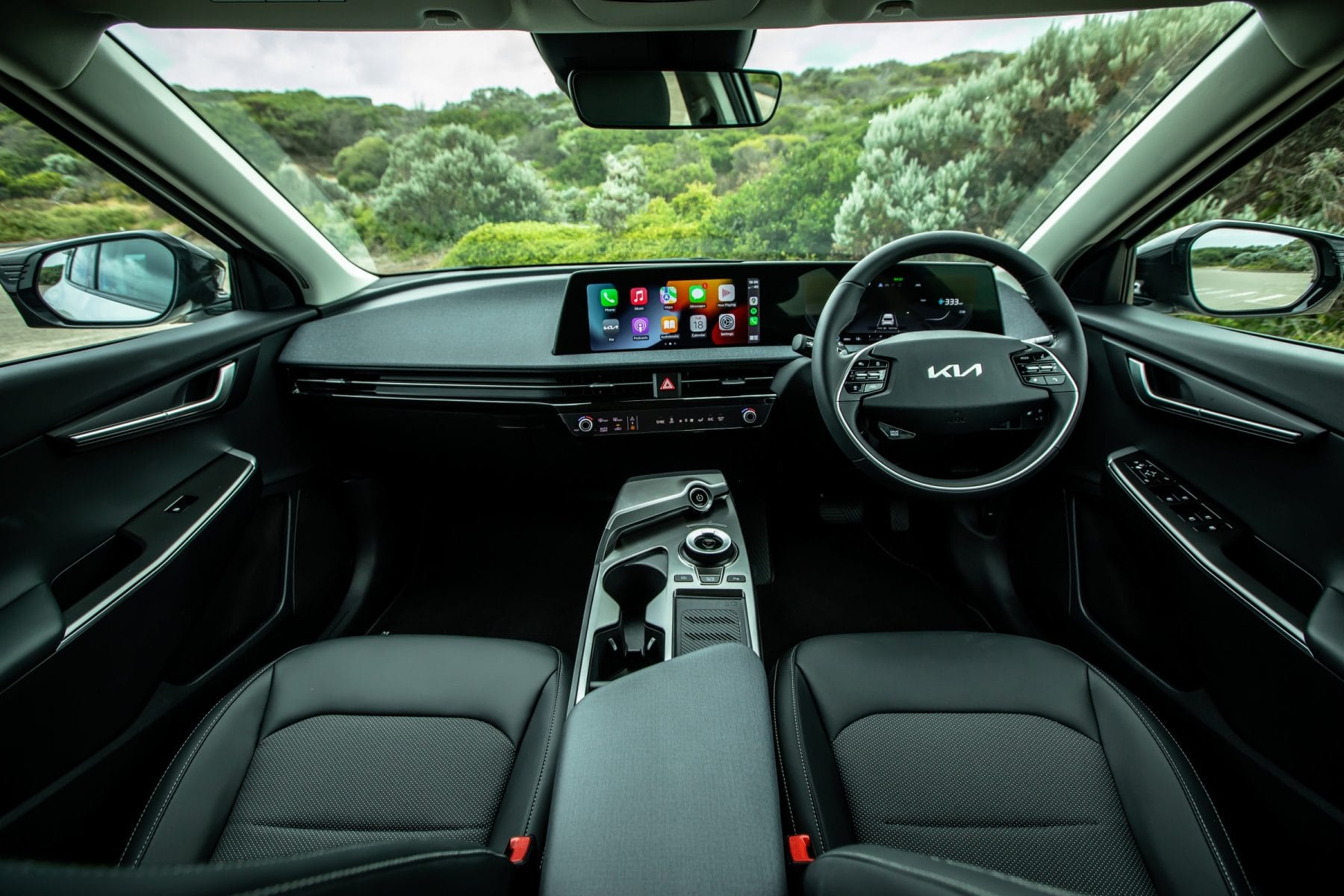 The RWD single motor EV6 entry-level Air starts the range off at $67,990 (RRP), producing 168kW power and 350Nm of torque and a single charge driving range of 528km, with 0-100 acceleration being reached in approximately 7.3 seconds on 19" alloy wheels.
The RWD single motor is also available as a choice in the GT-Line line-up with 20" alloys as standard, a driving range of 504km and priced at $74,990. The optional AWD dual motor really lifts the bar in the GT-Line range, producing 239kW/605 Nm and hitting 0-100 in approximately 5.2 seconds. The AWD comes with 20" alloy wheels, a range of 484km and a RRP of $82,990.
500 units of the EV6 (Air and GT-Line trims) have been earmarked for Australia during 2022 and will be sold through the Kia dealer network. Like all Kia models, the allocation will be staggered throughout the year.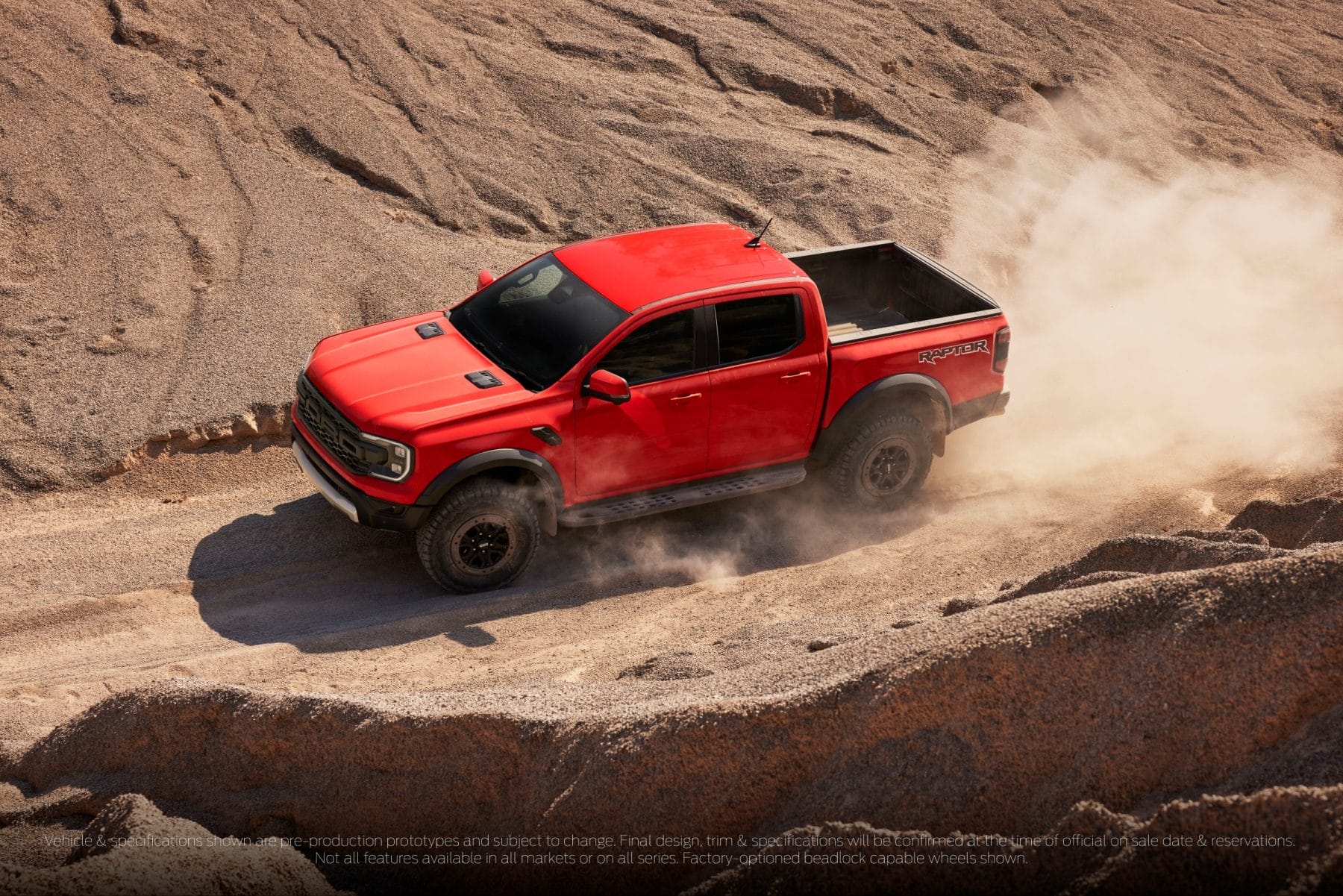 Next-Gen Ranger Raptor rewrites the rulebook for off-road performance
The Next-Generation Ford Ranger Raptor has arrived. Designed and engineered to dominate in the desert, master the mountains and rule everywhere in between, the second-generation Ranger Raptor raises the off-road performance bar as a pick-up built for true enthusiasts.
Developed by the Australian design and engineering team with Ford Performance DNA, Ranger Raptor is the ultimate performance derivative of the Next-Gen Ranger. With smarter technology and next-generation hardware, Ranger Raptor blends raw power with mechanical and technical precision to create the most advanced Ranger ever.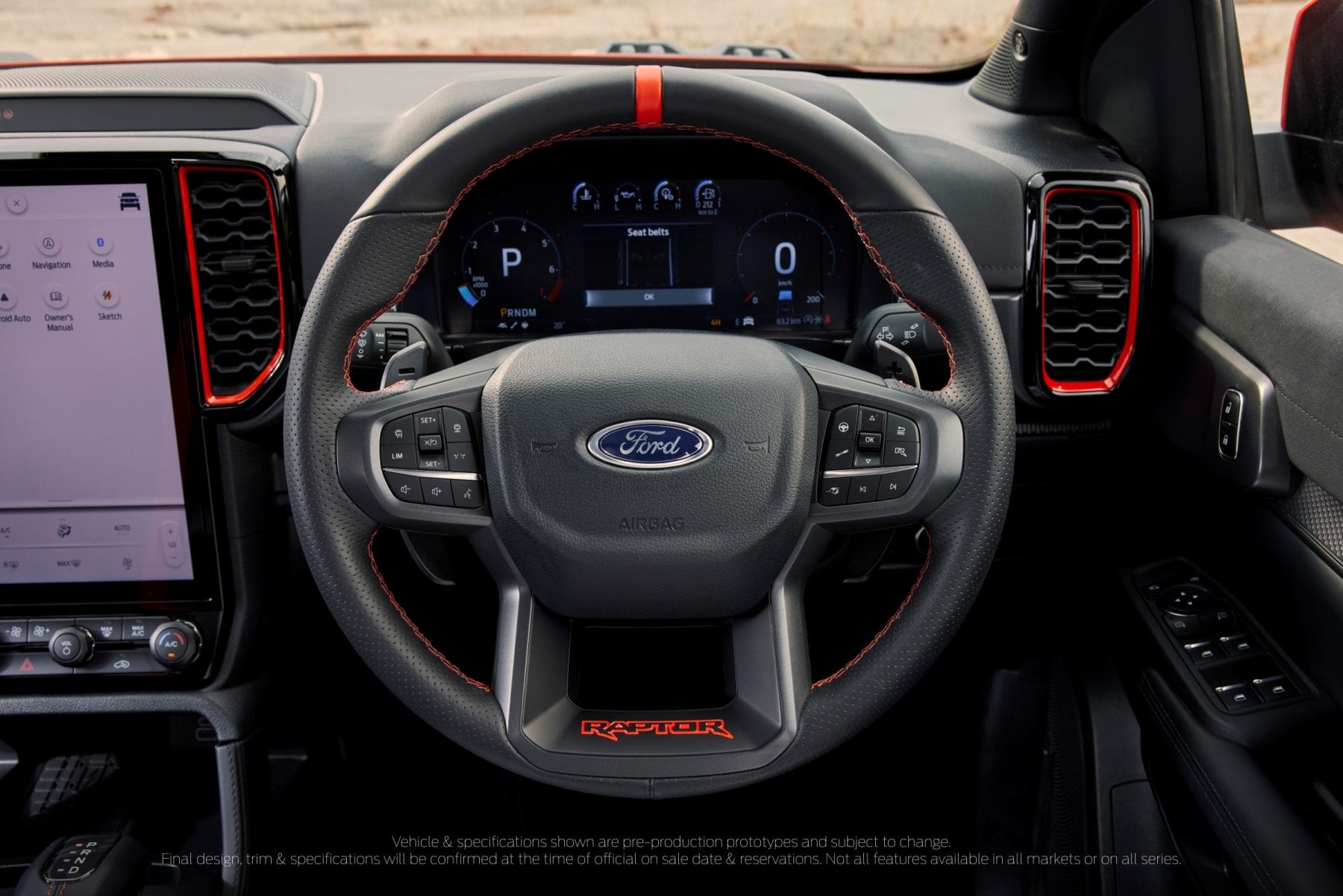 The biggest news for performance fans is the introduction of a new 3.0-litre V6 Twin Turbo EcoBoost engine producing up to 292kW (392hp) at 5650rpm and 583Nm of torque¹ at 3500rpm tuned by Ford Performance. This engine provides a huge boost in power and torque over the current 2.0-litre Bi-Turbo diesel engine.
The 3.0-litre V6 Twin Turbo EcoBoost engine boasts a compacted graphite-iron cylinder block, which is around 75 percent stronger and up to 75 percent stiffer than the iron used in traditional castings. Ford Performance ensured the engine delivers immediate response to throttle inputs, and a race-bred anti-lag system enables rapid delivery of boost on demand.
Mated to a 10-speed automatic transmission – each gear programmed with its own boost profile – Raptor's new engine delivers effortless acceleration on gravel, dirt, mud or sand. An electronically controlled active valve exhaust system amplifies the engine note in four selectable drive modes (Quiet, Normal, Sport and Baja2).
This is the Motoring Minute Weekly News
Im Rob Fraser
Motoring Minutes are heard around Australia every day on over 50 radio channels through the Torque Radio network. 
Motoring Minute has an average daily audience of over 150,000 listeners. That's over 750,000 listeners a week.
Motoring Minute is also broadcast as part of Overdrive Radio Program, which is broadcast through the Community Radio Network across Australia.
Motoring Minutes are also syndicated through various news sites around Australia