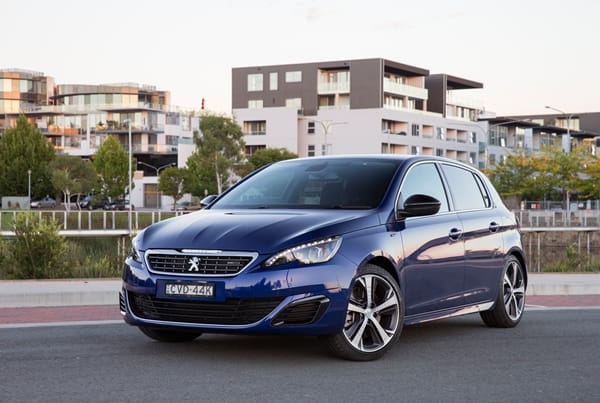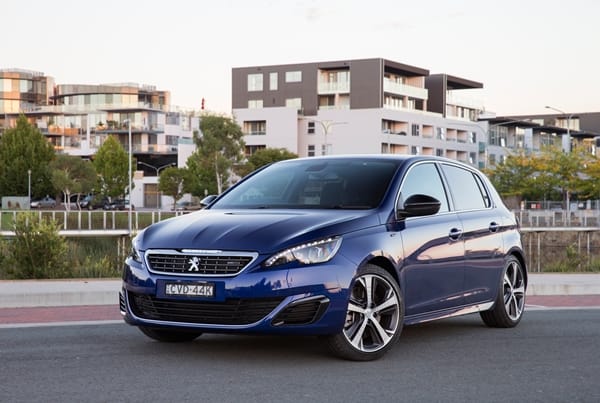 We are a society that wants everything – and our cars are no exception. We want that oomph of power when we hit the accelerator but we also want the comfort of a suspension tuned to everyday driving conditions. We want a weekend race car that also suits the daily school runs. We want a sporty and edgy exterior that still exudes class and sophistication. We want something different but we're creatures of habit. We want all the latest mod-cons but don't want to break the bank.
No wonder choosing a car is an exhaustive experience. Just imagine how hard it is for a manufacture to pack all of our demands into their next creation! Well, I think Peugeot has done a pretty damn good job at this delicate balancing act with the new 308. With a range of 5 different variants there is something to suit everyone. However the top of the line GT seems to fit the bill quite nicely.  The 308 GT comes in two drivetrain options – the manual 1.6L turbo petrol or an automatic 2.0L turbo diesel – the latter being our test vehicle for the week.
I am a big believer that first impressions always count and Peugeot makes a bold one. There is no mistaking a Peugeot for anything else and its distinctively French DNA is ever-present in the new 308. This 5-door hatch is anything but boring suburban with its broad stance and curvaceous bonnet, traveling past angular accents to a squared rear. Simply put is rather dynamic. Of course the signature sporty features are present with 18" alloy wheels, dual chrome exhaust and the Peugeot grille.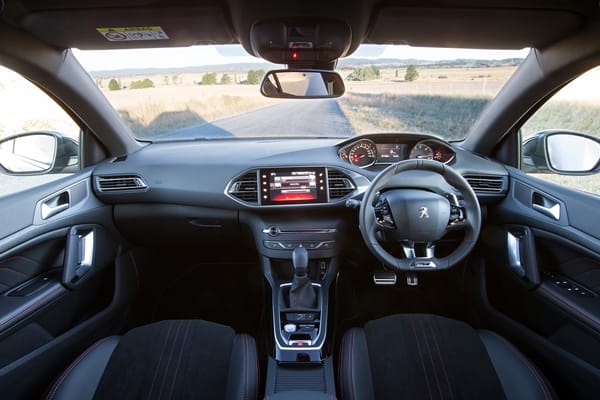 Once inside you're greeted by top quality leather trim with contrasting red stitching and the unique oxymoron of Peugeot interiors. Clean-cut and uncluttered design are a signature for the manufacturer, which would lead one to think everything is in its natural place and is easy to operate. Unfortunately, that's where Peugeot is a contradiction and while the new 308 is an improvement, it is by no means easy. Like I said previously, we are creatures of habit so it took a while to figure out the cruise control – something I suggest you do before you start driving, unlike me. Not only are its buttons and function completely different, the stalk is entirely hidden behind the steering wheel making it impossible to decipher what you're pressing when going 110km/hr down the freeway. You will undoubtedly turn on your windscreen wipers when turning left, like all European cars, and use a few choice words while navigating the touch screen. Once you understand the Peugeot way however, it's easy. It's an adjustment is all; one that unless you're going to drive the same car for 50 years, will have to be made at some point.
Keyless entry and push button start heads up the mod-con list which includes a huge 9.7" touchscreen with satellite navigation, a whopping 6.9GB Jukebox, Bluetooth connectivity and two USB ports – something that's incredibly handy. Shifting over to the driver's dash and it is very well laid out, featuring all the essentials within your eye-line, slightly higher than most however it makes for easier reading while driving. Comfort throughout is at a premium with quad-zone climate control, an air-conditioned glovebox and both sports style front seats featuring lumbar support and massage functions with optional heating. What is lacking for the front passengers however is cup holders and for someone who always seems to have one too many water bottles – this was an issue for me. The rear centre armrest had some however.
As I'm sure you're well aware of by now – safety is a number one priority for me, it should be for you and it certainly is for Peugeot. The 308 GT received a 5 star ANCAP rating thanks to its shopping list of safety features including ABS with Electronic Brake Force Distribution, EBA, ESP, impact absorbent panelling on the front doors and six airbags. The entire 308 range also boasts two very smart features – automatic door unlocking in an accident and automatic activation of hazard lights when you engage in emergency braking. Besides all the essentials – the GT also features an electric parking brake, reverse camera with front and rear parking sensors, blind spot monitoring, automated park assist (something I still cannot get used to) and 'Follow Me Home' headlights.
Now we've covered the features, let's talk engine. Our test model was the diesel variant whose 2.0L turbo engine produces 133kW of power @ 3750rpm and 400Nm of torque @ 2000rpm. This variant is only available in automatic transmission and isn't as fast off the mark as the petrol version, reaching 100km/h in a respectable 8.4s. The diesel engine comes into its own however once you get going and will comfortably cruise effortlessly down the freeway. The 308 GT does come equipped with the stop-start function that people either love or hate – personally – after a while I forget its even happening.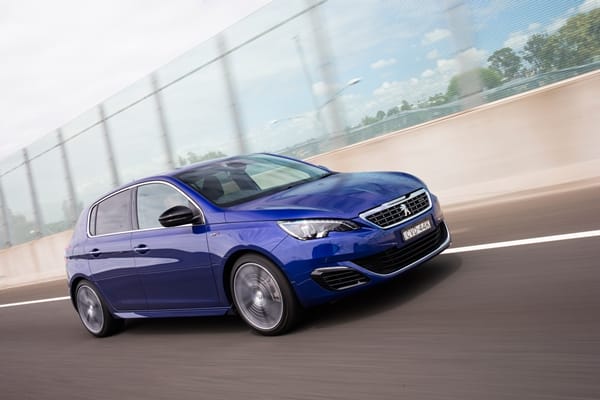 Despite its sporty styling it is by no means a fast paced, corner hugging vehicle and those who are buying it expecting this, clearly are looking in the wrong direction. Many people these days, motoring journalists included, are expecting sports car performance when greeted with flares of sports design; and are disappointed and critical when they fail to deliver. Surprise surprise, people just enjoy the look and don't necessarily want to be the next big thing in race car driving. At the end of the day, we all use a car to get from A to B on our mostly mundane daily routines and need something that is practical. Can't blame us if we want something that looks a bit flashy to add some excitement. What I always say is "Is this car fit for its purpose?". Is the 308GT going to be hurdling down Mount Panorama? No. The GT 308 does however provide a quiet ride that is responsive, balanced and smooth – everything you want from a car you're driving every day.
One thing that becomes abundantly clear after spending time in the 308 GT is that it's Peugeot through and through. It's decidedly French. After spending the better part of 5 months living in France last year, I have an appreciation for the French philosophy that's infused in the Peugeot range. The styling and functionality is unique; it's different and for some it's downright infuriating. The same can be said for the French population; but as with the French people – it's important not to mistake confidence with arrogance. While many gripe at Peugeots unwillingness to 'tailor' their design to our expectations and make it more 'user friendly' – I now see that this is true of all French philosophy. They have their way, it works, they won't change it and they won't apologise for it.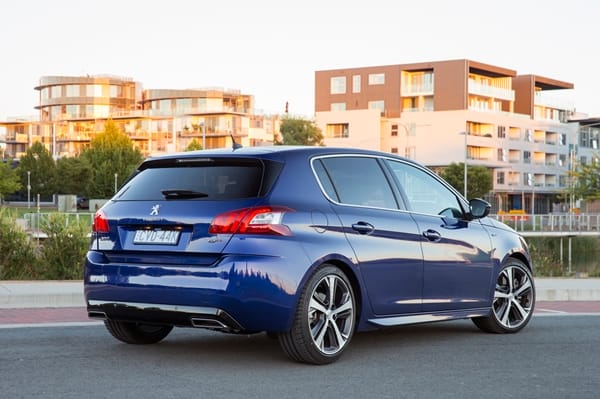 Once you accept this and take the time to learn the Peugeot way – you will be pleasantly surprised with what it has to offer. The Peugeot 308 GT is another perfect example of the unapologetic French DNA that has developed a car that sits in the Australian market as an individual. It's one that needs to be driven to be appreciated, will be loved by Peugeot fans and has the potential to convert many more over to the 'dark side'.