Hello and welcome to Overdrive a program that puts a magnifying glass to the role of cars and transport in our society and ends up burning a hole in it. I'm David Brown
The times each story appears in the program are noted (mm:ss)
News
Australian vehicle market suffers from lack of supply (1:28)
11th generation Honda Civic soon to be on sale (2:32)
Hyundai I 30 hatch still comes in a manual (3:35)
Alpha Romeo's SUV – enough style to make a difference (4:34)
Toyota GR Supra gets wireless Carplay – why that is important (5:44)
Feature Interview
We embrace the past present and future of manual transmissions (6:48)
Motoring Minute
Road Test
Motoring Minute
Quirky News
And quirky news is, if you pardon the pun, about never looking a gift horse in the mouth – it is the story about a free car that came with a surprise in the boot. (23:55)
Australian market suffers from lack of supply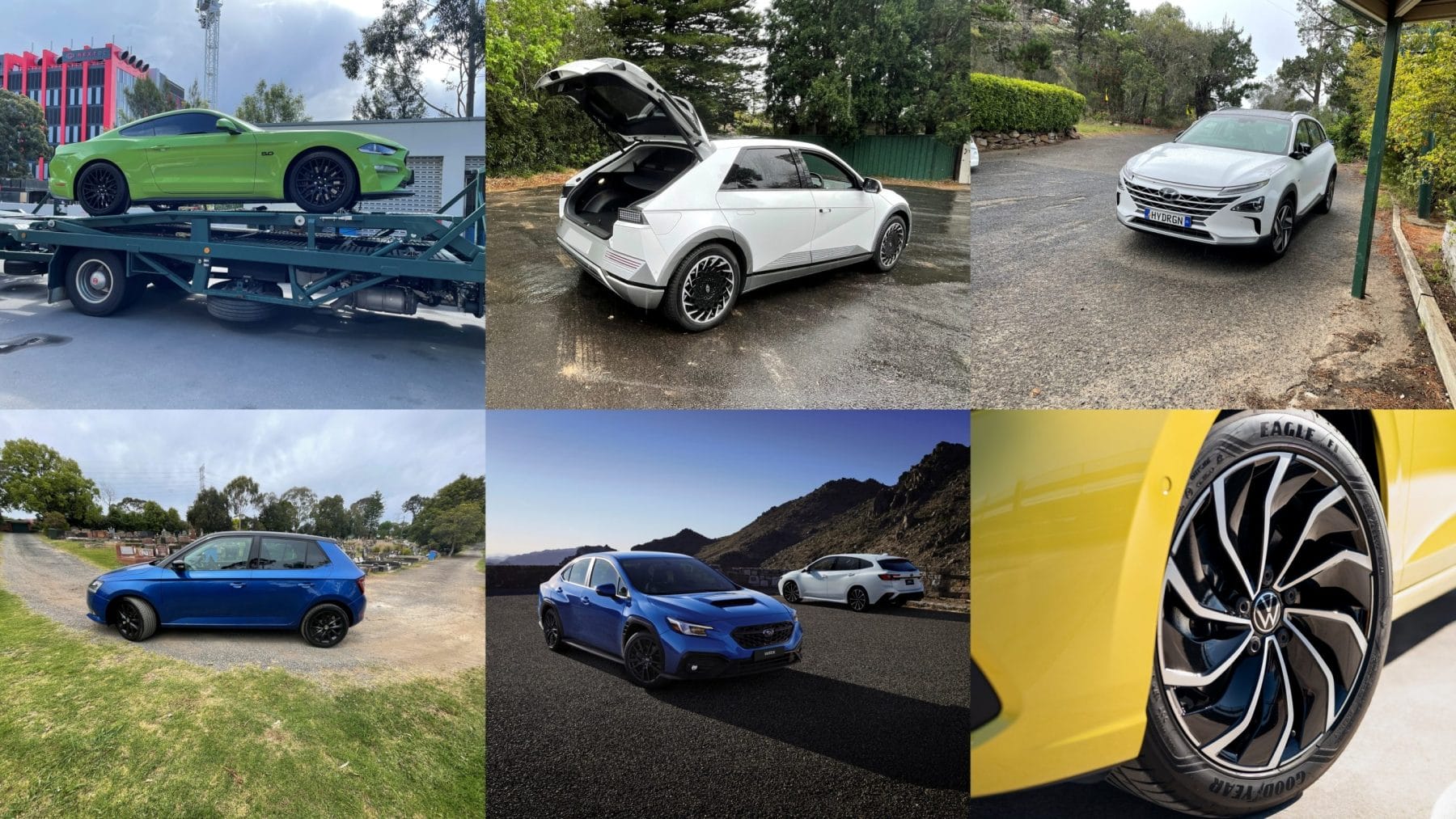 Australian vehicle sales for October decreased by 8.1% compared to 2020.
The industry body the FCAI said that this represents the impact of ongoing microprocessor shortages on international supply chains, but the supply of vehicles to Australia is expected stabilise in 2022.
Some trends are still apparent: increased sales in smaller passenger cars and SUVs and an increase in people movers and utes.
The country of origin figures might indicate who has more supply. The top three are still Japan, Thailand, and Korea, accounting for 2/3rd of total sales.  China is fourth with year-to-date growth of 7% but a 9% growth for October which nearly double last year's sales, a percentage growth well above the other major players.
Germany and the USA achieved 4% market share while none of the remaining 20 countries achieved more than 1.4%, many less.
11th generation Honda Civic soon to be on sale
A small number of Honda's new 11th generation Civic have arrived in Australia. More shipments are scheduled in the coming weeks, ahead of an official launch before the end of the year.
The first Honda Civic appeared on the world stage in 1972 as a very small four-door sedan or three-door hatch. With an engine under 1.2 litres it became very popular helped along by the 1973 oil crisis.
The latest model has a 1.5 litre turbocharged engine.
Honda says that they have given intense focus on the classic 'Man-Maximum/Machine-Minimum' design values
It has certainly grown in size and now looks less like a stubby hatchback and more like the flowing style of a fastback sedan.
Unlike the Kia and Hyundai who tune their suspensions to Australian roads, Honda boasts that the Civic has been tuned on European roads.
No prices as yet
Hyundai i30 hatch still comes in a manual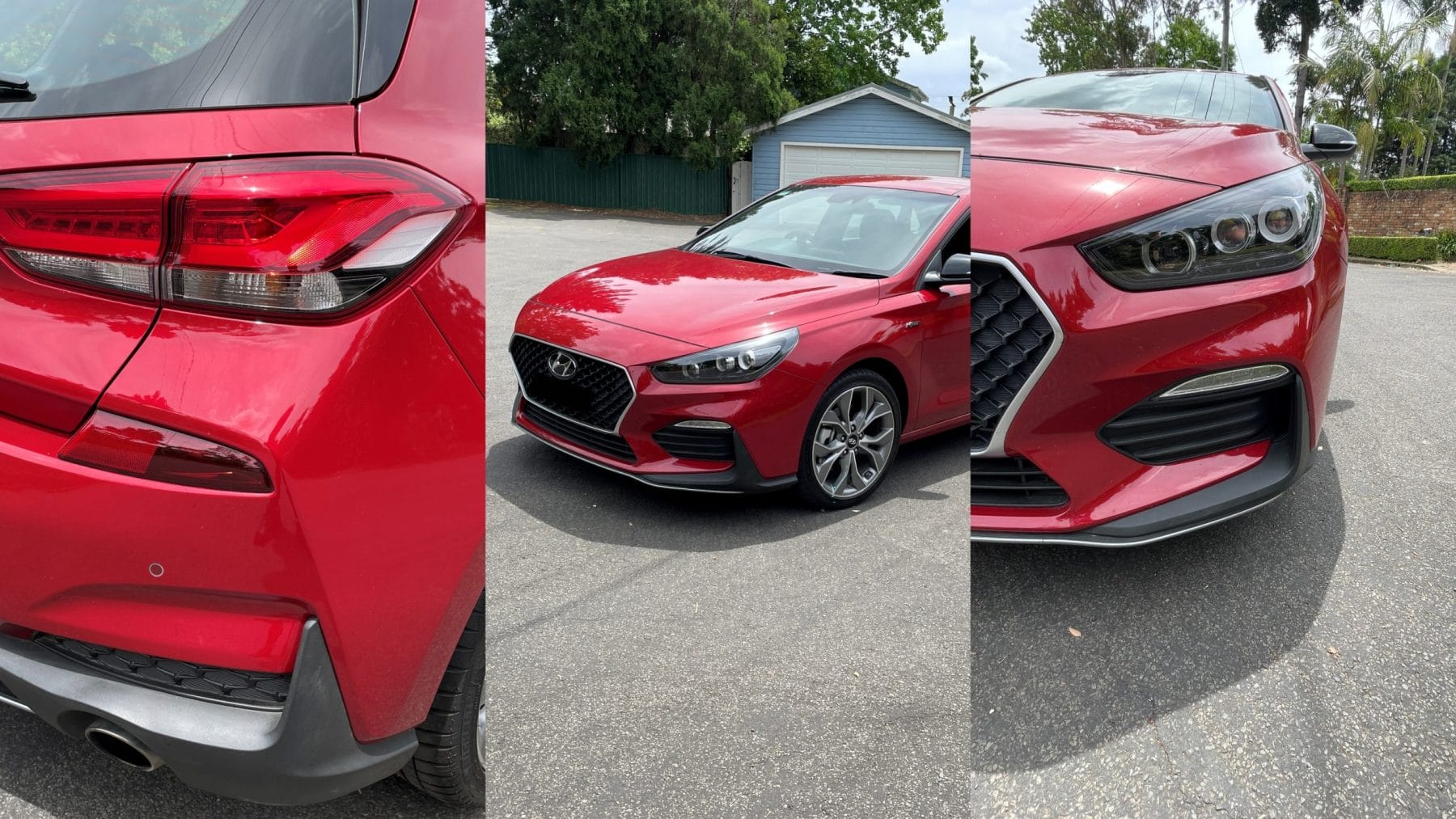 We recently tested the Hyundai i30 hatch with a manual transmission and wondered how many non-automatic models are sold.  In the total market, it is likely to be less than 5%.
But Guido Schenken form Hyundai says their smaller models are higher than this.
Guido S: [00:00:06] Yes, of course. I30 still comes in a manual. We actually sell several different versions of the i30 with manuals, but just to give you an overall idea, about eight percent of our total, our sales for manual, that's across the Hudson sedan. But as you move up the range to more sort of performance vehicles, you'll see that number actually increase. So a model like our i30 N-Line, which is what types of warm hatch that's up to around 10 percent manual. And then when you move up to our full on hot hatch, the i30 N, we're up to 30 percent manual transmissions. [00:00:39][32.4]
Alpha Romeo's SUV – enough style to make a difference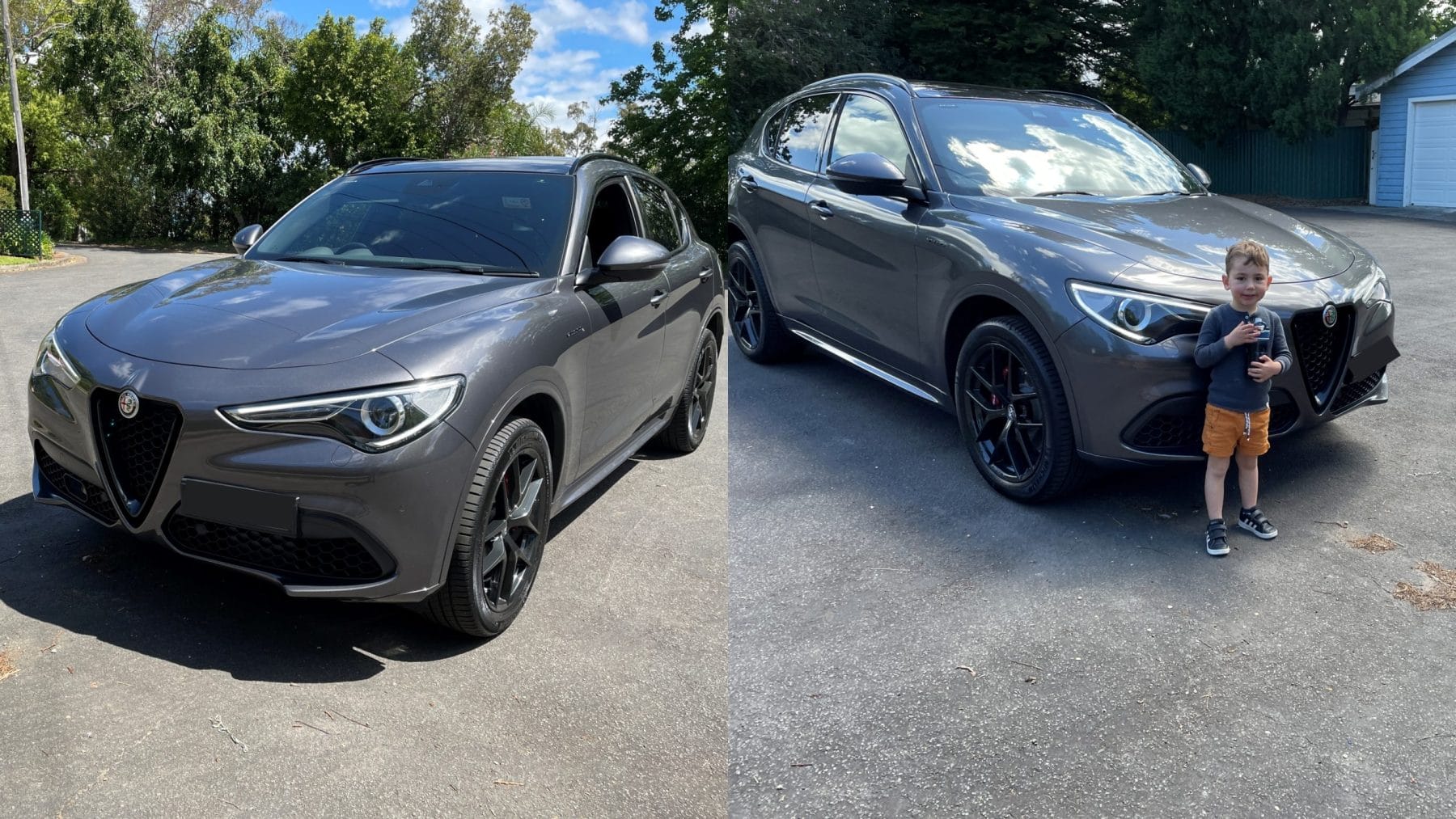 Alfa Romeo has adopted market trends like many other prestige manufacturers and is producing an SUV.
The Alfa Stelvio, named after an Italian Pass, is a medium-sized SUV in the over $60,000 category.
The strongest Alfa look is the nose of the car, while the gently sloping roof helps make the side stylish and the tail is typical of many ordinary SUVs
It comes in four specifications; the base model, the Sport, and the Veloce with 2 litre turbocharged four-cylinder of various power tunes and there's the fire-breathing V6 Quadlifoglio.
All have an 8-speed automatic gearbox and all-wheel drive on demand
The interior design is not overstated yet had a flowing chic that blends all the features together without any appearance of tacking on any item.
Driveaway prices are around $71,000 to $159,000 depending on your state location
Metallic paint cost an extra $1500
Toyota GR Supra gets wireless Carplay – why that is important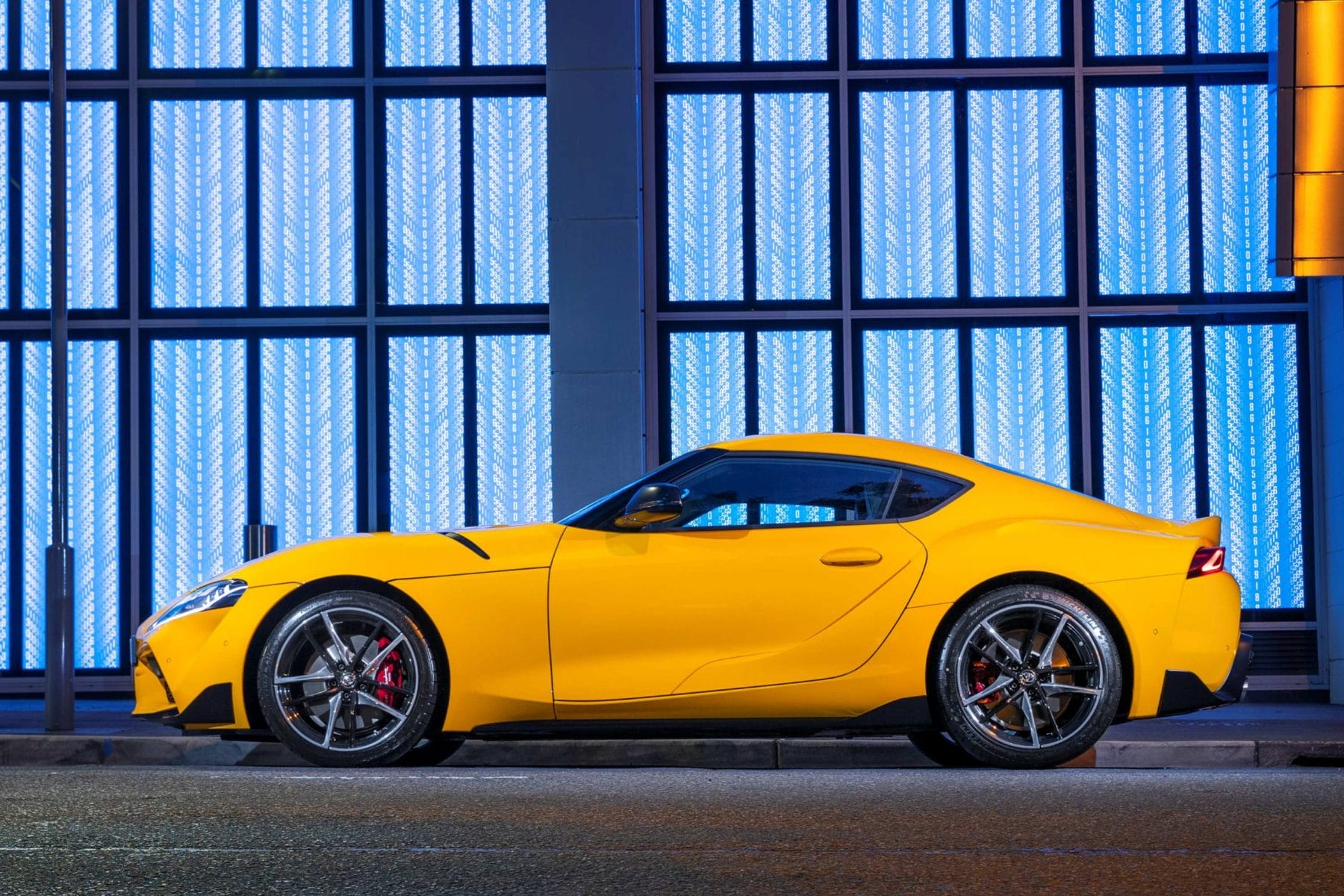 Toyota has updated its GR Supra coupe, with the addition of wireless Apple CarPlay as standard.
This may not seem a huge step for a car that costs over $87,303 for the GT and $97,303 for the GTS plus on-road costs.
But the ease of phone connectivity is now one of the standard aspects of any road test.
Bluetooth connectivity, rather than having to plug in a cable, seems straightforward but is complicated if the car company does not wish to commit to Apple maps. Some brands then have Bluetooth connection in their more basic models without a navigation system, while the more upmarket models with navigation need a cable to get Apple Carplay operating.
The integration of the technology into the car infotainment system that you use frequently and therefore are comfortable with is an increasingly important feature.
When it was launched locally in 2019, the GR Supra represented the first production model developed under the TOYOTA GAZOO Racing brand, and also saw the return of the Supra nameplate for the first time in 17 years.
You can find more information at Driven Media or previous programs are available as podcasts on iTunes or Spotify. OR our Facebook site OverdriveCity
Originally broadcast 6 November 2021 across Community Broadcasting Association of Australia (CBAA) and Torque Radio affiliated commercial radio channels and has a weekly audience of over 450,000.