Hello and welcome to Overdrive, a program that looks at the latest trends in motoring and transport for serious and not so serious issues. I'm David Brown. 
The times each story appears in the program are noted (mm:ss)
News
Nissan Z Proto concept at the 2021 Chicago Auto Show (1:28)
Toyota Rhombus – a brave new world (2:16)
2022 Toyota Corolla Cross (3:19)
BMW and RMIT University's second edition of YourMelbourne competition (3:44)
Grattan's zero-emissions push (4:28)
Feature Item
We talk to an Australian company that has done research that shows a shift in attitudes to finance and funding cars in the younger generations, that could favour car subscriptions rather than outright ownership (6:21)
We continue our look at pedestrian controls at traffic lights and hear some of the history of the many things that have been tried to get a better solution (15:13)
Motoring Minute
Quirky
And Brian Smith again talks about what Elon Musk is saying and the nuances of motoring (25:11)
Motoring Minute
Nissan Z Proto concept at the 2021 Chicago Auto Show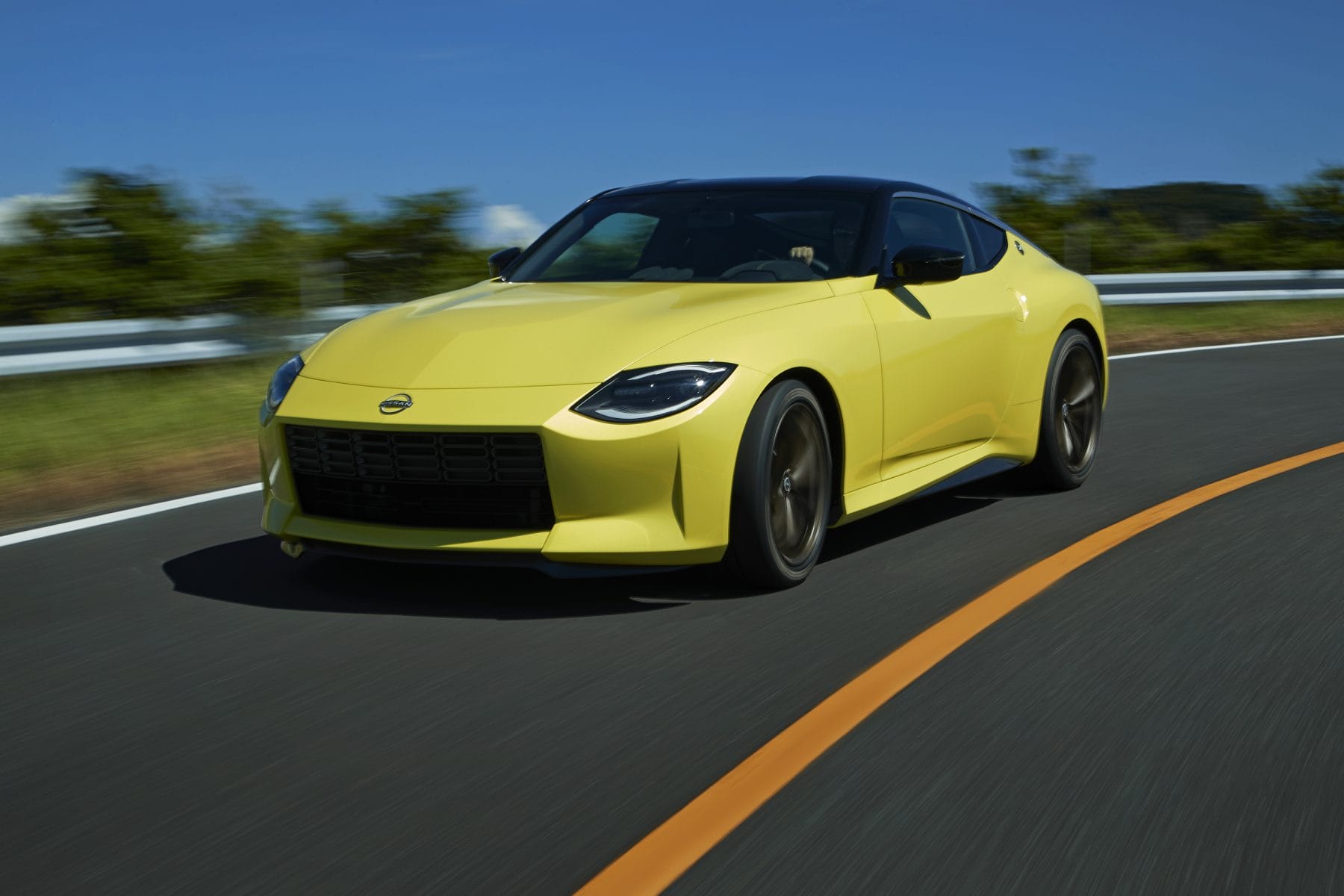 The Chicago motor show has thrown up a few interesting vehicles soon to be on the market and a couple of concept cars, one that reflects the past and one that reflects the future.
The Nissan Proto concept was first revealed late last year but now makes it, for the first time, to a US motor show.
Nissan notes that it is not a production vehicle, at this stage, but it clearly a derivative of their 370Z.
Contrary to most design trends the Proto has a very smooth design finish without the angles, creases, pods and huge grilles that festoon many modern cars.
It has a twin turbo V6 engine and a manual gear box so it carries on the Z tradition rather than the quest for electrification.
Toyota Rhombus – a brave new world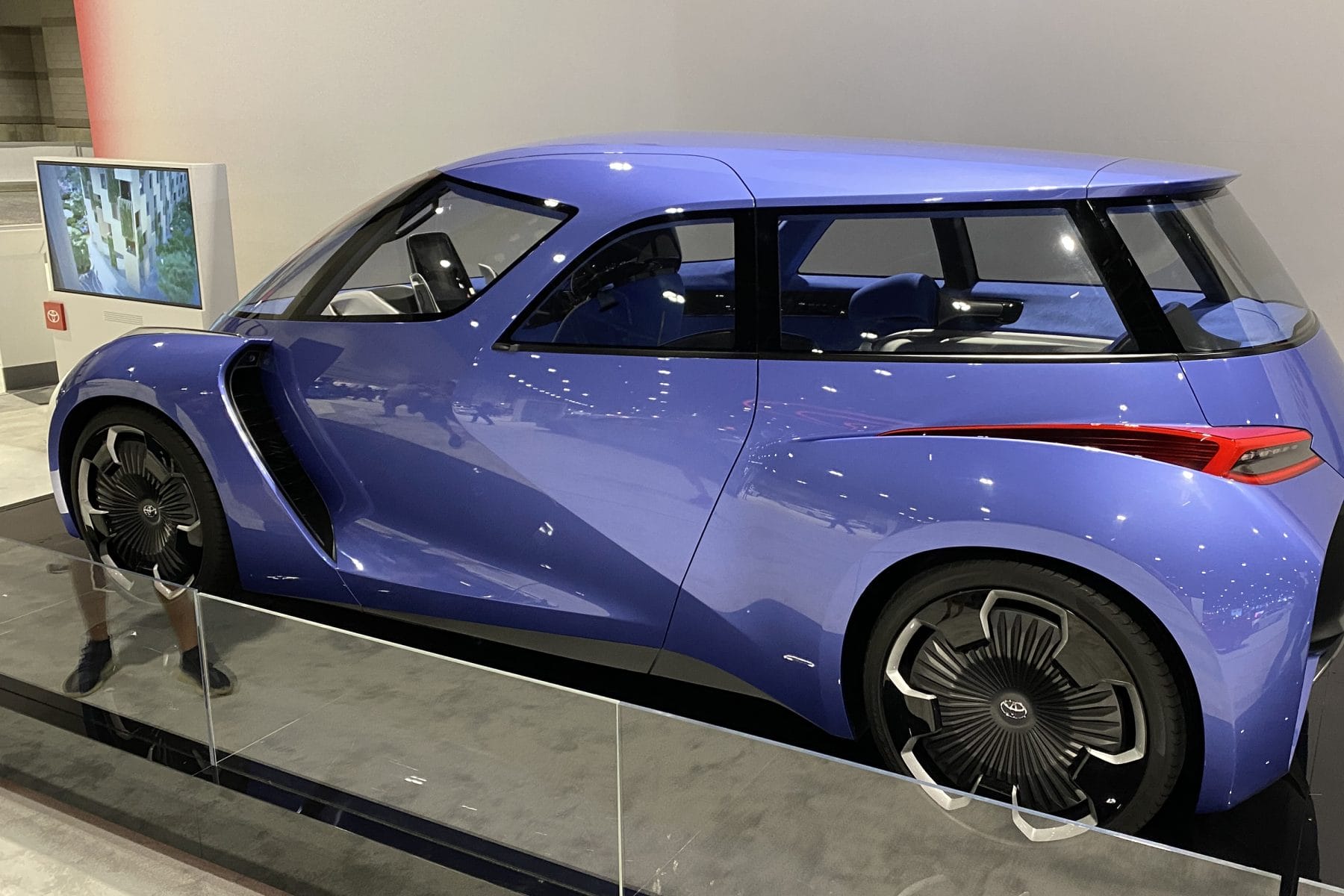 Unlike the Nissan Proto, the Toyota Rhombus concept is squarely aimed at a changing world and is not in the style of current vehicles.
The exterior looks like something from the whacky races. There are huge pods at the front that protrude out like the cheeks of trumpet player Dizzy Gillespie. The windscreen starts nearly at the front of the vehicle and bulgers back to an A pillar which is in line with the steering wheel, which is in the centre of the car making only one front seat, obviously for the driver.
The main body has an elongated oval shape, so there is only one seat at the very back but two small seats facing inward in the middle, creating a lounge room pit style area.
Toyota said it plans to roll out more than 10 battery electric vehicle models globally in the next five or six years, with a sales target of more than 5.5 million electrified vehicles worldwide by 2030. 
2022 Toyota Corolla Cross: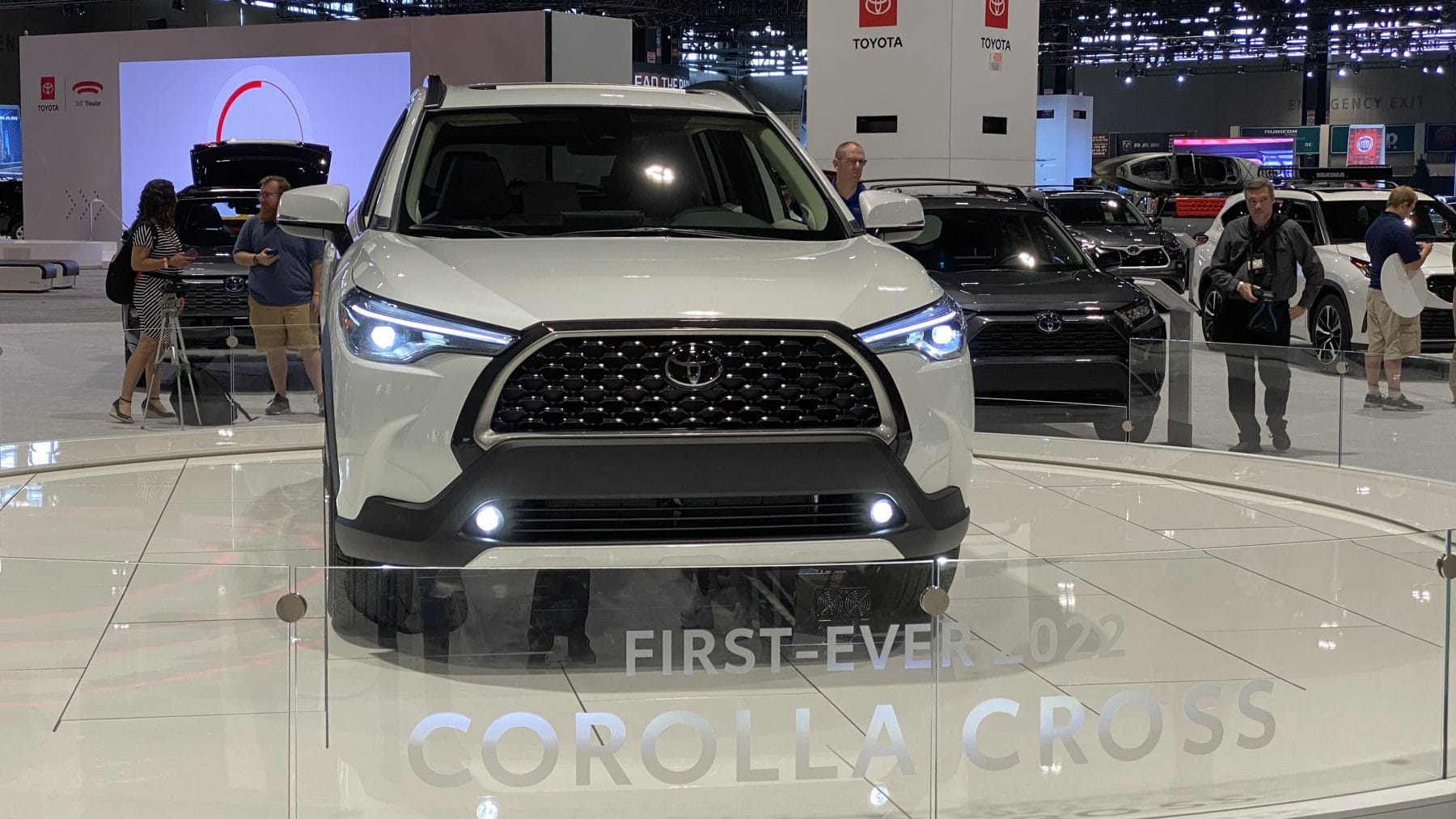 But Toyota has shown a practical car that will soon be on the market.
It is the Corolla Cross; a blend of the styling of a RAV4 with the utility of a crossover and the size of a compact car.
The new Corolla Cross is based on the current Corolla but adds a higher-riding suspension, optional all-wheel drive and a 4-door wagon bodystyle.
 BMW and RMIT University's second edition of YourMelbourne competition
The second edition of YourMelbourne, a competition that challenges students to conceptualise their vision for the city of Melbourne in the year 2030, has been launched by BMW Group Australia and RMIT University.
It has expanded its scope. Previously YourMelbourne was open exclusively to high school students, but for 2021 the competition will be open to pre- and post-graduate students from the initiative's partner university, RMIT.
Further details will be announced on the competition microsite, which can be accessed via bmw.com.au/yourmelbourne.
You can find more information at Driven Media or previous programs are available as podcasts on iTunes or Spotify. OR our Facebook site OverdriveCity
Originally broadcast 24 July 2021 across Community Broadcasting Association of Australia (CBAA) and Torque Radio affiliated commercial radio channels and has a weekly audience of over 430,000.