Hello and welcome to Overdrive a program that looks at cars and transport from a variety of angles. The times each story appears in the program are noted (mm:ss). I'm David Brown
News
Kia Australia enters the electrified market (1:27)
Audi Q5 – Comfort at a price (2:32)
National Safety week (3:34)
Combining data sets for a comprehensive road management program (4:28)
A very successful transport Institute turns 30. (5:29)
Interviews
Last week we lamented that all the talk of the Federal Budget was about the size of the spending and not about how effective the spending will be.
This week we again here from Michael Caltabiano the CEO of the major transport research organisation the ARRB about how he is working to ensure we make smart decisions. (6:41)
Motoring Minute
Interview
And Brian Smith talks about a necessary although uncomfortable discussion point to do with transport in India (22:51)
Motoring Minute
Kia Australia enters the electrified market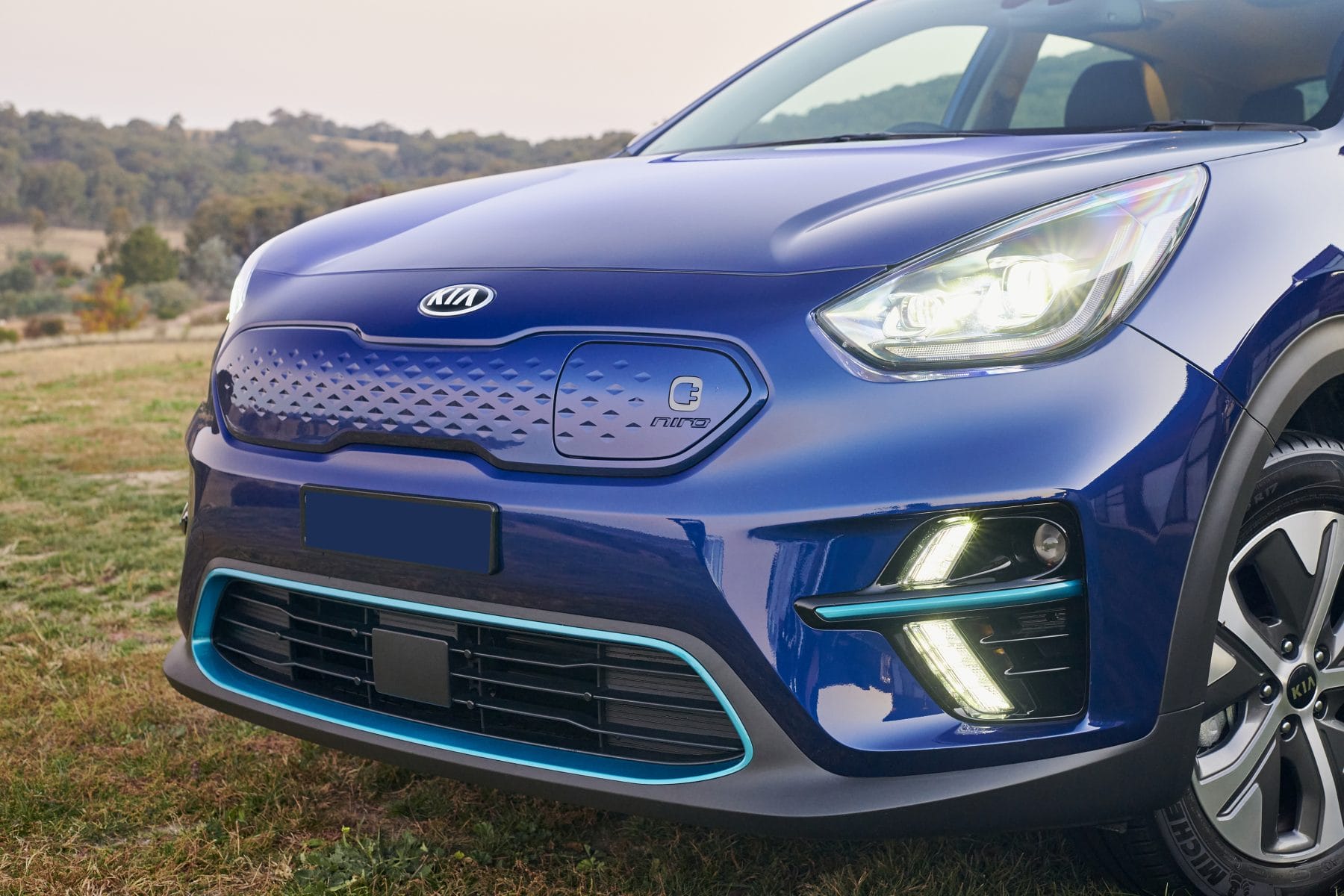 After a long and determined effort Kia has brought an alternate fuel vehicle to Australia.
Their Niro is a small SUV and comes in three variants.
A Mild Hybrid and
A plug-in Hybrid which can do 58 km on battery alone then switch to petrol power for long range touring.
Both hybrid models drive the front wheels with a 1.6 litre petrol and an electric motor using a 6-speed dual clutch transmission.
The third option is an all-electric model with a maximum range of 455 kms.
There are two equipment levels: the S and or the Sport.
Prices, excluding on road costs, start at just under $40,000
Add $6,600 for the plug-in hybrid and the all-electric has a further additional cost of up to $16,000.
Australia did not get the Niro sooner as there was limited supply and Kia headquarters gave priority to countries with CO2 regulations.
Model has been on other international markets for a number of years and will be updated in about a year.
Audi Q5 – Comfort at a price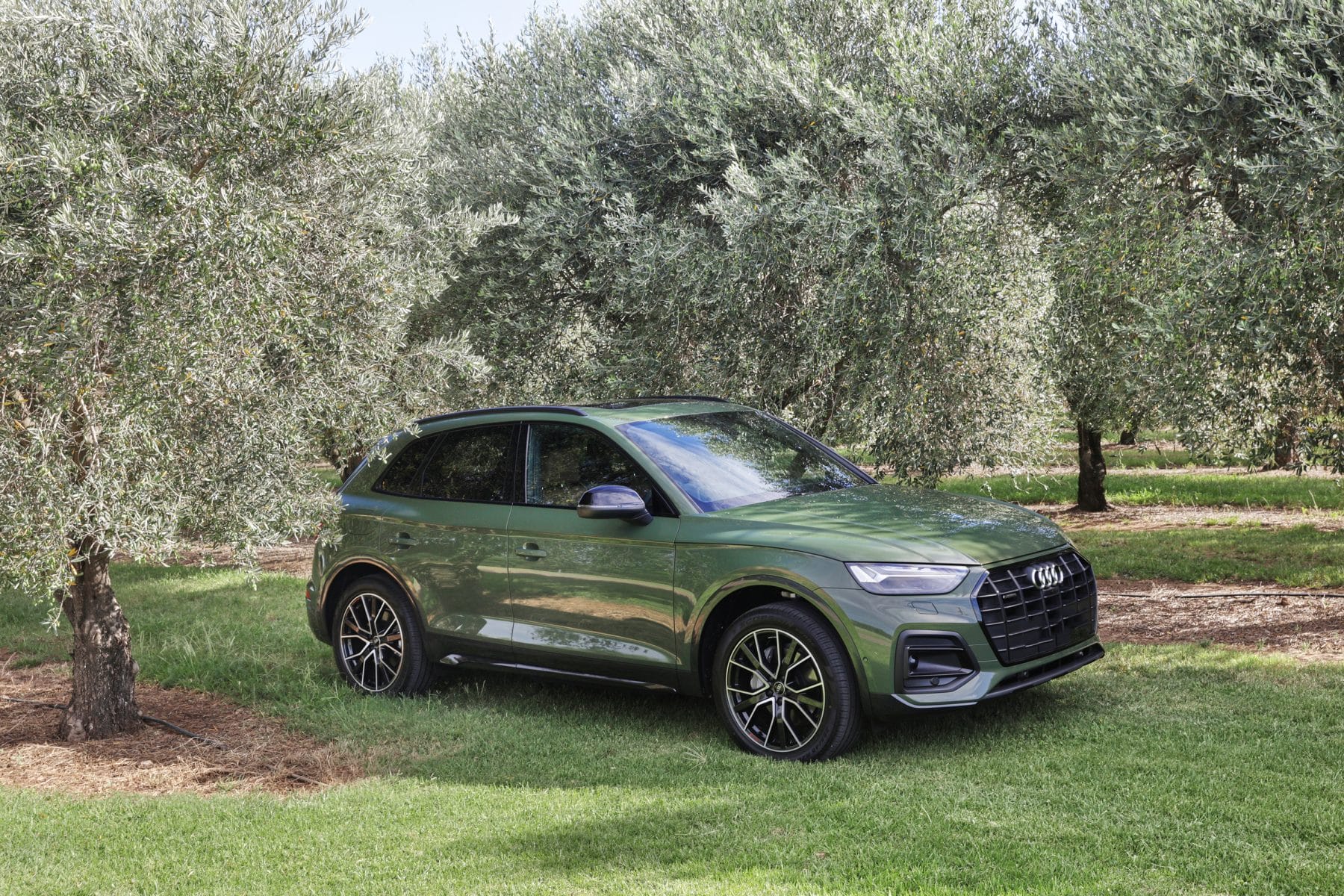 Audi Q5 is a medium size SUV and is Audi's second bestselling model and is close in sales to the Mercedes Benz GLB, the BMW X3, and the Volvo XC60.
We had the 40 TDI a two litre, diesel with mild hybrid assistance.
It priced at $74,900 plus on road costs, about right with the other luxury brands but at least $30,000 more than a quite sophisticated Toyota RAV 4 hybrid.
The Q5 has plenty of features but not rear cross traffic alert, and adaptive cruise control is an option.
But there is a quality ambience when driving. A good test is a motorway in Sydney with many close spaced epoxy fitted cracks which can sound and feel like driving along sleepers on a railway track.
Noise and intrusion into the Audi cabin were minimal. Not practical value for money but elegant to drive.
National Safety week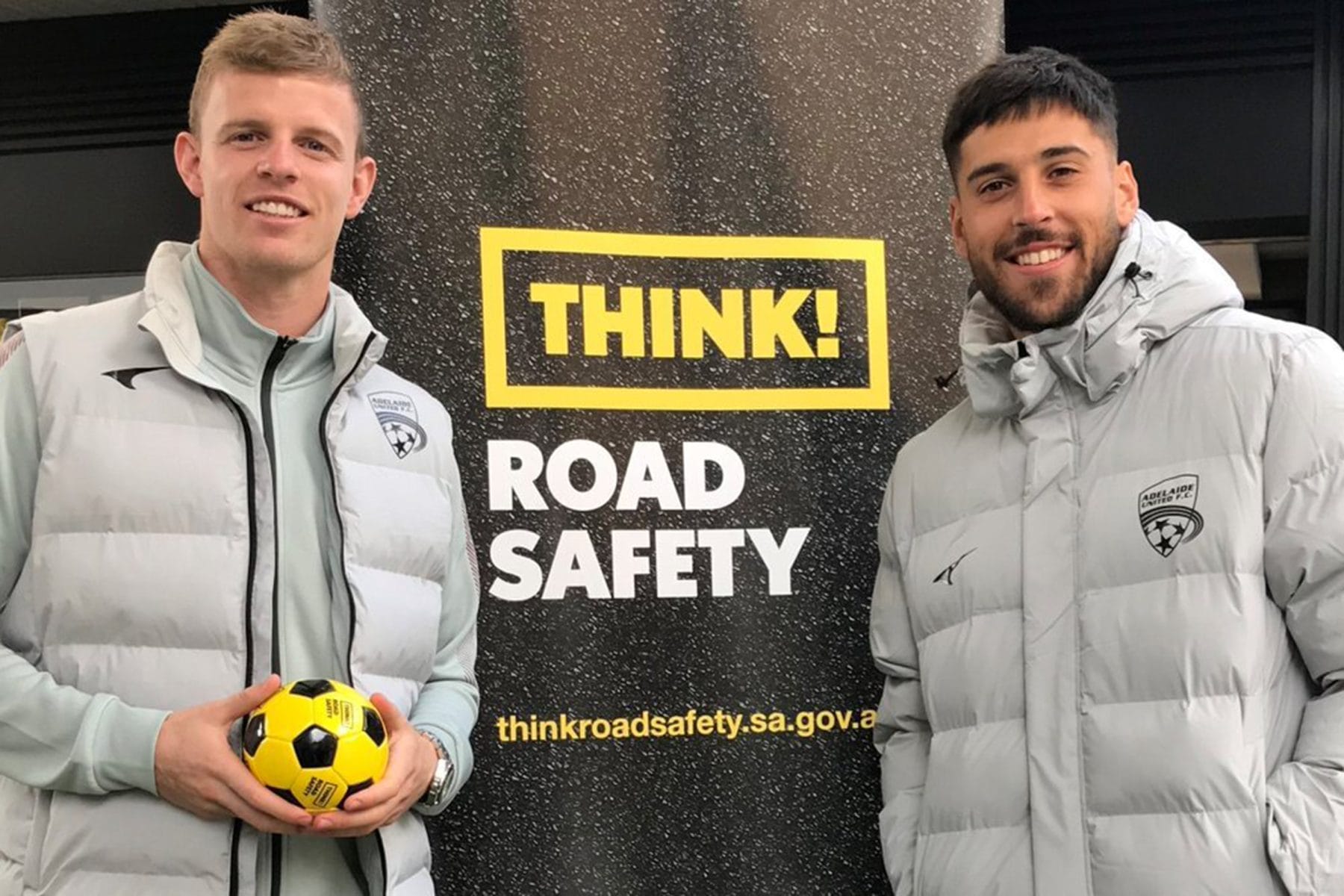 For national Road Safety week Ford Australia conducted a survey of 1,000 people and found
5 per cent admitted they have driven over the speed limit
14 per cent admit there are some road rules they do not follow when driving
Canberra showed the highest level of rule breakers
67 per cent agreed that if other drivers were courteous, they would feel better on the road
Nearly one quarter admitted to only being courteous if another driver is courteous first.
The road safety week website asks people to sign a pledge to drive as if the people around you, were a loved one.
While the sentiment for this survey and pledge is honourable, it is unlikely to make a significant long-term impact. We need a behaviour change program that addresses all the circumstances that make us law breakers and aggressive road users.
Combining data sets for a comprehensive road management program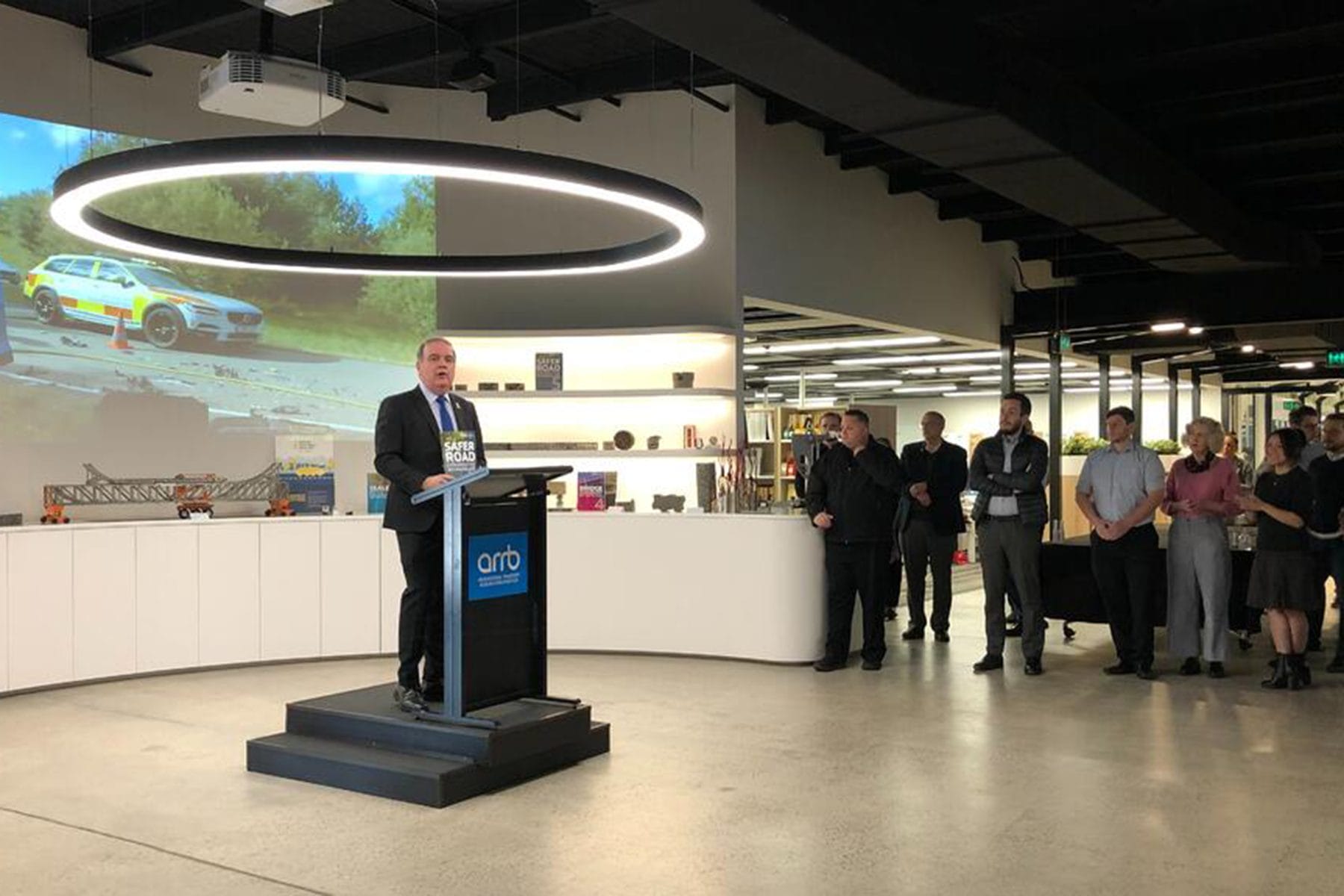 Since Michael Caltabiano joined Australia's major transport research organisation ARRB as their CEO they have pursued a program of building digitised data sets. Across Australia, they now have safety data on the fatalities, serious and minor injuries and data on the road network conditions. When you put the two data sets together you have a powerful tool for analysis.
And we can look at where the safety incidents happening. Do they align with really rough sections and narrow sections of road? And we can inform our state transport agencies as they've now become on prioritising repairs of the network. What what's the highest priority for saving lives and delivering smoother, safer journeys? How do we connect communities? Where are the bottlenecks? How do we go about fixing those? So we have completely data driven now and we've got this massive data like of transportation, transport information to inform that journey.
A very successful transport Institute turns 30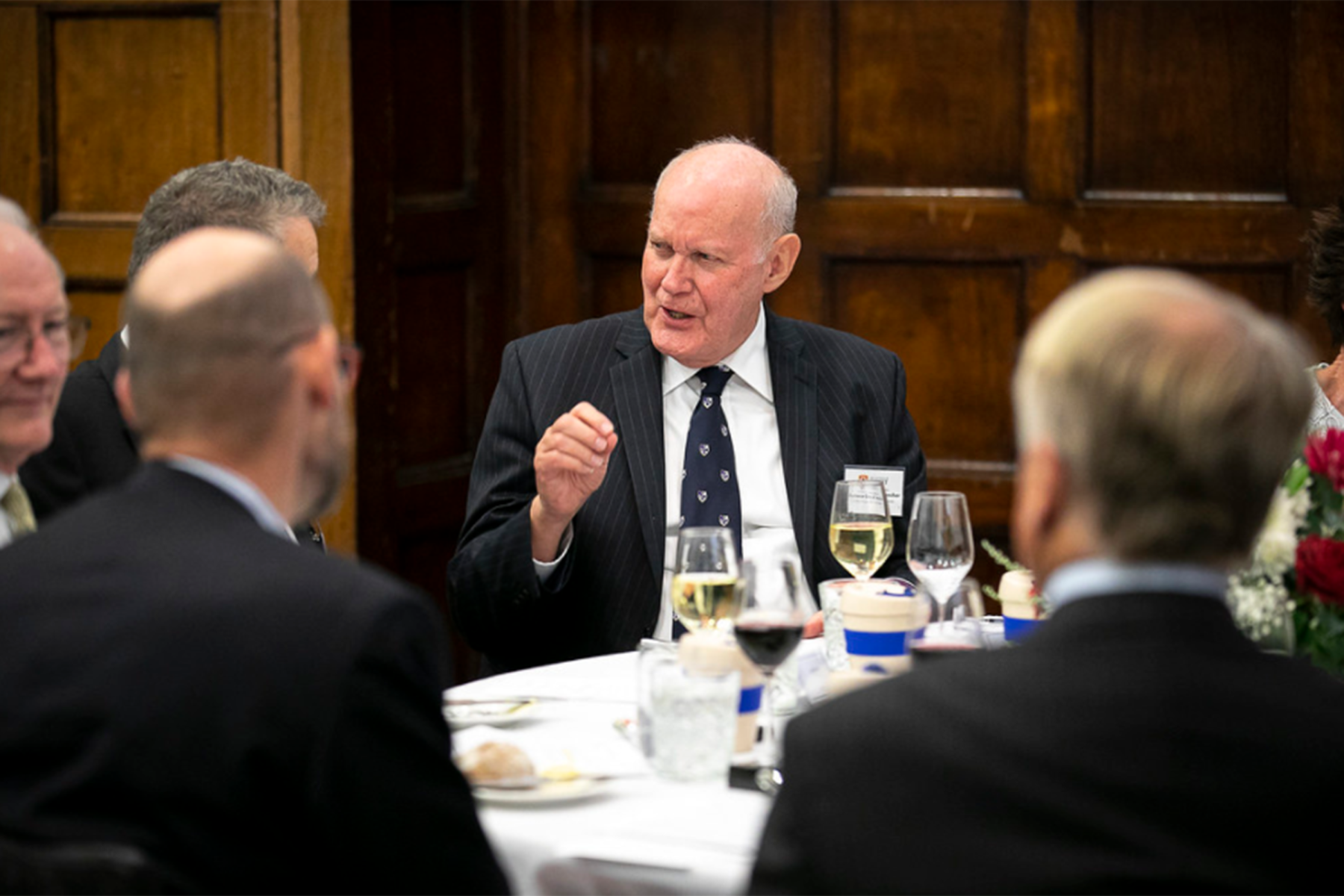 The Institute of Transport and Logistics Studies at Sydney University has celebrated its 30th anniversary.
It has a worldwide reputation for thorough research and practical application of forward-thinking ideas.
The founder of the Institute is Professor David Hensher who has nearly 62,000 citations to the wide range of his academic output.
The Overdrive radio program and podcast has benefit from his commentary on many occasions.
He been described as someone who has "the skill to bring the state of the art to the state of practice".
He has had unprecedented success at creating projects, garnering support, encouraging others and communicating information to people and businesses in non-academic language.
One person summed up the ITLS success by saying ""It is not only what you are good at, but what you are good for".
David's own reflection is 'It is nice to be important but more important to be nice'
You can find more information at Driven Media or previous programs are available as podcasts on iTunes or Spotify. OR our Facebook site OverdriveCity
Originally broadcast 22 May 2021 across Community Broadcasting Association of Australia (CBAA) and Torque Radio affiliated commercial radio channels and has a weekly audience of over 450,000.