Hello and welcome to Overdrive, a program that relishes all sorts of information and experiences in the world of motoring and transport. I'm David Brown
The times each story appears in the program are noted (mm:ss)
News
Genesis GV60 may be the first EV to include wireless battery charging (1:22)
Bird launches integration with Google Maps (2:24)
Tesla's robot – more hype than reality? (3:33)
New technology making Victoria's roads safer (4:45)
Feature Interview
Driver distraction: What does an eminent professor say about how we should rate cars. (5:55)
Motoring Minute
Interview
What could be the marketing behind Tesla announcing another ugly vehicle (20:01)
Genesis GV60 first EV with wireless battery charging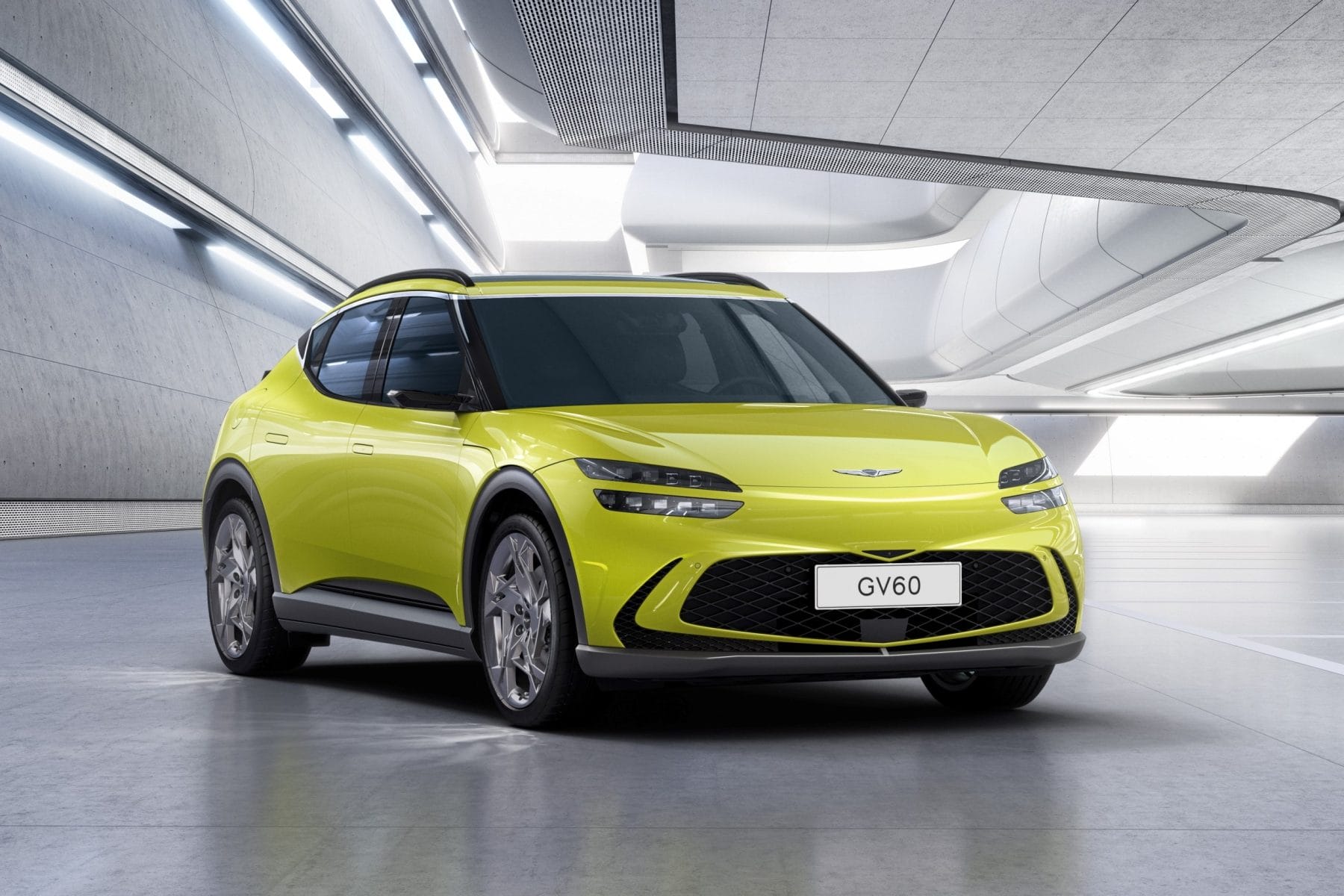 Hyundai's luxury brand, Genesis, has revealed exterior and interior images of their upcoming GV60. When it is launched it will be their first electric vehicle based on the company's dedicated EV platform.
The website Green Car Reports says it will be one of the first global-market EVs with original-equipment wireless charging but initially only in South Korea on a trial basis.
To charge the vehicles the driver simply parks over a pad. This technology has been considered for special uses such as to let electric taxis top up their batteries while waiting on a rank.
It is thought that WiTricity will provide the technology. It's a company founded in 2007 to commercialise a system invented and patented by a team of physicists from the Massachusetts Institute of Technology (MIT).
The company believes that this can be done with high efficiency and over a distance that is useful for real-world applications.
Bird launches integration with Google Maps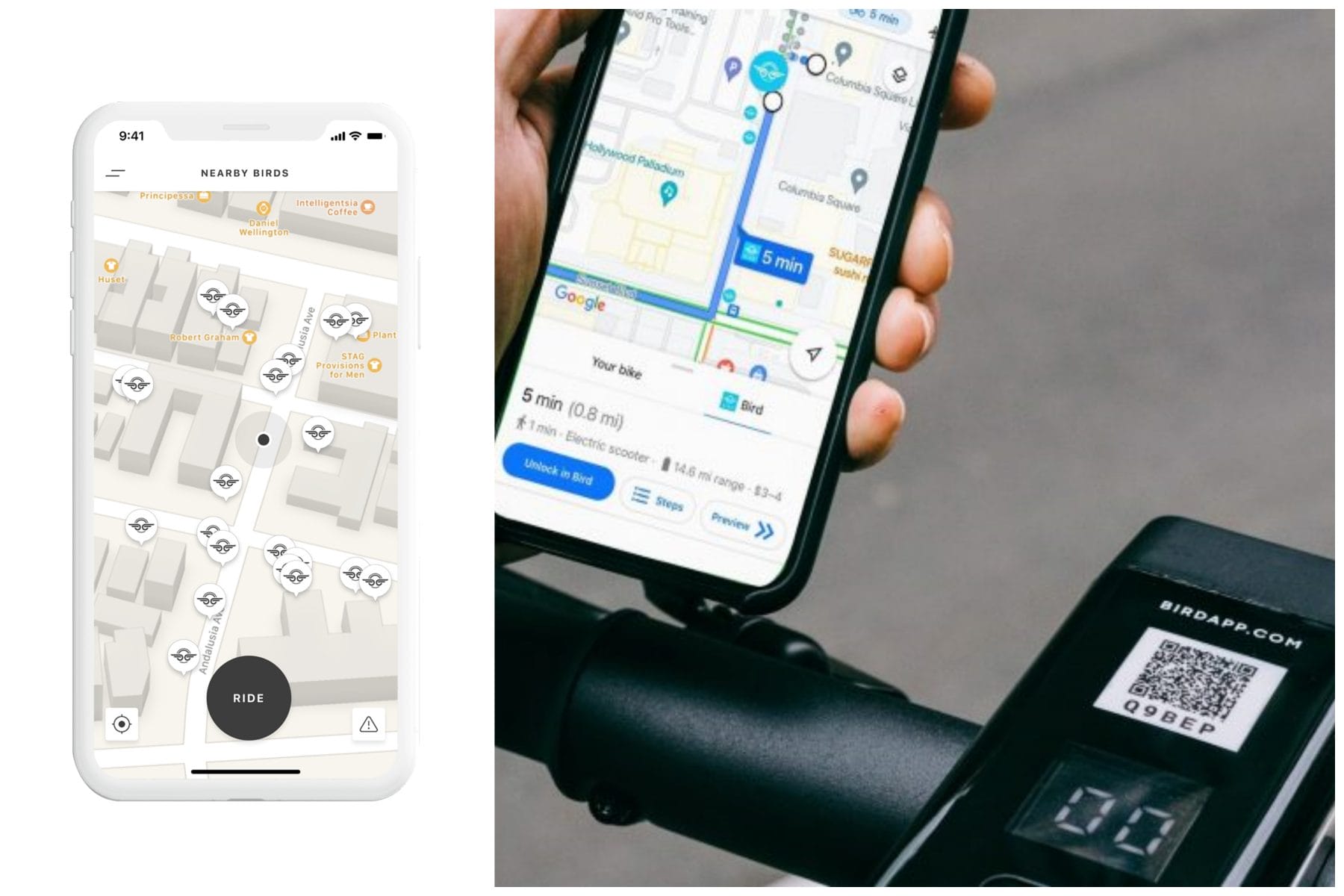 Bird, the e-scooter and e-bike company, is now integrating with Google maps firstly in America before expanding to other countries.
Anyone using Google Maps to plan a trip in US cities where Bird operates its scooter sharing scheme will be able to locate where scooters and bikes have been left.  There will also be an approximate trip duration, estimated price, and the environmental impact which one would assume to be negligible especially if the recharging of the batteries is done by renewable energy.
By looking at the options of cars, transit, bikes and walking, individuals will be able to select a variety of modes of transportation, including scooters, for their journey
Having information available through mapping services is the latest in a series of global Mobility-as-a-Service partnerships designed to simplify transport choices including access to micromobility options.
Bird e-scooters are available for purchase in Australia and they are setting up ride sharing rental schemes.
Tesla's robot: Great marketing; little reality
In mid-August 2021 Elon Musk announced that his organisation would be building a human like robot called Tesla-Bot to do manual work.
The announcement was accompanied by a dancer in a spandex suit that supposedly represented what a robot would be like. Many people were not convinced.
The Verge is a respected multimedia platform founded in 2011 to examine how technology will change life in the future.
It offered the opinion that "Even by Musk's standards, it was a bizarre and brilliant bit of tomfoolery: a multipurpose sideshow that trolled Tesla skeptics, fed the fans, ginned up the share price, and created some eye-catching headlines".
Tesla and other Musk business activities, rely on headline grabbing announcements and stunts rather than traditional marketing.
At the moment they need some good news with increasing investigations of Tesla crashes, delays in launching the Cybertruck and aggressive moves from competitors such as Rivian.
Footpath traffic lights for pedestrians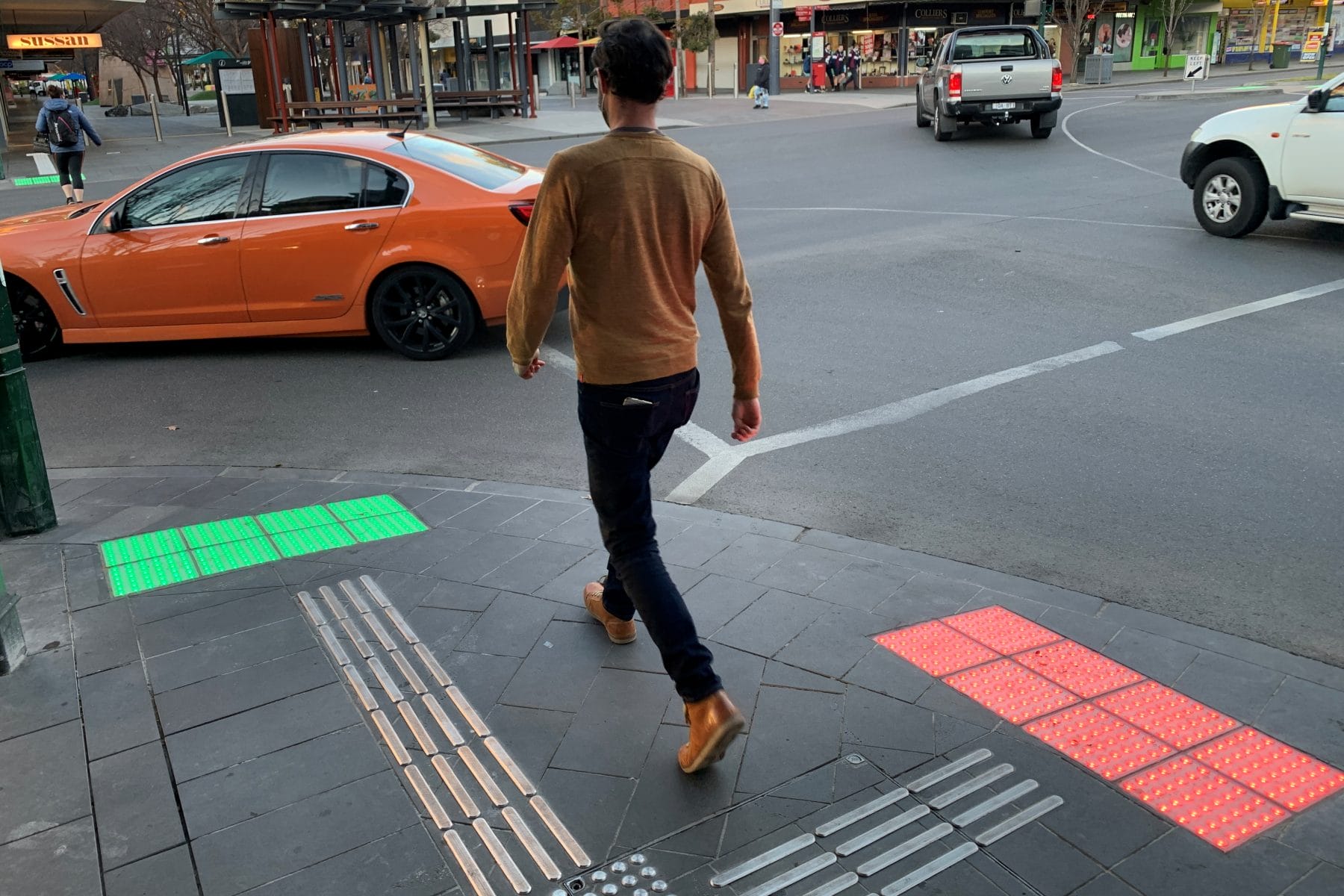 The Australian and Victorian governments are testing LED tactile paving installations at pedestrian crossings in Bendigo and Trafalgar. This will provide areas of raised payment marking that will glow either red or green to tell pedestrians when or when not to move.
But traffic experts have raised concerns.
This could further encourage pedestrians to look at their mobile phone screens not only while they wait but as they walk as well.
Getting a green light does not guarantee safety. We should be encouraging people to continually look to see if any unforeseen danger exists including drivers running red lights, emergency vehicles, or other pedestrians
Practitioners also know about the difficulty and cost of maintain electric connections in pavements.
One Australian company makes an illuminated footway walk signal that is beamed down from the signal post. This would be a far cheaper and more reliable device but still not necessarily safe.
You can find more information at Driven Media or previous programs are available as podcasts on iTunes or Spotify. OR our Facebook site OverdriveCity
Originally broadcast 4 September 2021 across Community Broadcasting Association of Australia (CBAA) and Torque Radio affiliated commercial radio channels and has a weekly audience of over 450,000.