Hello and welcome to Overdrive, a program that relishes all sorts of information and experiences in the world of motoring and transport. I'm David Brown The times each story appears in the program are noted (mm:ss)
News (1:12)
Ford's F-150 ute is bound for Australia
Jeep Compass
Hydrogen highways – targeting specific needs
Reducing the fuel excise
Do we support local businesses enough?
Feature Story (8:15)
No matter which party is in power, the Federal budget process and its presentation is one of the most counterproductive exercises squarely aimed at getting clickbait in the media and votes. It is bad for transport: Discuss
Feedback (16:24)
A very successful businessman helps in organising motorsport events and ends up covered in dirt. A project to assess how distracting the controls are in modern motor cars
Hydrogen Highway (20:09)
Three state governments are getting together to create some hydrogen highways.
Ford F-150 ute bound for Australia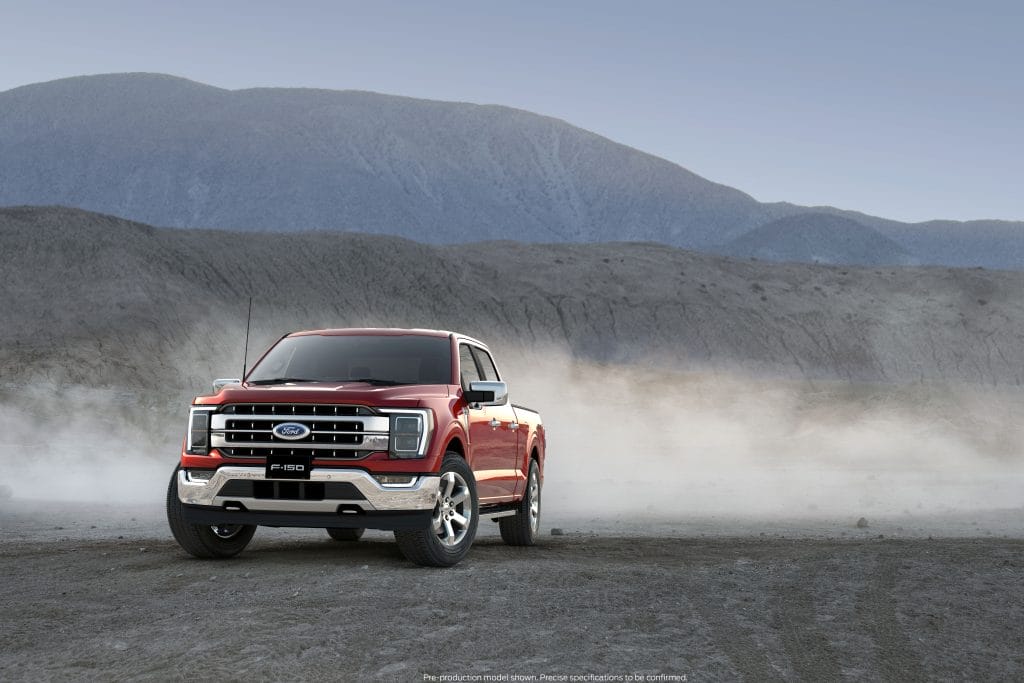 On the day of the Federal Government's Budget announcement with its widely predicted slashing of the petrol excise tax by 22 cents a litre, Ford announced that it would be bringing the F150 utility into the Australian market by mid 2030.
The F150 has been the top selling vehicle in America since 1983 with total sales of more than 40 million vehicles.
The Australian F-150s will be offered with a Crew Cab body, a mid-spec 3.5L V6 engine 298Kw1  and 678Nm1 of torque, and a 10-speed transmission,
The curb weight of the Australian model has a curb site weight that starts at over 2100 kgs but it will be rated to tow 4.5 tonnes.
It will be offered in this country with either one of two equipment levels the XLT and premium Lariat
Ford Australia has engaged engineering specialist RMA Automotive (Headquartered in Thailand) to remanufacture Australian-bound vehicles to right-hand drive.
Price information has not been released.
Jeep Compass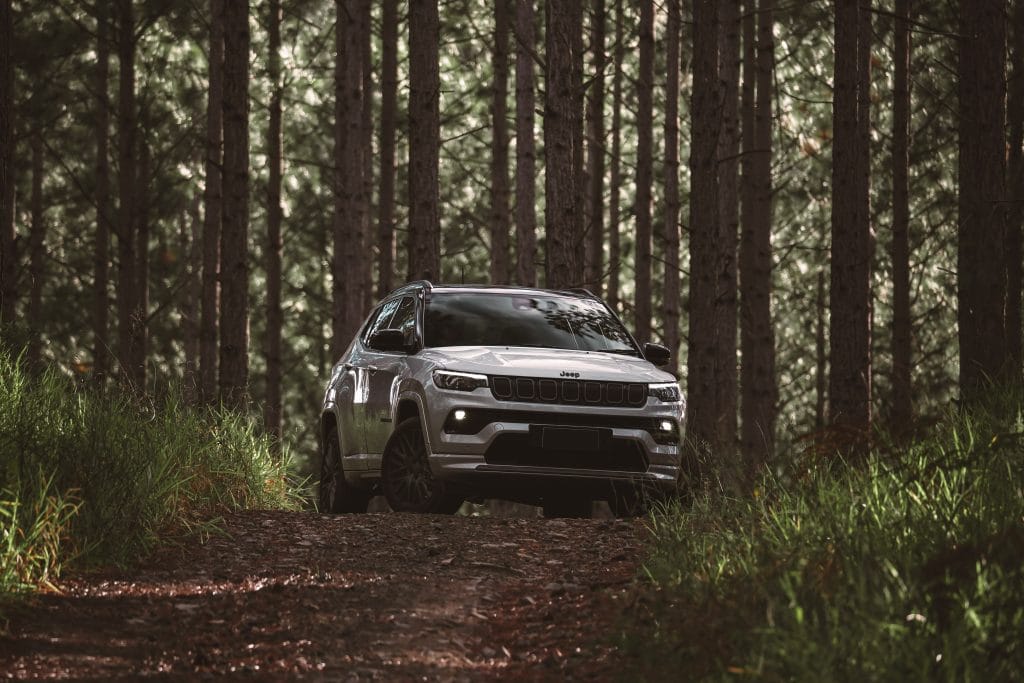 The Jeep Compass is categorised in the hotly contested small SUV segment. The latest model was launched in the middle of last year with some basic models
We drove the Compass Trailhawk that was released near the end of the year and now they have a further specification model: the Night Eagle.
Even the base models come with many driver assistance systems including Traffic signal recognition, adaptive cruise control, drowsy Driver detection, and rear cross-traffic detections.
The Trailhawk is the only one with a diesel engine: 2 litre and the need for AdBlue which means it meets the Euro 6D level of Emissions standard.
Like all models bar the base launch edition, the Trailhawk has four-wheel drive and a 9-speed automatic gearbox.
I would have liked the steering wheel adjustment to make it a bit closer to the driver (I like legroom but not with your arms nearly fully extended).
The digital dash provided some good options with some choices in your preferred information and it was easy to read. There was also a 10.1-inch infotainment screen.
A few of the controls were a bit different from the norm that took getting used to.
But the exterior looks were impressive for this category of vehicle. The pictures don't do it justice but Jeep has managed to make it look more than a box without awkward features that look like they are tacked on – like the flares over the wheel arches.
Good off-road but $51,250 plus on roads to buy.
States want trucks to switch from diesel to hydrogen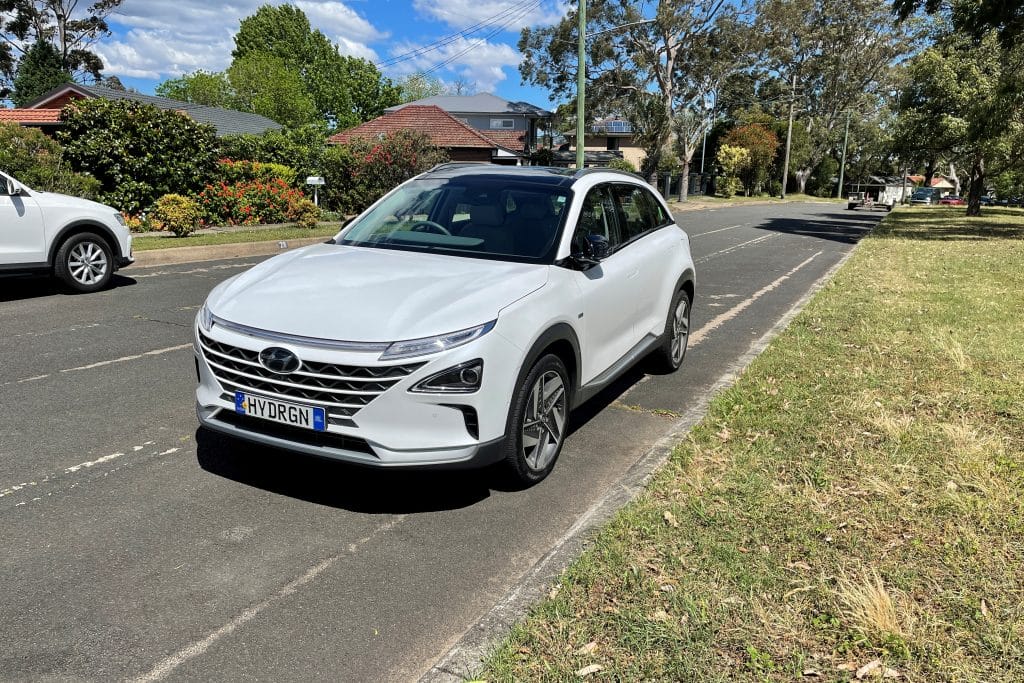 Three eastern state governments have signed a Memorandum of Understanding to build Australia's first renewable hydrogen refuelling station network. The commitment at this stage is $20 million.
The initial focus will be on the busiest freight routes with the Hume, Pacific, and Newell highways the first routes for consideration.
In terms of the number of stops, a truck would require on a Sydney to Melbourne trip, Scott Nargar Hyundai's Senior Manager of Future Mobility & Government Relations, who has been actively involved in developing the commercial and political environment to promote sustainable transport said.
Scott Nargar: Potentially one or two stops, depending it all depends on the load, so with a carrying serial or carrying a couple of thousand cans of soft drink, there are loads and axle weights and it comes down to the person behind the wheel whether it is an EV or and internal combustion car or a hydrogen car. So there is a lot of tech in these developments.
The freight industry has been embracing technology to monitor and manage it transport movements and as such is well placed to be able to adapt to maximise the benefits of hydrogen fuel cell vehicles.
You can find more information at Driven Media or previous programs are available as podcasts on iTunes or Spotify. OR our Facebook site OverdriveCity Originally broadcast 2 April 2022 across Community Broadcasting Association of Australia (CBAA) and Torque Radio affiliated commercial radio channels and has a weekly audience of over 450,000.