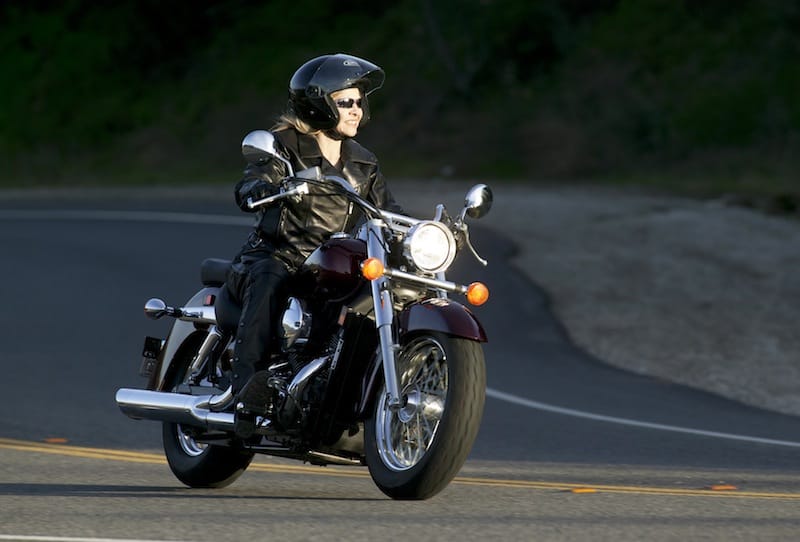 FCAI Motorcycles Sales: boom should continue into Q3 as pandemic boom in trainees trickle through to sales, says Stay Upright*
Annaliesse Cawood, GM of Australia's first and largest motorcycle training organisation Stay Upright, has reviewed the FCAI motorcycles data released late yesterday. Annaliesse says:
The latest FCAI data shows a 10,381 increase in new motorcycle sales year on year, representing an increase of 5% from Q2 2019. This increase is largely driven by the quad bike sales boom (sales up 50.9%) brought on by people taking advantage of Government instant asset write-offs, and purchasing quads prior to the October 2021 rollover protection date – when Yamaha and Honda have announced they'll exit the market.
We've seen a concurrent boom during Q2 in those seeking motorcycle and workplace quadbike training, even despite the pandemic taking hold of people's wallets: training numbers have ballooned during the pandemic by more than 20%
Many of the people coming in for training are looking to downsize from cars to two-wheeler vehicles, given they are cheaper to purchase, operate, license and train with than cars. They also offer more flexibility in terms of mobility and, increasingly during COVID-19, extra potential income generation.
50% of trainees go for their motorcycle licence because the like the lifestyle or as a hobby, while the other half we train seek their licence for the following reasons:

As a primary means for getting around (travelling to and from work, university, sports, community activities etc) 20%
As a secondary means for getting around (e.g. instead of a second family car) 10%
To make commuting and parking both faster and cheaper 20%

The sector has gone through a rough patch but these figures provide some hope, and we expect the numbers of trainees we've seen come through to continue to trickle through to more new or used motorcycle sales in Q3.
*Stay Upright is Australia's first training provider and operates official licensing training in four states, advanced training in six states, and trains more than 45,000 riders annually across the country. An official registered training organisation, it works with governmental motoring and licensing authorities in each state and territory to ensure riders are provided with the best safety guidance and training for new and experienced riders.
FCAI Release about Motorcycle sales
The Federal Chamber of Automotive Industries (FCAI), the peak body for the automotive industry in Australia, today released the first half figures for 2020, for the sale of new motorcycles, All-Terrain Vehicles (ATVs) and Side by Side Vehicles (SSVs) – and the news is very positive.
Overall, a total of 52,838 vehicles were sold from January to June 2020, in comparison to 42,457 during the same period in 2019.  This represents a strong 24.5 per cent increase in sales, a bright spot in an economic environment that has been predominantly negative over the past four months.
Tony Weber, chief executive of the FCAI, welcomed the positive sales results.
"It is wonderful to see some strong sales from our member motorcycle brands," Mr Weber said.  "A year-on-year increase of 24.5 per cent is significant, and signals improving conditions for both members and dealers," Mr Weber said.
The most popular segment during the half was the ATV and SSV segment, with a total of 14,545 sales compared to 9,638 sales in the first half of 2019.  Off-Road motorcycles reported 20,885 sales in the half year, compared to 14,666 in the same period 2019.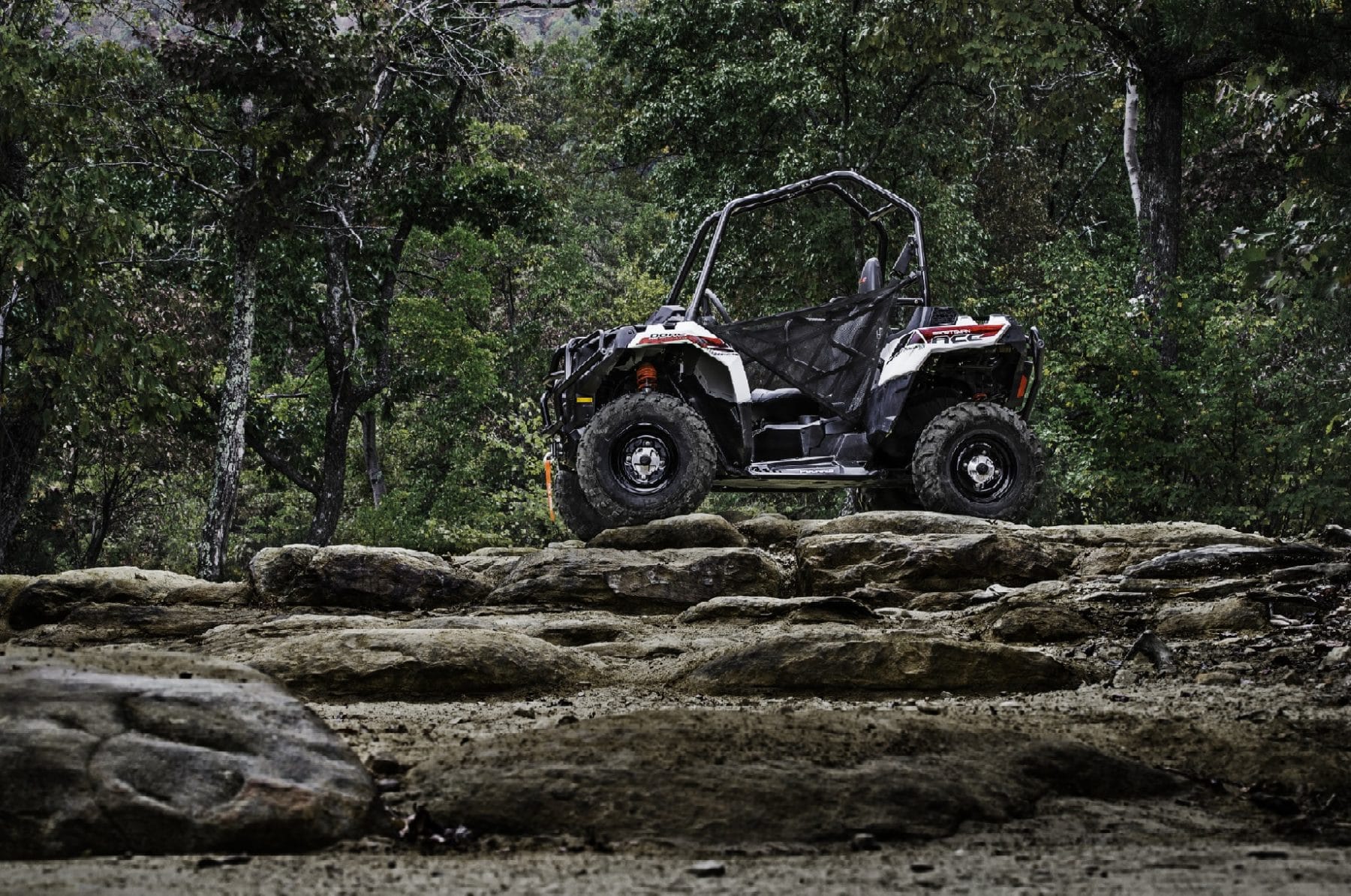 "The ATV and SSV segment is up a remarkable 50.9 per cent and now represents 27.5 per cent of the total market.  And off-road bikes are also on fire, with an increase of 42.4 per cent, and claiming 39.5 per cent of the total market," Mr Weber said.
The popularity of these two segments are thought to be a direct result of the COVID-19 pandemic.  Tony Weber explained:
"People can't go for overseas holidays, and for quite some time, they couldn't even go for holidays within Australia.  So, we believe that, instead of spending up big on expensive family vacations, people are treating themselves in different ways – and this could mean they are taking up new sports like trail bike riding.
"ATVs and SSVs are also popular, and we understand this is due to the Government's instant asset write-off program which makes the purchase of farm machinery and equipment very attractive at the present time," Mr Weber said.
Road bikes and Scooters did not enjoy the same increase in popularity as the previous two categories.  Road bikes reported 15,243 sales during the first half, down 2.7 per cent on the same period last year.  Scooters recorded 2,166 sales, down 12.8 per cent, for the first half of 2020.
Honda claimed the top spot YTD reporting, 12,563 sales for a 23.8 per cent market share, followed by Yamaha with 12,344 sales for 23.4 per cent share, Kawasaki with 6,545 sales for 12.4 per cent share, KTM with 4,391 sales for 8.3 per cent share and finally Suzuki with 3,594 sales for 6.8 per cent market share.
The FCAI has previously stated that motorcycles make perfect sense for commuting within the guidelines of our current pandemic environment. 
With mass transit systems susceptible to contagion risk, personal transport has become the go-to option for many commuters. Motorcycle and scooter riders can mitigate infection risks, with two-wheeled transportation offering an effective means of maintaining social distance while enjoying a freeing and fun ride that ends with easy parking. Riders can also nimbly negotiate traffic and park conveniently, cutting commute times.
Nationwide, motorcycle and scooter dealers remain open to perform servicing and sales for riders wishing to make a return to the road.
Riders are reminded to strictly observe all social distancing and contagion control requirements, and to regularly disinfect helmets, gloves, and any high-touch surfaces on vehicle controls.
The Industry initiative, Ride Your Motorcycle to Work Week, offers a DIY guide to ensuring your motorcycle is ready for the road at http://www.ridetoworkweek.com.au/news/pre-ride-check